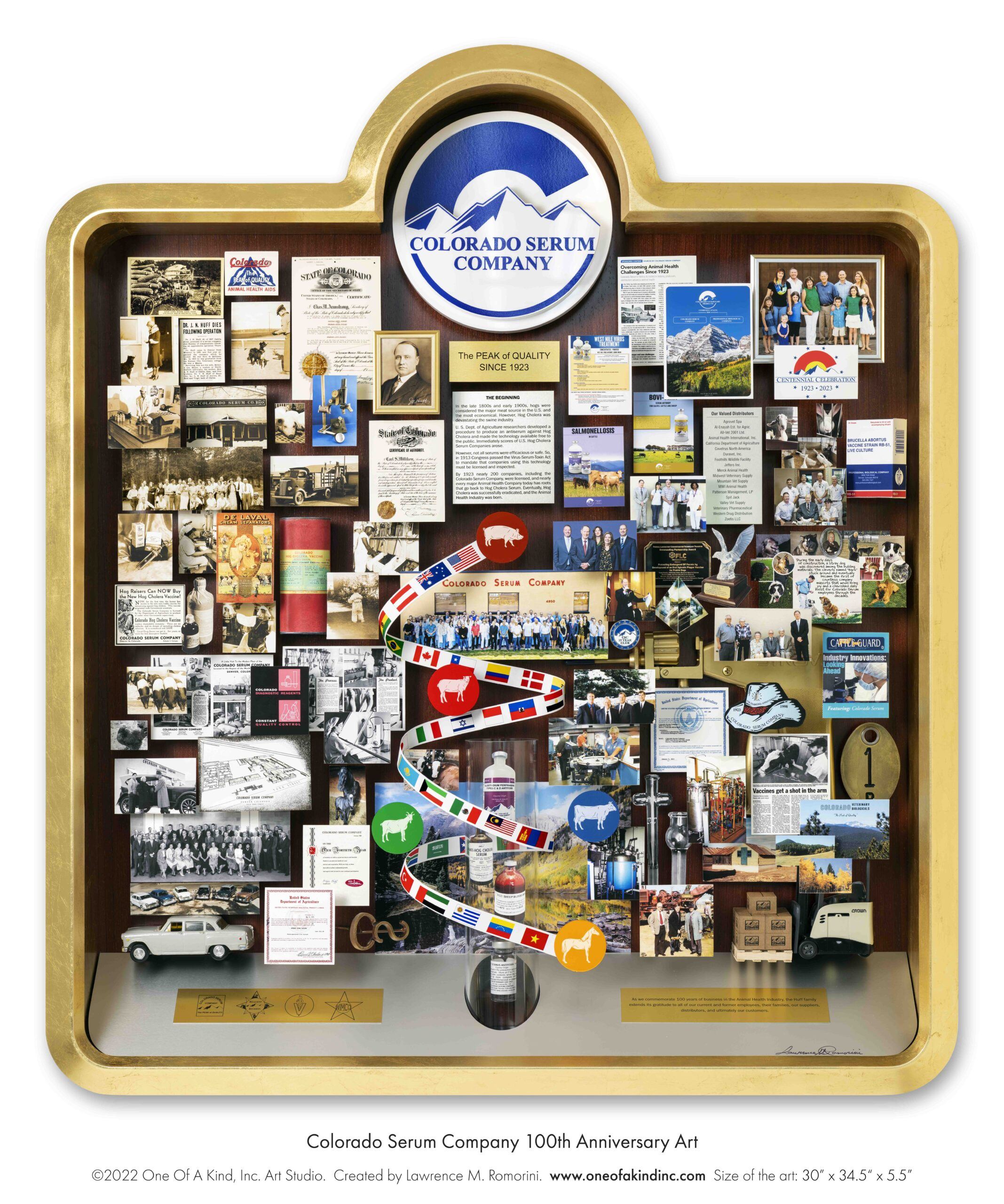 Colorado Serum Co. Celebrates 100th Anniversary Story with One Of A Kind
3-Dimensional Art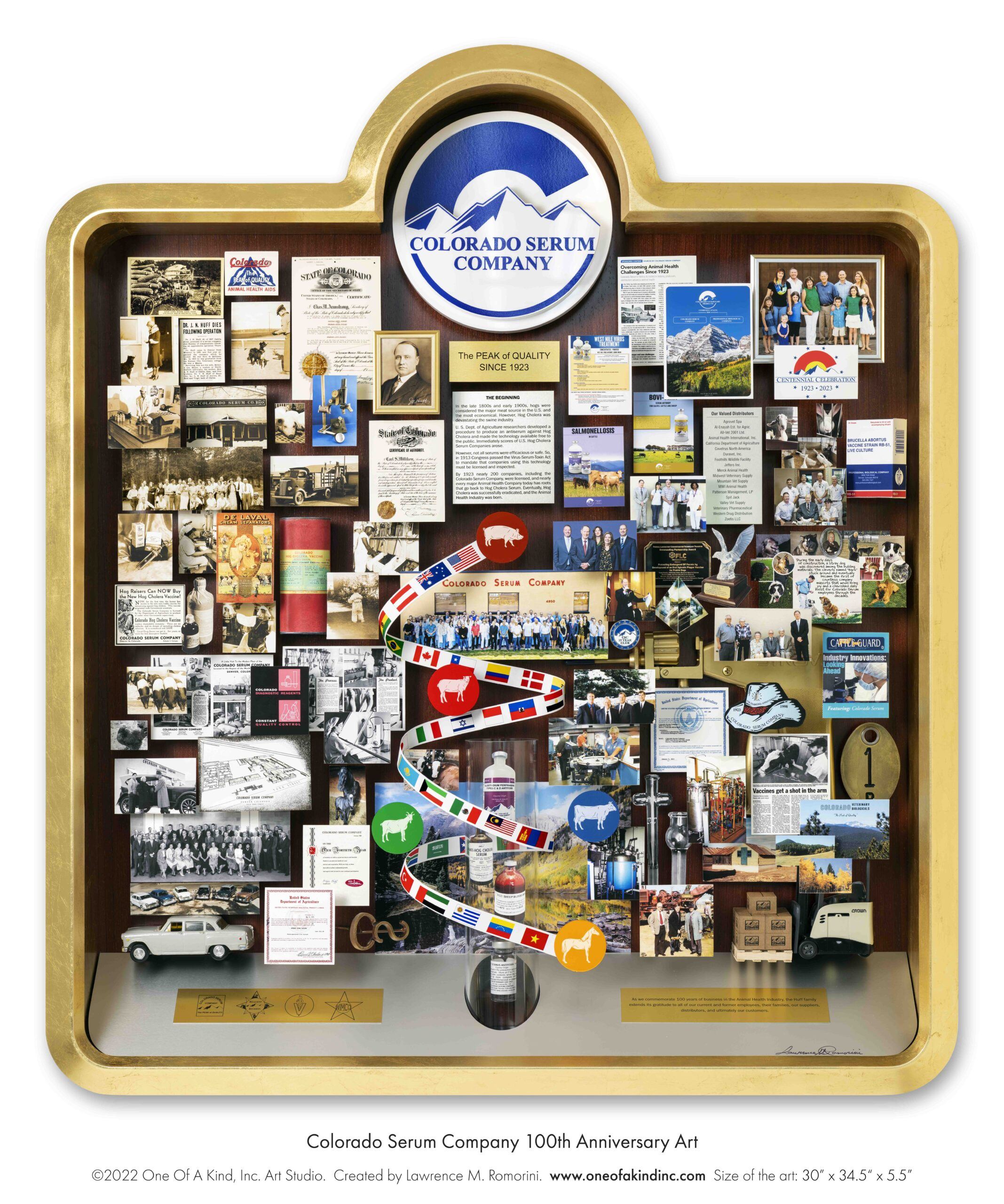 A major player in the Animal Health Industry is celebrating a century of proudly being "The Peak of Quality Since 1923." Colorado Serum Company chose to commemorate this milestone working with Lawrence Romorini to create One Of A Kind 3-dimensional centennial art. This retrospective lobby art celebrates Colorado Serum's history, people, products, accomplishments.
How important is Animal Health? Hugely, we've come to appreciate. Cattle, hogs, sheep, horses, rabbits, goats…   We learned a fascinating story, collaborating with the 3rd and 4th generations of Huff family leaders to create their 100th anniversary art. 
The roots of the company, headquartered in Denver, Colorado, go back to Hog Cholera, devastating the swine industry in the early 1900s. From producing the Hog Cholera Serum, Colorado Serum has expanded their product line broadly to distribute globally—all celebrated in their centennial art.  
Hog Cholera was eventually eradicated, and Colorado Serum went on to expand its product lines. Today, the Company's facilities cover 22 acres in Denver, and their products are marketed and distributed by many animal health companies across the globe. 
Designed with a gold leaf frame and mahogany base, the 3-dimensional art celebrating the 100th anniversary of Colorado Serum measures 34.5" x 30" x 5.5" and resembles the shape of a serum bottle. Created in 3D and featured in the top center is the Company's logo, with the positioning line photoengraved in brass underneath. 
Flowing down the center, a ribbon of flags shows the different countries Colorado Serum exports to, with logos for the 5 biological products positioned along the ribbon. On the silver bottom slanted inner side are the 4 company products logos on the left, and the dedication message on the right, which reads: "As we commemorate 100 years of business in the Animal Health Industry, the Huff family extends its gratitude to all of our current and former employees, their families, our suppliers, distributors, and ultimately our customers."
Congratulations to Colorado Serum Company, as you enter your second century!