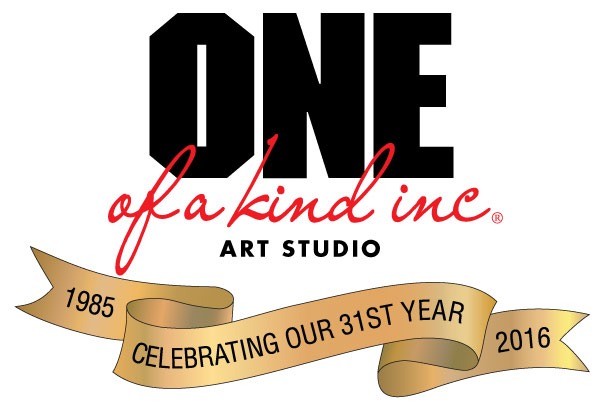 From company awards and executive gifts to dynamic lobby art, 2016 has been an exotic year for us—literally! We've had the privilege of working with organizations from Orlando, Florida, to Seattle Washington and as far as Hong Kong. The art was just as varied as our clients – with lobby displays, awards, and tributes celebrating the stories of farmers, the aerospace industry, athletes and technological innovations.
A major unveiling in September was anniversary lobby art celebrating the story of Exotic Metals Forming Company. Their 50th anniversary art reflects the company's growth as a designer and manufacturer of innovative and demanding sheet metal fabrication for aerospace applications. The structure is comprised of a series of metal rings, custom fabricated for us in the same facility that Exotic uses to make components for Boeing aircraft. Size: 84" x 52" x 10"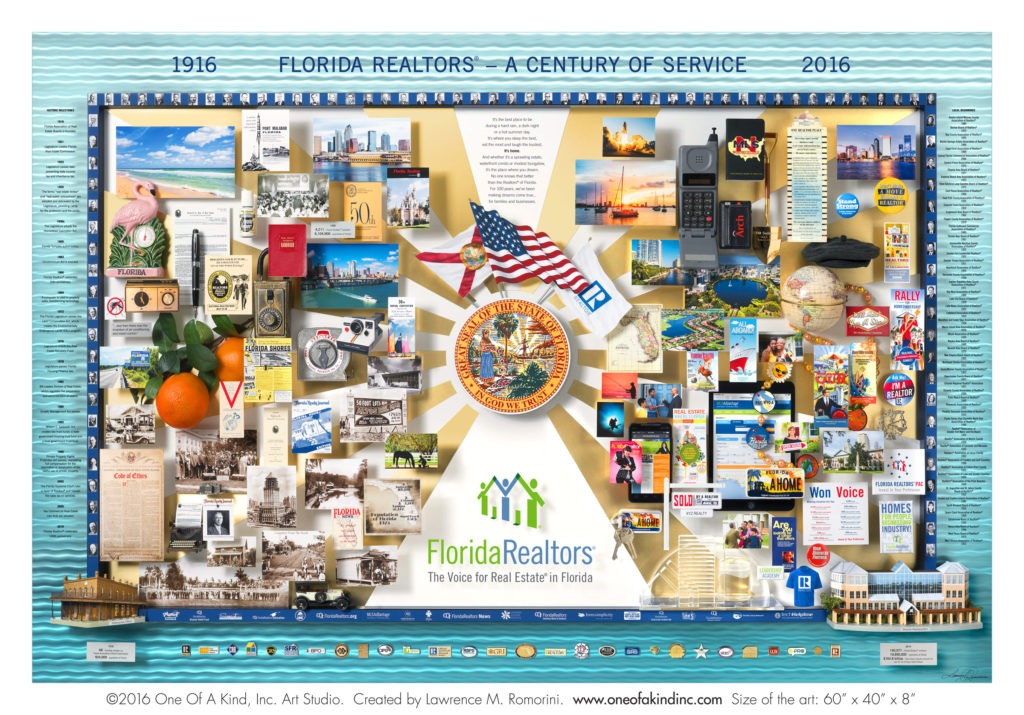 "The Sun and the Sea" is the title of Florida Realtors' 100th anniversary art, commemorating the profession's first 100 years in Florida and all that makes the Sunshine State famous. Golden rays of sunshine, made of brass, stretch out from the Florida state seal to either side of the artwork, where they meet the hand-painted border made of aluminum with the texture of waves burnished into the metal. Size: 60" x 40" x 8"
Nationwide presented Maryland Farm Bureau with commemorative artwork celebrating their countless contributions to the agricultural community and people of Maryland. The border features reclaimed barn wood, as well as a historical timeline photoengraved in metal. Size: 34" x 34" x 4"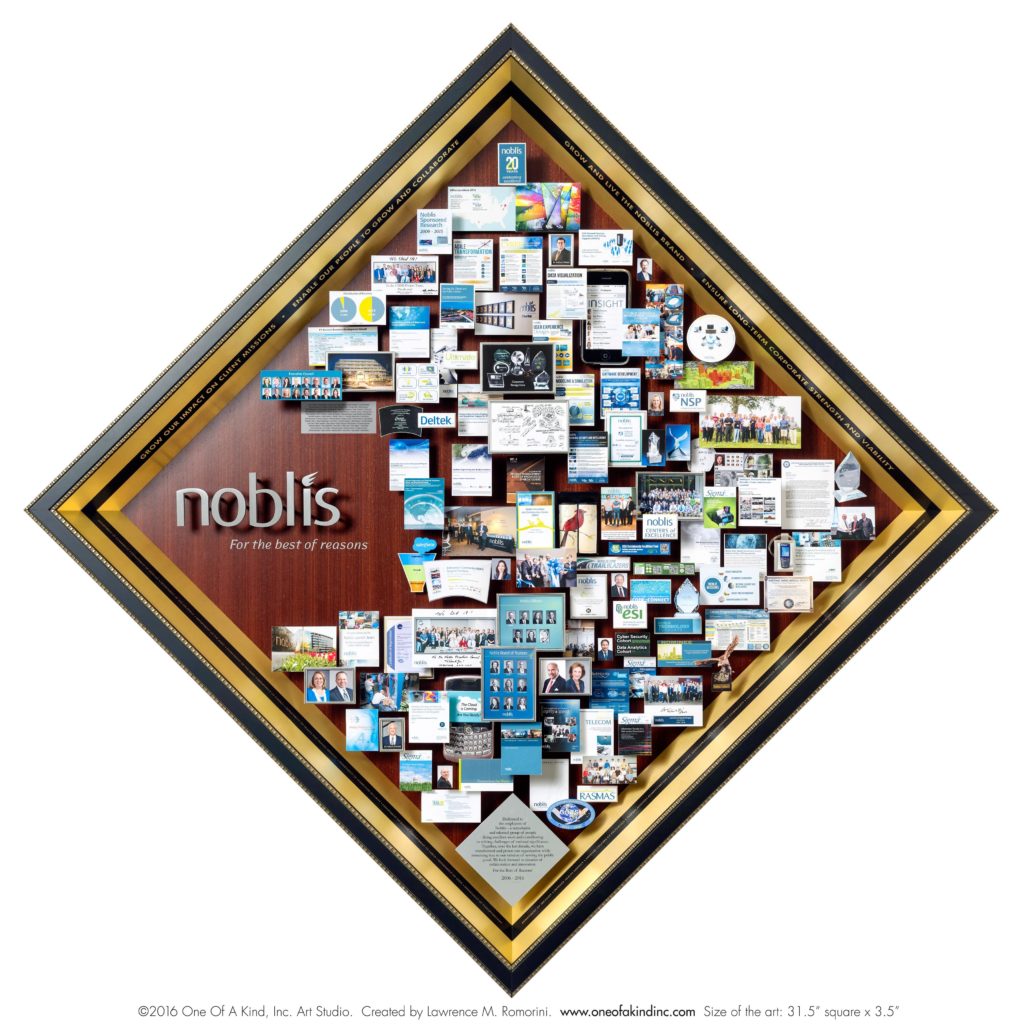 To complement a collage we first created for them ten years ago, Noblis commissioned a new piece to serve as its partner showcasing their achievements over the past decade as a dynamic nonprofit science, technology and strategy organization. The two pieces now hang side by side in their lobby. Size: 31.5" square x 3.5"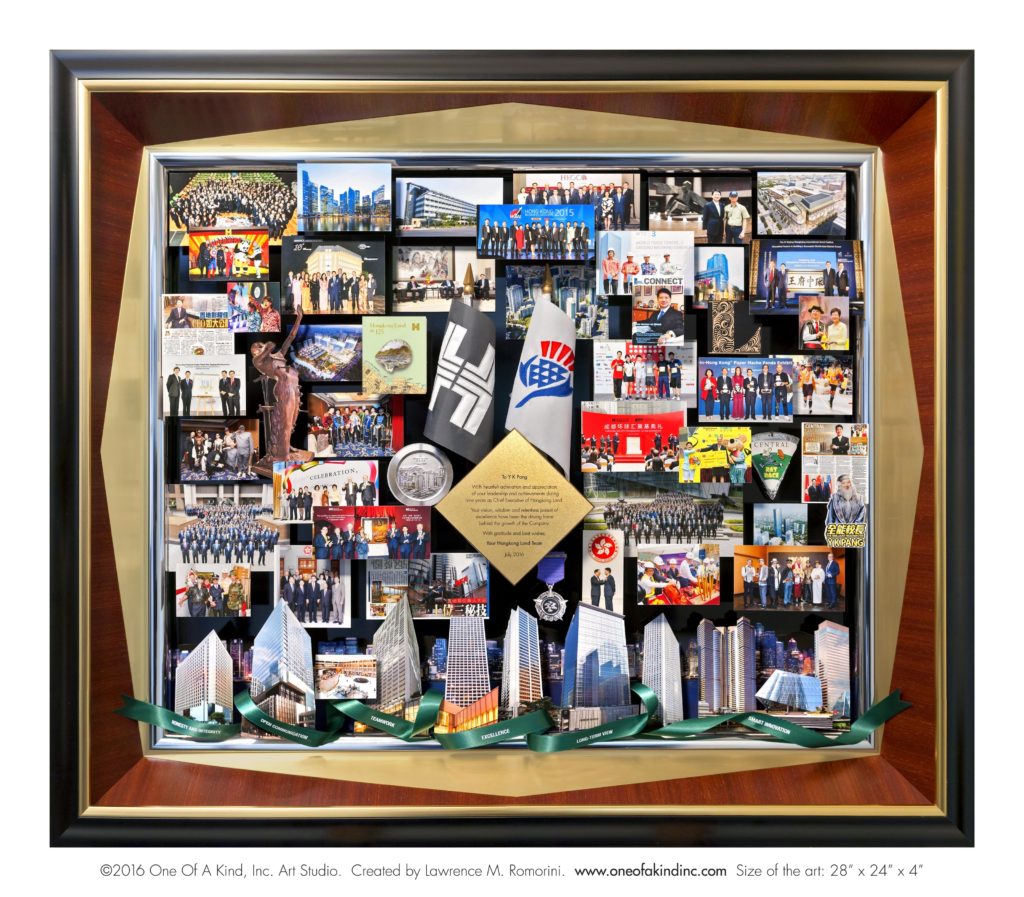 One Of a Kind went international with Hongkong Land. A leader in property investment, management, development across Asia, Hongkong Land's art honors their esteemed outgoing Chief Executive. A 3-dimensional skyline of Hong Kong, featuring Honking Land's star properties serves as a base for the artwork. Size: 28" x 24" x 4"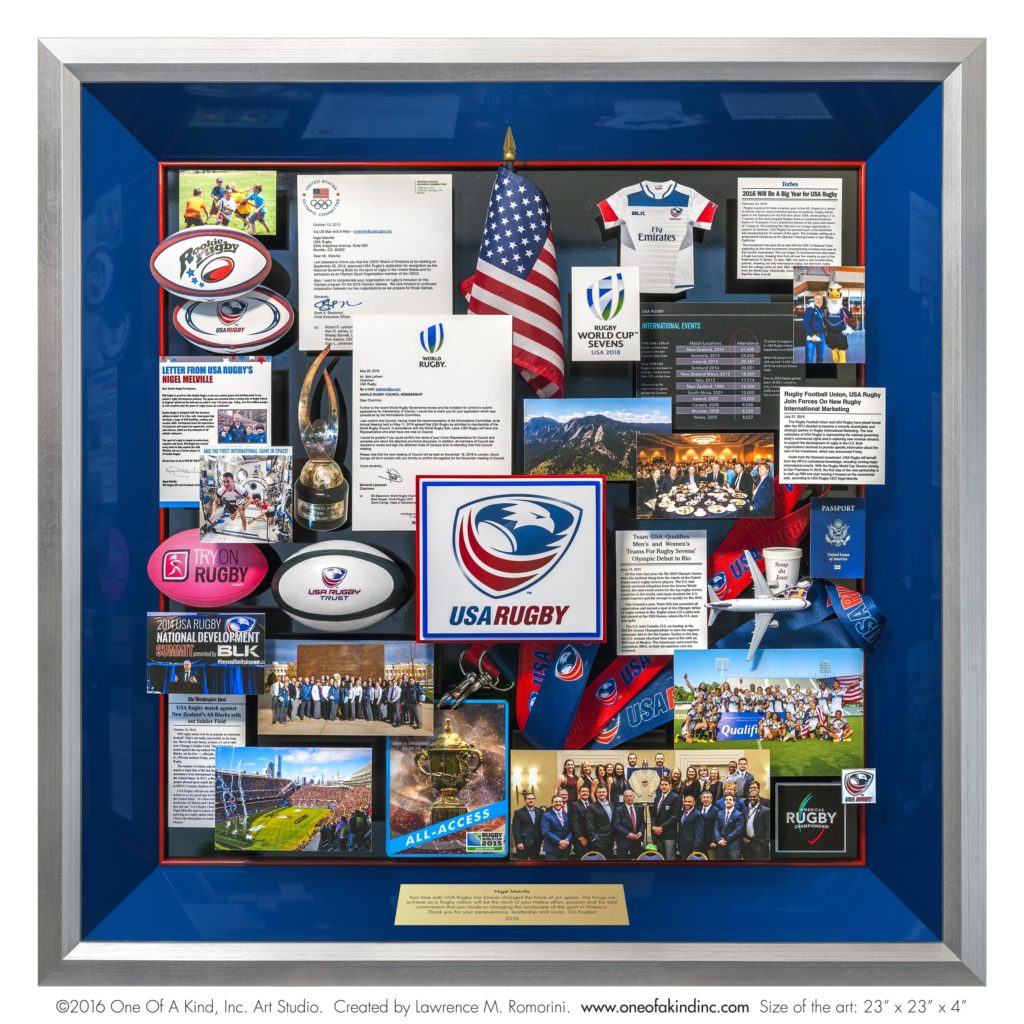 USA Rugby presented their CEO with artwork honoring his successful leadership to increase the sport's popularity. The story culminates in the USA Men's and Women's teams qualifying for the Rio Olympics. Size: 23" x 23" x 4"
We are ever grateful for each exciting commission and look forward to seeing what exciting stories we'll be transforming into 3-dimensional commemorative art in 2017.
To learn more about the how the art comes together, watch our video About the Process
---