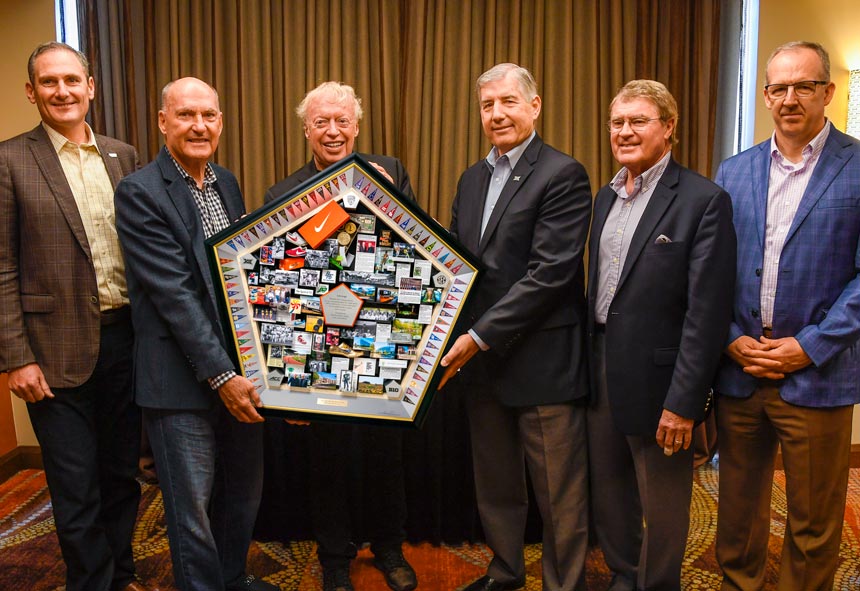 Presented in conjunction with the March Madness Final Four last weekend, our latest One Of A Kind 3-dimensional art commemorates Nike Founder Phil Knight's one-of-a-kind story. A behind the scenes tour in September through Nike's Portland headquarters and the brainstorming meetings were invaluable inspiration for the creation of this special gift.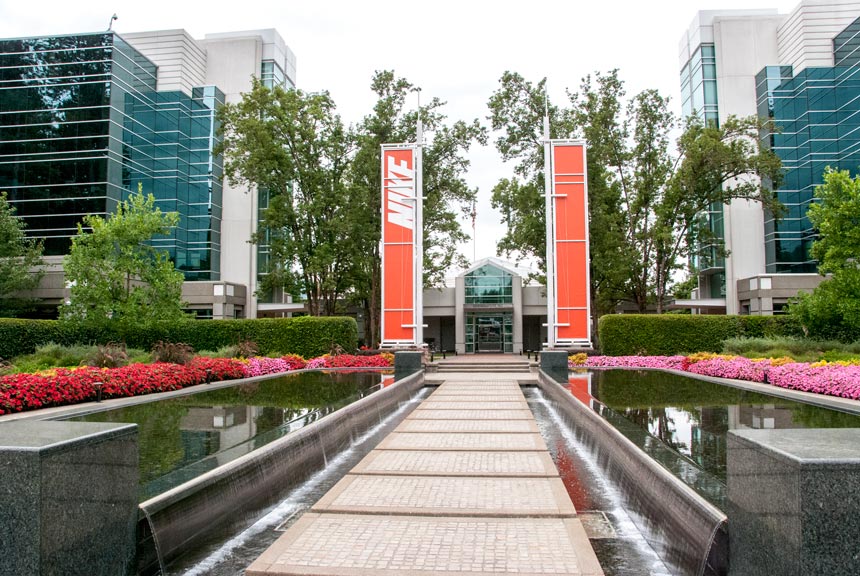 Phil Knight's retrospective collage flows outward from a miniature Nike Shoebox. Photos, publications and 3D items highlight major events, people in Nike's story and his immeasurable impact on college sports. A plaque includes Mr. Knight's often quoted, "The Only Time You Must Not Fail Is the Last Time You Try."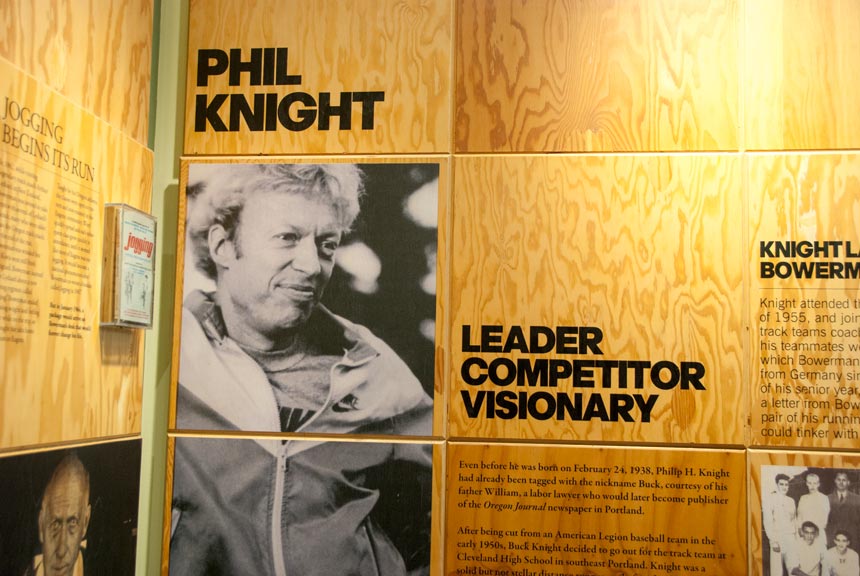 Highly recommended is Phil Knight's memoir, Shoe Dog, recreated as a miniature reproduction in the art.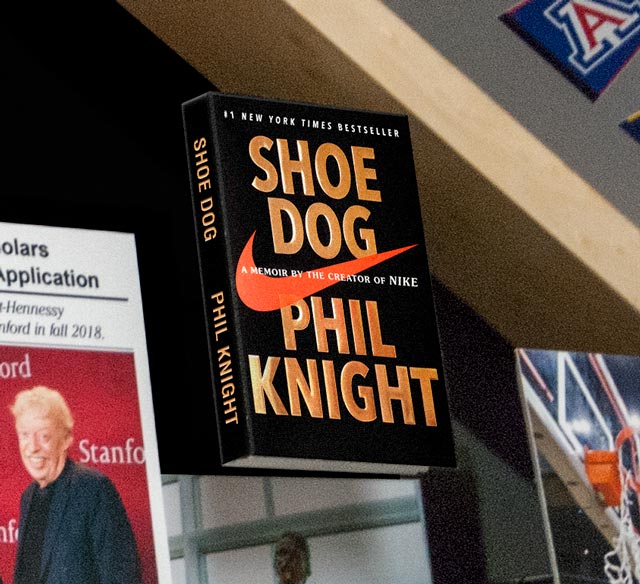 ---