On this day in history, June 6, in 2002, the Wye Oak, the honorary state tree of Maryland, fell during a severe thunderstorm. It was believed to be over 460 years old and the largest White Oak in the United States. The remarkable tree measured 31 feet 10 inches around, 96 feet high, with branches spreading over 119 feet.
The state of Maryland collected the wood, and awarded it to a number of woodworkers and artists to commemorate the tree and its history. Artist Lawrence Romorini was one of the fortunate few to receive a branch from the tree.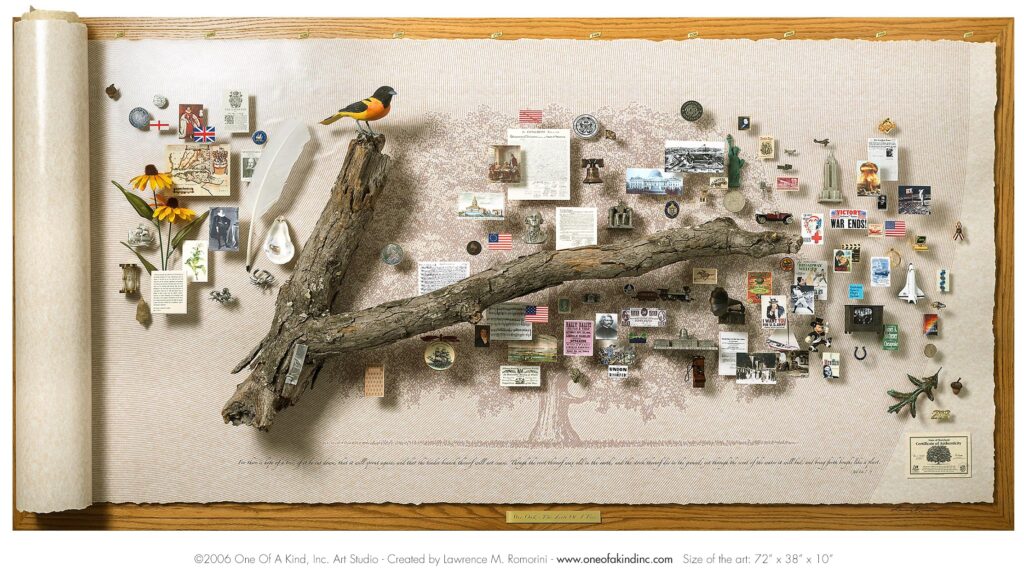 Measuring 72″ x 38″ x 10″, the artwork Lawrence created celebrates both the grandeur of the Wye Oak and the history that has transpired since its germination. The 3-dimensional collage features a scroll as the background with an artistic rendition of the tree and its radius. 450 concentric rings offer an appreciation for the size and longevity of the massive tree. At the center of these rings in the upper left there is a single acorn, symbolizing the beginning. In the bottom right, there is again a single acorn, symbolizing the continuation of the tree through its offspring.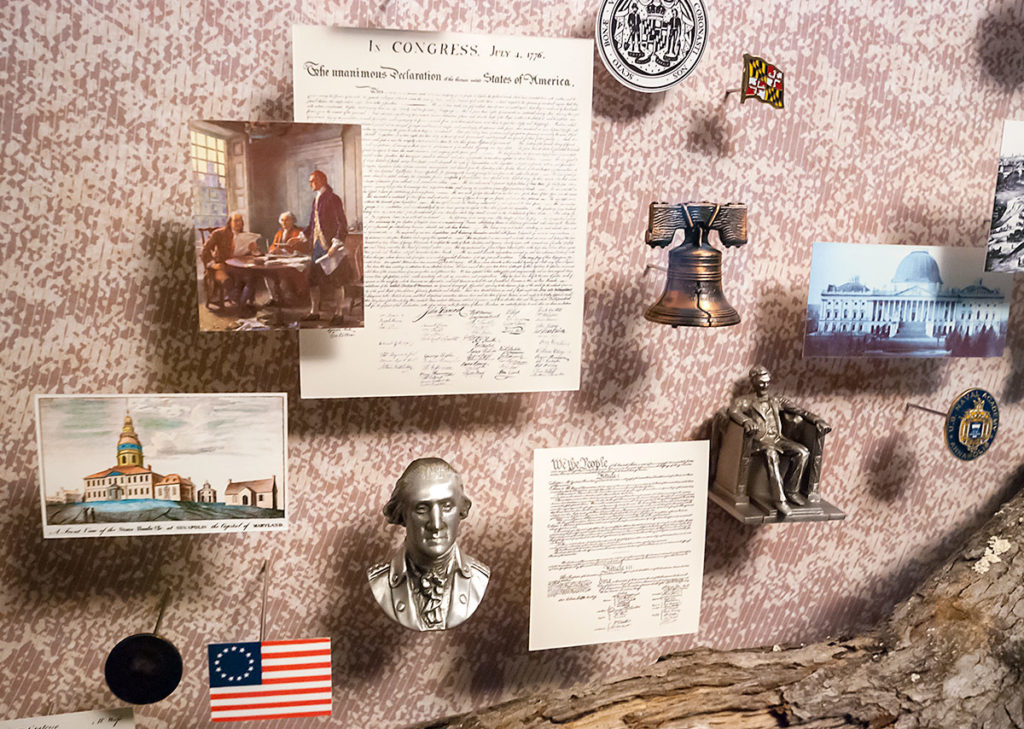 Miniaturized photographs, memorabilia and 3D symbols organized by decade serve as reminders of national and Maryland history during the years the Wye Oak stood on the Eastern Shore. An arrowhead and Elizabethan coin, the Charter of Maryland and the Declaration of Independence, the Wright Brothers first flight and the creation of Mickey Mouse, Neil Armstrong on the moon and a pin commemorating the attacks on September 11, 2001, each item represents a moment in time.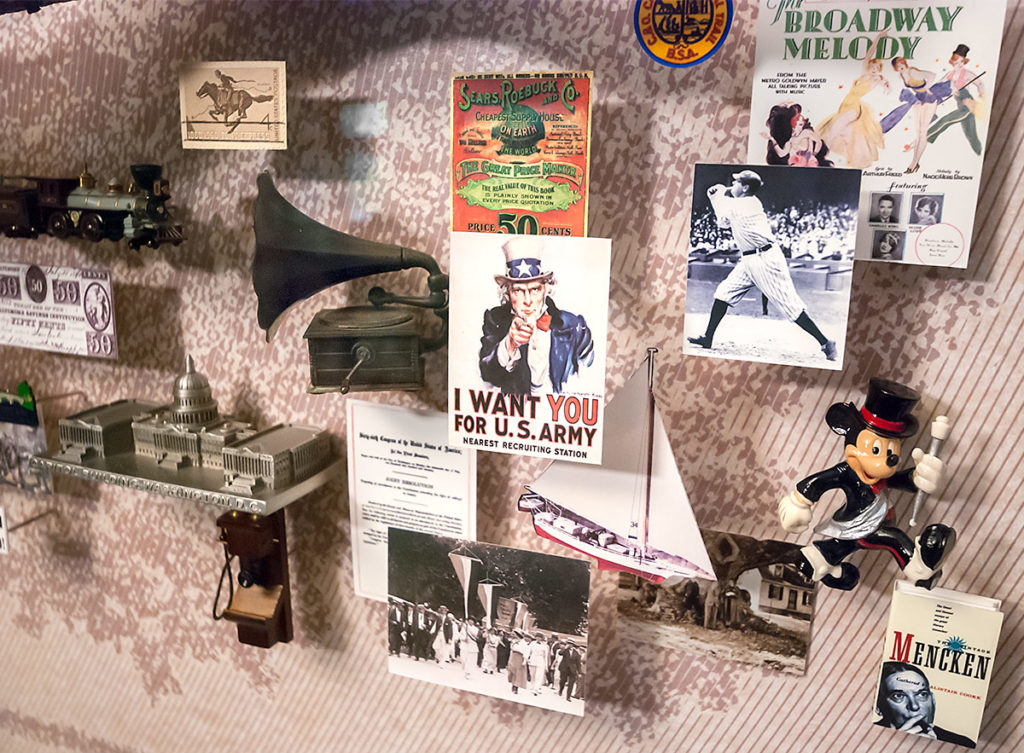 Romorini created this retrospective art in 2006 in celebration of the planting of the Wye Oak Clone and for the Wye Oak Artist Exhibition. It has been on display at the Easton Academy of Art Museum, Easton Airport and Maryland Department of Natural Resources.
"The tree became more than just a living symbol. It stood to represent time passed and time to come, the generations of people it witnessed in life, and the perseverance of man and nature.
The desire to have this tree live on led to its offspring being grown at the state nursery whenever the Wye produced acorns. Thousands of Wye Oak offspring have been planted not only across Maryland but around the United States."
---