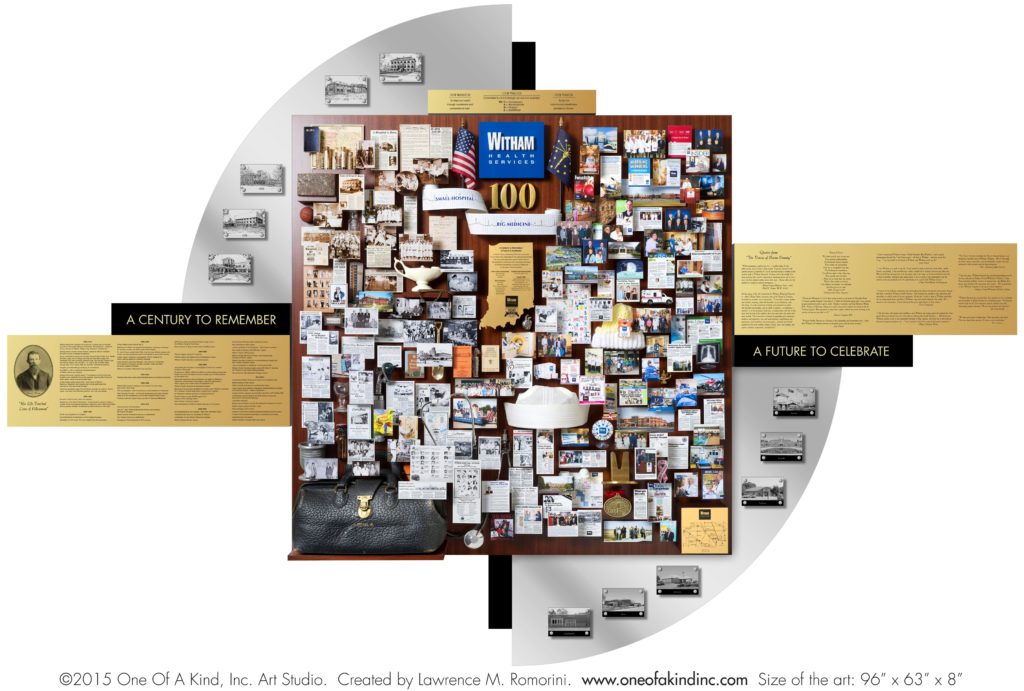 Congratulations to Witham Health Services on their 100th anniversary celebration! What an exciting occasion to be present for their first glimpse of their centennial artwork after 8 months of collaboration on the project.
Witham's theme, "A Century to Remember, A Future to Celebrate," makes a perfect backdrop for the retrospective. With great photos and memorabilia saved over the decades, the 3-dimensional collage is able to capture history, people, growth, accomplishments and their longtime commitment to serving patients and the community.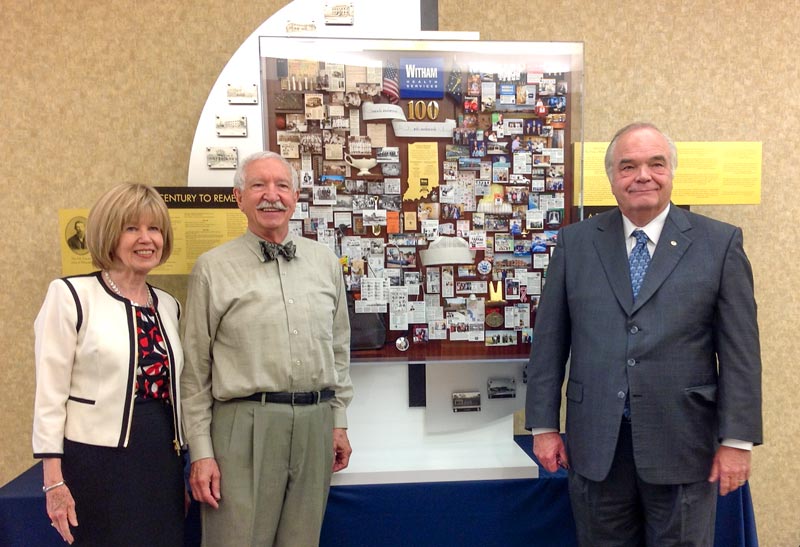 Lawrence traveled to Indiana to deliver the collage himself and help with the installation. The reaction once the display was completed was most exciting. Witham CEO Dr. Ray Ingram said it best: "Fabulous! One of the best decisions I ever made!"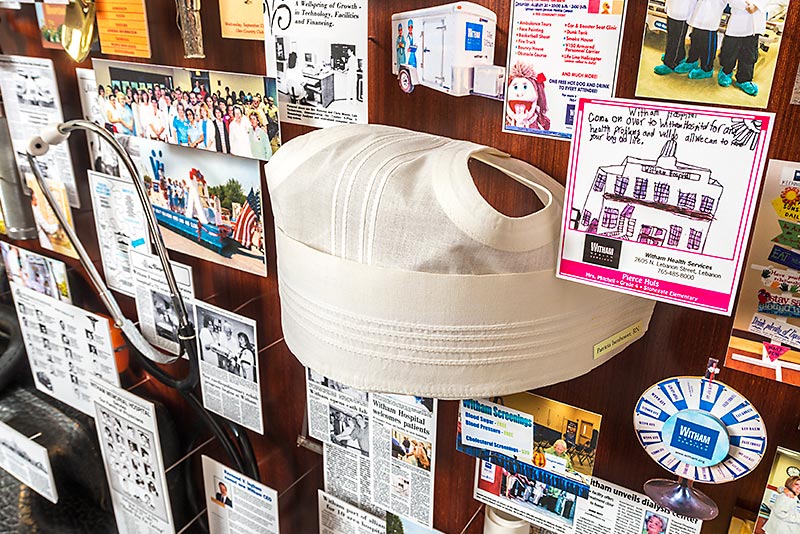 We're grateful for the many meaningful items that staff contributed to the art, including a doctor's bag, vintage thermometer, Florence Nightingale lamp, pins and stethoscope. It was especially meaningful to include a nurse's cap worn by Pat Isenhower, whose vision initiated Witham's artwork. Pat worked for Witham Memorial Hospital for 43 years, serving in many capacities, including RN, educator and administrator.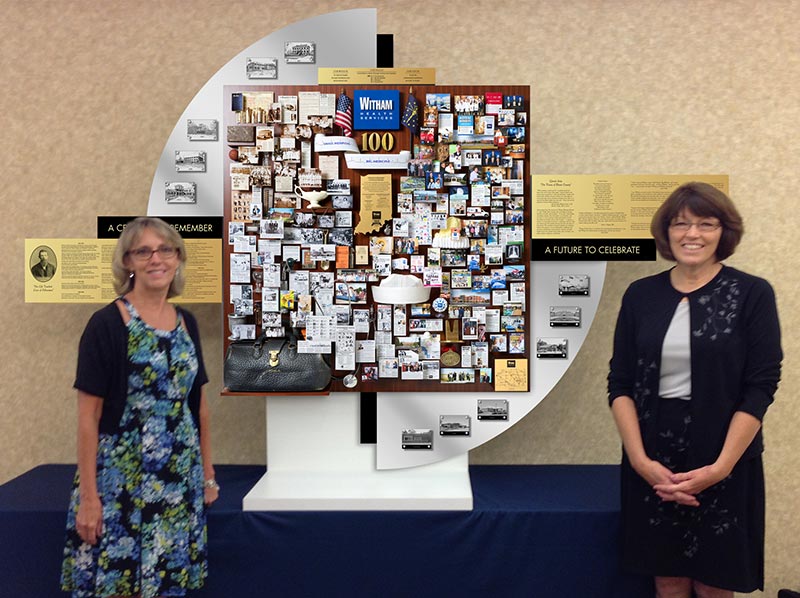 The presentation of the artwork this past weekend went off without a hitch. Carla Gwinn, one of our invaluable collaborators, along with MaryBeth Searles, told us "Everything went marvelous and EVERYONE loved your artwork. It is a magnificent piece of art. We now have it hung in the main hallway for all to see."
Thanks to all! We hope this lobby art will be legacy to be enjoyed every day for the next 100 years!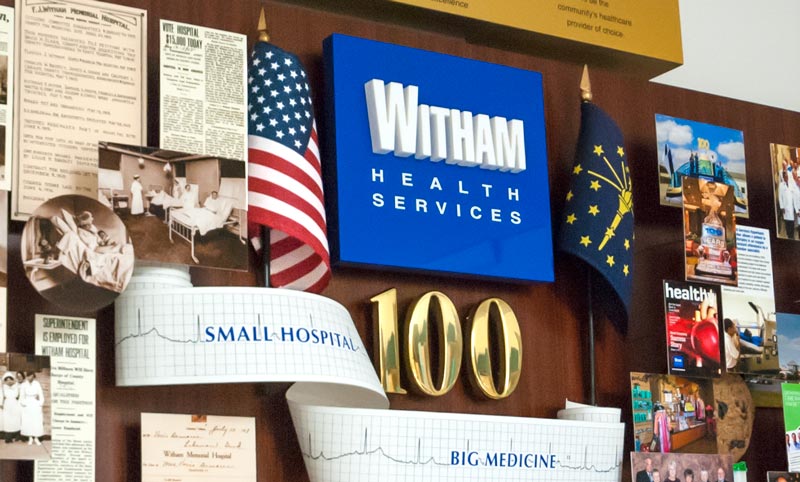 ---