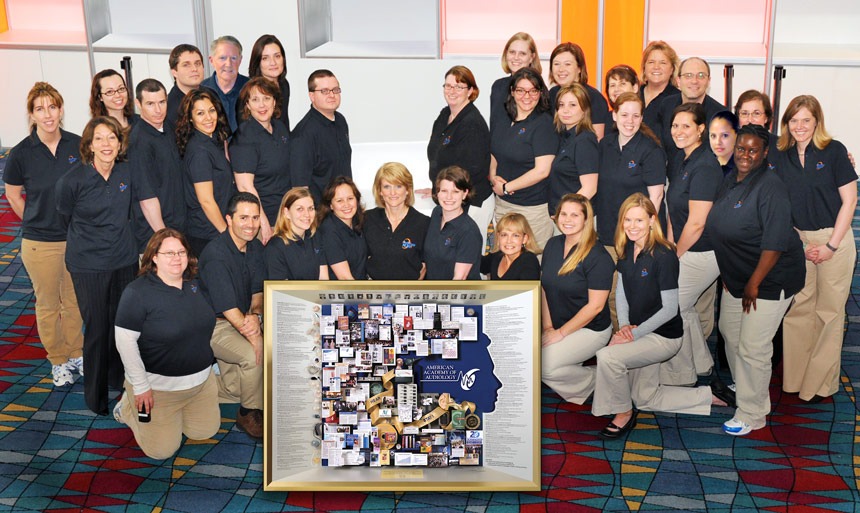 Don't you feel great when the gift you present goes beyond the expected? When everyone says, "Wow—this is amazing!" Now, when you're planning a corporate anniversary, you can give your company and colleagues this same gift.
Beyond the expected book and video, consider other options that communicate your story in an extraordinary, meaningful way. Discover a project that really excites you and your team with the creativity and possibilities. The average life cycle of new corporations is roughly 12 to 15 years,  says a recent article in Crain's, which means reaching a 20th, 25th, 50th, 100th anniversary and more is a huge accomplishment. What a great opportunity to celebrate with employees and to recognize their contributions to your success!
You can interview longtime employees for recollections. Recruit them for your team. Create a calendar of events throughout the anniversary year to celebrate. Include a trivia contest for employees and retirees.  Another unique idea to explore is One Of A Kind 3-dimensional commemorative art.
While most companies take the safe, predictable routes to commemorate a milestone anniversary, creative CEO's, VP's of Communications, Marketing, HR and Executive Assistants have commissioned One Of A Kind Art to display their story.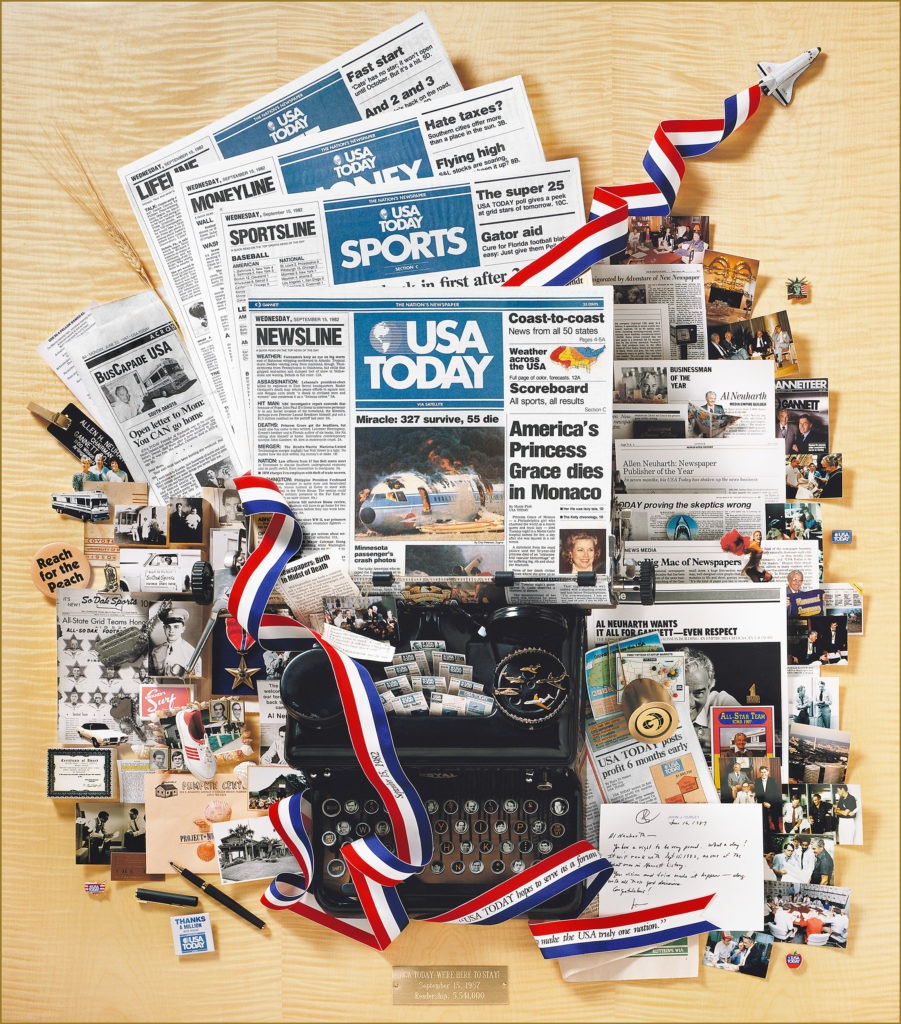 From Marriott, Andersen Windows, USA TODAY, American Academy of Audiology, Cisco Systems to the Chicago Bulls, the vision of these clients has resulted in memorable anniversary celebrations—and enabled One Of A Kind to celebrate great American stories in a unique way for over 30 years.
Each custom-made collage incorporates miniaturized photos, publications, actual memorabilia and tools of the profession.  It is a personalized visual time capsule to honor the company's history and accomplishments. The artwork is also a tangible expression of appreciation to longtime leaders.  According to a study by McKinsey, 55% of "exceptional" CEOs are internal hires. The average CEO tenure has decreased from about 10 years in the 1990s to about 5.5 years today, reports Challenger, Gray & Christmas in USA TODAY. Here's a chance to say, "We remember. We thank you." With scores of items and layers of discovery, viewers return time after time to find hidden treasures. Long after the celebration, their artwork is a lasting legacy.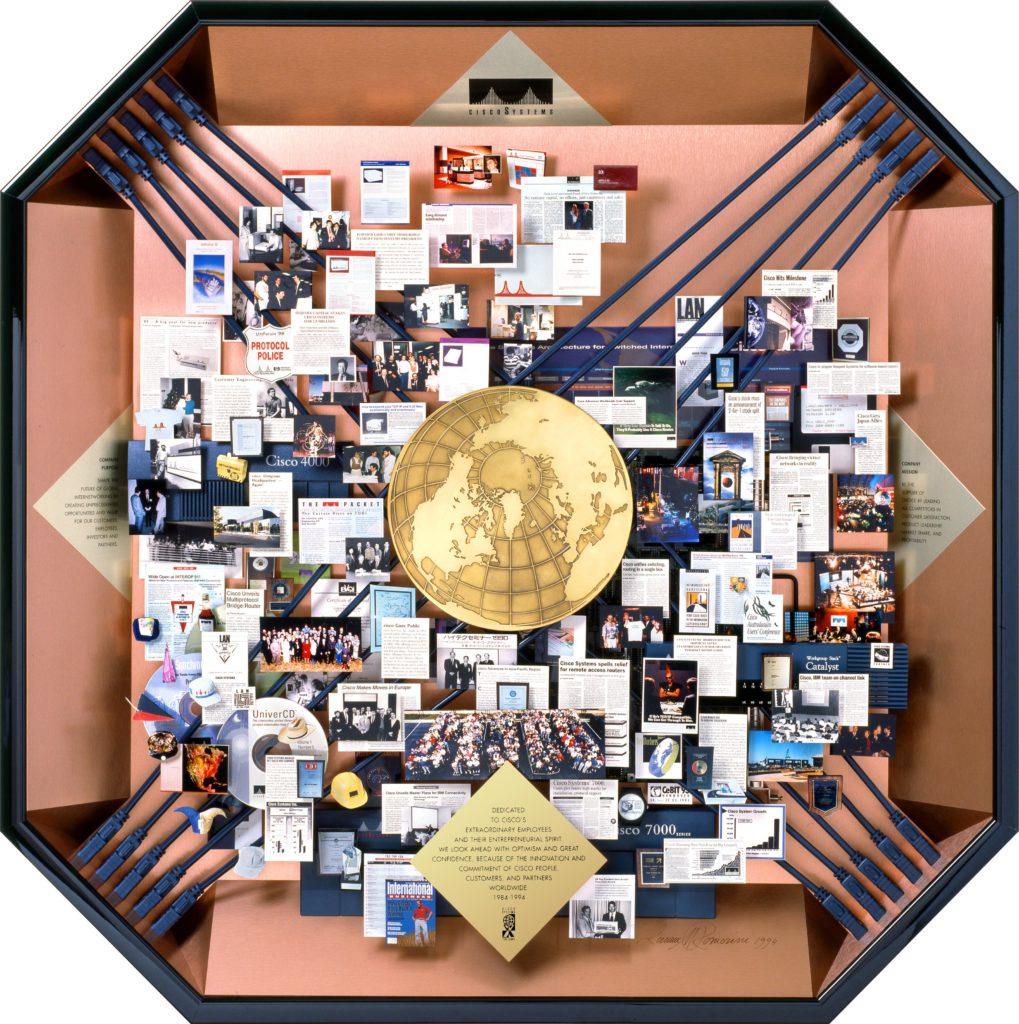 Where does the "Wow" come from? The detail, the artistry, the concept—and the opportunity to include practically anything 3D in the collage.  For the founder of USA TODAY on the 5th anniversary, Romorini featured an actual 1926 Royal Typewriter in his tribute art. American Academy of Orthopaedic Surgery's 75th anniversary art incorporates surgical devices from all 11 specialties. Actual routers in Cisco Systems 10th anniversary art form the Roman number "10" (X) to commemorate the milestone.
The "Wow" continues when One Of A Kind art is shared as an interactive website feature with descriptive key. Now you're engaging viewers across the country and globe to learn about your story.  Visit www.oneofakindinc.com or call 301.495.3361 x 102 for a free consultation on how to get started!
---