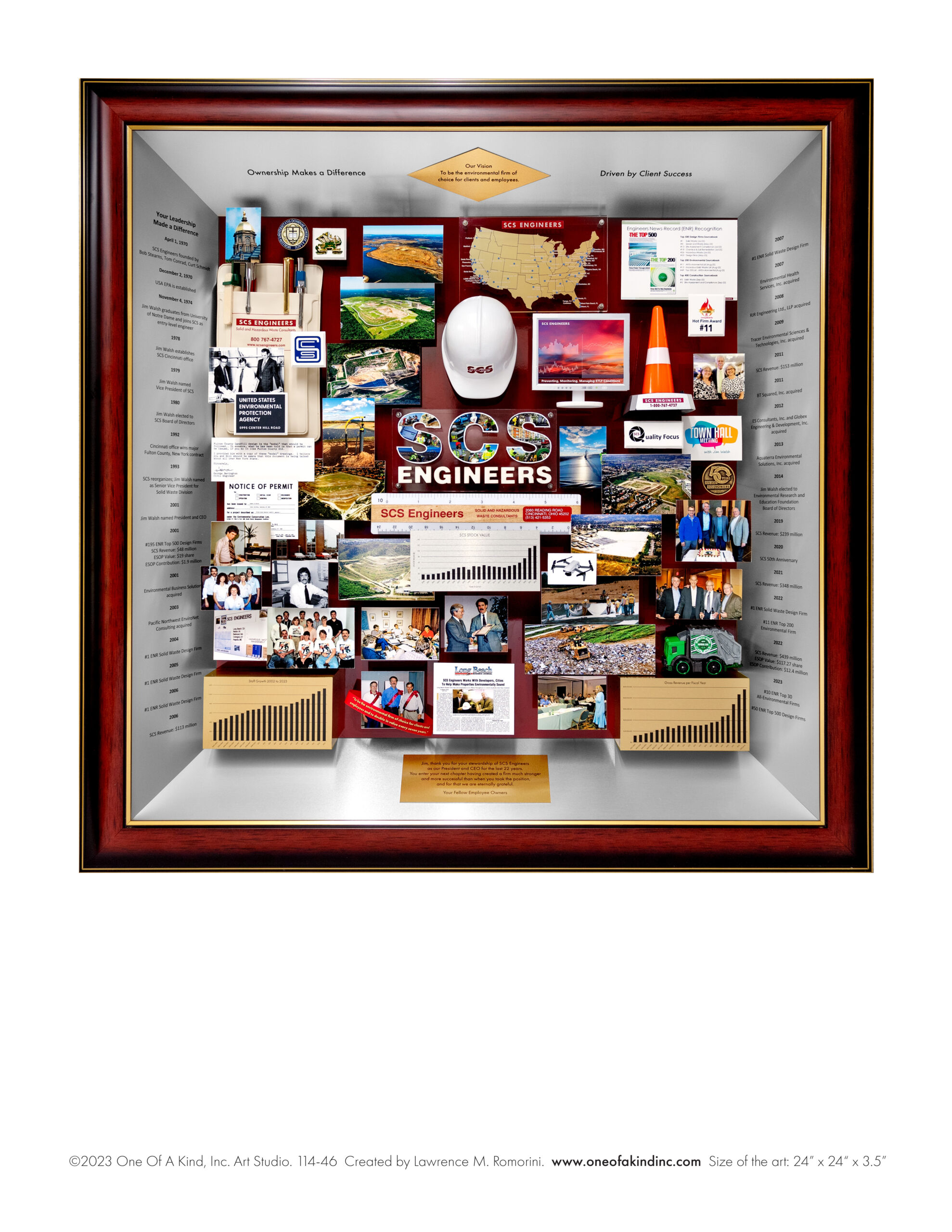 "WE JUST LOVE IT"
SCS Engineers: A Tribute to a Retiring CEO and His 50-Year Career
With a CEO retirement approaching, the team at SCS Engineers looked to One Of A Kind 3-dimensional commemorative art to honor their leader. Artist Lawrence Romorini and team collaborated with them to determine which items and images would best communicate his story. It begins with a vintage pocket protector: Perfect for an engineer graduating in the early 1970s!
The company's impressive stock value, employee ownership, and core identity as an environmental consulting and contracting firm all became main features. The company's name is centered on clear acrylic with employee photos appropriately filling the letters. A silver-plated brass graph rests below the logo, highlighting the rising stock value. Additional brass graphs flank the collage in the bottom two corners, noting staff growth and climbing revenue under the CEO's leadership. Bright, aerial photographs capturing nature, environmental solutions, and waste management surround the center.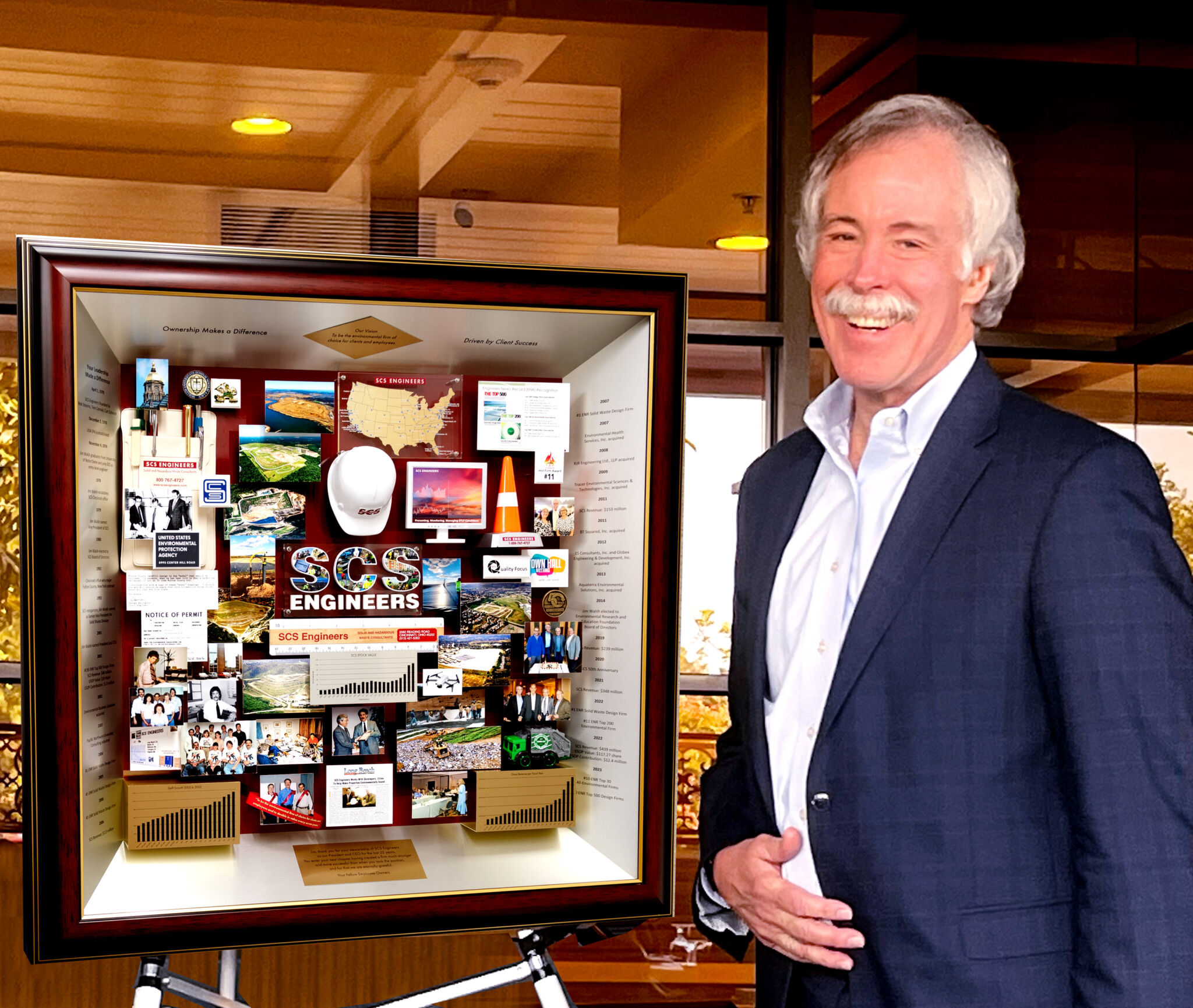 Other 3D include a hard hat and miniature traffic cone. Medallions from the CEO's alma mater, Notre Dame, and SCS's 50-year anniversary are historical milestones. The art is encased within a square mahogany frame with 3 gold stripes and black extension. A grounded and classic look befitting of a CEO.
The environmental engineers, consultants, and scientists at SCS study challenges and implement solutions. Core capabilities are in solid and hazardous waste management, landfill gas, site remediation, renewable energy, and regulatory compliance for air, water, and soil. They strive to help clients use resources more efficiently and less destructively.
When the final art arrived on site, their reaction said it all: "WE JUST LOVE IT! So amazing in person! Pictures do not do it justice." When SCS presented the final collage to their CEO, he was "very much impressed" and "very touched by the detail"—a testimony to the care invested in this retirement art for a beloved longtime leader.