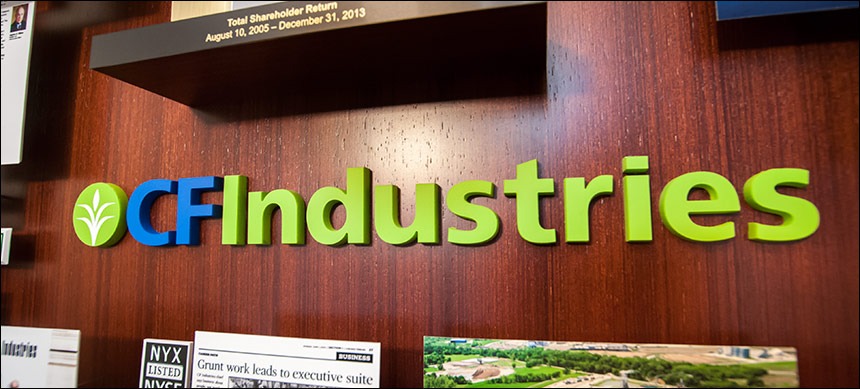 One Of A Kind commemorated the leadership of Steve Wilson and the achievements of CF Industries during his tenure with One Of A Kind retrospective artwork, presented yesterday in Chicago by company officers.
 Lawrence designed the colorful border of corn and wheat to underscore the importance of CF Industries as a global leader in fertilizer manufacturing and distribution. The retirement gift celebrates the dramatic share price climb in a 3-dimensional growth chart created in metal. CF Industries was recognized by Barrons in 2012 in the list of America's 500 Best Companies.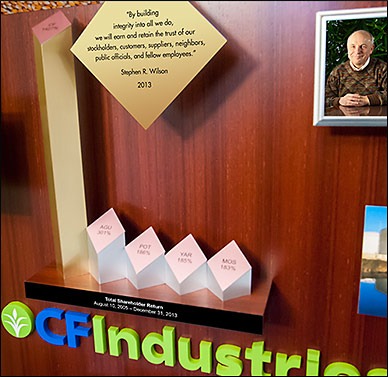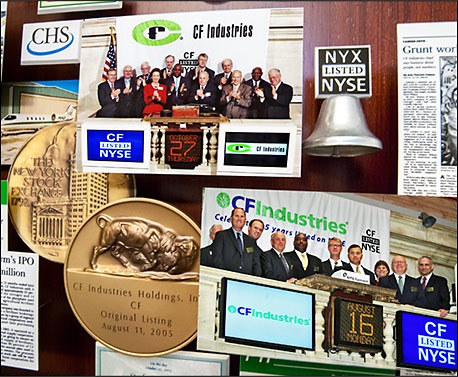 We extend best wishes and hope this retirement tribute will serve as a legacy of Mr. Wilson's career that will be enjoyed for many years.
---