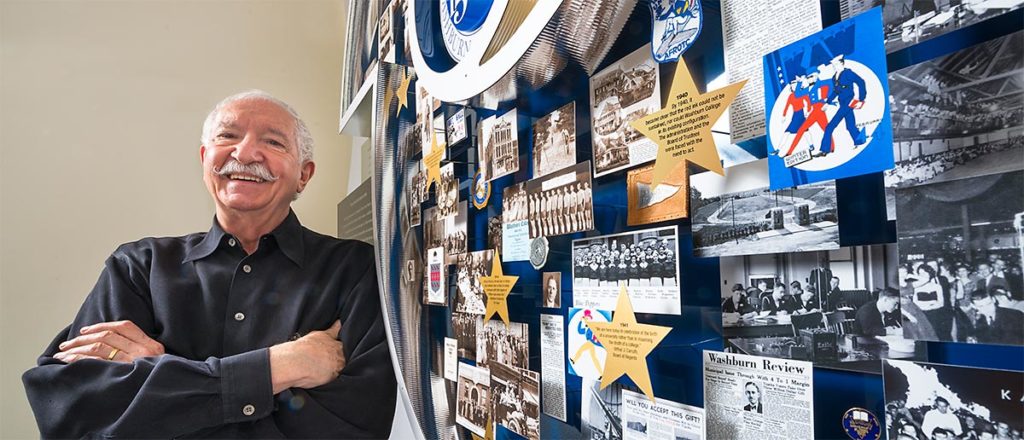 Over the course of nine months, we've enjoyed collaborating with Washburn University to create 150th anniversary art for installation in their new Welcome Center at Morgan Hall in Topeka, Kansas.
The artwork chronicles Washburn's history, milestones, traditions, accomplishments and their inclusive mission since the outset. Early graduates included African Americans and women, with vintage group photos of diverse classes, clubs and athletic teams. Washburn alumni participated in the momentous Brown v. Board of Education case.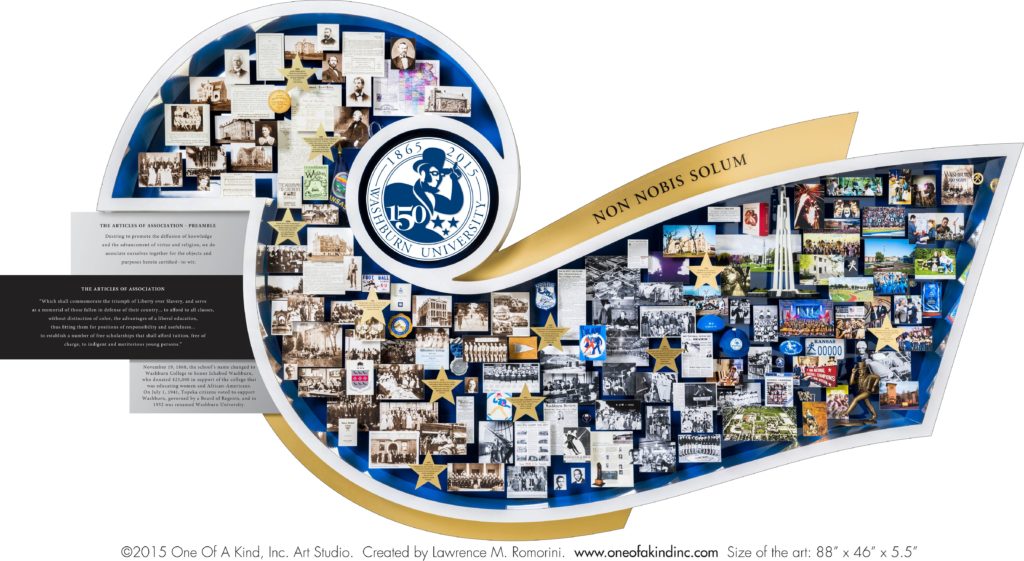 Since 1865, the tenacity and resilience of Washburn leaders, students and the greater Topeka community have enabled the University to survive and thrive in challenging times that included a devastating tornado in 1966. All this and more is reflected in a dynamic structure created with a blue lacquer base and silver and brass accents. The University's mascot, Ichabod, named for school's namesake benefactor, provided a unique design element.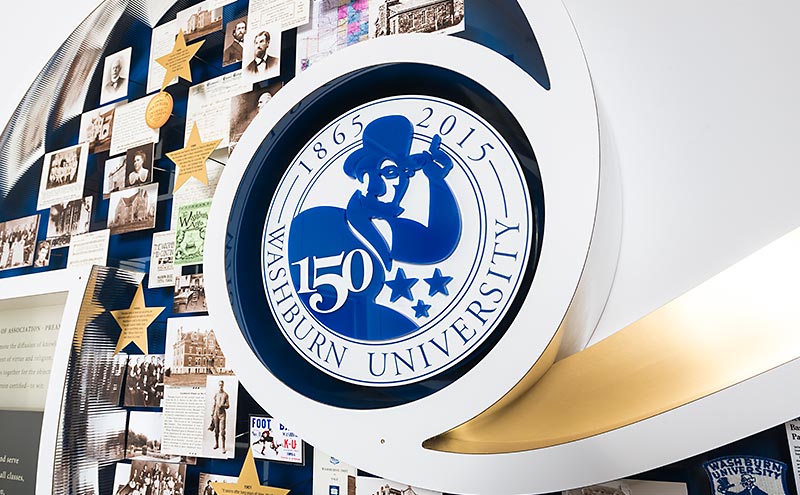 Photoengraved in metal on the outer structure are the Articles of Association and the University motto, "Non Nobis Solum." The motto is derived from a sentence in Cicero's most influential philosophical work, his treatise On Duties. Translated, Cicero writes, "Not for us alone are we born; our country, our friends, have a share in us."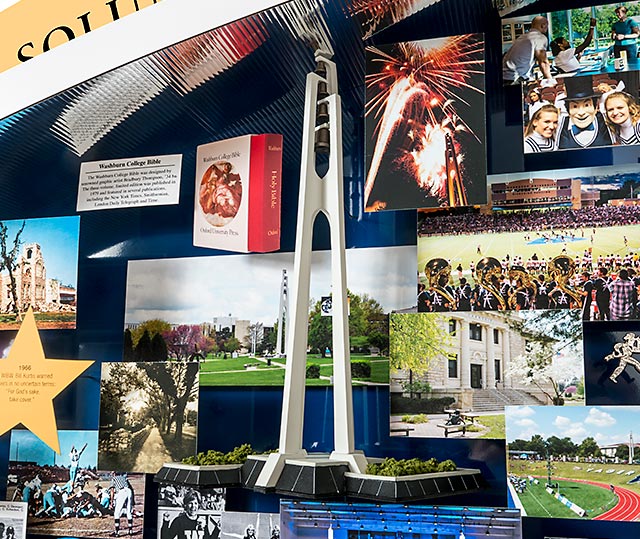 In addition to the scores of miniaturized and retouched photographs and news articles, this collage needed a few 3D items that are just not available "off the shelf." This is where our team of artisans can really shine. We were able to create a perfect replica of Washburn's iconic bell tower and Dana, our Sales Representative, fashioned a miniature felt freshman cap inspired by the school's vintage uniform.
The amazing spirit of Washburn was my biggest inspiration. With the structure of the art, I wanted to reflect the energy that has enabled the University to succeed for over 150 years, empowering their students as they go out into the world. I hope this art will be legacy that is enjoyed by thousands of students, faculty and visitors and will still on display at their Bicentennial in 2065!
---