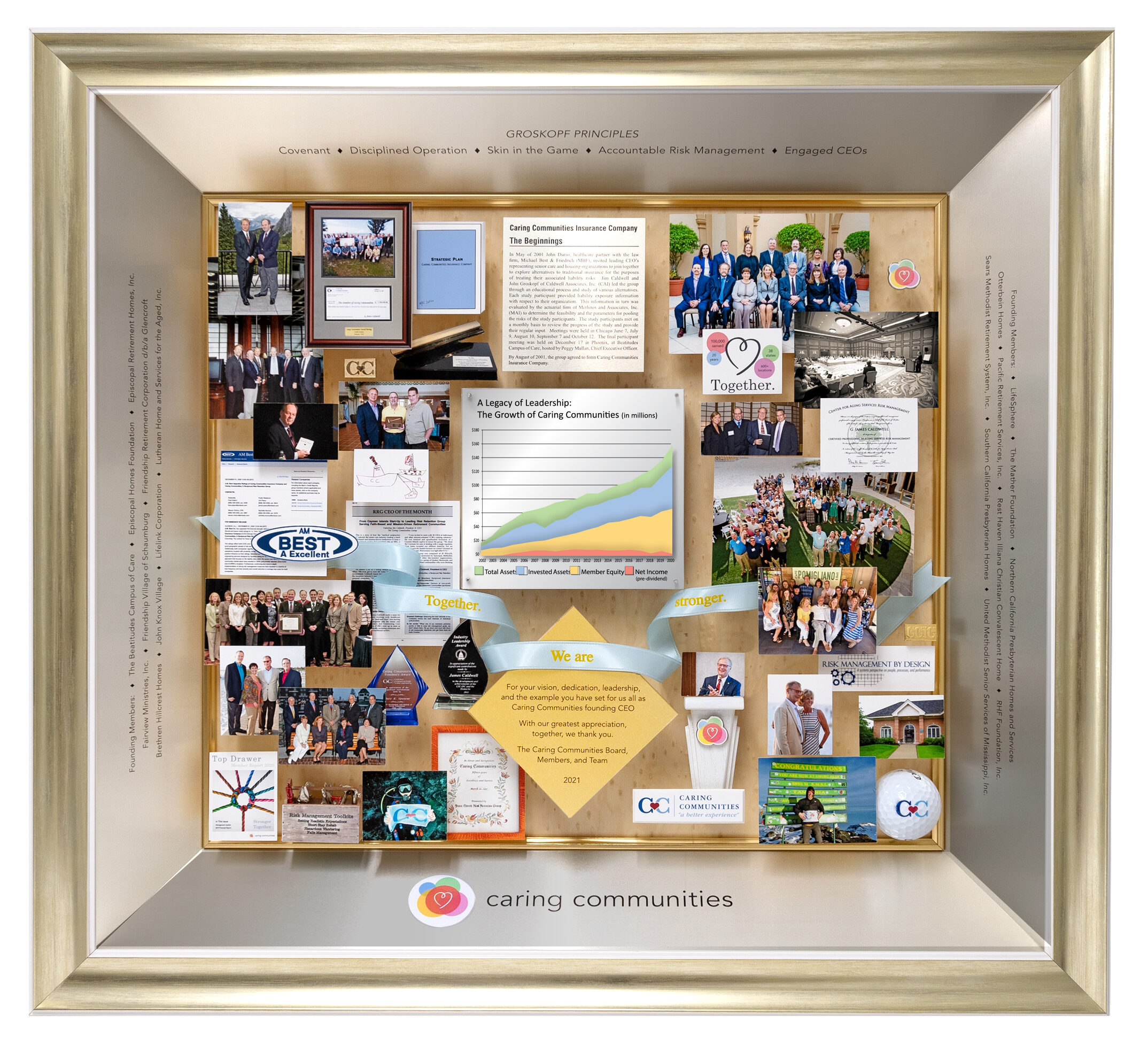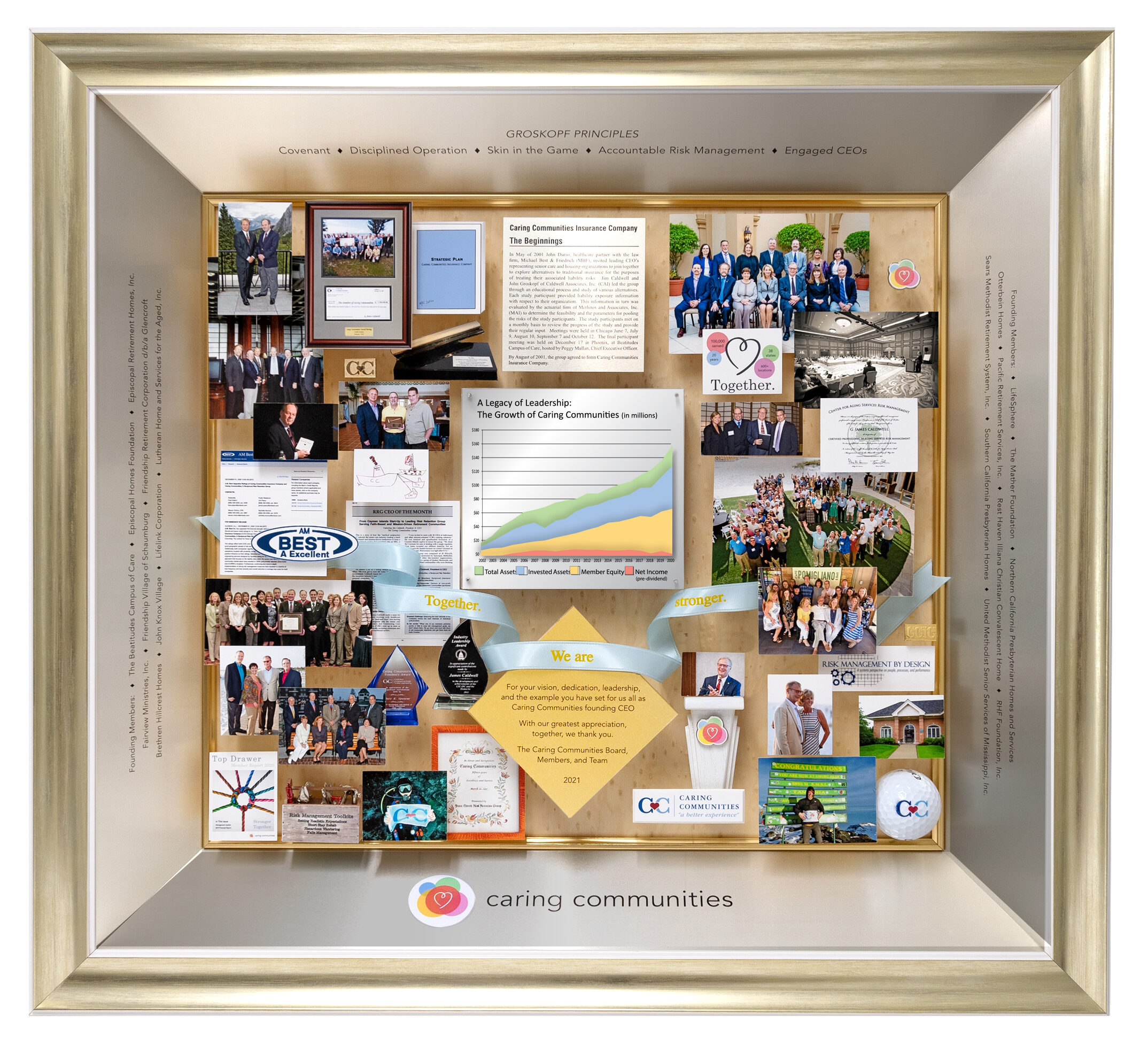 Caring Communities recently honored their founding CEO with a One Of A Kind retirement tribute. As the leading member-owned liability insurance company to exclusively serve not-for-profit senior housing and care organizations, Caring Communities boasts a 100% retention rate.

The 3-dimensional art measures 24″ x 20″ x 3.5″ and contains photos, publications, and 3D items to communicate the history and growth of Caring Communities under the CEO's leadership, from inception to now. Starting at the top and continuing counterclockwise around the art, the story begins with a descriptive "The Beginning" paragraph alongside an image of the first dividend check, framed and miniaturized.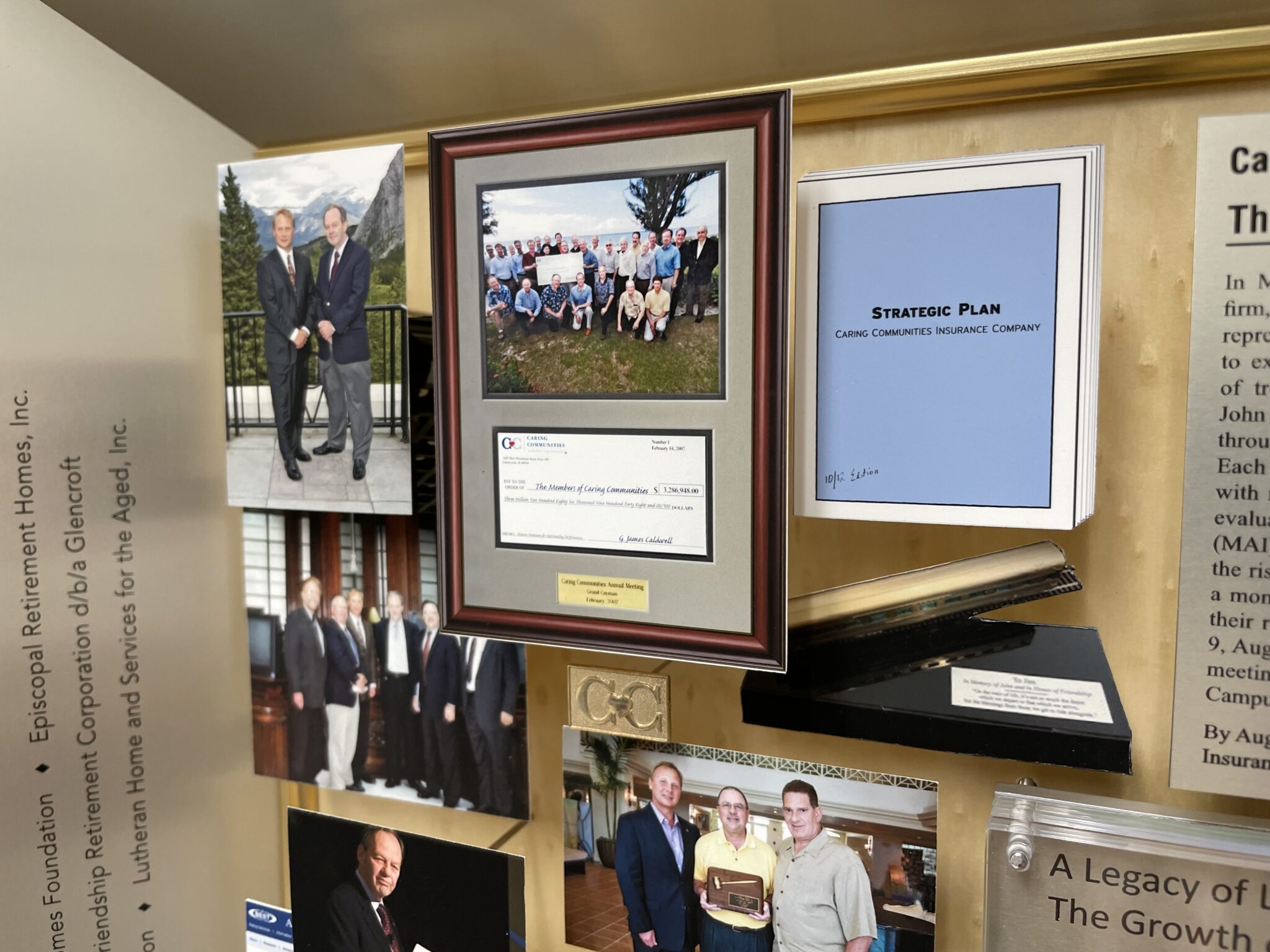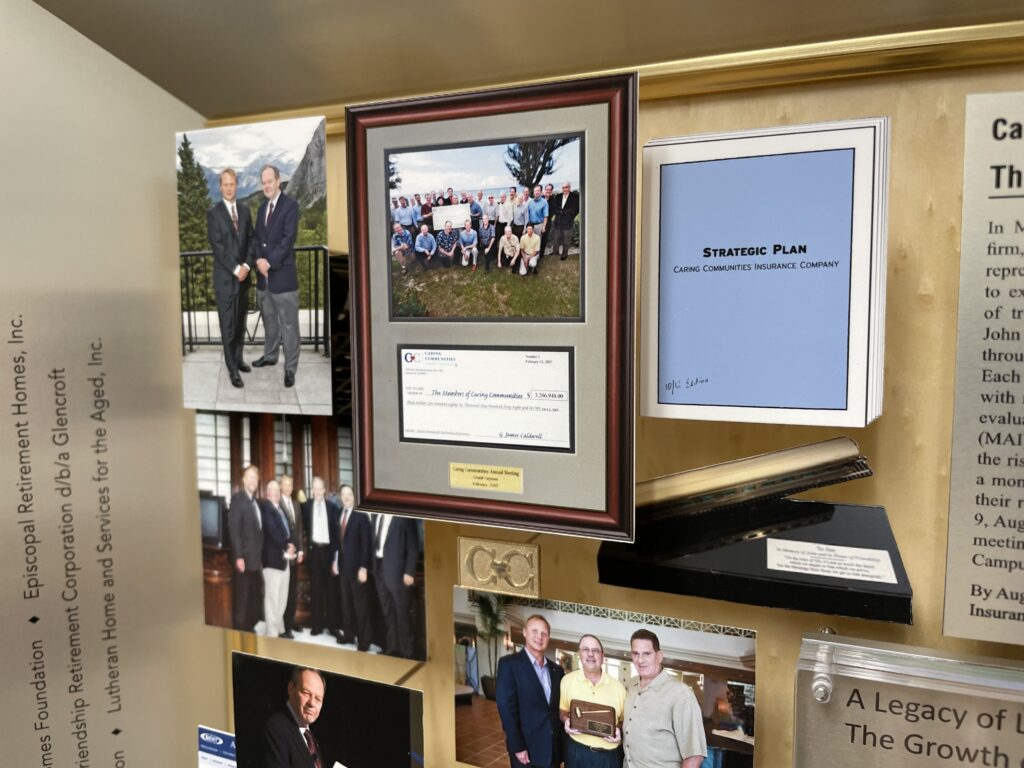 The slanted inner left and right sides feature names of Founding Members photoengraved in metal, with the 5 Groskopf Principles photoengraved at the top and the Caring Communities' logo at the bottom. The logo colors represent different aspects of the company, with the colors overlapping to show transparency, togetherness, and that they are greater than the sum of their parts.
The centerpiece is a 3-dimensional graph showing Caring Communities' impressive growth in terms of total assets, invested assets, member equity, and net income. A ribbon flows through the art and features Caring Communities' powerful tagline: "Together. We are stronger."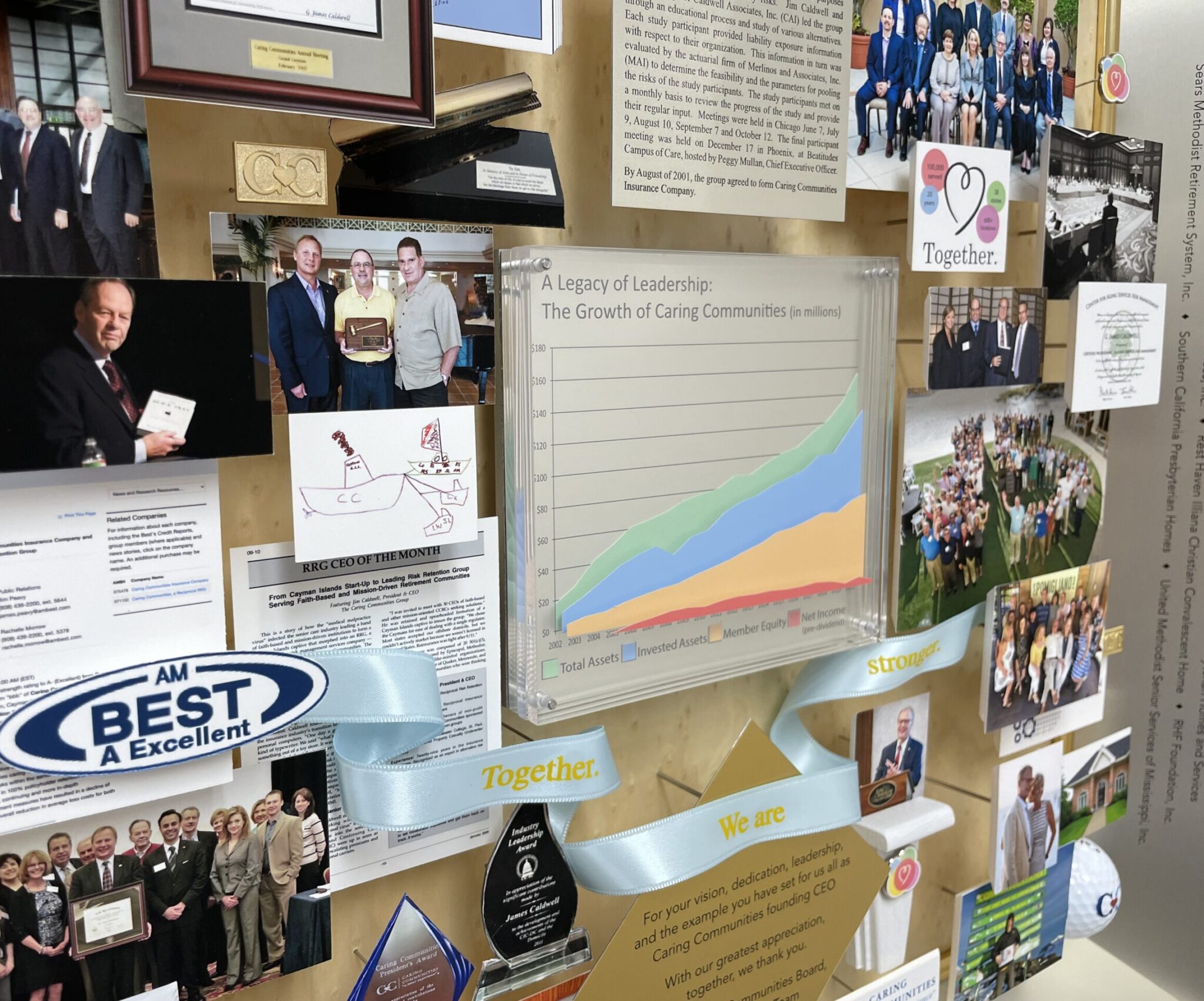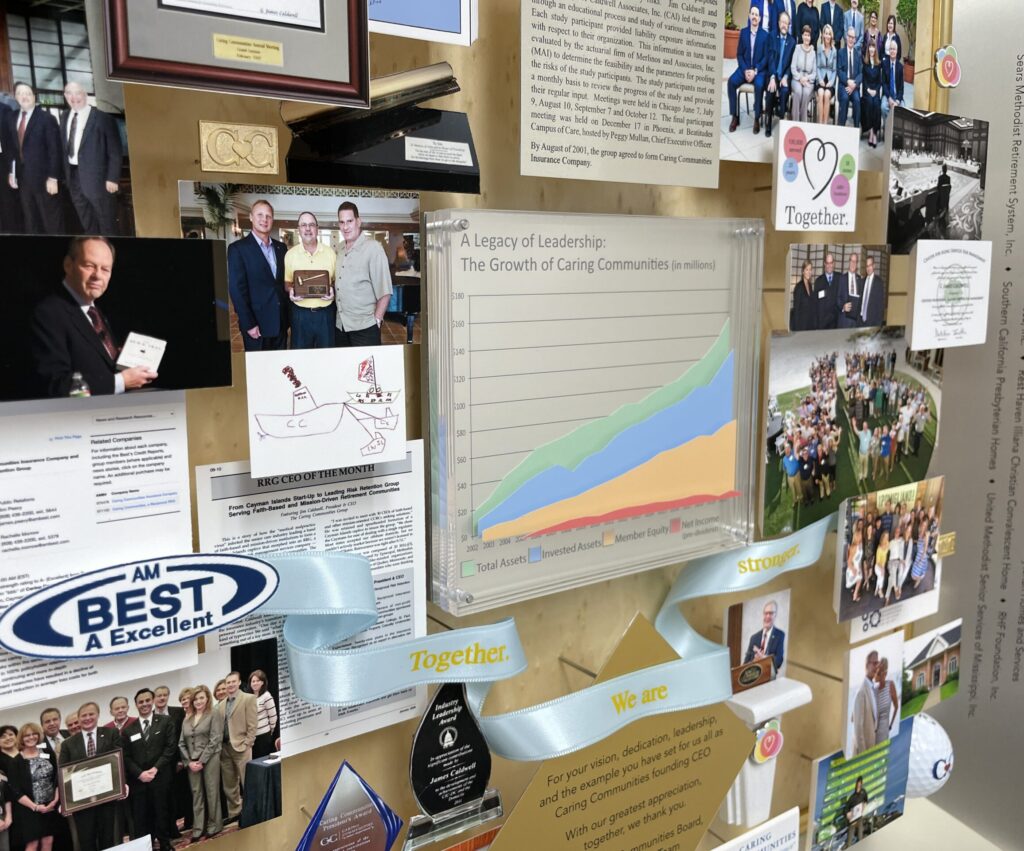 Other 3D items include a miniaturized toolbox with tools, a Caring Communities golf ball, various pins, and a miniature podium.
The dedication at the bottom reads:
For your vision, dedication, leadership, and the example you have set for us all as Caring Communities founding CEO
With our greatest appreciation, together, we thank you.
The Caring Communities Board, Members, and Team