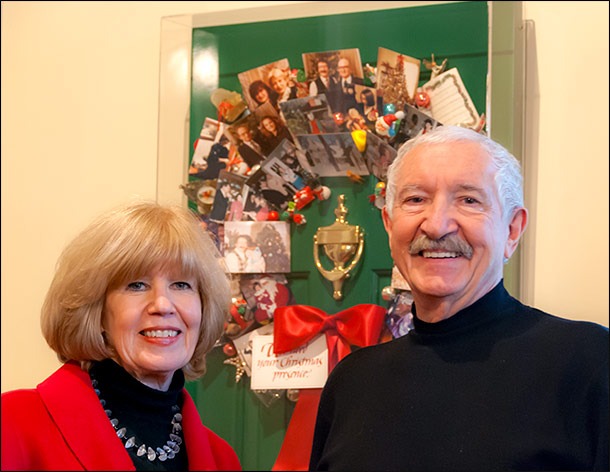 This is the 25th year our living room will display the 3-dimensional Christmas wreath art that Lawrence created in 1988. It all started when Mollie Jackson of USA TODAY gave us a "Romorini" door knocker as a Christmas present.
Since the Romorini's already had a door knocker, Lawrence bought a door for it and was, of course, inspired to create art. Photos and favorite ornaments celebrate our first Christmases together, the arrival of our daughter Sarah, good friends and snowy memories. You may just find yourself in here if you look closely!
From all of us here at the studio, we wish you Happy Holidays, and a wonderful New Year!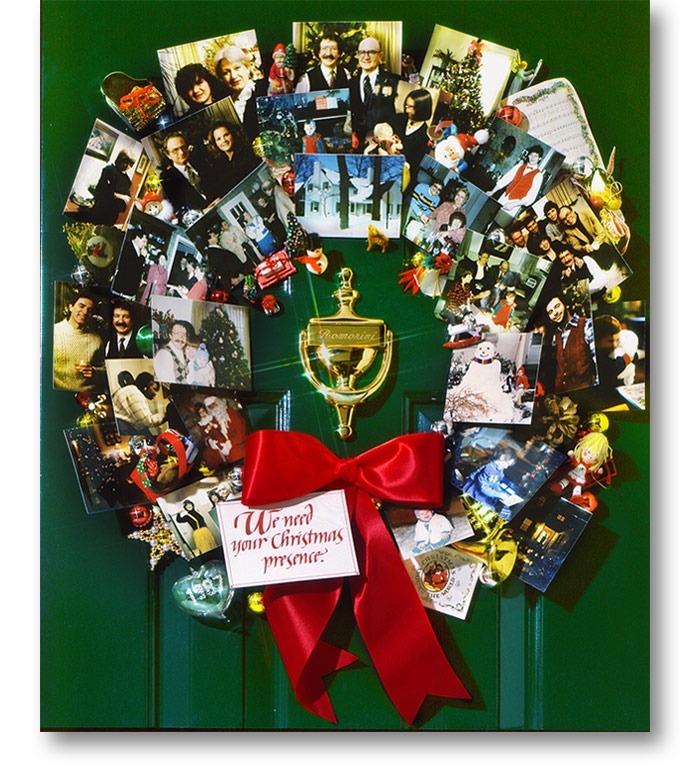 ---