What began as a small New England yarn business in 1923, Textron, Inc. has grown into a $12.4 billion company, with a worldwide presence in 25 countries. The company leverages its global network of aircraft, defense, industrial, and finance businesses to provide customers with innovative products and services. To commemorate a century of growth and "Powering Possibilities," Textron collaborated with artist Lawrence Romorini to create One Of A Kind 3-dimensional art that visually captures its unique history.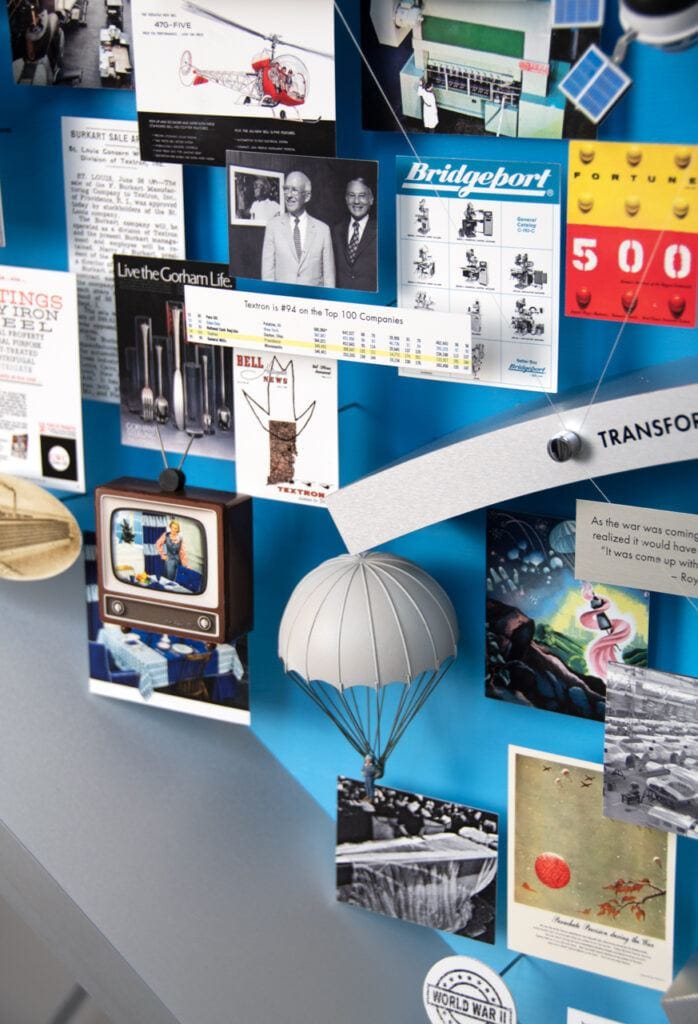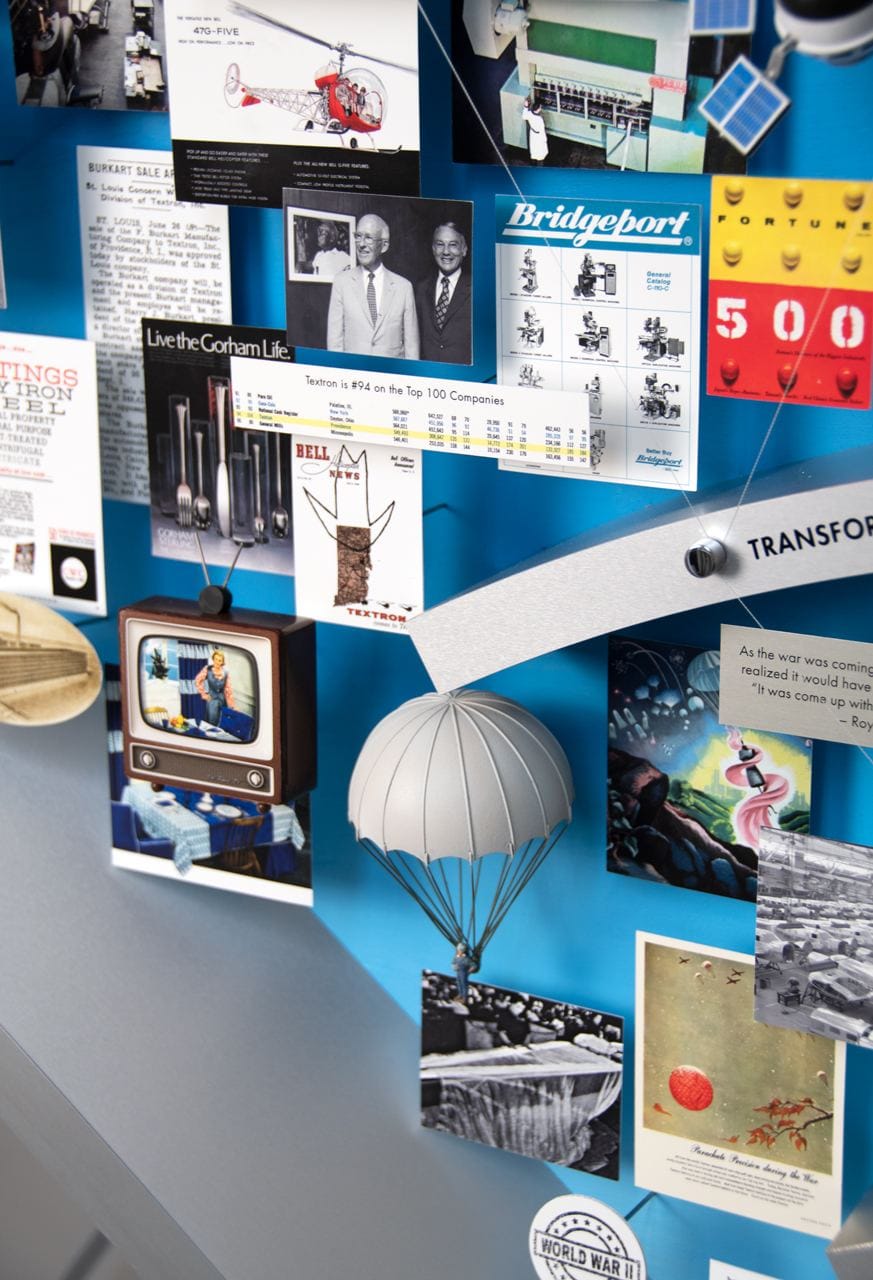 Designed with a satin aluminum structure featuring a light to dark blue-sky background, the dynamic shape of Textron's 3-dimensional 100th anniversary art suggests upward progress, strong growth, with a skyward ascent into space. It reflects how the company and its people "push the boundaries of what's possible, soar to new heights, and reach for the extraordinary."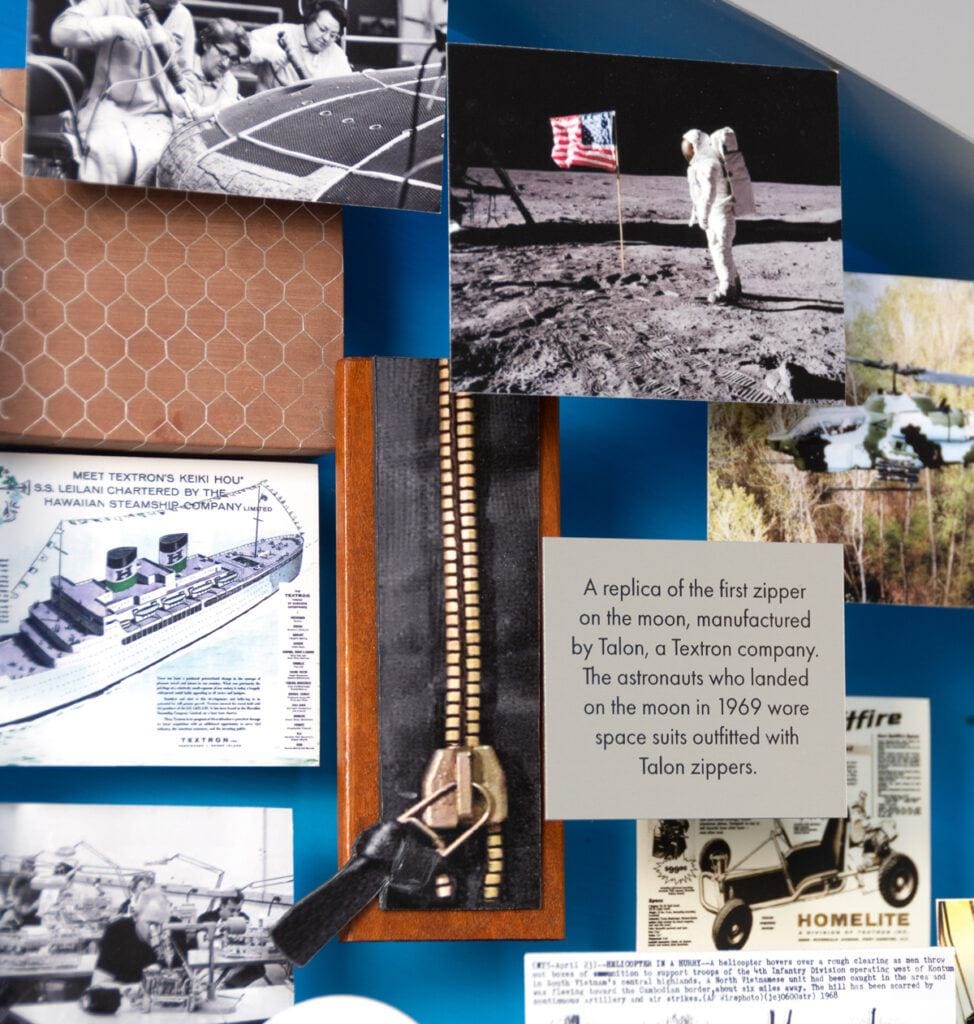 Textron's 100-year history starts at the bottom with a framed portrait of the founder, Royal Little. Moving upward as the art progressively grows wider, Textron's history of groundbreaking technologies, industry-firsts, and acquisitions are shown through photos, publications, ads, and memorabilia.
Known as one of the world's best multi-industry companies, Textron's 100th anniversary art represents all of its powerful brands: Bell, Cessna, Beechcraft, Kautex, Lycoming, E-Z-GO, Arctic Cat, and many more. A thin rayon yarn starts at the bottom and connects to the different eras as it moves up, showing how the Company evolved from rayon into all of these different industries.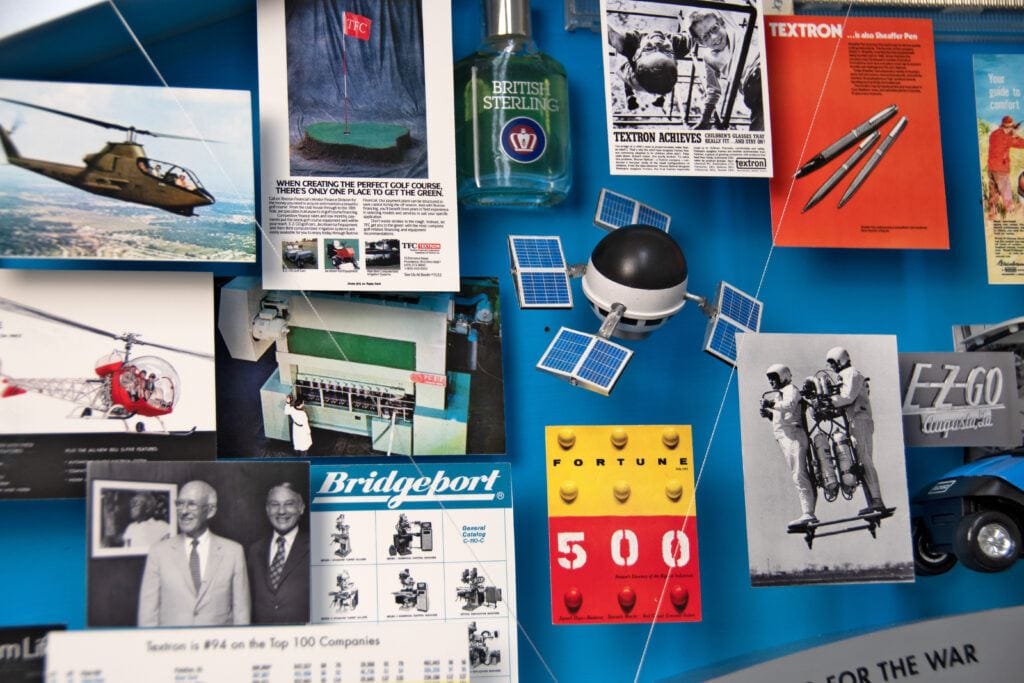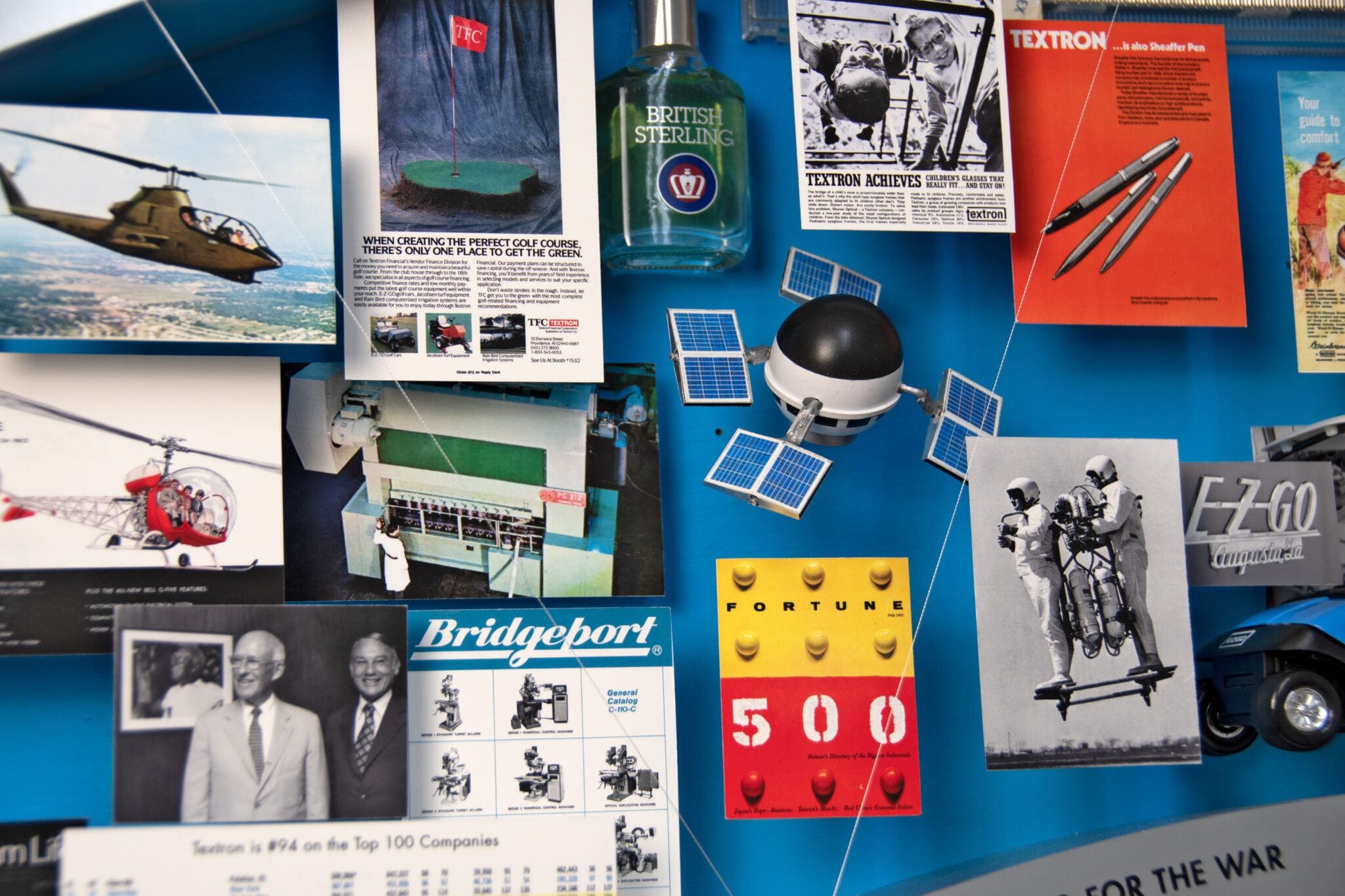 Along the top border created in 3D is the Textron logo, with a caption "celebrating 100 years of innovation focused on the future 1923 – 2023." Textron's six Business Segments surround the 3D globe. The company logos are featured on left and right, silk-screened on a Textron Blue background.
Throughout the past century, Textron has made major steps in the evolution of aircraft, rotorcraft, armored vehicles, electrical vehicles, and automotive systems. A number of the company's products are represented as 3D miniatures in the 100th anniversary art, including: X-1 plane; Camcar truck; Bell Osprey helicopter; 1st full plastic PHEV; Pentatonic battery system; V-22 Osprey helicopter; Speidel Twist-O-Flex band; Beechcraft Bonanza; Cessna 172 Skyhawk; Arctic Cat; armored vehicle; space suit zipper; parachute; satellite; EZ-GO cart; Apollo heat shield.
The art will be installed in Textron's headquarters in Providence, RI, where the story began 100 years ago.
---