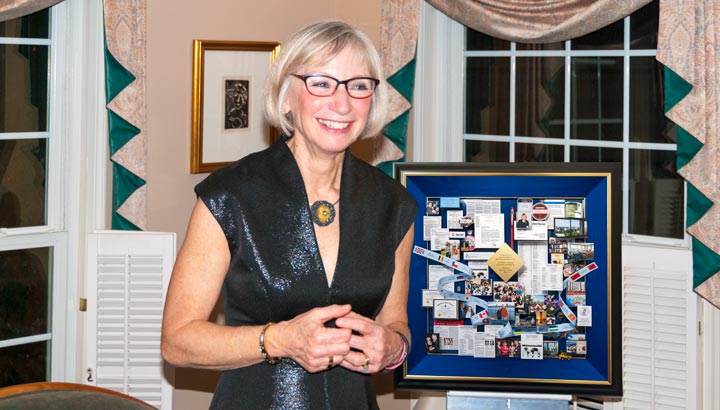 How do you express appreciation for the career accomplishments of an extraordinary law partner, who is also a wonderful wife, mother, and friend? We're delighted Bob Slater came to One Of A Kind to commemorate Valerie's "lifetime of amazing achievement and happiness."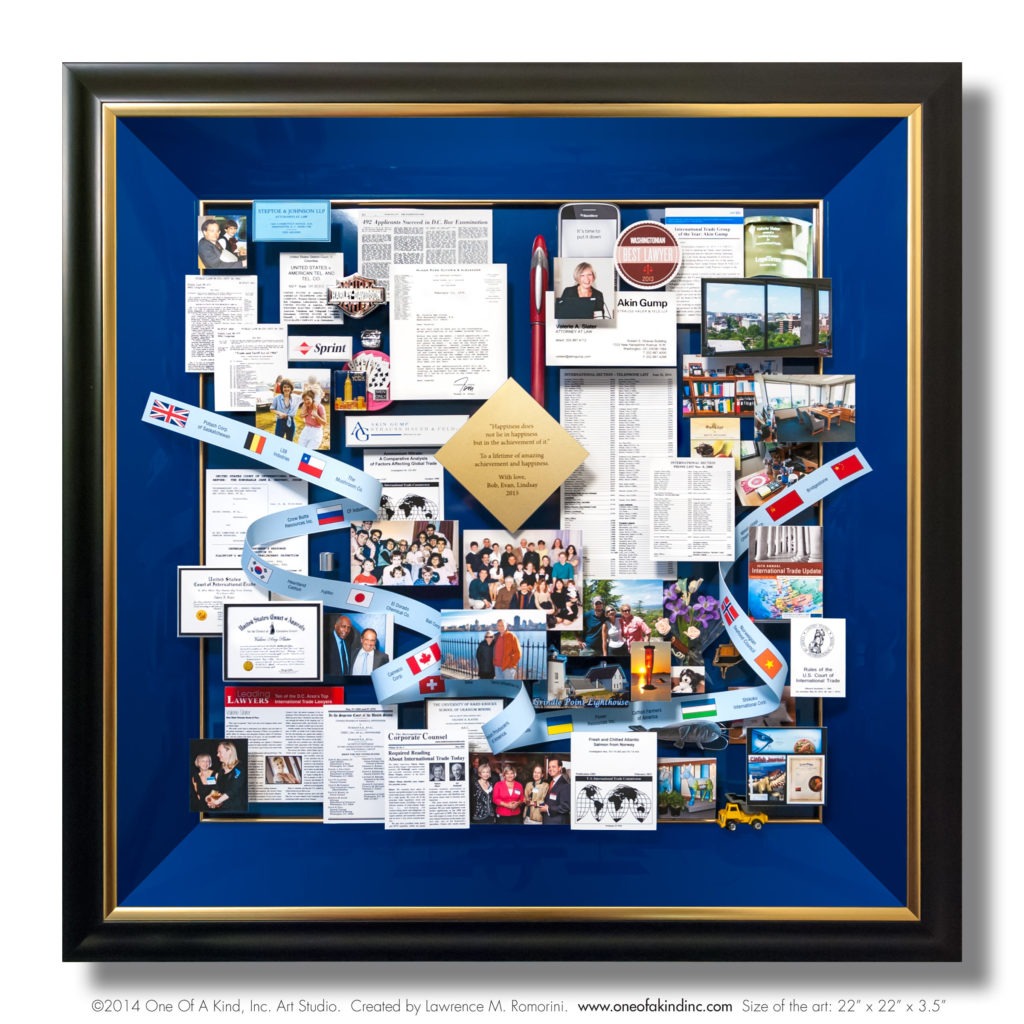 In her 3-dimensional commemorative collage, major clients Valerie has successfully represented as partner in the firm's international trade practice are highlighted. Valerie's longtime involvement with the Court of International Trade is also reflected, along with her extensive global travel for clients.
After 5 months of secret collaboration with Bob, it was a pleasure to be part of the surprise party last Saturday for friends, colleagues and family, when the art was presented.
Val wrote us, "I keep looking at the contents and find something new every time!" That is part of the gift—and we're glad to know we succeeded. You'll need to ask her about the miniature dump truck, Harley Davidson pin and tin can…
Our congratulations to Valerie—we hope you and your family will enjoy your One Of A Kind collage for many, many years to come!
---