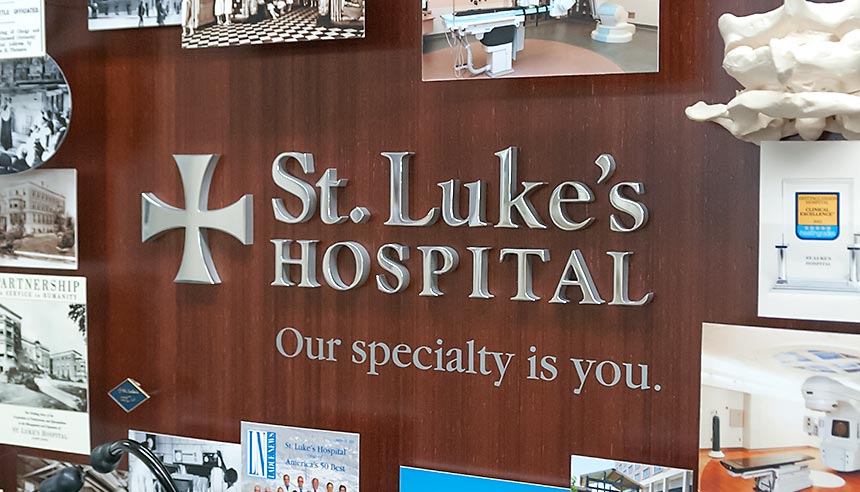 How do you celebrate "150 Years of Excellence," providing a healing ministry to meet the expanding needs of a vibrant and growing St. Louis? A wonderful year-long collaboration with St. Luke's Hospital's sesquicentennial team resulted in fascinating One Of A Kind 3-dimensional art that honors their past and celebrates the present.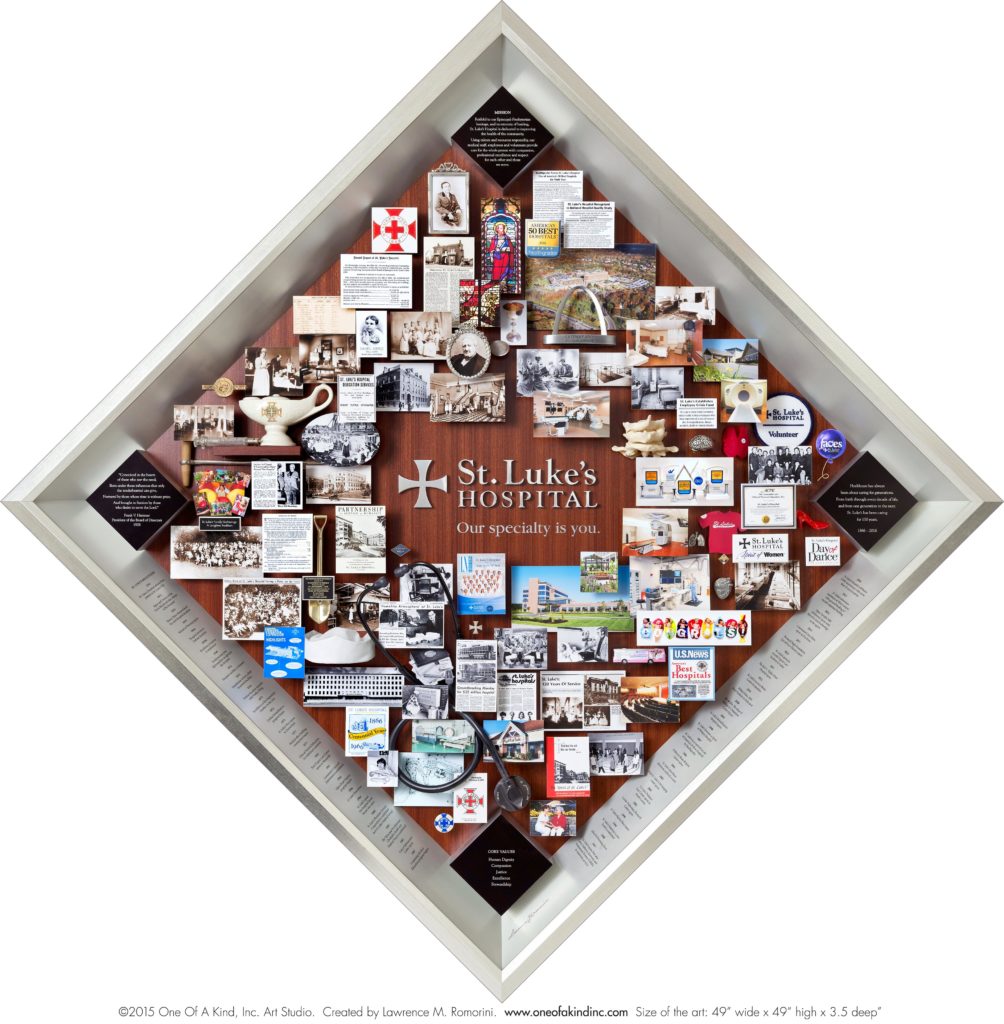 This piece of art is prominently displayed in the main lobby so employees, physicians, volunteers and visitors can look back on St. Luke's distinguished history and discover why it is a nationally recognized healthcare facility.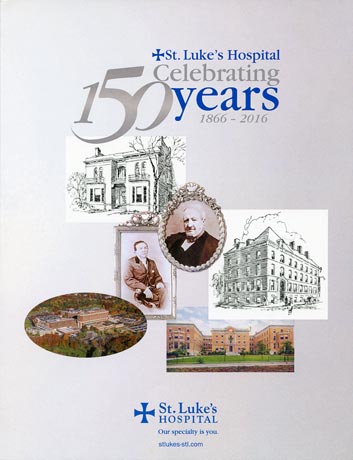 A commemorative brochure with descriptive key was also created from the lobby art and iconic images within the retrospective.
---