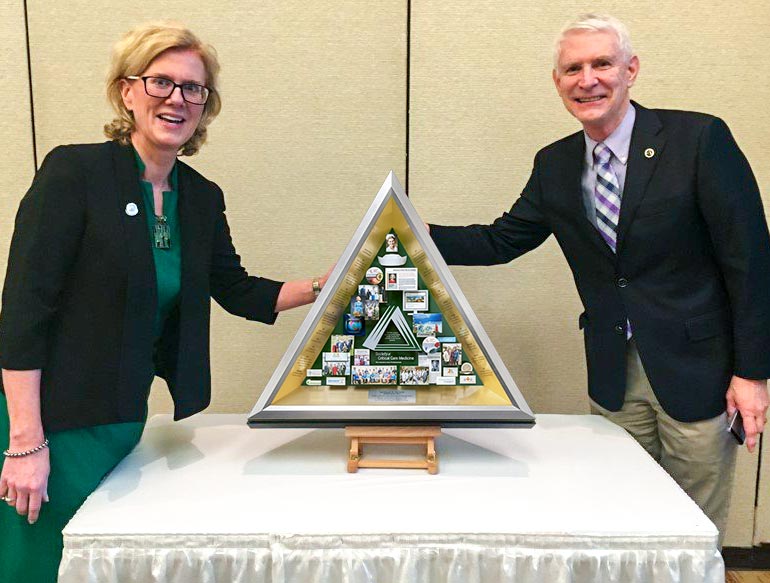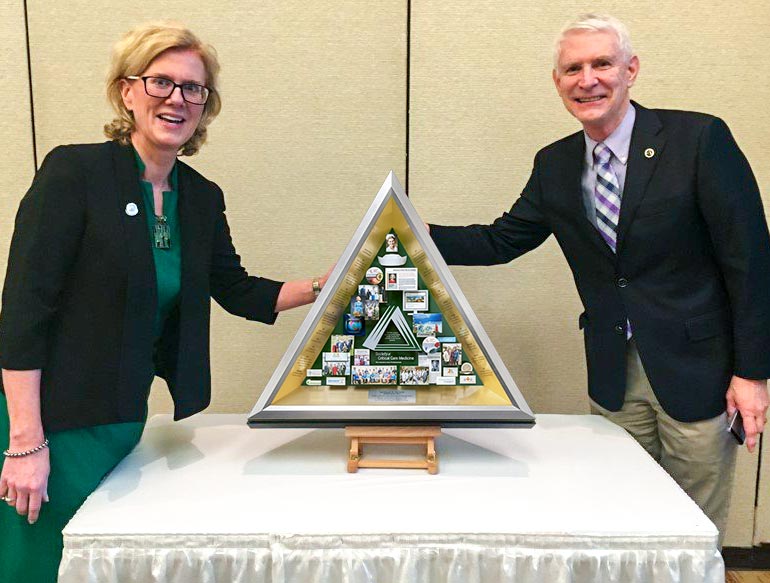 Society of Critical Care Medicine just presented a One Of A Kind tribute to their outgoing yearly President at their Annual Congress, held in San Antonio, Texas. SCCM, The Intensive Care Professionals, is the largest non-profit medical organization dedicated to promoting excellence and consistency in the practice of critical care. President Ruth Kleinpell is the third nurse in SCCM's 50-year history to attain leadership of the organization.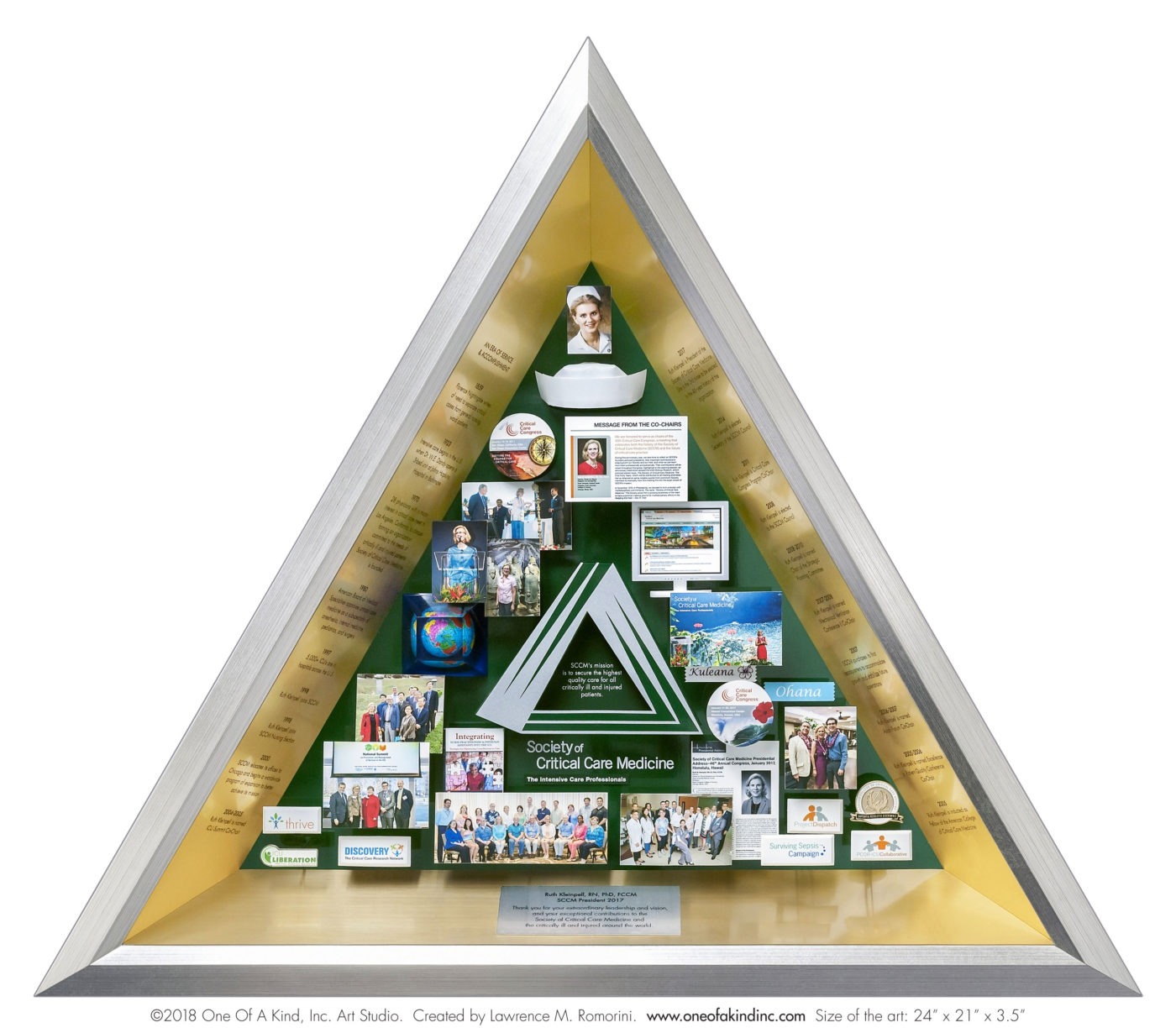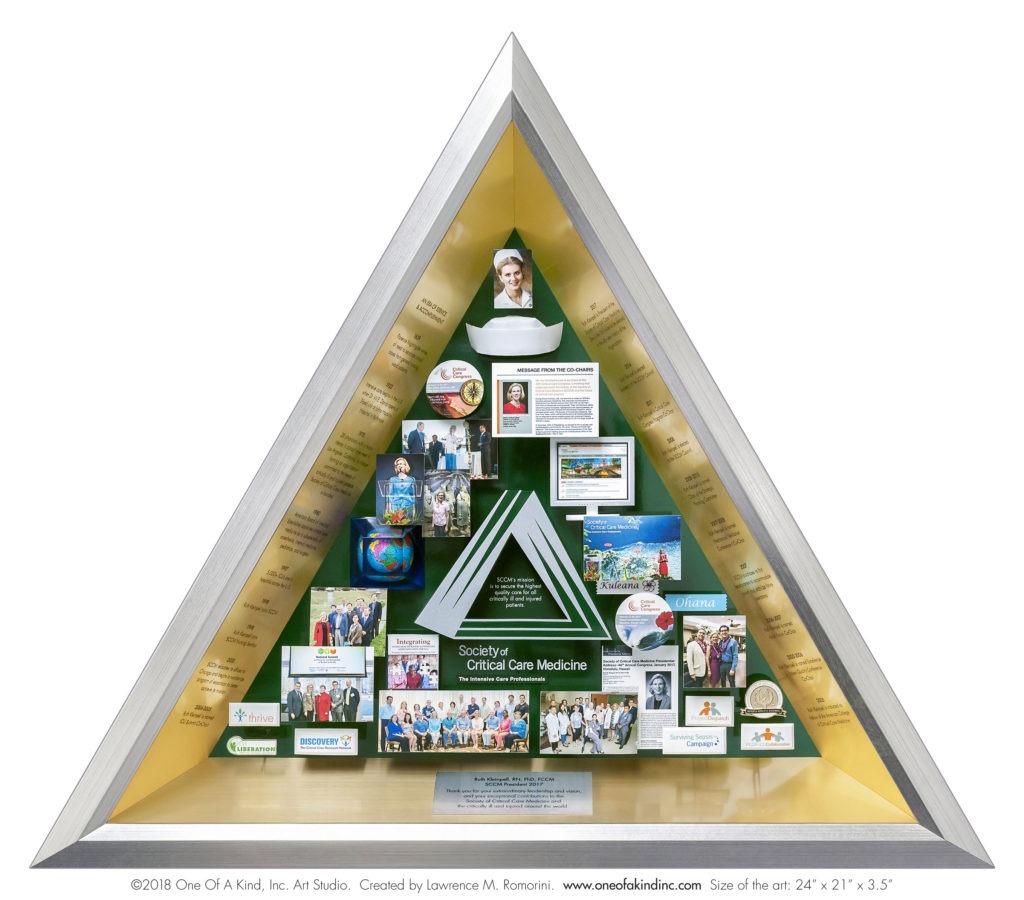 The triangular structure, suggested by our client during the brainstorming, replicates the shape of SCCM's logo. The logo also serves as the centerpiece for the art along with the association's mission, "…to secure the highest quality care for all critically ill and injured patients."  With a green lacquer background, brass slanted inner sides and a silver frame, the art is dynamic and unique – even for One Of A Kind!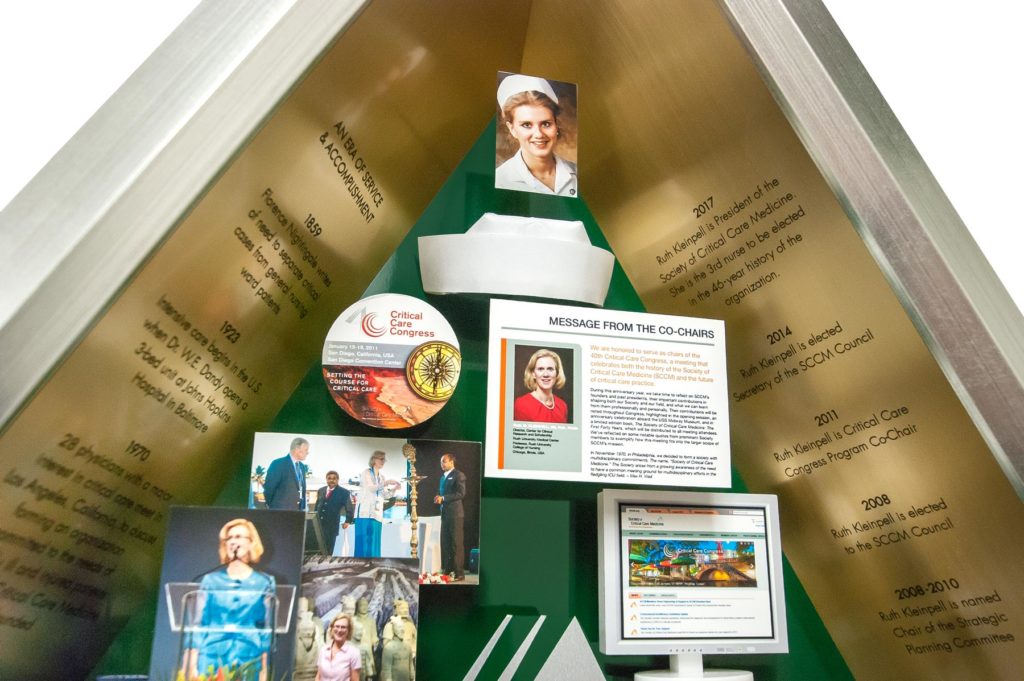 The story starts at the top, with the President's nursing school photo and a miniature 3D nurse's cap. Photos, logos, publications and 3D items flow counterclockwise around the SCCM logo.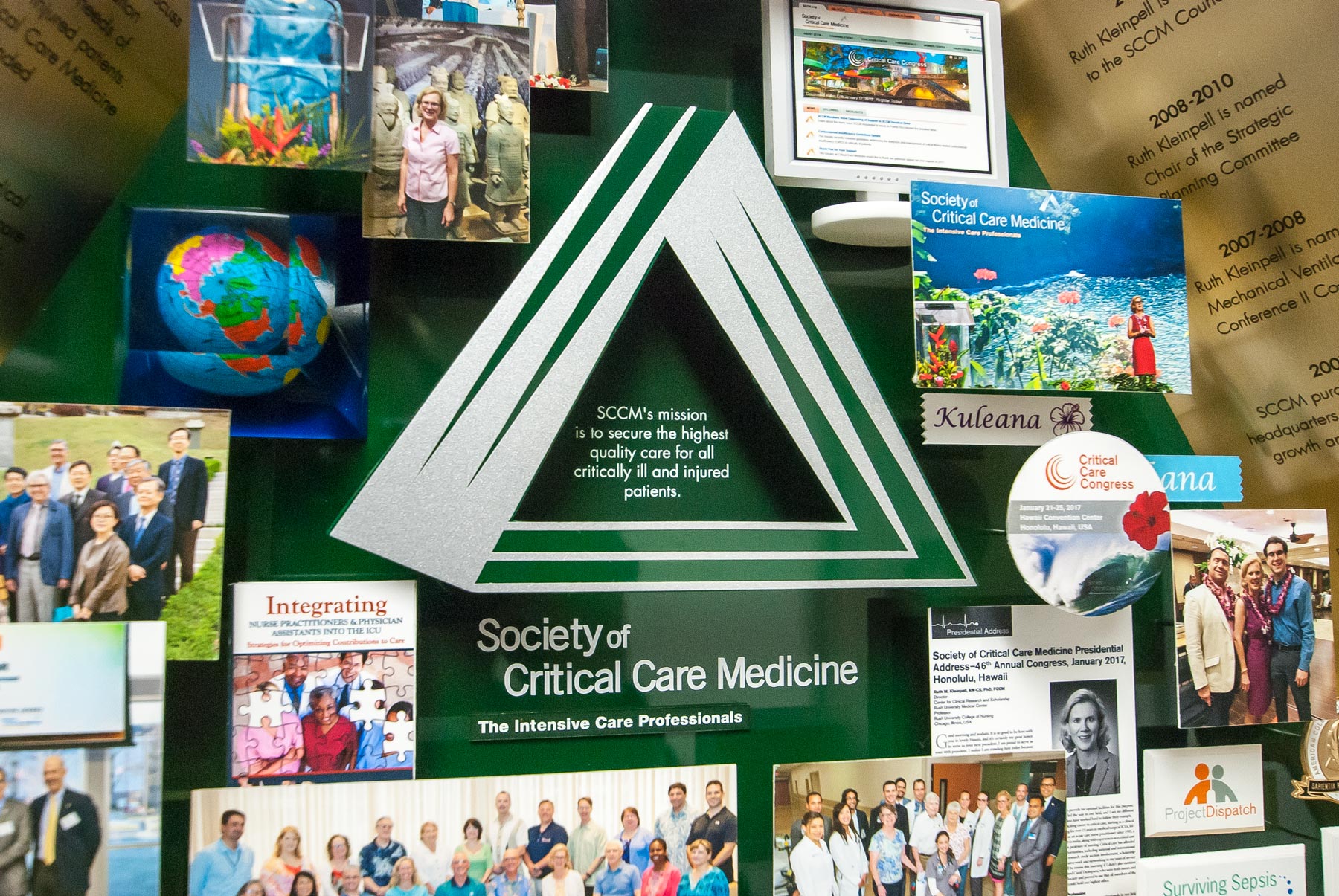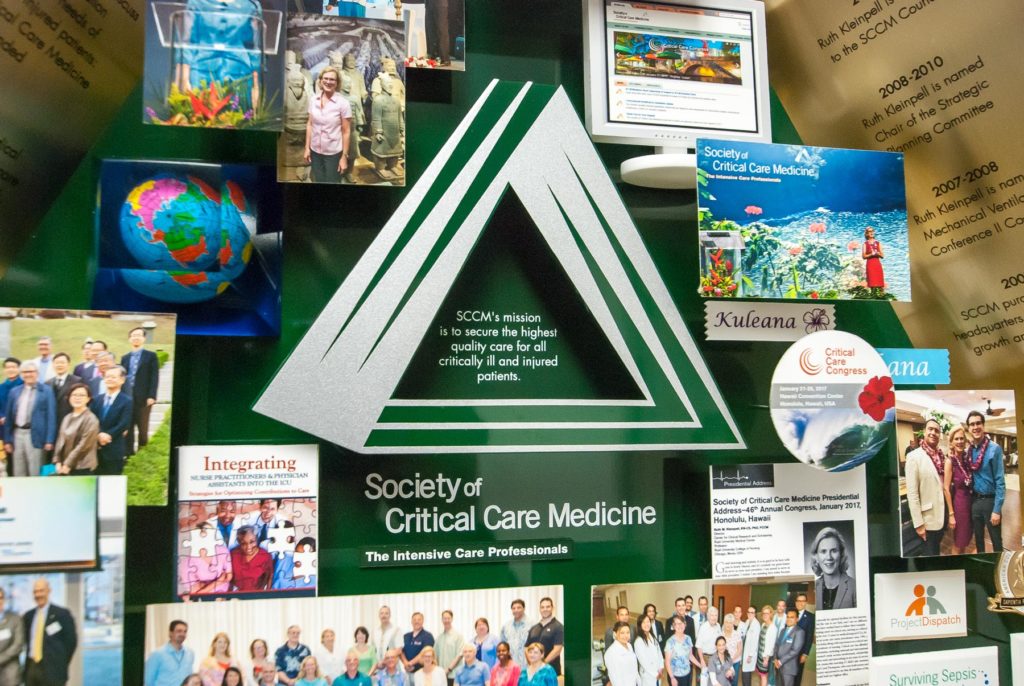 Along the left and right slanted inner sides is "An Era of Service & Accomplishments", engraved in brass.  A timeline of critical care historical milestones begins with Florence Nightingale and concludes with the President's accomplishments during her leadership of SCCM.
The dedication plaque reads:
Thank you for your extraordinary leadership and vision,
and your exceptional contributions to the
Society of Critical Care Medicine and
the critically ill and injured around the world.