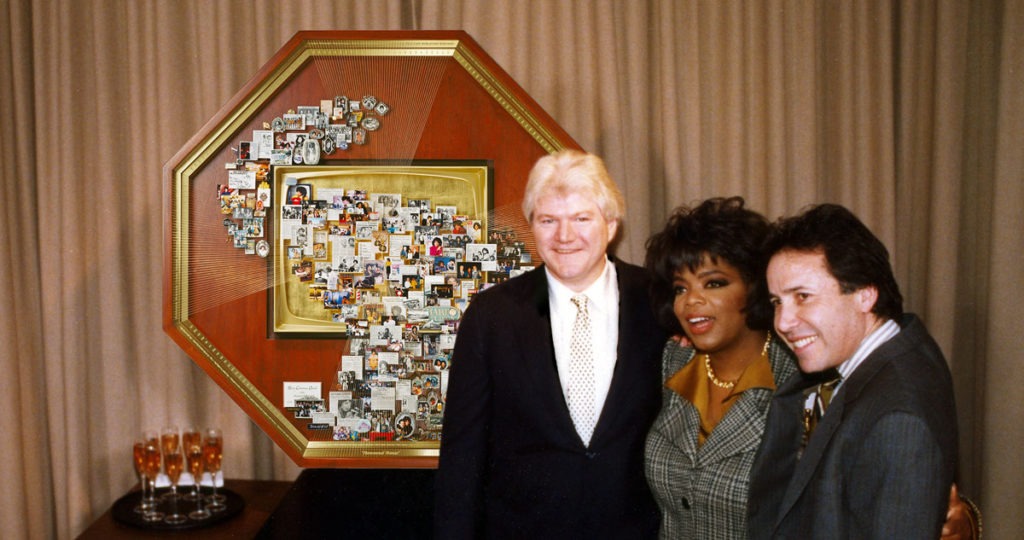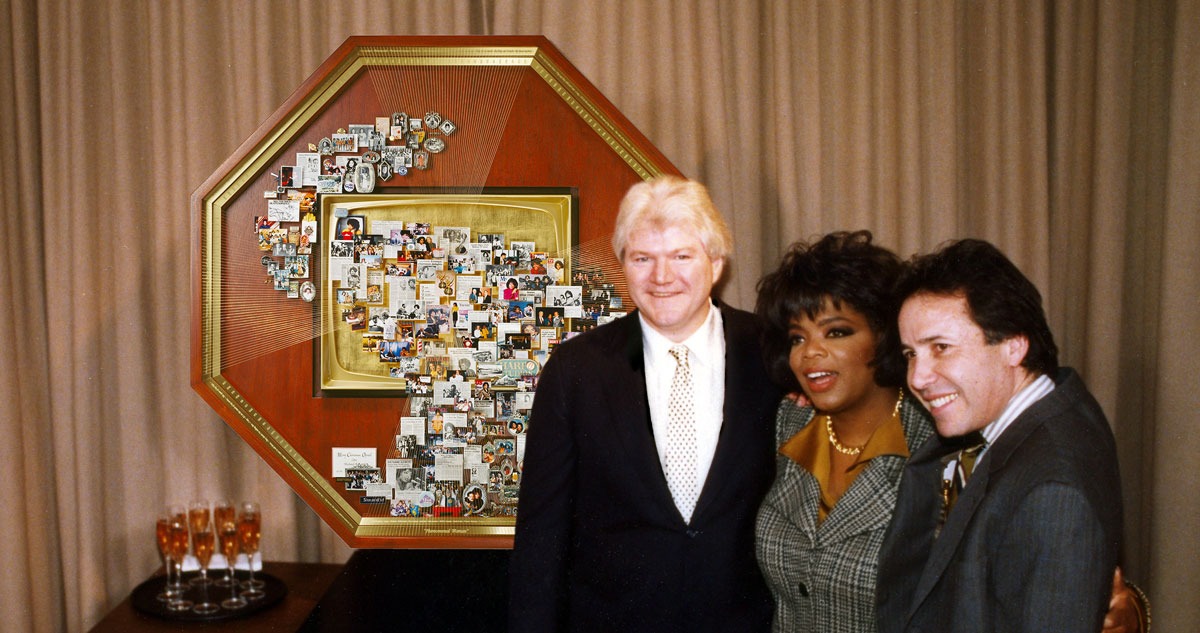 We are deeply saddened by the passing of Michael King at 67, former CEO of King World Productions and remember with appreciation his creative vision in commissioning One Of A Kind art for Oprah Winfrey.
When Lawrence and I later worked with King World to create 3-dimensional art as surprise gifts for both Michael and brother Roger King, we learned more about King World's amazing family story. Started by their father to handle TV distribution of the Hal Roach Our Gang shorts (The Little Rascals), the two brothers went on to incredible success with the syndication of "Oprah", "Jeopardy", "Wheel of Fortune" and much more, all reflected in Michael's wonderful collage.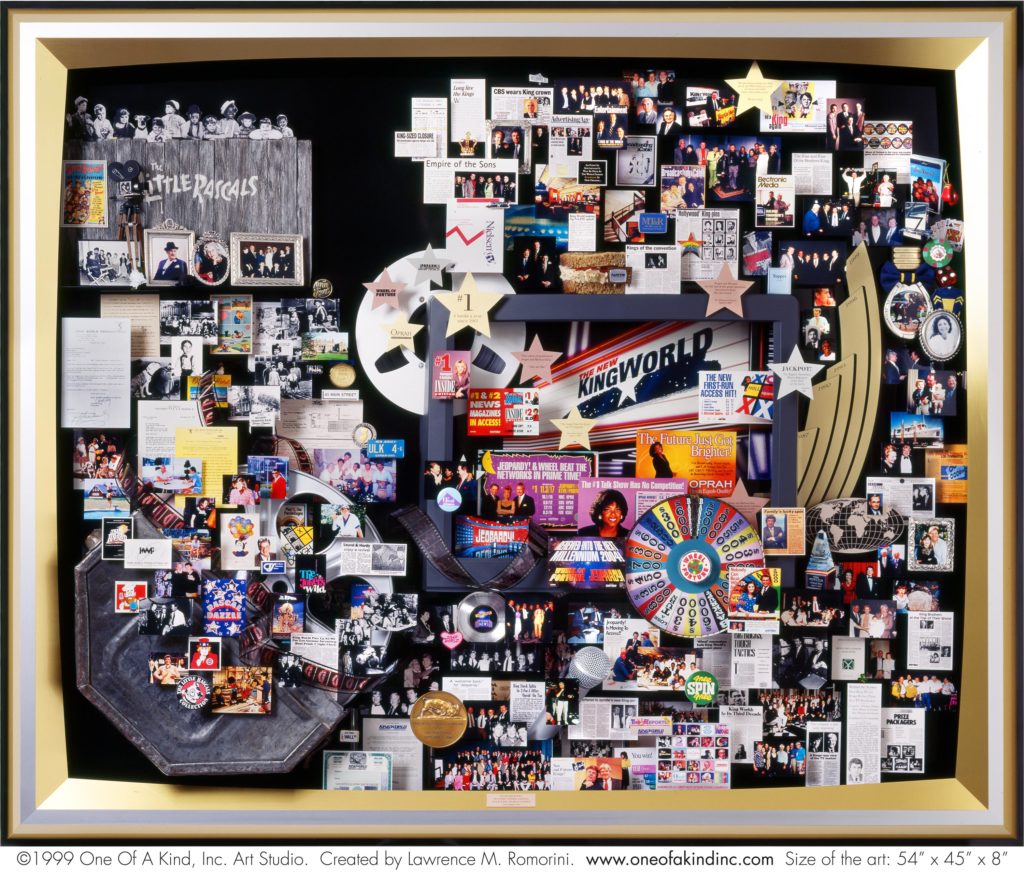 Described by The New York Times as "Builder of a TV Empire", Michael King was indeed one-of-a-kind. Our condolences to family and friends. A special salute to our longtime friend and collaborator Sheila Mitchell, who initially brought One Of A Kind art to Michael's attention.
---