With the 30th Anniversary of the International AIDS Candlelight Memorial on May 19, we think again of "Remembrance", the 3-dimensional artwork that Lawrence created 21 years ago to commemorate The Names Project and help people living with AIDS. It was the last time the AIDS Quilt was displayed on the Washington, DC mall in its entirety.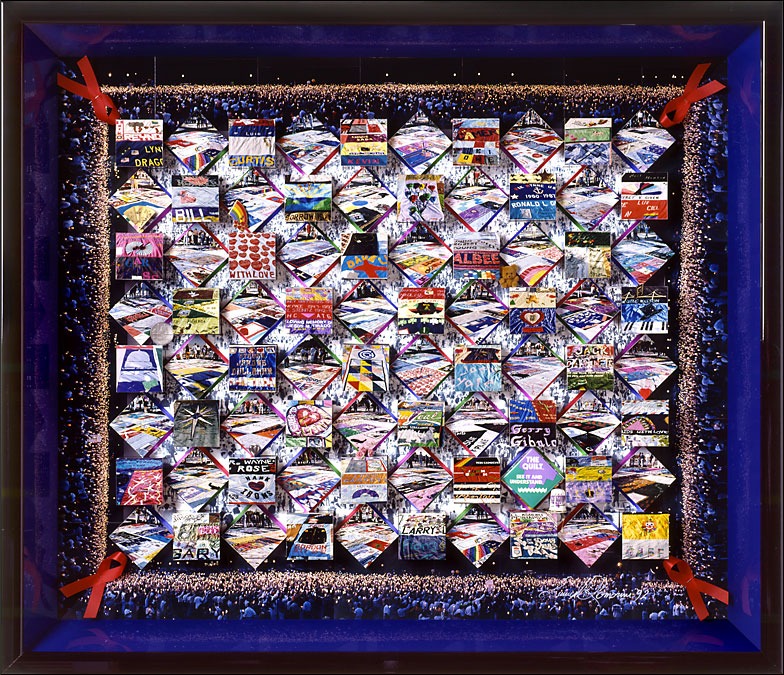 The art is designed from photographs that feature hundreds of quilt squares memorializing the names of loved ones who died of AIDS. Linking these raised square blocks are photos of people who came to remember. The collage is bordered by photos of the evening candlelight vigil.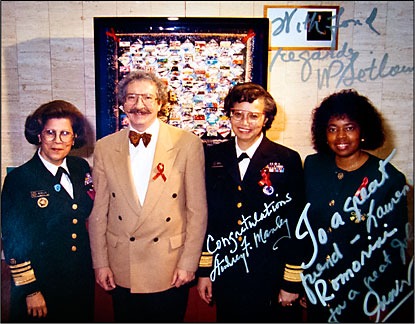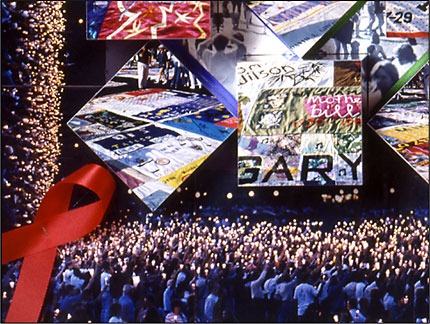 The original artwork was unveiled at a press conference and reception held by the U.S. Department of Health and Human Services for AIDS Awareness Day in 1992. It was featured at President Bill Clinton's White House Conference on HIV and AIDS. The art has also be been displayed at The University Club and Foundry United Methodist Church AIDS Concert in Washington, DC and The Stewart B. McKinney Foundation, in Greenwich, CT among other venues. Posters of the art were sold, with all proceeds going to help people living with AIDS.
When Lawrence was asked why he initiated this project, his answer was, "Whatever your profession or talent, you can to find a way to help people living with AIDS. This art is my response."
---