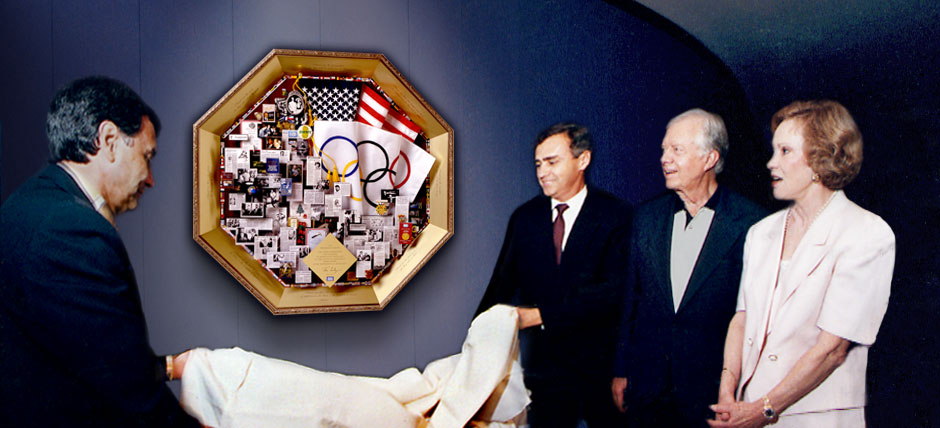 The upcoming Summer Olympics in Tokyo brings back memories of the 1996 Atlanta Olympics, where USA TODAY presented One Of A Kind art to President Jimmy Carter and wife Rosalynn. What an exciting and inspiring commission! The artwork commemorates President Carter's dedication to promoting peace and understanding worldwide since leaving The White House. USA TODAY Publisher Tom Curley unveiled the art, which still hangs in the Carter Presidential Library in Atlanta, Georgia—even 25 years later.
The hexagonal base is surrounded by a fillet of international flags, symbolizing President Carter's global pursuit for peace. The retrospective features over 90 miniaturized photos, books and articles by Jimmy and Rosalynn Carter, along with memorabilia that reflect their humanitarian endeavors.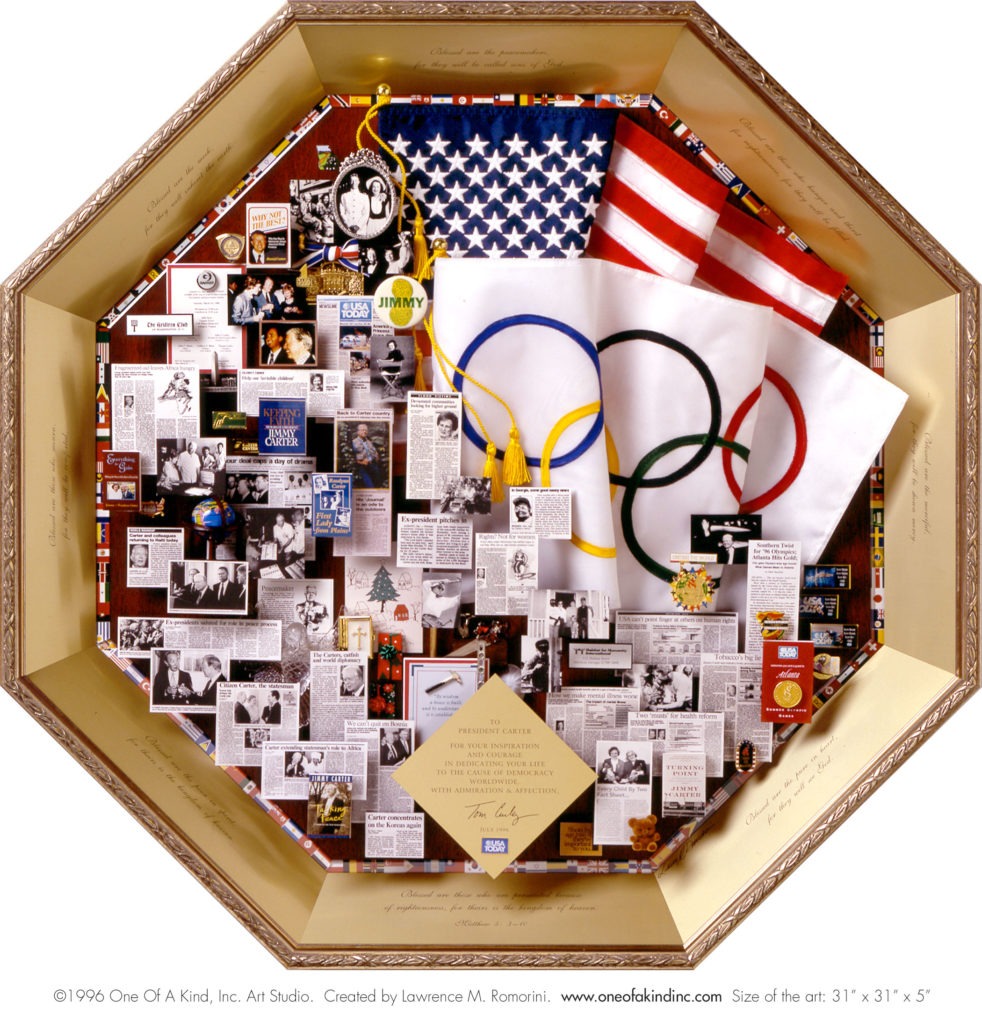 The story begins with a charming wedding photo. Special vignettes include news articles in USA TODAY written by the Carters, their work with Habitat for Humanity, Rosalynn Carter's crusade for better healthcare, and the Atlanta Olympics. The religious conviction that inspires this extraordinary couple is reflected in the Beatitudes, which are engraved in the brass border surrounding the art, with "Blessed are the Peacemakers" at the top.
We were delighted to learn that Jackie Culliton, Manager of Art Services at the Carter Center, who originally installed the art, is still in charge and that visitors continue to enjoy this One Of A Kind tribute.
---