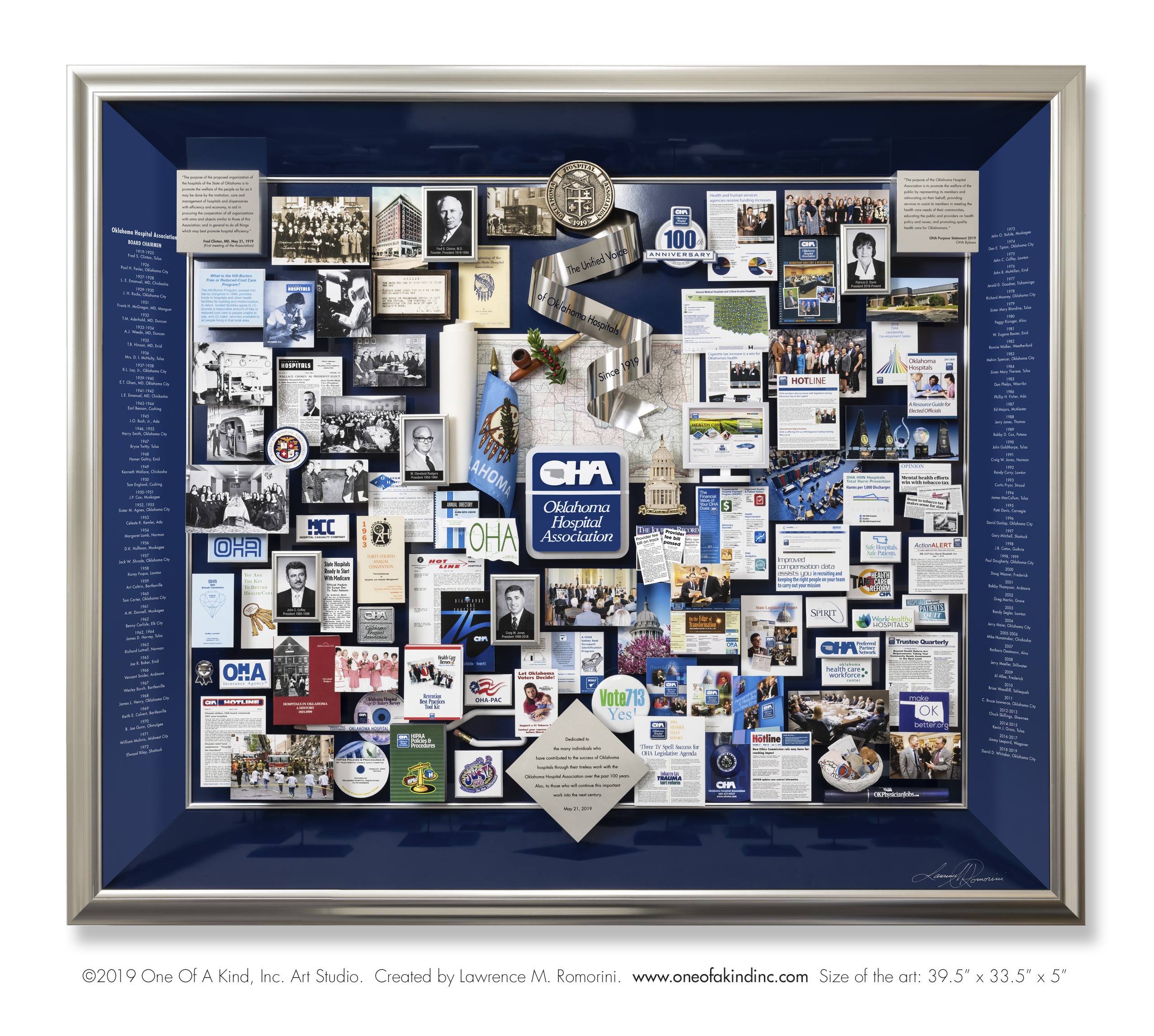 Oklahoma Hospital Association recently unveiled 3-dimensional commemorative art at the Oklahoma History Center in Oklahoma City, OK, to highlight their centennial celebration.

OHA's 100th anniversary art, which measures 39.5" x 33.5" x 5", was created in collaboration with their 100th Anniversary Planning Committee. An engraved plaque dedicates the centennial retrospective to "the many individuals who have contributed to the success of Oklahoma hospitals through their tireless work since 1919." Names of Board Chairmen throughout the years are featured on the sides of the art. Framed photos of the five Presidents of the Association since 1919 are included chronologically.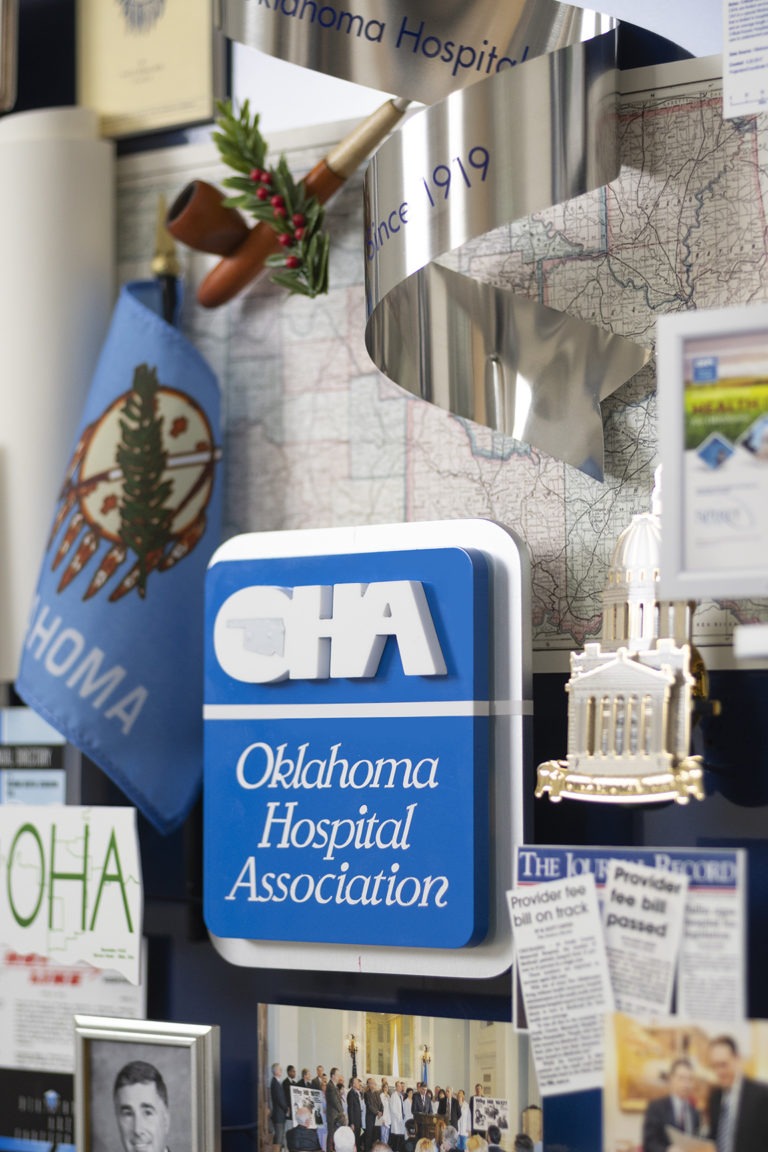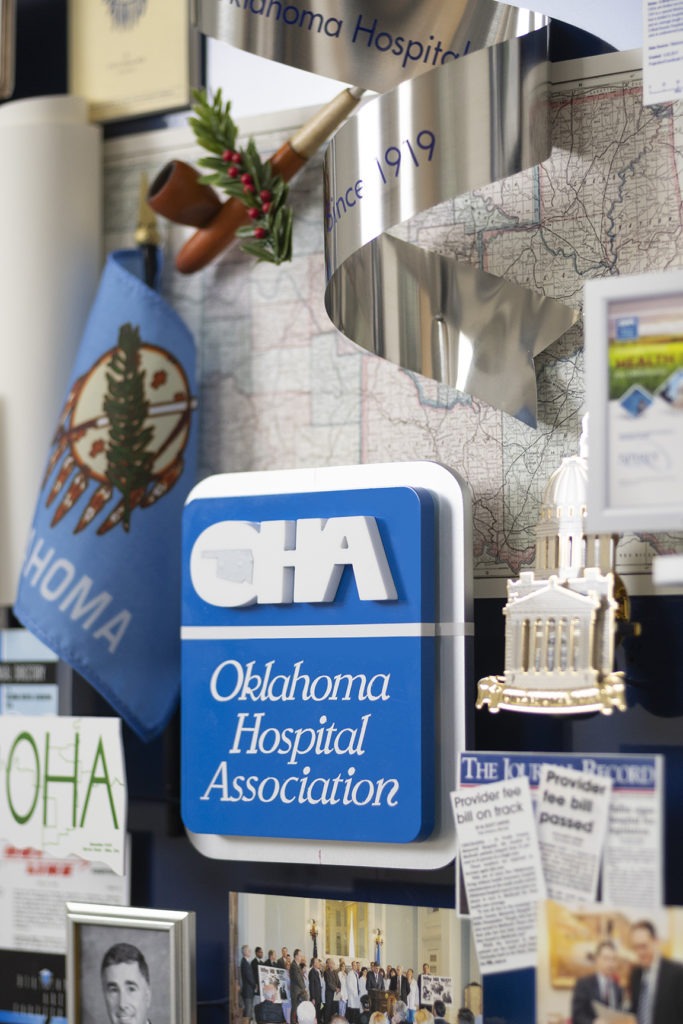 The centerpiece of the art is the OHA logo, created of raised Plexiglas, with an early 1900s map of Oklahoma, and Oklahoma state flag, 3D peace pipe and holly, and a beautiful metal ribbon printed with the OHA tagline: "The Unified Voice of Oklahoma Hospitals Since 1919."  Cornerstones at the top left and right highlight the first and current Purpose Statements for the Association.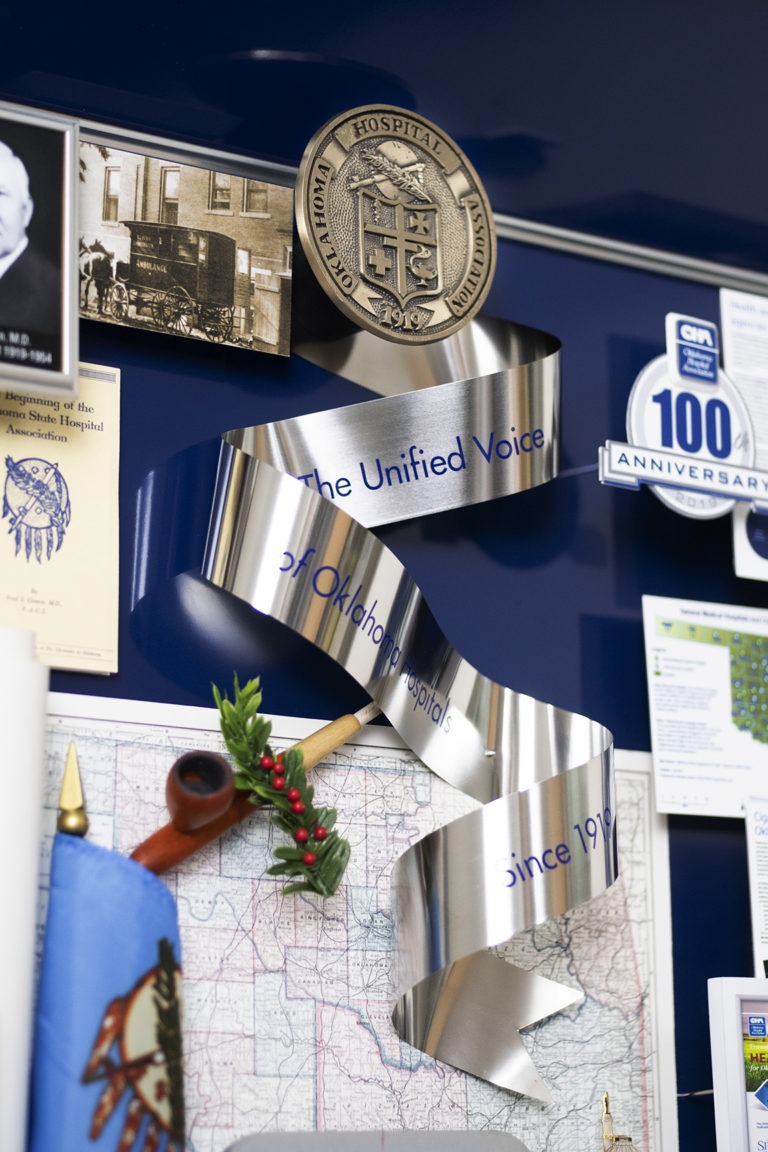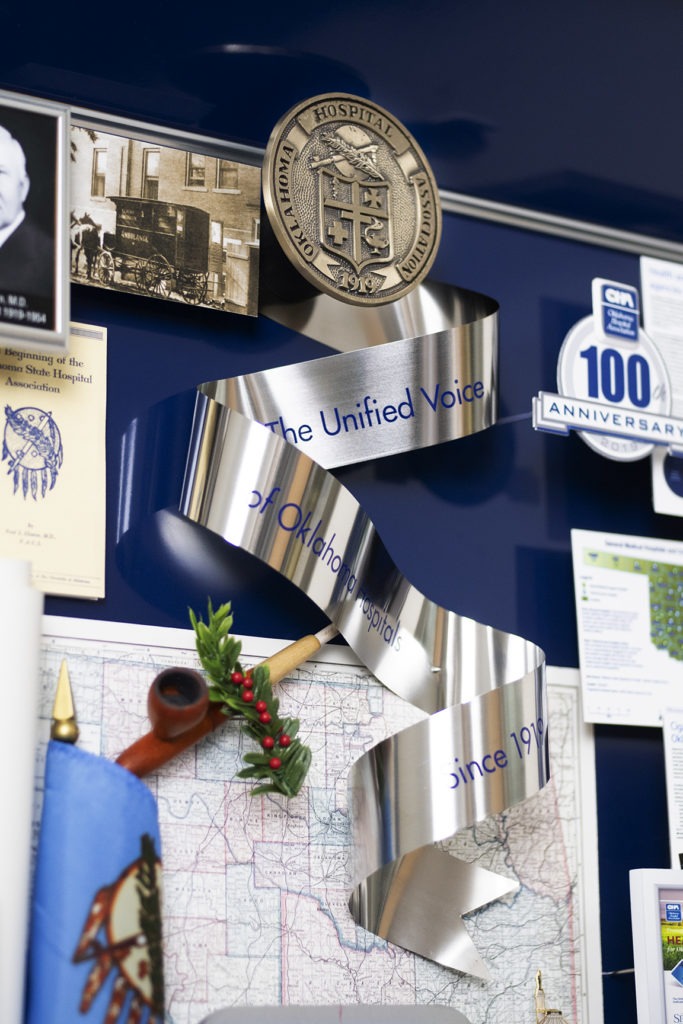 Guests at the event received a commemorative brochure with a color photo of the art and a descriptive key, identifying the significance of each item. Our client says "It was truly a BIG hit."
OHA's 100th anniversary art will be permanently displayed in their headquarters in Oklahoma City. We congratulate OHA on their centennial!