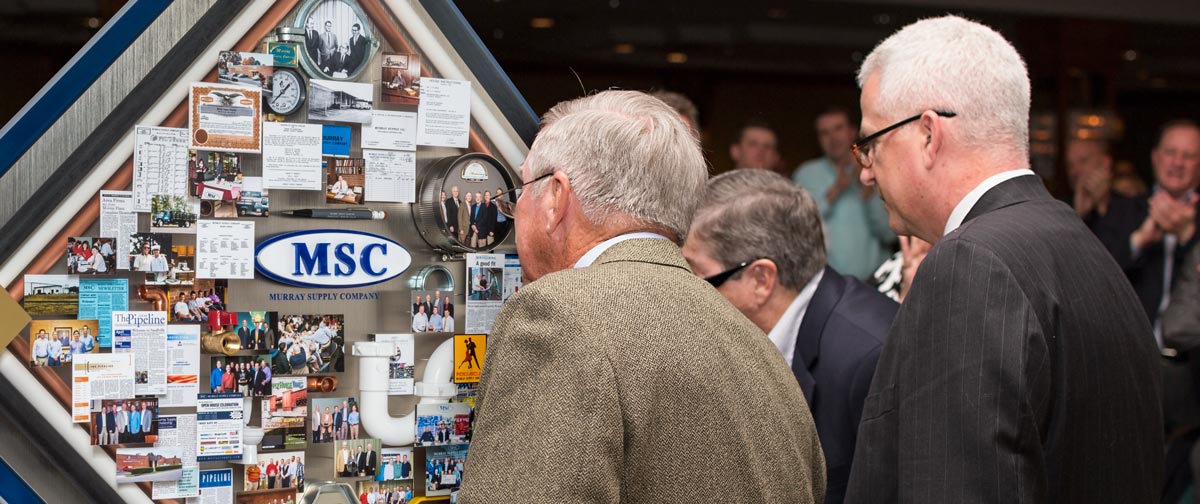 Murray Supply Company memorialized their 50th anniversary by presenting the latest 3-dimensional retrospective artwork from One Of A Kind Art Studio to the Murray family leadership. This commemorative collage will serve as an unforgettable legacy of Murray Supply Company's history, people, accomplishments and commitment to associates, customers, vendors, industry and the environment.
A 3-dimensional logo, constructed of laser-cut acrylic, creates a dramatic centerpiece for the art. The story of Murray Supply flows counterclockwise from the top, featuring photos, news articles and actual 3-D memorabilia. The 3-D items include a working shut off valve, PVC drain pipes, a miniature delivery truck, and a pressure gauge.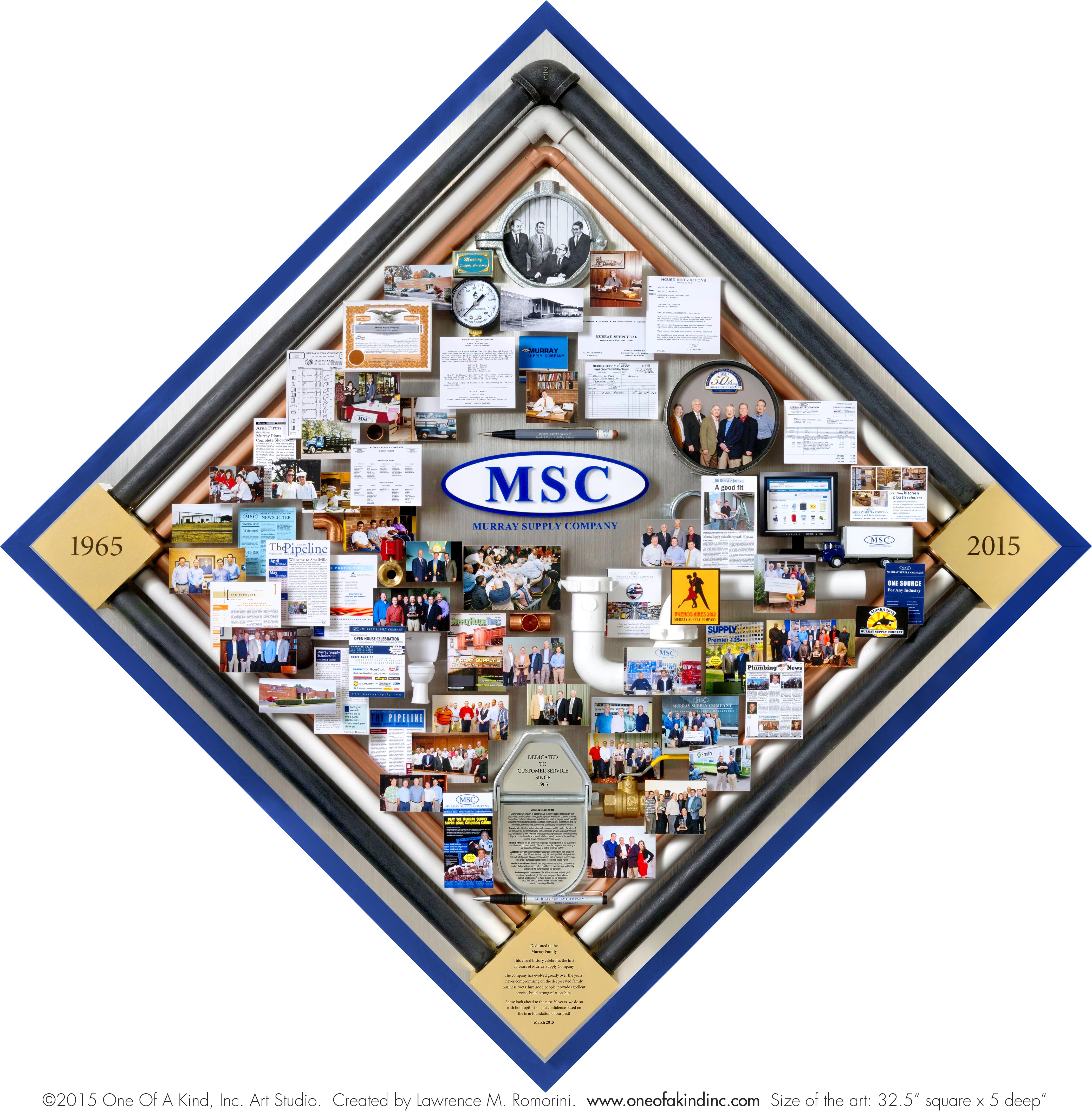 The art is framed by 3 types of pipes – copper, PVC and steel, and raised brass blocks in three corners. The left and right blocks show the years "1965" and "2015", and the bottom center block contains the dedication. Above the dedication is an actual pipe suspender that frames the Mission Statement of Murray Supply.
At the top, a photo of the founders is placed inside a vintage pipe fitting, echoing a photograph of the current leadership, along with a 50th anniversary pin, inside of a modern fitting at the conclusion of the story.
The dedication plaque reads:
Dedicated to the Murray Family, this visual history celebrates the first 50 years of Murray Supply Company.
The company has evolved greatly over the years, never compromising on the deep-seated family business roots: hire good people, provide excellent service, build strong relationships.
As we look ahead to the next 50 years, we do so with both optimism and confidence based on the firm foundation of our past!
March 2015
---