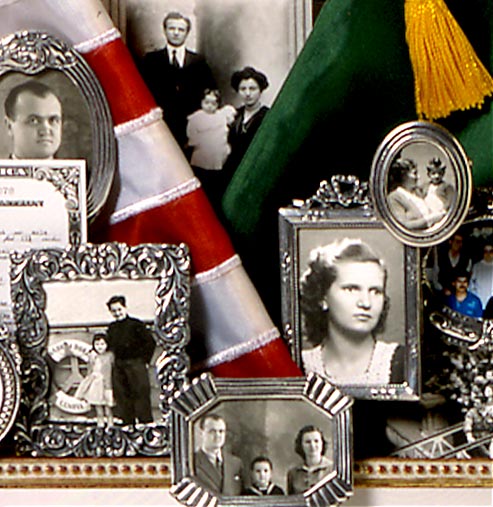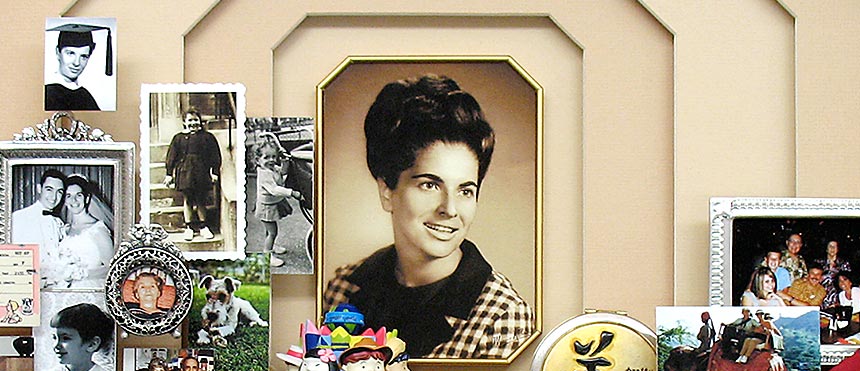 On Mother's Day, we salute the amazing mothers and grandmothers who have profoundly shaped countless lives and the success of countless companies. Today we recall especially those mothers we've had the chance to celebrate in One Of A Kind art. Our personalized, custom-made 3-dimensional commemorative art is the perfect way to honor an outstanding mother, share her story, and create a piece that will become a lasting family legacy.
This very personal piece shares the story of a mother and father with two small children emigrating from Castano Primo, Italy to the United States. This courageous decision to make the journey opened up life-changing opportunities for which artist Lawrence Romorini is ever grateful. He also remembers with great appreciation the grandmother who cared for and encouraged him as a little boy before he set sail on the Andrea Doria for New York City.
---

Another Italian mother, Mary Fiore, helped found L. S. Fiore General Contractor with husband Leonard. She was a daily mainstay in the office while rearing the next generation of Fiore children to take over the family business. There were tears all around when the Fiore 50th anniversary art was unveiled as a surprise at the 50th anniversary celebration. Mary was beloved, as was her husband, and the art remains a legacy and tribute to these enterprising founders in the company's lobby.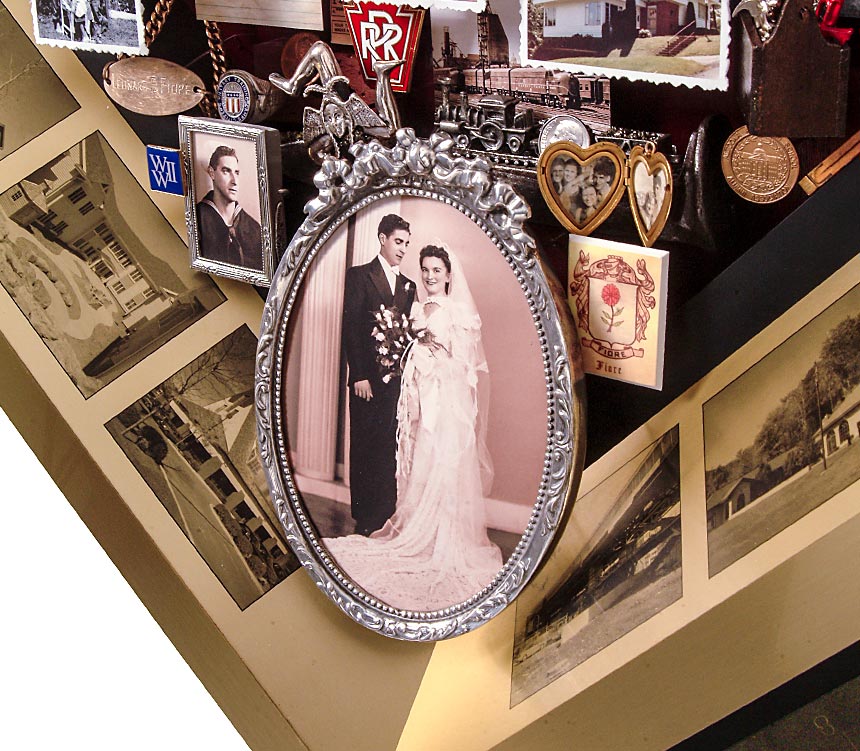 Click here to see the full artwork.

---

Since my maiden name is "Sheets", I was especially interested to learn that Alice Sheets Marriott was J. Willard Marriott's essential partner in both life and business. She had a hands-on role in helping the Marriott company grow—in addition to being a loving, inspiring mother to Bill Marriott, Jr., she was this Fortune 100 company's dynamic second generation leader. Alice Sheets Marriott is featured in Marriott's One Of A Kind anniversary art, commemorating Marriott's history and now a lasting legacy.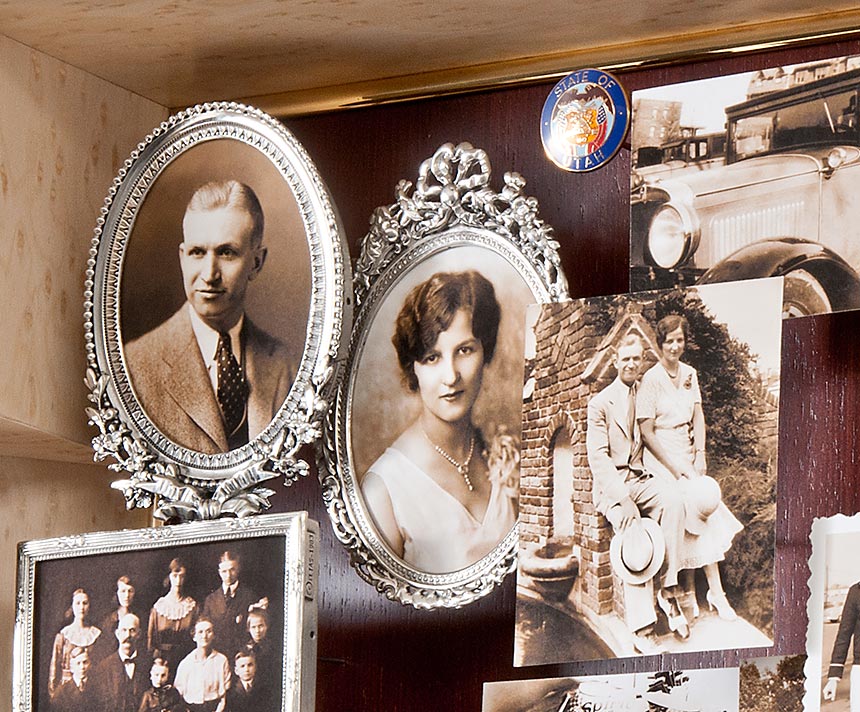 Click here to see the full artwork.
---

This leads to my Sheets family and a Mother's Day salute to my beautiful mother and dear grandmother, who helped create such a loving home, instilling it with a unique blend of Scottish and Midwestern values. The collage Lawrence created to commemorate my family story brings back fond memories every day.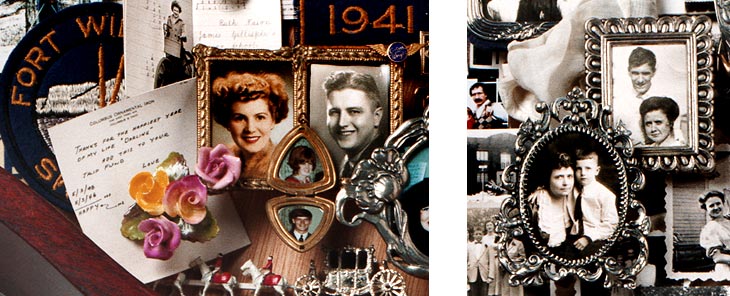 ---

A past client, Mindi Brenner, presented us with a challenging, heartfelt commission to create a collage in remembrance of her mother Carol Gordon. The art commemorates the story of her life upon her passing. A miniature tennis racket, whisk, golf club, treble clef, jeweled pen, and favorite quotes reflect her interests and colorful personality.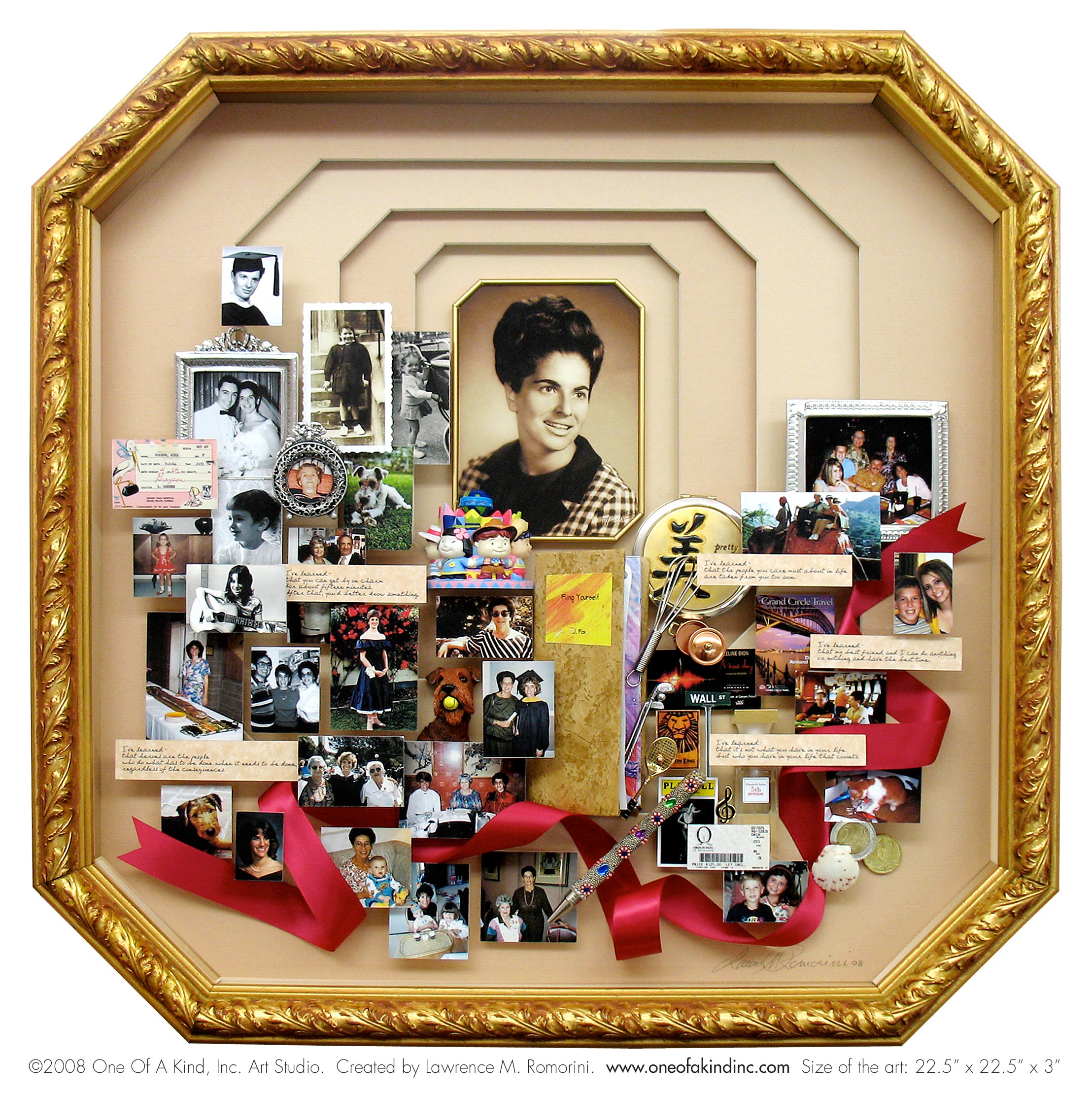 Subsequently, Mindi commissioned art to honor her father Howard. She wrote about the project previously:
"So much care went into these creations. It was a painful time for me – the passing of my parents. However, both Lawrence and Donna were extremely caring and passionate, while simultaneously guiding me through the process of remembering my parents. After sharing stories, tears and laughs, I felt at ease sharing memories, photos and keepsakes with them. It was truly a collaborative process.

"And they got it! Lawrence and Donna captured the true essence of my mother and father. I was at a loss of words when I saw the final artwork. I laughed through the tears as I viewed the pieces,"
If you wish to read her original blog, click here.
---

Jessie Swendiman's collage commemorates a loving, inspiring story. Read Granddaughter Shelley's recollections here.

---

After collaborating with LPGA on art for Annika Sorenstam, their Senior Vice President commissioned art for her 90-year old mother, Dona Vita. An entrepreneur in a Costa Rican processing plant business, Dona Vita loved nature, flowers, bright colors, and her children! These are all reflected in this beautiful commemorative art.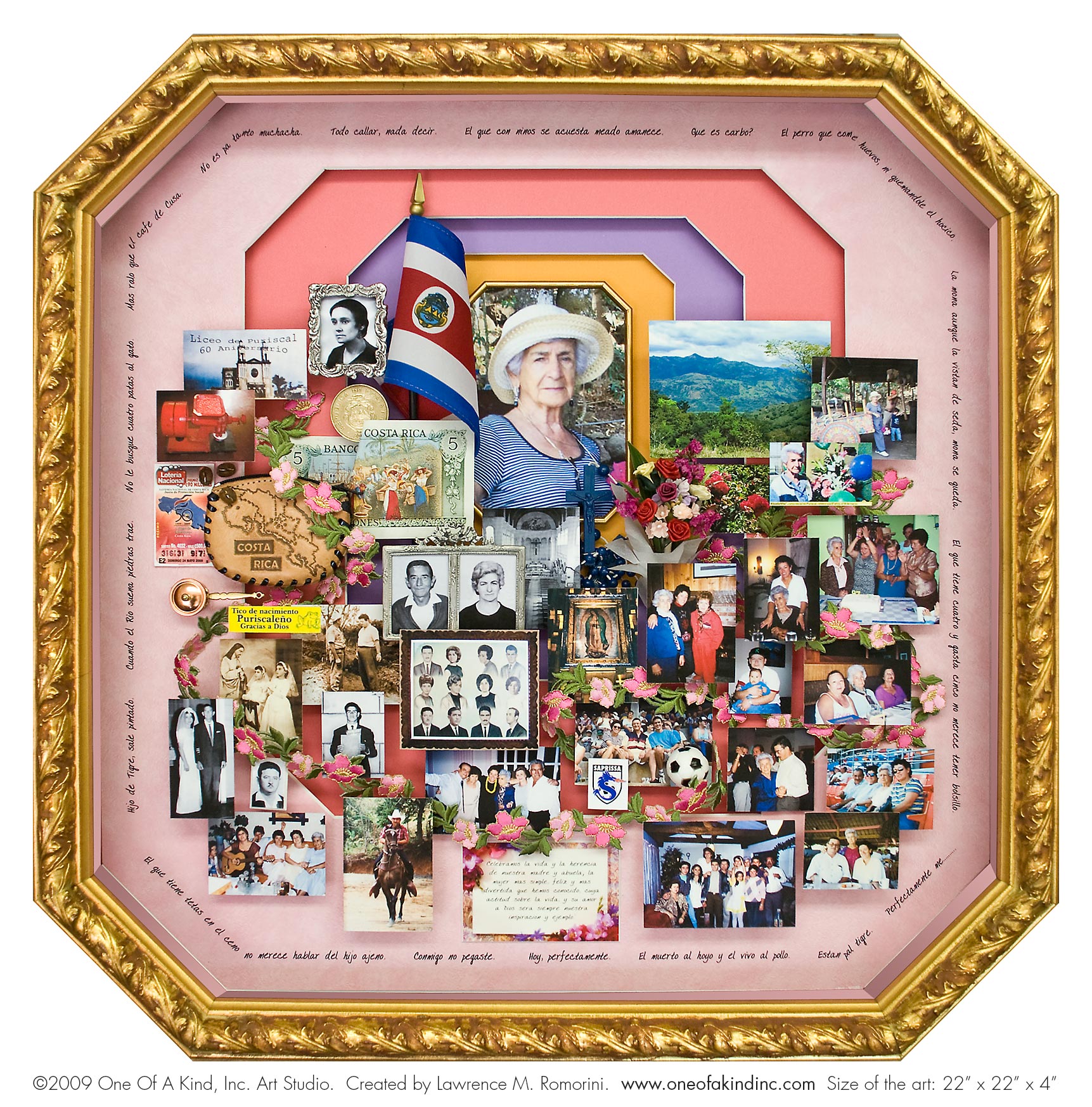 Interested in honoring your own mother with One Of A Kind art? To learn more about creating the Gift of a Lifetime to present to your mother or grandmother, contact Studio Director Donna Rome: 301.495.3361 x 102 or [email protected].