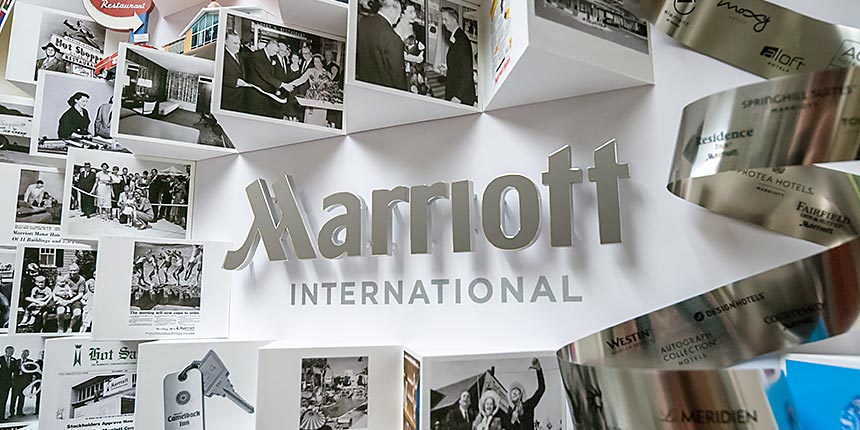 Lawrence and I were delighted when Marriott returned to One Of A Kind for an exciting new challenge. After creating Marriott's 85th anniversary in retrospective art, how could we celebrate their 90th anniversary theme, "90 Never Looked So Good" in a new contemporary piece, showing Marriott on the move?
Marriott's Awards of Excellence celebration last Tuesday at the Bethesda North Marriott provided a perfect opportunity to unveil the art as a surprise tribute for Mr. Bill Marriott and the Marriott family. Guests at the event previewed the collage before Marriott held a second unveiling yesterday for associates to launch Associate Appreciation Week in their headquarters.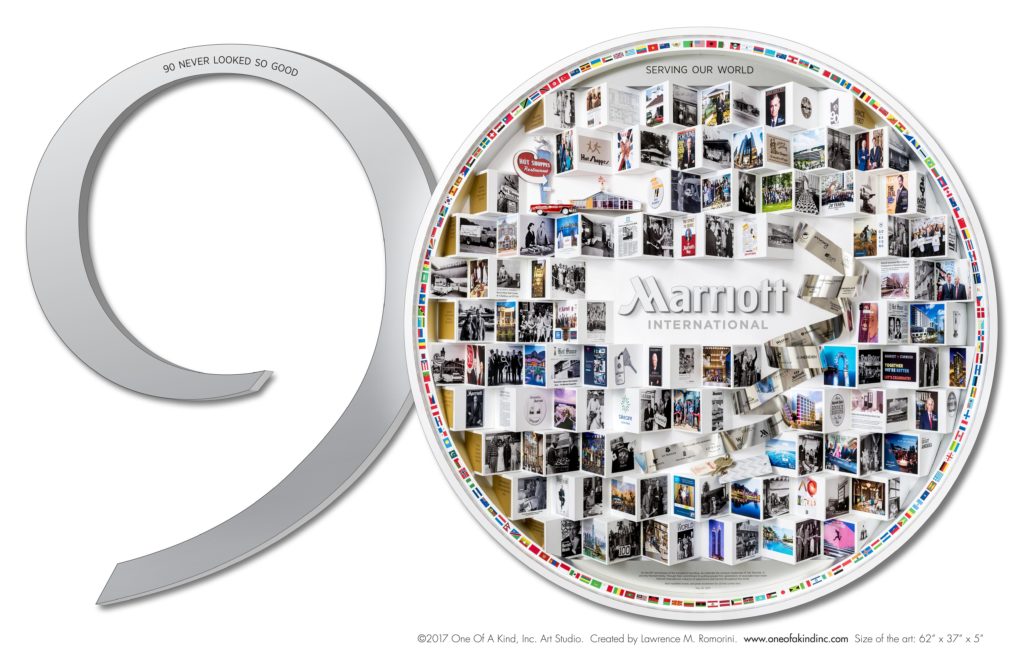 The dynamic circular structure of white and silver offers three different vantage points to view the 90-year anniversary art. From the right, looking back, highlights from the start-up in 1927 and early Marriott history are in sepia and black and white.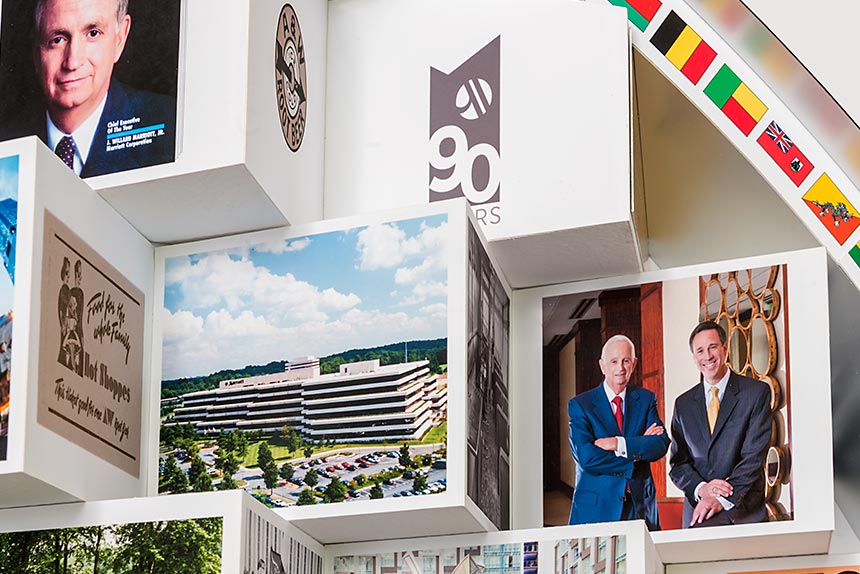 From the left, looking forward, brilliant color images commemorate the amazing growth and success from the 1980's on under Mr. Marriott, Jr.'s visionary leadership as CEO and now Arne Sorenson's. Looking straight on, there's a fascinating juxtaposition of old and new within the art.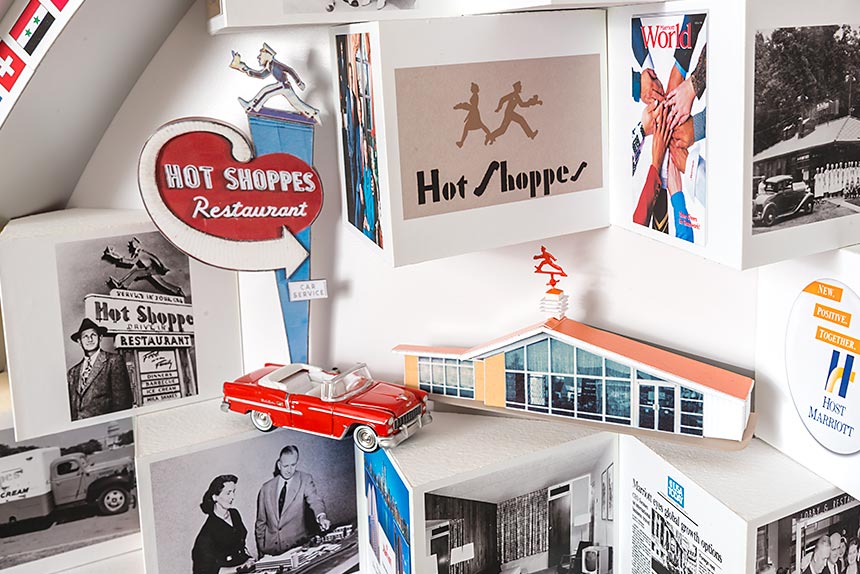 A miniature 3D Hot Shoppe vignette accentuates the 1950's era. An evolution from vintage metal hotel key to hotel key card to newest Marriott app shows how changes can occur, while "Serving the World" underscores what remains constant.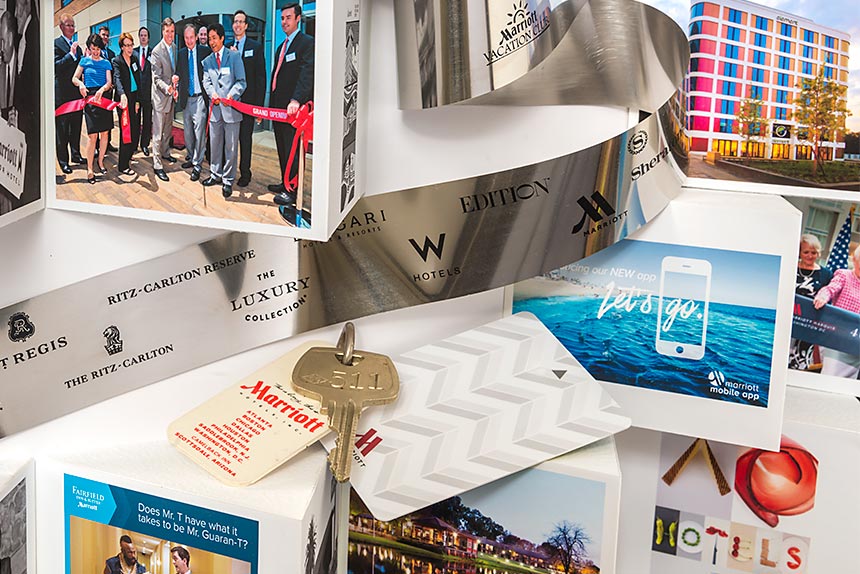 You'll note how the "9" and circular art form a "90." A nice touch is the removable "9" that Lawrence designed, taking the art through the 90's to the ultimate centennial milestone in 2027!
The plaque dedication reads:
On the 90th anniversary of the company's founding, we celebrate the visionary leadership of J.W. Marriott, Jr. and the Marriott family. Through their commitment to putting people first, generations of associates have made Marriott International a beacon of opportunity and success throughout the world.

With heartfelt thanks and great excitement for all that comes next.

May 20, 2017
---