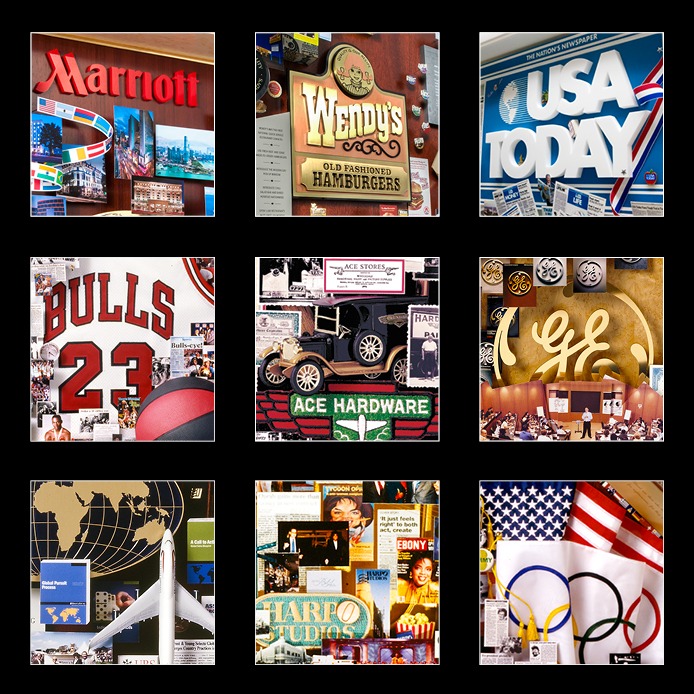 With a New Year and 2020 vision, milestone events in coming months become priorities. But what about a big anniversary in 2021 and 2022? Or that longtime CEO who may announce a retirement at any time?
Start considering now for an extraordinary, meaningful way to celebrate a company anniversary or honor a longtime leader. You can enjoy the process, conduct the appropriate research and have peace of mind that the project stays on schedule.
One Of A Kind loves to say "Yes!" and hates to say "No." So when a call comes in asking for One Of A Kind 3-dimensional commemorative art to present in a month, or 3 months, we can only reply, "Is there any later time when the art can be presented?"
Why? Because our process to create One Of A Kind 3-dimensional commemorative art is methodical, with many steps to ensure the outcome is an amazing success. Collaborating with the founders of One Of A Kind, you'll:
– Brainstorm the possibilities for the art and build consensus with all stakeholders
– Work with us in identifying photos, publications and 3D items for the message you wish to communicate
– Send out a "Call for Memorabilia" to tell the most compelling, complete story possible
– Review proposed content and share with others for approval
– See images of an actual-size 3D mock-up for review and approval
Consider how your One Of A Kind art can be reproduced. These include:
– Posters
– Invitations
– Commemorative video
Want to see the process in action? Watch our About the Process video.
Another bonus of planning ahead: You can spread the budget over several fiscal years.
Start today! Visit our website at www.oneofakindinc.com and view these links for additional ideas in planning an anniversary for a hospital, an association or a company.
To learn more, call Donna Rome at 301.495.3361 x 102. Or email me at donna@oneofakindinc.com
Plan Ahead—and Enjoy 2020, 2021 and beyond!
---