It's January! That might be a synonym for nostalgia, resolutions, and fresh starts. It's also the month of Janus, who famously looks forward and backward. In true Janus style, we're reflecting on 2018 with in One Of A Kind fashion. Some of our memories include:
March Madness is just around the corner…who are you cheering for?! During last year's March Madness, Autonomy 5 Commissioners presented a One Of A Kind piece of art to legendary Nike Founder Phil Knight on his 80th birthday.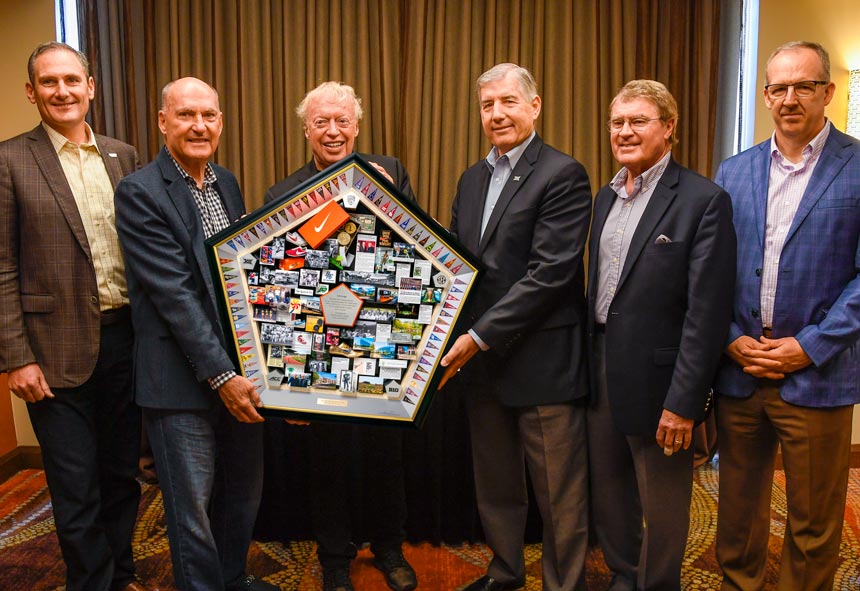 Not only are Phil Knight and Nike's story One Of A Kind but also Knight' unwavering support of college athletics. Talk about big shoes to fill!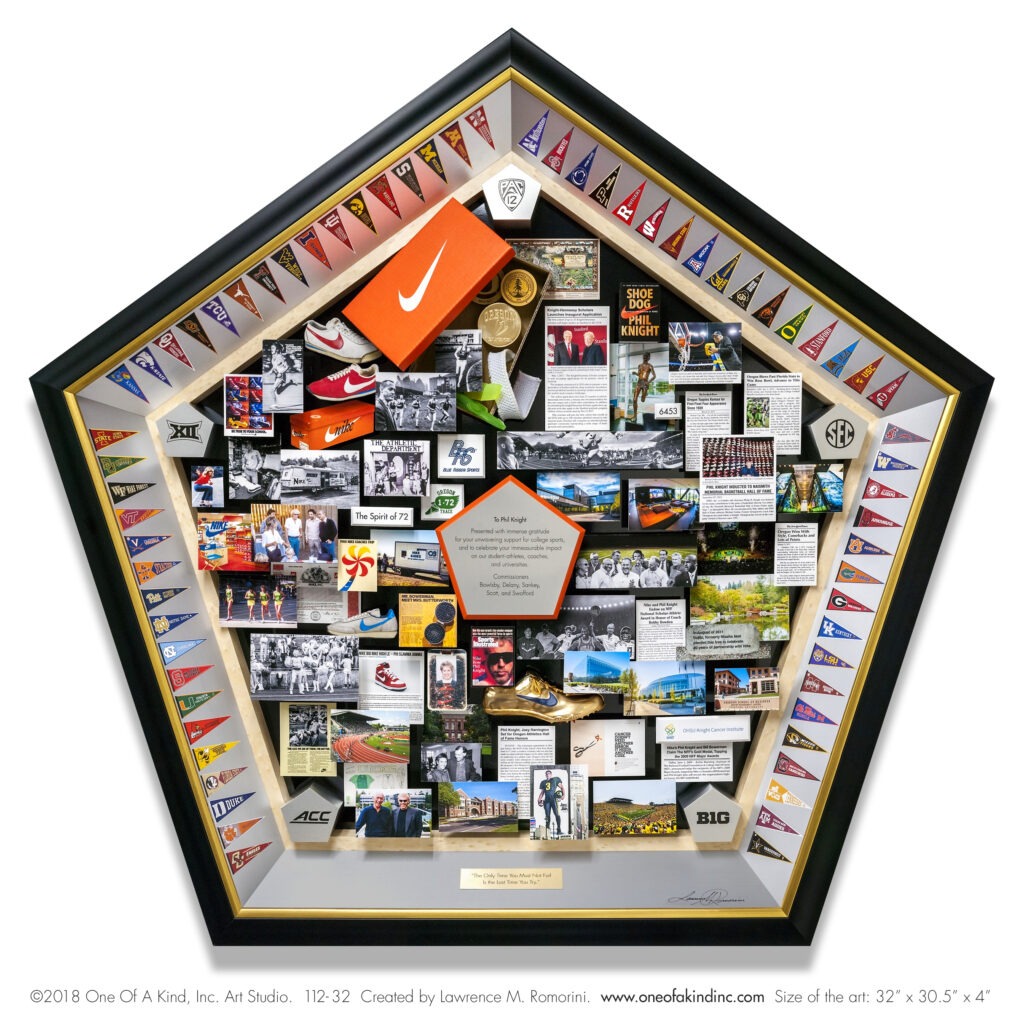 2019 already promises to be another One Of A Kind year and we can't wait to bring the art of storytelling to your history, leaders and accomplishments. Follow us on Instagram @oneofakindartstudio. Please be in touch and watch this space for updates!
Wishing a happy, healthy 2019 to all.
---