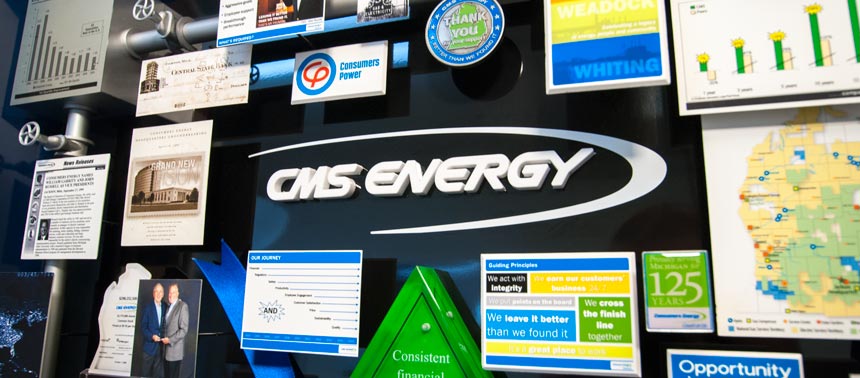 CMS Energy, whose subsidiary Consumers Energy is Michigan's largest electric and natural gas utility, just presented One Of A Kind 3-dimensional art to retiring CEO John Russell. Mr. Russell has been with Consumers Energy and CMS for over 30 years, generating an impressive turnaround with his breakthrough leadership. During his tenure, the company's market capitalization rose of $10 billion, up from $3.4 billion. One Of A Kind was inspired by the enthusiasm and attention to detail of Mr. Russell's team to create dynamic artwork as a surprise tribute to commemorate his achievements, values and favorite memories.
The structure of Russell's retrospective art has a black lacquer base, accented by Michigan blue, slanted inner sides and a custom built, gold and black frame. A miniature pipeline, complete with tiny valves, forms a border and connects the four cornerstones of the art. These cornerstones feature graphs of Employee Safety, Stock Performance, CMS Corporation Value, and EPS and Dividend Growth, photoengraved on silver metal plates.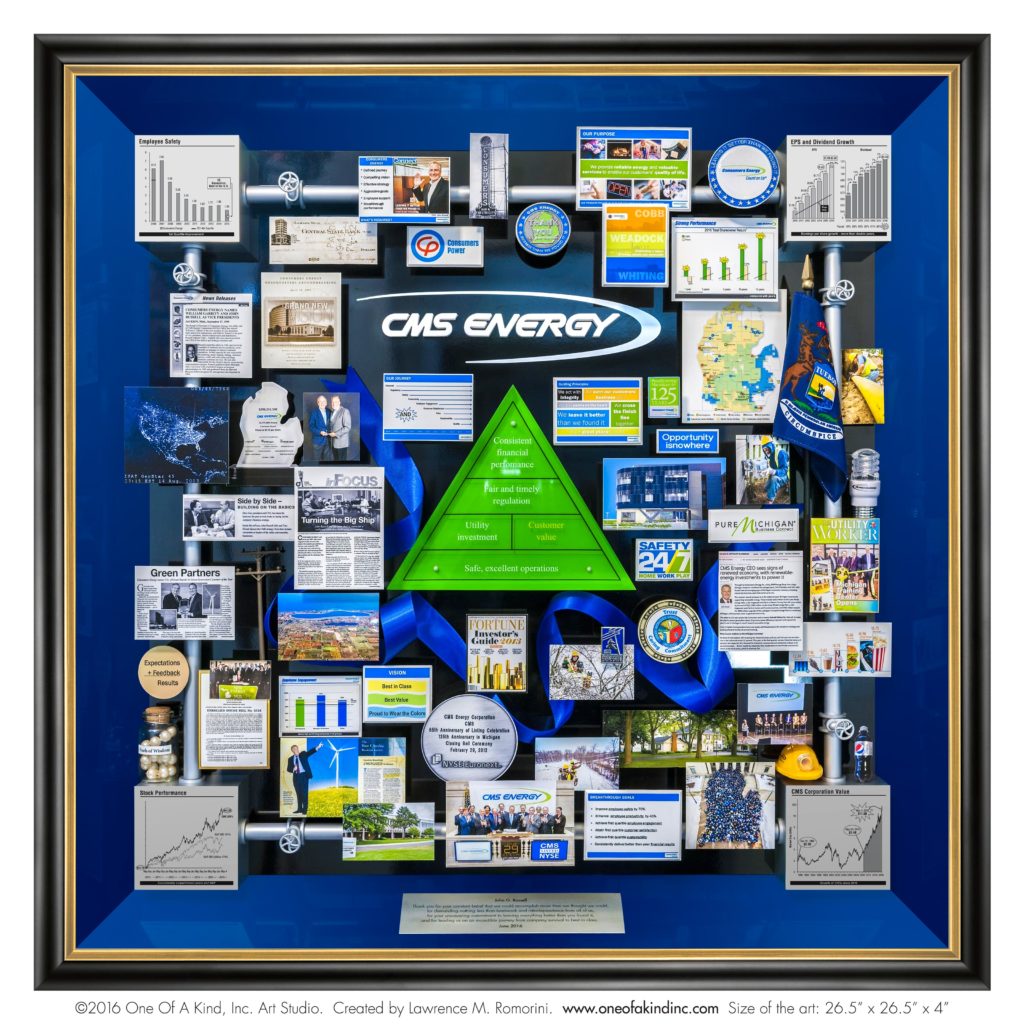 The items featured in the art flow chronologically around the centerpiece, an acrylic "Business Pyramid," topped by a 3-dimensional rendition of the CMS Energy logo.
The miniature photos, publications and memorabilia on display reflect a guiding principle of Mr. Russell, "Leave It Better Than We Found It."  3D items include an electricity pole, miniature hard hat, Michigan flag, and multiple CMS/Consumers Energy pins and medallions.
A commemorative coin from the New York Stock Exchange celebrating CMS' 65th Anniversary Listing Celebration is a special highlight. Small discoveries like a miniature Diet Pepsi bottle and a jar of "Pearls of Wisdom" give the art charm and personalize the gift as truly One Of A Kind.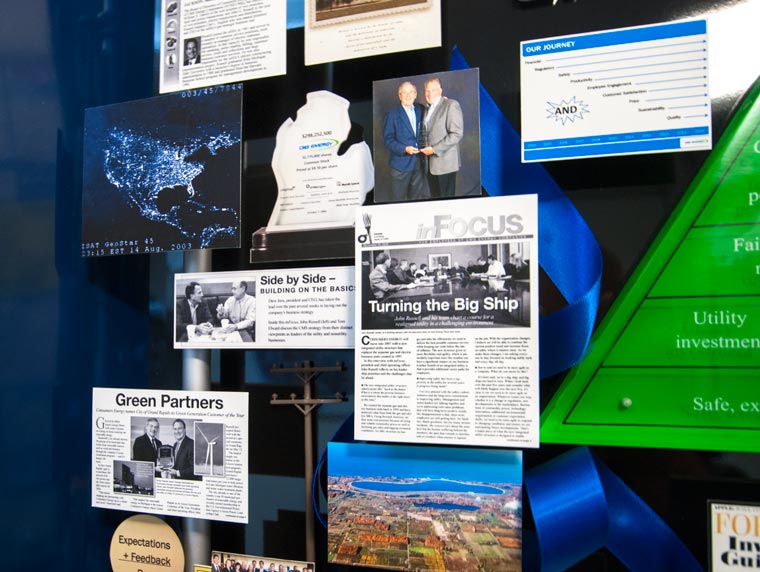 "He and his staff spent an hour looking at all the detail," wrote John Russell's assistant, who was an invaluable collaborator on the project. "It was a fun trip down 'Memory Lane.' Thank you VERY MUCH…we know he will appreciate the art even more as time goes by."
The art features a photoengraved dedication plaque in the lower border, allowing the company to express their appreciation for Russell's tenure. It reads:
John G. Russell

Thank you for your constant belief that we could accomplish more than we thought we could,
for demanding nothing less than teamwork and interdependence from all of us,
for your unwavering commitment to leaving everything better than you found it,
and for leading us on an incredible journey from company survival to best in class.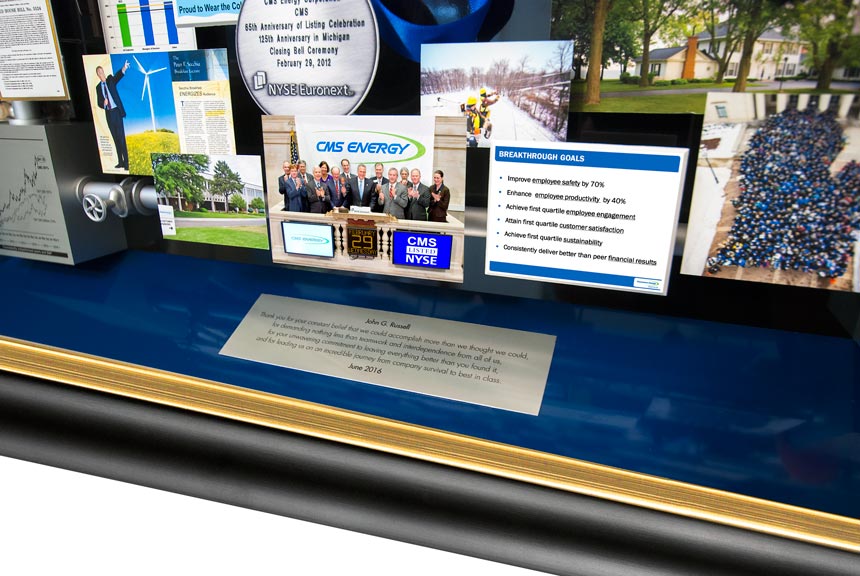 ---