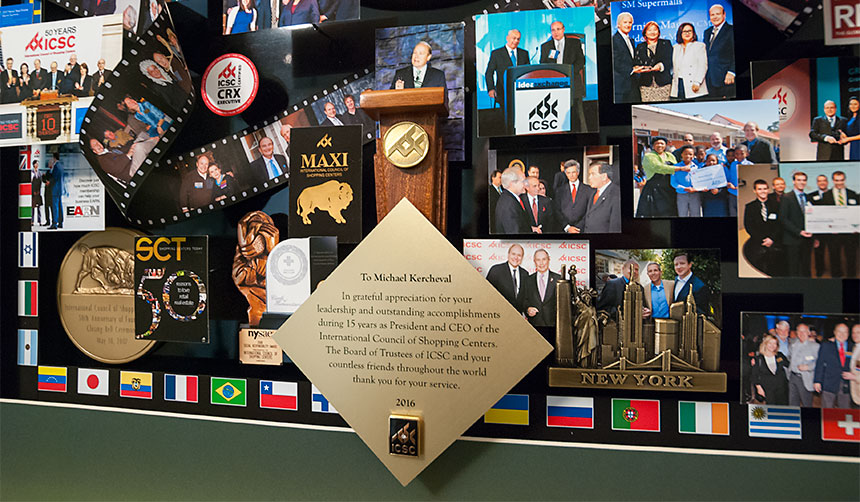 ICSC, the trade association representing the international shopping center industry, presented One Of A Kind 3-dimensional art to honor retiring CEO/President Michael Kercheval at their ICSC ReCon 2016 in Las Vegas.
We were delighted that ICSC returned to One Of A Kind again, following previous commissions for outgoing leadership. The 3-dimensional iconic ICSC logo, recreated in laser-cut acrylic shapes, is once again the centerpiece in a retrospective that celebrates Michael Kercheval's 15 years of leadership and accomplishments. A dramatic black lacquer background is accented with a green outer border, while an inner border of international flags reflects the global aspect of the organization.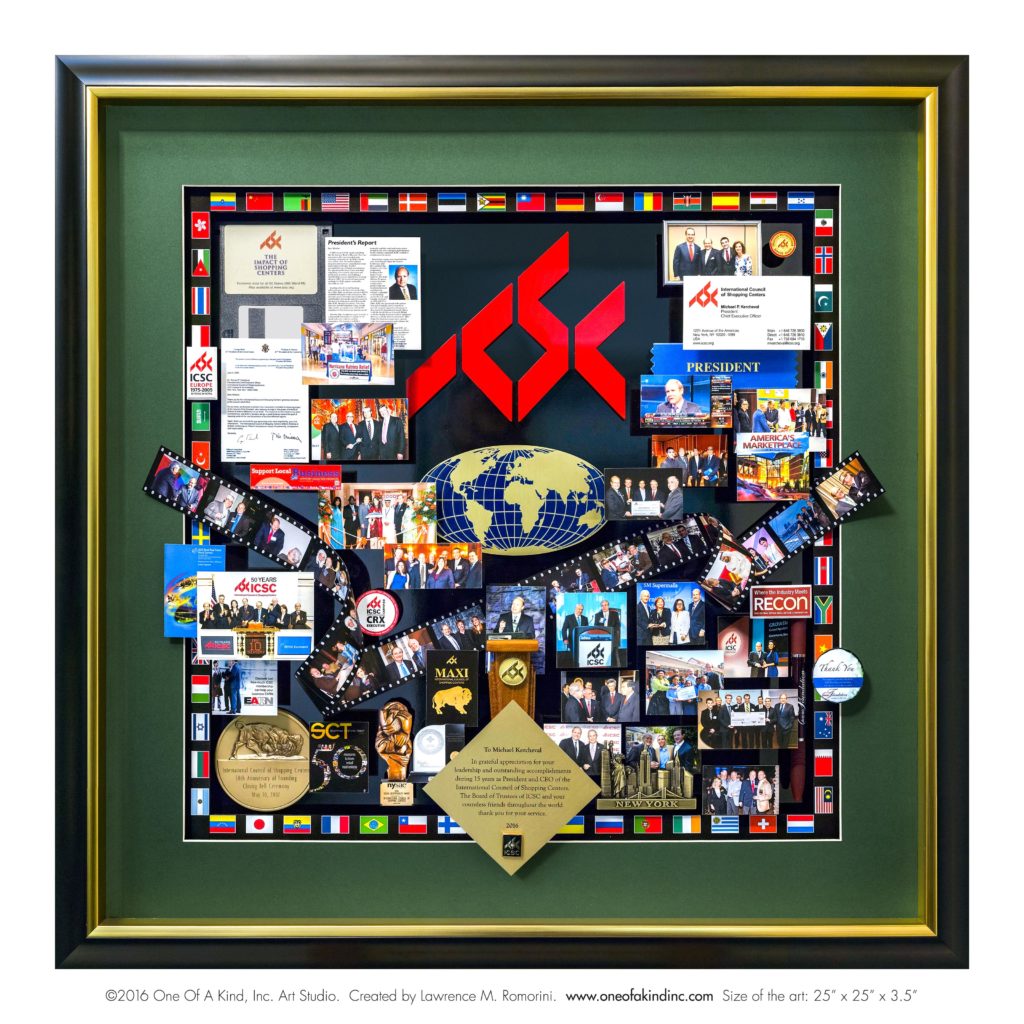 A film strip of photos flows through the center of the art, showcasing important events and people over the years and leading your eye through the story, told with miniaturized photographs, news articles, and actual 3D memorabilia. A commemorative NYSE medallion, issued on May 10, 2007 to celebrate the 50th Anniversary of ICSC's founding, is just one of the many items in the artwork that give it a rich texture and authenticity.
A diamond-shaped plaque at the bottom center of the art bears a dedication message that is photoengraved in brass. It reads:
To Michael Kercheval

In grateful appreciation for your leadership and outstanding accomplishments during 15 years as President and CEO of the International Council of Shopping Centers. The Board of Directors of ICSC and your countless friends throughout the world thank you for your service.

2016
One Of A Kind adds its best wishes to Mr. Kercheval on his career successes and for a happy retirement! We hope that his 3-dimensional career retrospective ICSC art will bring back great memories for many years to come.
---