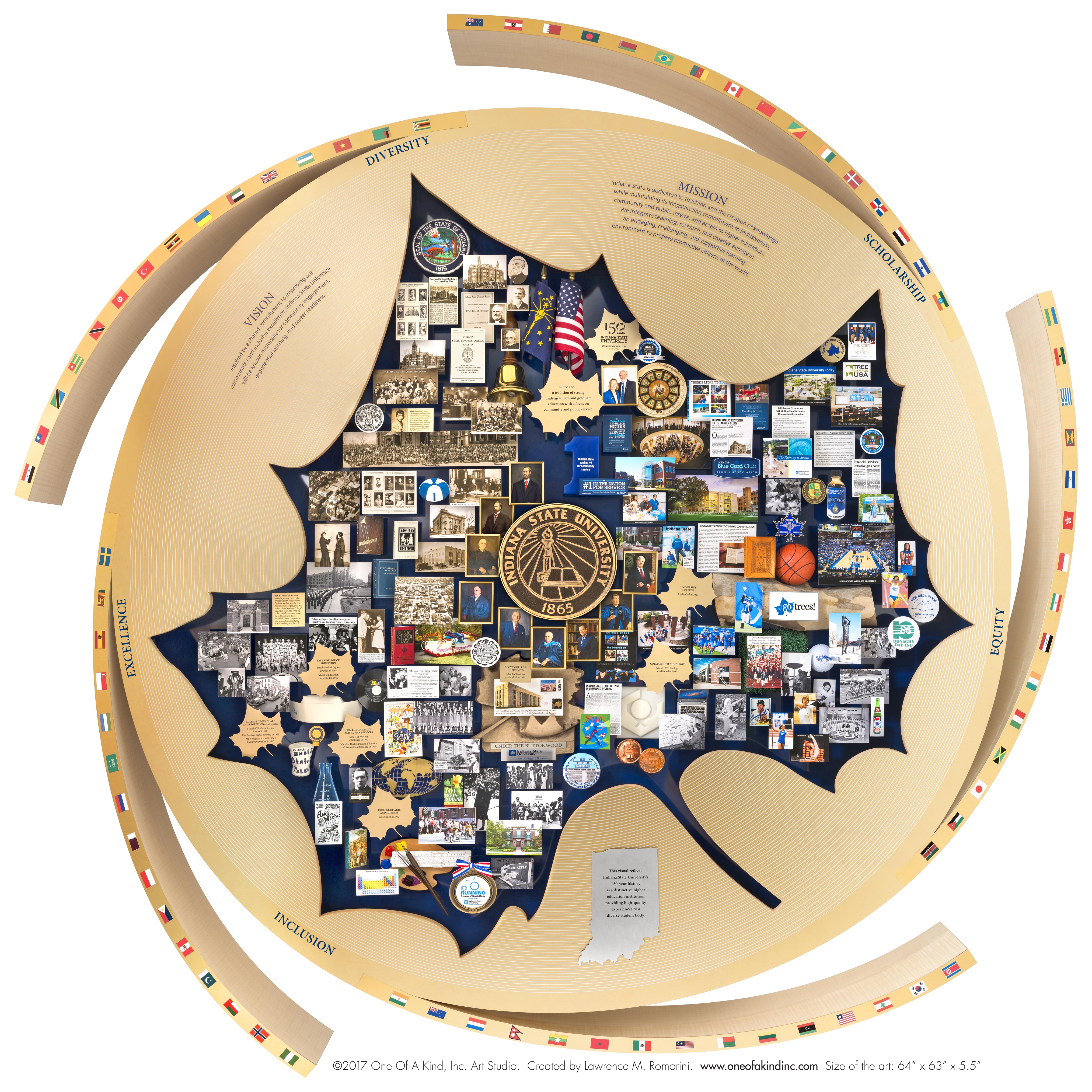 Terre Haute, IN — January 24, 2018 — Indiana State University, a four-year public university with over 80 undergraduate programs, and 75 graduate programs, unveiled One Of A Kind 3-dimensional commemorative art today to highlight Founder's Day and their 150th anniversary. Created by Lawrence M. Romorini, the artwork reflects the evolution and distinction of ISU as a dynamic teaching institution, driver in the community and longtime advocate of diversity.
The circular structure of the artwork, which is installed in the John W. Moore Welcome Center, suggests the cross section of a 150-year-old sycamore tree, on which 150 rings are inscribed. Superimposed is a sycamore-leaf shape surrounding ISU's 150-year story.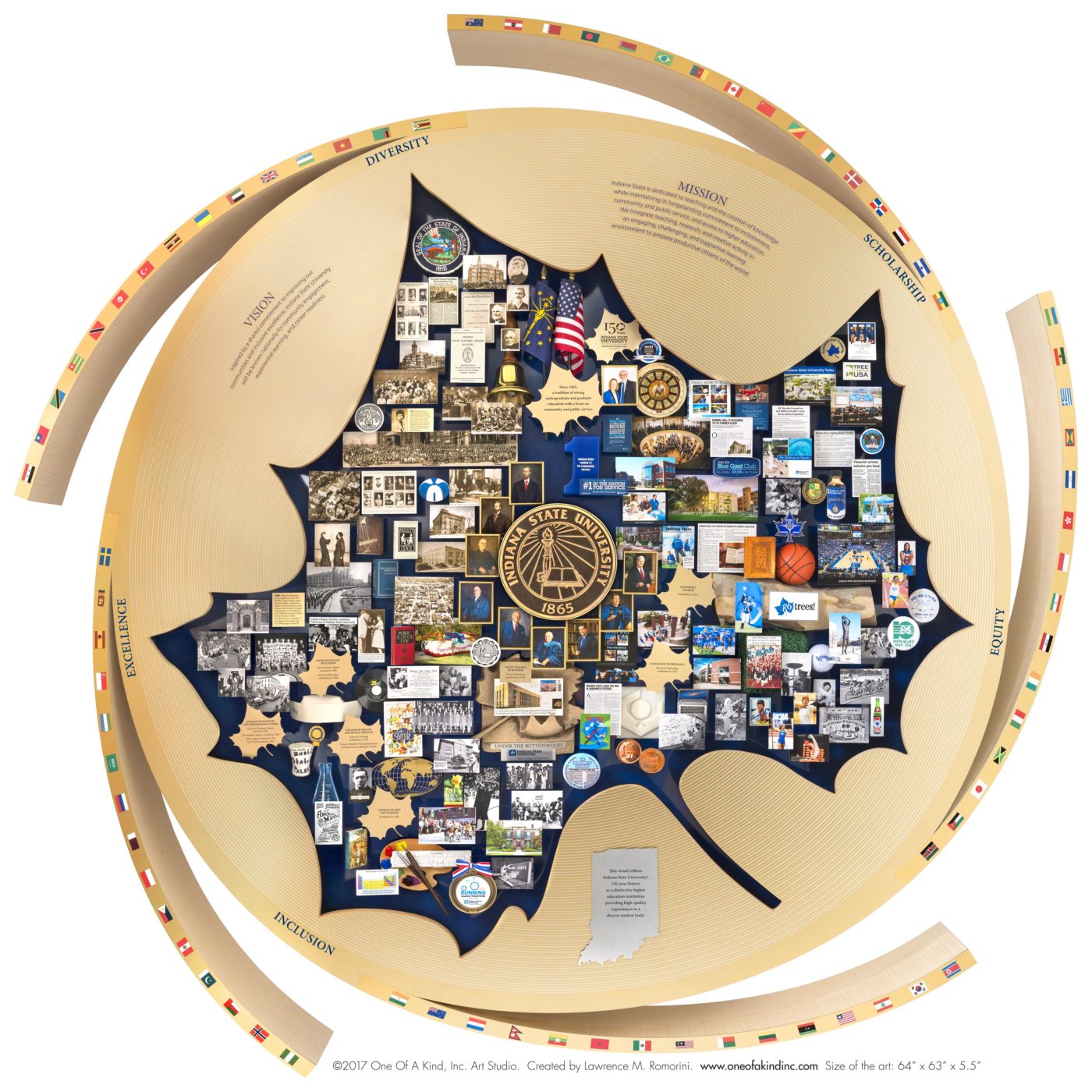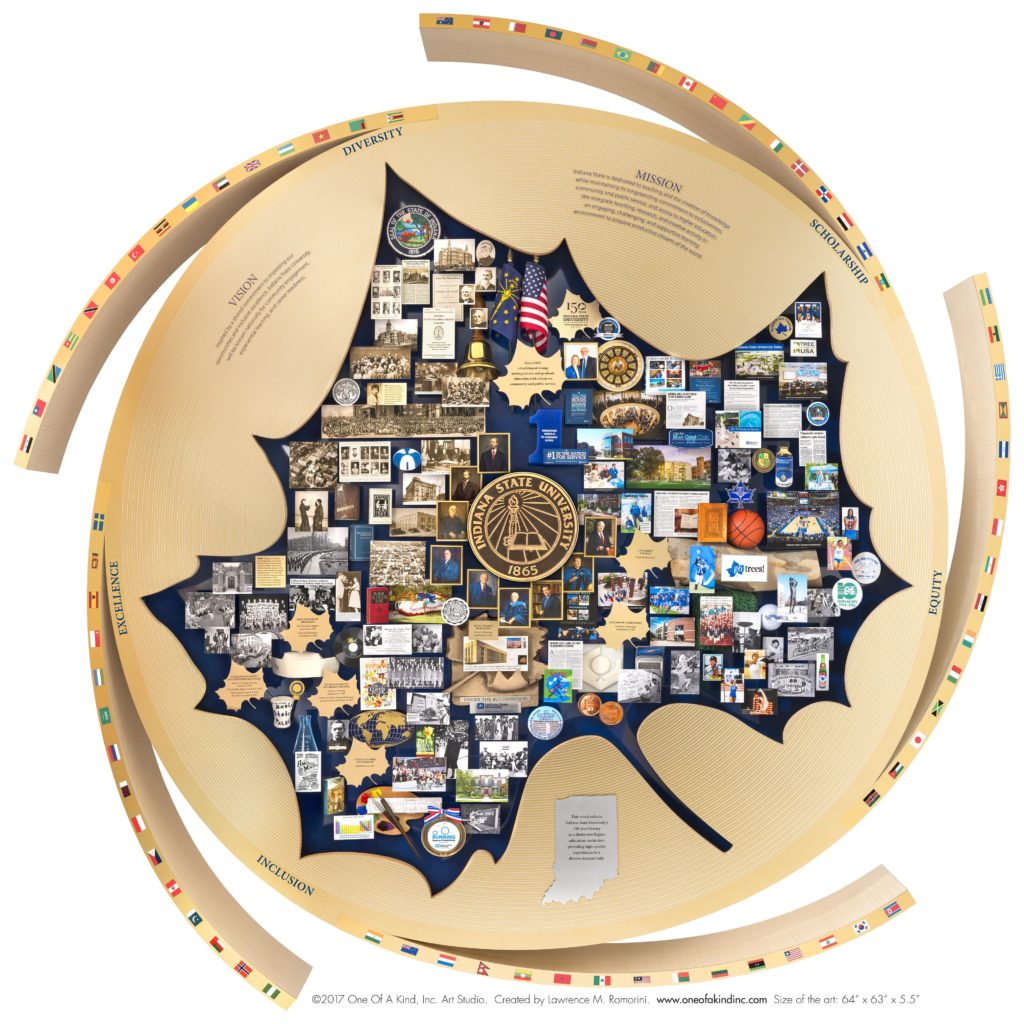 Over two years in the creation, Indiana State University's sesquicentennial art will now serve as an overview to prospective and current students of all that distinguishes ISU and a tribute honoring all those who have contributed to the institution's growth and success.
"When I visited the campus, I was especially impressed by the unique Sycamore tree as mascot and the natural beauty of the environment. This inspired the overall design of the art," said Romorini. "In such a rich history, it was also important to weave a theme of public service and inclusiveness through the 150-year story."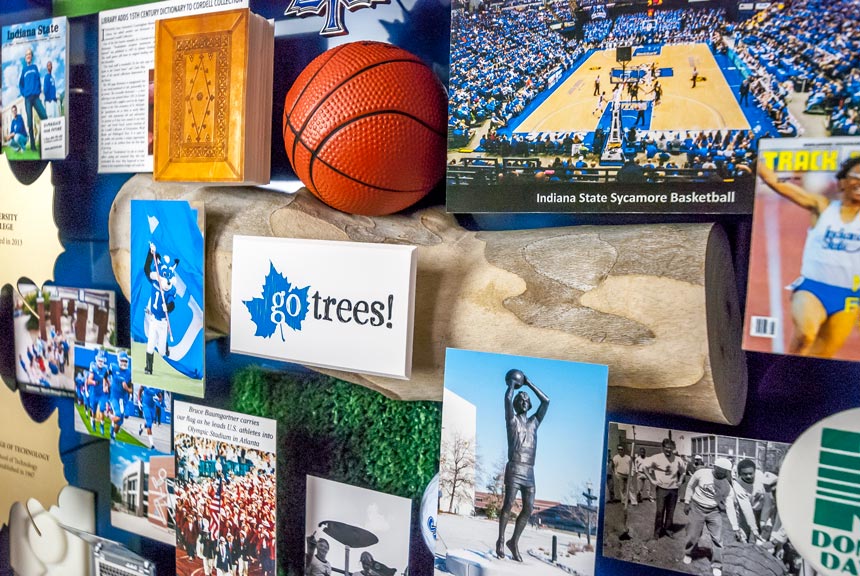 The story flows counterclockwise from the top center, with USA and Indiana flags. The Indiana State University Vision, Mission and Values are featured, circling the outer border of the art. Arching off the main structure are slices of bark with international flags representing the many countries sending students to ISU. Eight brass sycamore leaves reflect the Colleges and the years they were established.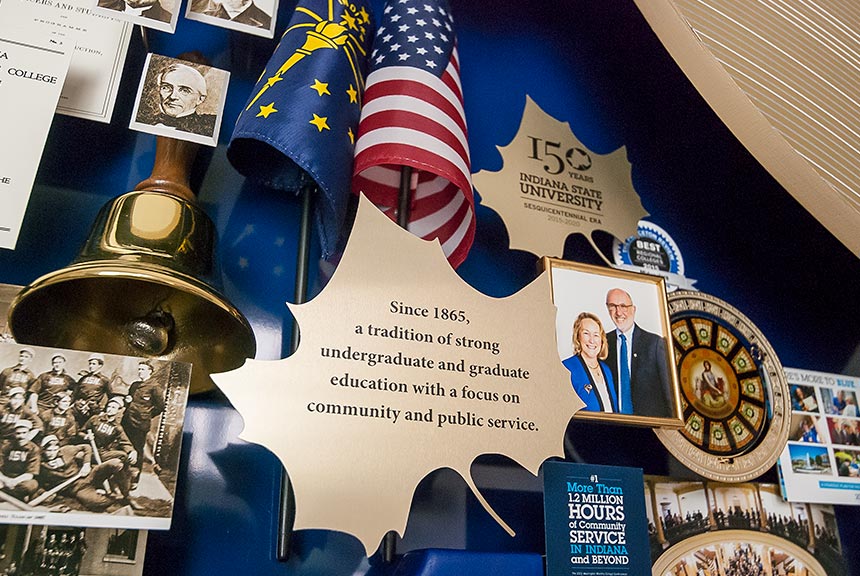 Upon delivery of the collage,  ISU's Chief of Staff and our lead collaborator emailed, "The artwork looks fantastic. I just had my first opportunity to view it. It will be a big hit!" Following the Founder's Day presentation, she confirmed that indeed it was!
An engraved metal plate in the shape of Indiana has the following dedication:
This visual reflects Indiana State University's 150-year history as a distinctive higher education institution providing high-quality experiences to a diverse student body.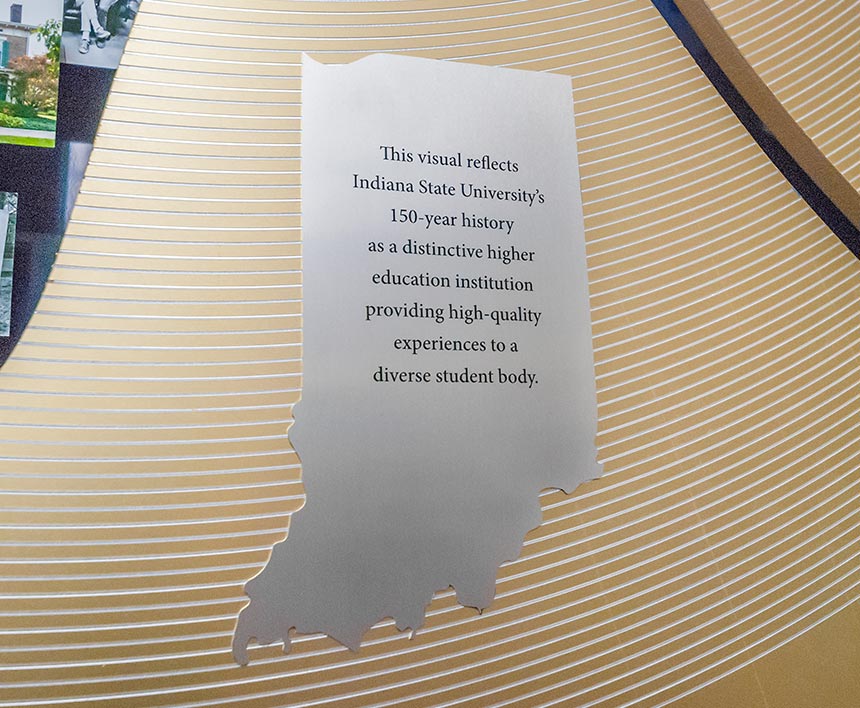 In addition to the 3-dimensional artwork an interactive website was also created to feature the individual items. Using this, Indiana State University is able to share their art, and their story, with the world.
Lawrence Romorini and his One Of A Kind Art Studio team transform everyday objects—photographs, publications, 3D items and mementos—into personalized works of art that commemorate history, leadership and accomplishments. Indiana State University joins an extraordinary group of organizations whose stories have been showcased in One Of A Kind Artwork over the past 33 years. They include Johns Hopkins, Marriott, USA Today, Rensselaer Polytechnic University, Michael Jordan, Ernst & Young, Oprah Winfrey, among others featured on www.oneofakindinc.com