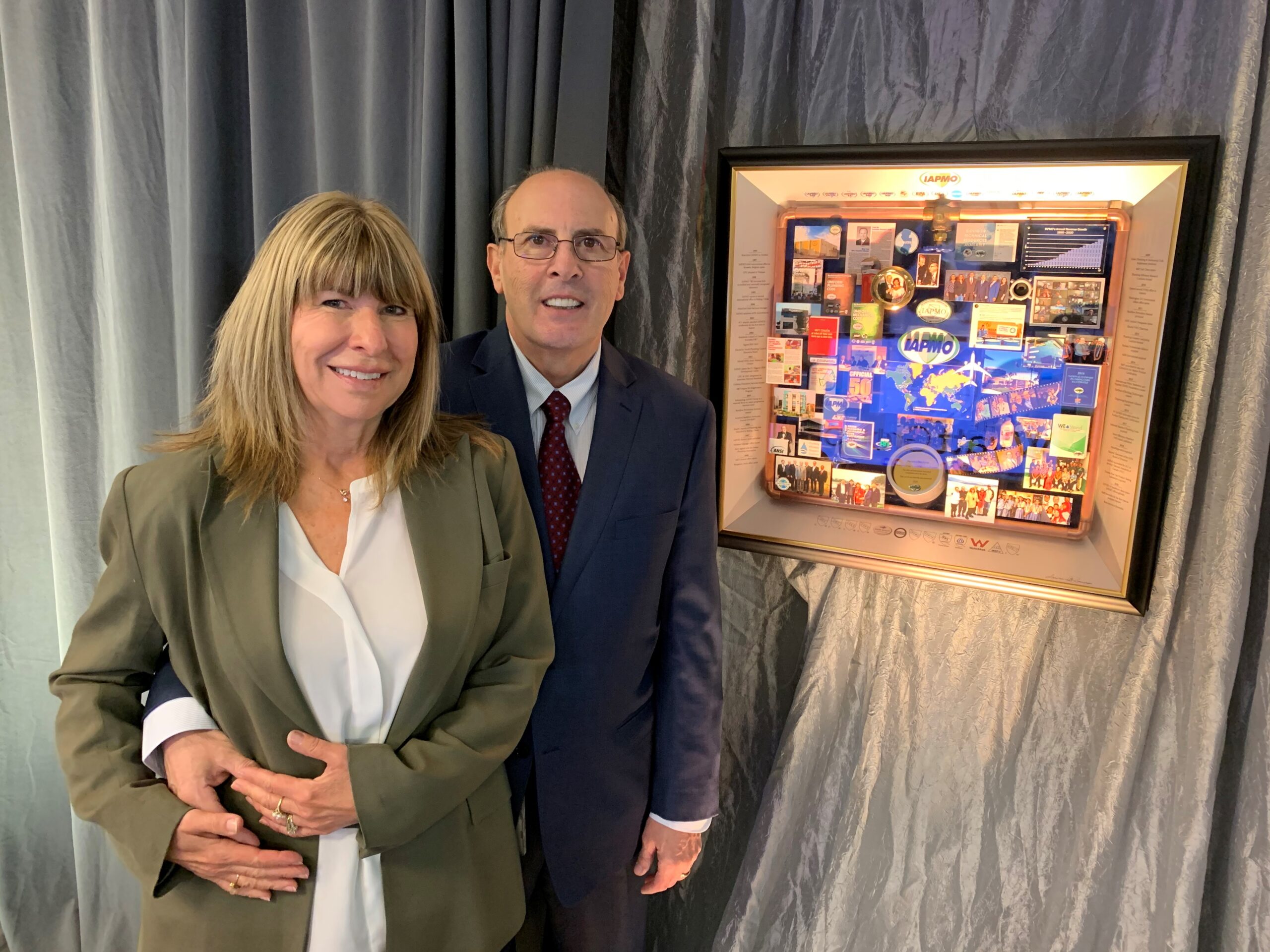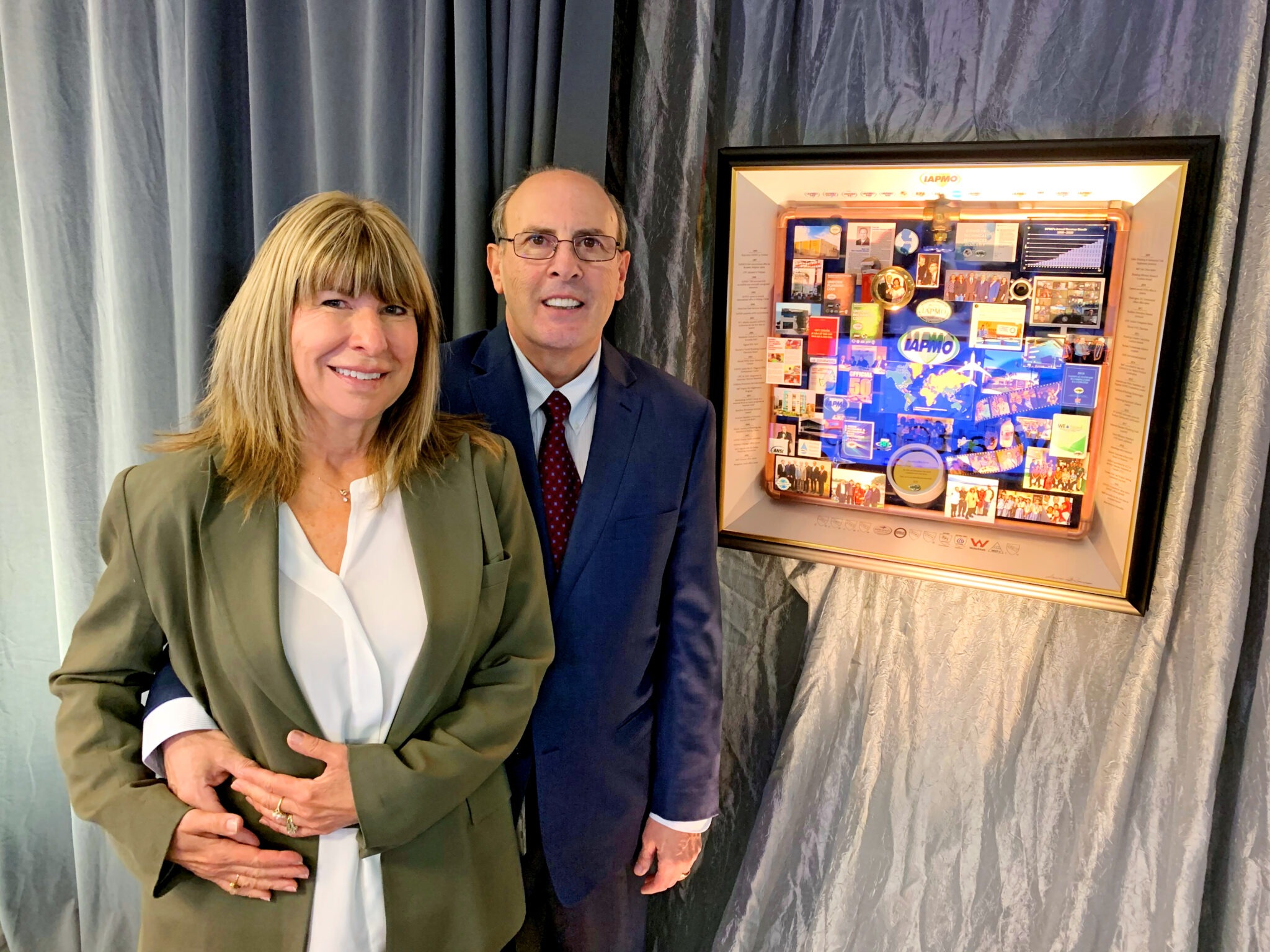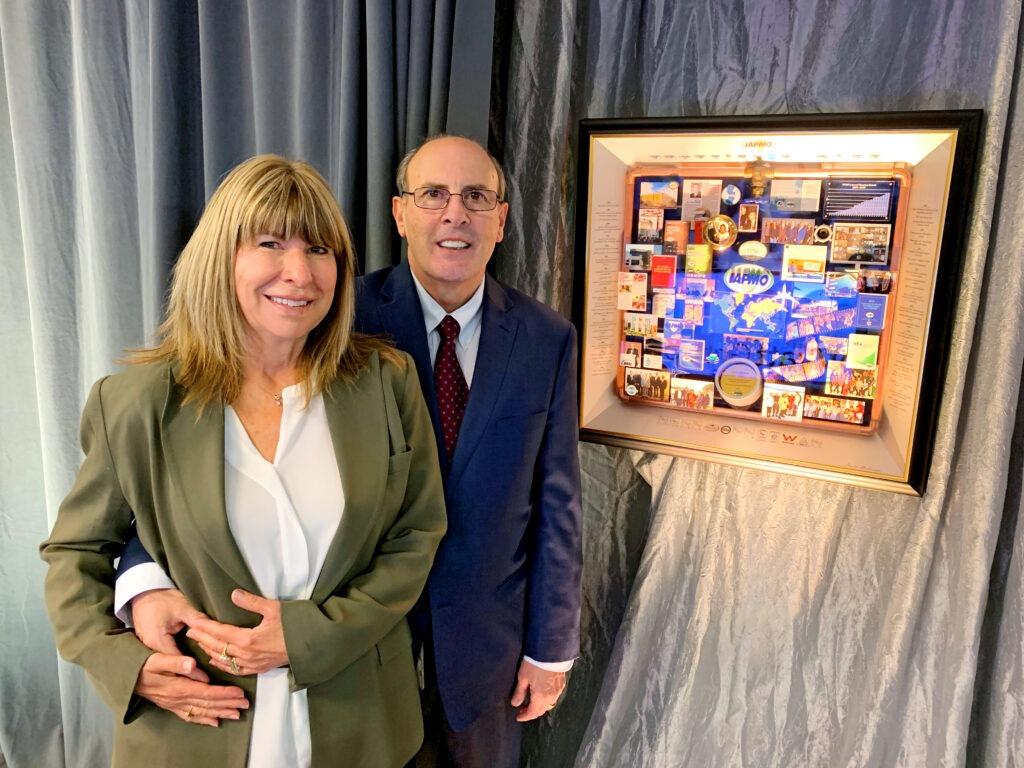 In early December, IAPMO presented their outgoing CEO, Russ Chaney, with a One Of A Kind retirement gift to commemorate his 25 years of leadership advancing the plumbing industry worldwide. Though a masked retirement event with a virtual audience, the presentation was still a great success!
The International Association of Plumbing and Mechanical Officers, or IAPMO, is a leader in codes and standards development related to plumbing, mechanical, swimming pool, and solar energy. To represent the industrial aspect of the plumbing profession, included in the art are various size pipes, PVC, and aluminum. Other 3D items include a plumber's wrench, faucet handle, pipe clamp, shut off valve, film strip, and miniature American Airlines plane.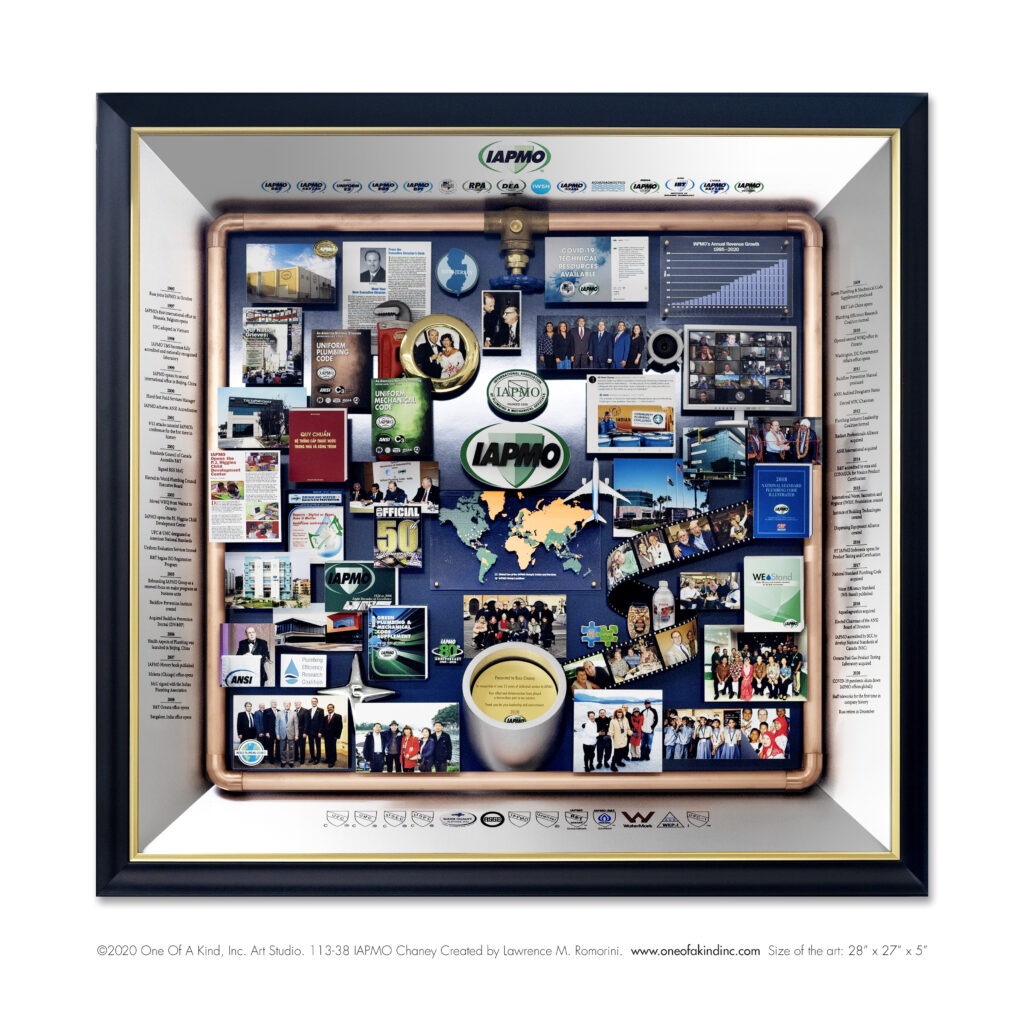 Created by Lawrence Romorini, in collaboration with IAPMO's team, this 3-dimensional art honoring Russ Chaney is designed with a blue lacquer base surrounded by copper pipes. An outer silver border is photoengraved with a career timeline on the left and right. IAPMO logos are on the top and bottom. The story flows counterclockwise from the top left, with photos, publications, memorabilia, and 3D items.
The dedications plaque at the bottom reads:
Presented to Russ Chaney
In recognition of your 25 years of dedicated service to IAPMO.
Your effect and determination have played a tremendous part in our success.
Thank you for your leadership and commitment.
2020