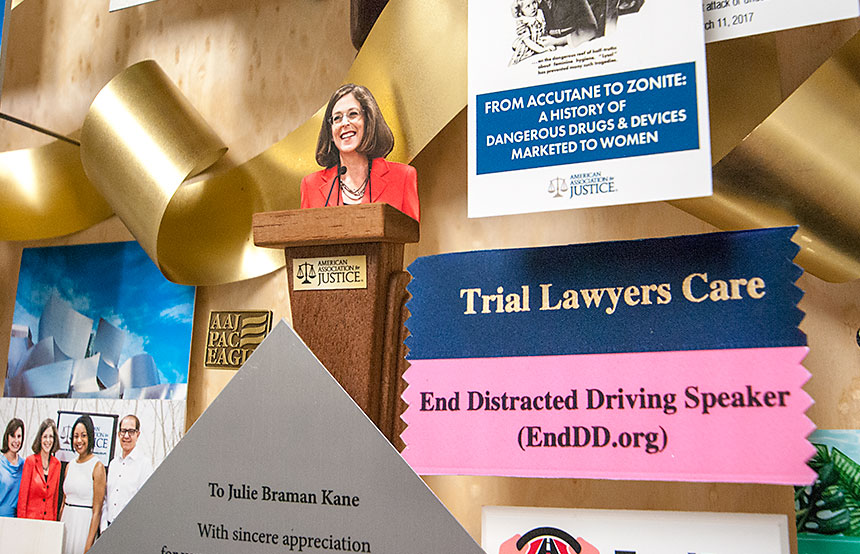 American Association for Justice recently presented One Of A Kind art to their outgoing yearly President, Julie Braman Kane. Ms. Kane has served on the Board of Governors since 2001 and has chaired multiple AAJ committees.
Ms. Kane's leadership is showcased in a contemporary piece of 3-dimensional art. The structure is circular, with a Birdseye maple background and linen white sculpted frame. The centerpiece is the American Association for Justice logo, with a US flag, Florida flag, and a wood gavel.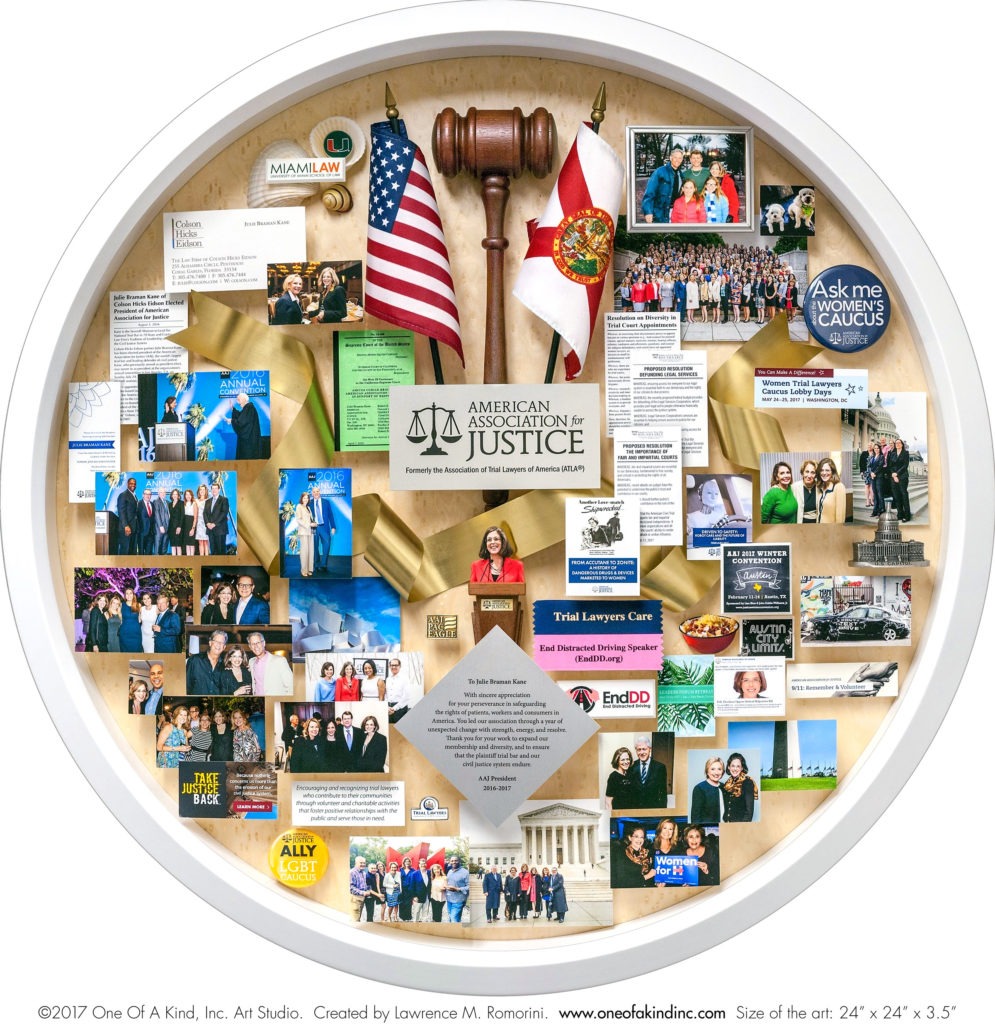 Photos, news articles and 3D items flow counterclockwise to tell the story, beginning with seashells and University of Miami logos, reflecting Ms. Kane's Florida roots and educational background. The story flows from her induction to events throughout her year as President.  3D pins and buttons commemorating American Association for Justice events and causes.
A 3D U.S. Capitol and photos with dignitaries underscore AAJ's advocacy for their members.
The dedication plaque, below Ms. Kane at a miniature 3D lectern, states:
To Julie Braman Kane 
With sincere appreciation for your perseverance in safeguarding the rights of patients, workers and consumers in America.
You led our association through a year of unexpected change with strength, energy, and resolve.
Thank you for your work to expand our membership and diversity, and to ensure that the plaintiff trial bar and our civil justice system endure. 
AAJ President
2016-2017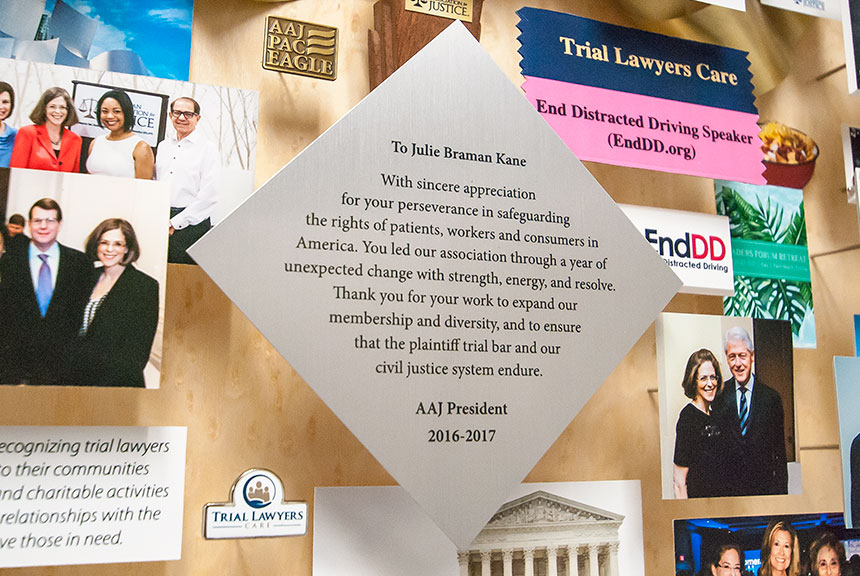 Ms. Kane is a partner at Colson Hicks Eidson, with a focus on personal injury, medical malpractice and product liability lawsuits. Ms. Kane, in addition to her service to AAJ, has been a Co-Chair of the National College of Advocates, on the Board of Directors for the Florida Justice Association, a Commissioner on the Florida Elections Commission, and President of the Miami-Dade Chapter of the Florida Association for Women Lawyers.
Ms. Kane's art was presented at the annual AAJ convention in Boston, where the next year's officers were also named. Images of Ms. Kane's art were projected on a screen for attendees at the presentation.
---