Goode Companies, headquartered in Washington, DC, has a story that's truly One Of A Kind. To honor their founder Willie Goode and commemorate the 25th anniversary, two longtime associates commissioned Lawrence Romorini and his team to create an unforgettable legacy of Goode Companies' first quarter Century.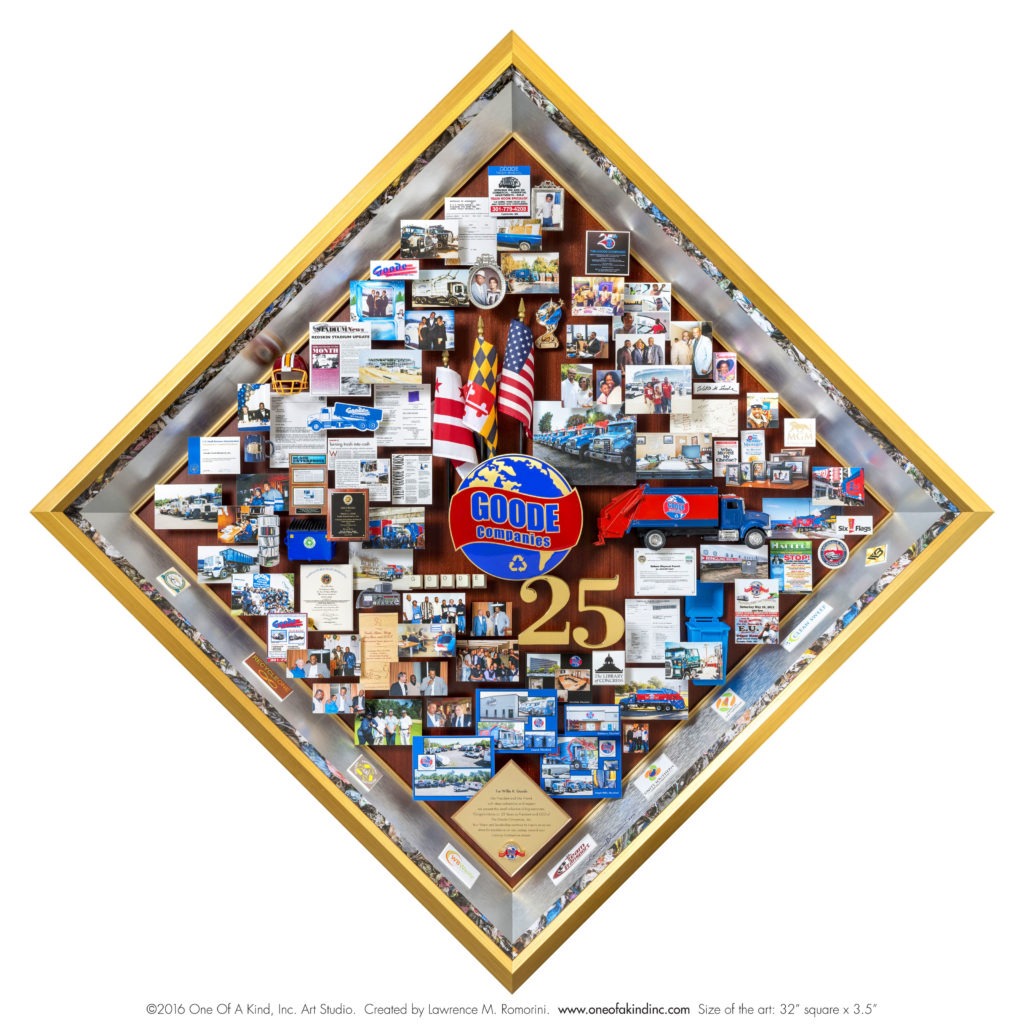 In 1991 Willie Goode started his business with one truck, which was loaned. By 1999, Black Enterprise featured Mr. Goode in an article entitled, "Turning Trash into Cash—Goode expands horizons with garbage collection enterprise." Since that time, his companies have only continued to grow.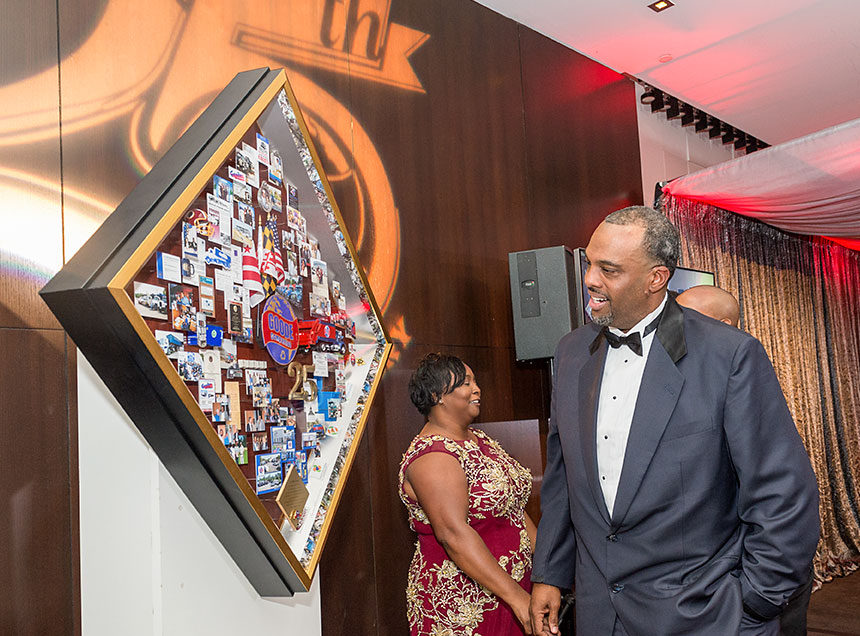 The Gaylord National Harbor Hotel was the setting for a black tie gala in November celebrating the occasion. While the art was unveiled, images were projected on screens so everyone could see the subtleties within the art. Photos, publications and 3D items, which include custom painted waste trucks, reflect Mr. Goode's story, his companies' accomplishments and their commitment to serving their customers.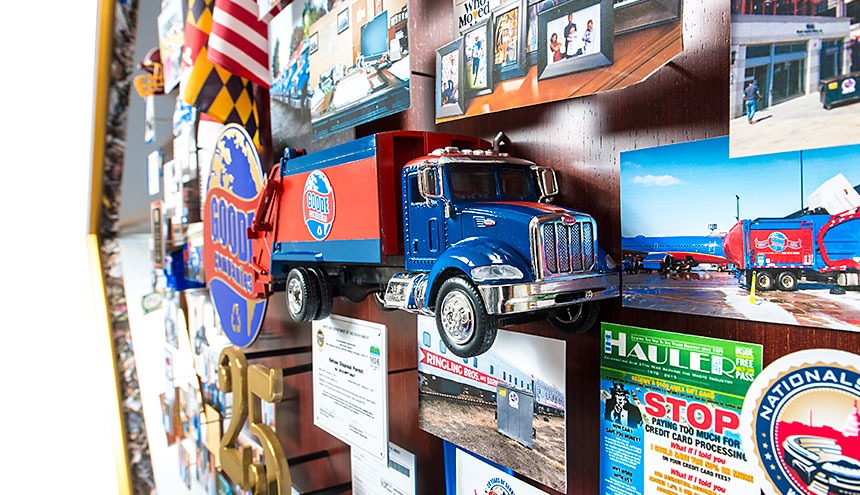 A dedication plaque rests at the bottom of the artwork, bearing a message of appreciation photoengraved in metal for longevity. It reads:
For Willie K. Goode
Our President and Our Friend
with deep admiration and respect
we present this small reflection of big memories.
Congratulations on 25 Years as President and CEO of
The Goode Companies, Inc.
Your Vision and Leadership continue to inspire us as we
strive for excellence on our journey toward your
Century Celebration dream.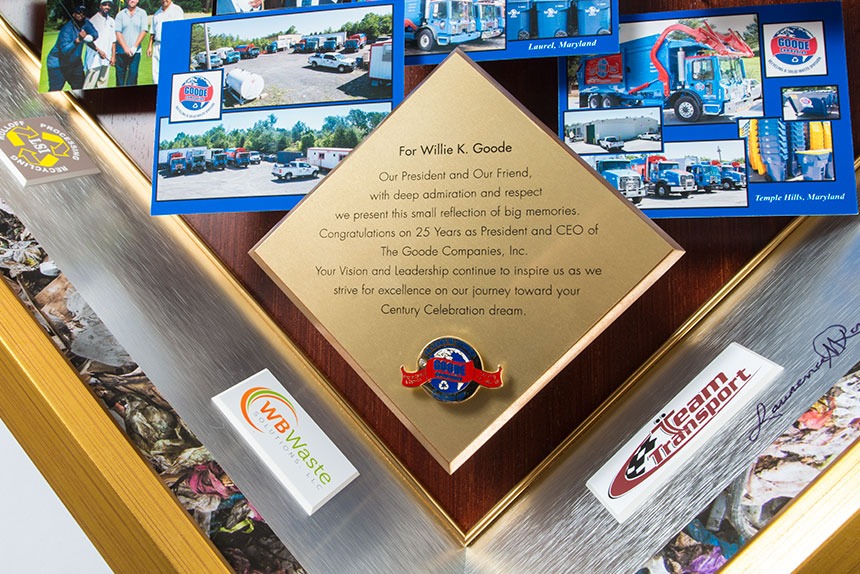 At the same time, longtime associates were presented with 8″ x 8″ x 3″ customized awards honoring their 25 years of service and friendship.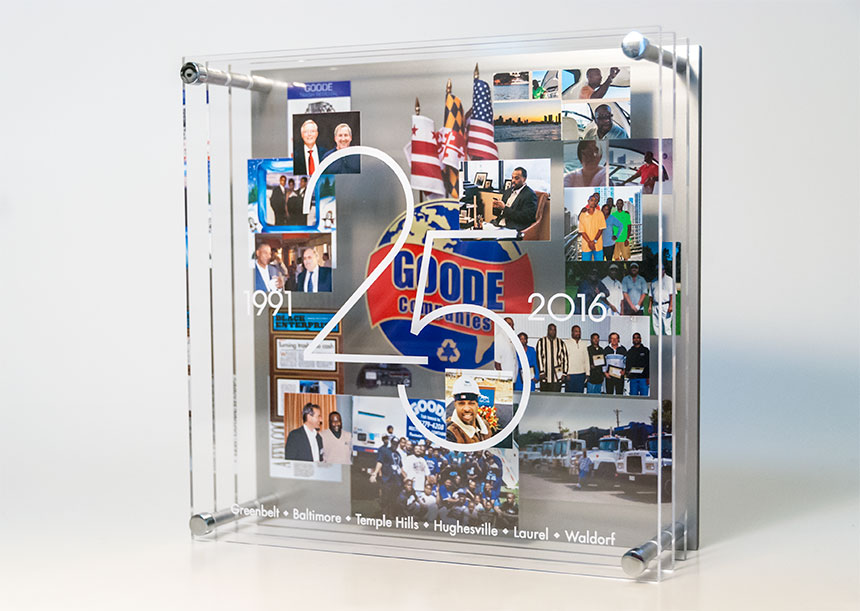 ---