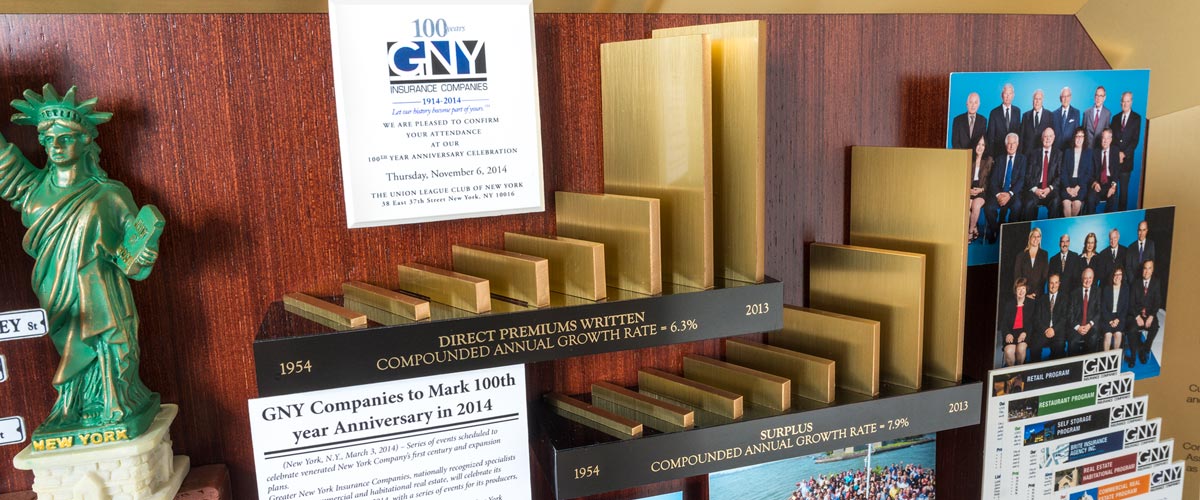 New York, New York – November 6, 2014 – Greater New York Mutual Insurance Company, providing consistent financial stability and outstanding service for customers since 1914, celebrated their 100th anniversary at the Union League Club in Manhattan by unveiling One Of A Kind 3-dimensional commemorative art created by Lawrence Romorini. Warren Heck, Chairman, and Elizabeth Heck, President & COO, hosted the event, an opportunity to express appreciation and to reflect on the proud heritage that takes GNY Insurance into the next century.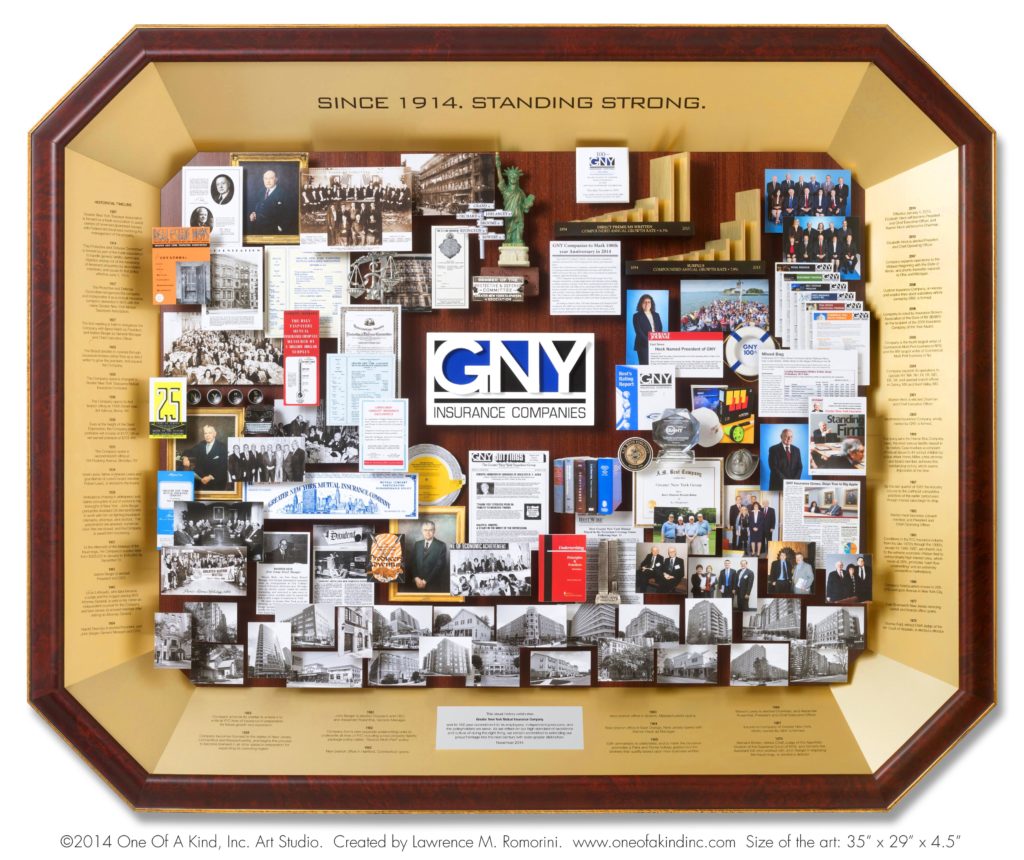 GNY's retrospective artwork chronicles the company's history from beginnings in the Lower East Side, the leaders, services, growth into 13 states and Washington, DC, and its 100 year commitment to employees, independent producers and policyholders. The artwork incorporates miniaturized photographs, publications and 3D items, an engraved timeline and images of iconic properties insurance by GNY.
"We had an extraordinary resource in Chairman Warren Heck, who brings 53 years of history with the company and a boundless enthusiasm for the heritage of GNY. His knowledge, the archives that he preserved and attention to detail enabled the art to reach its potential," said Romorini.
The art is being installed in GNY's corporate headquarters as an overview of their story for visitors and a legacy of their first 100 years.
---