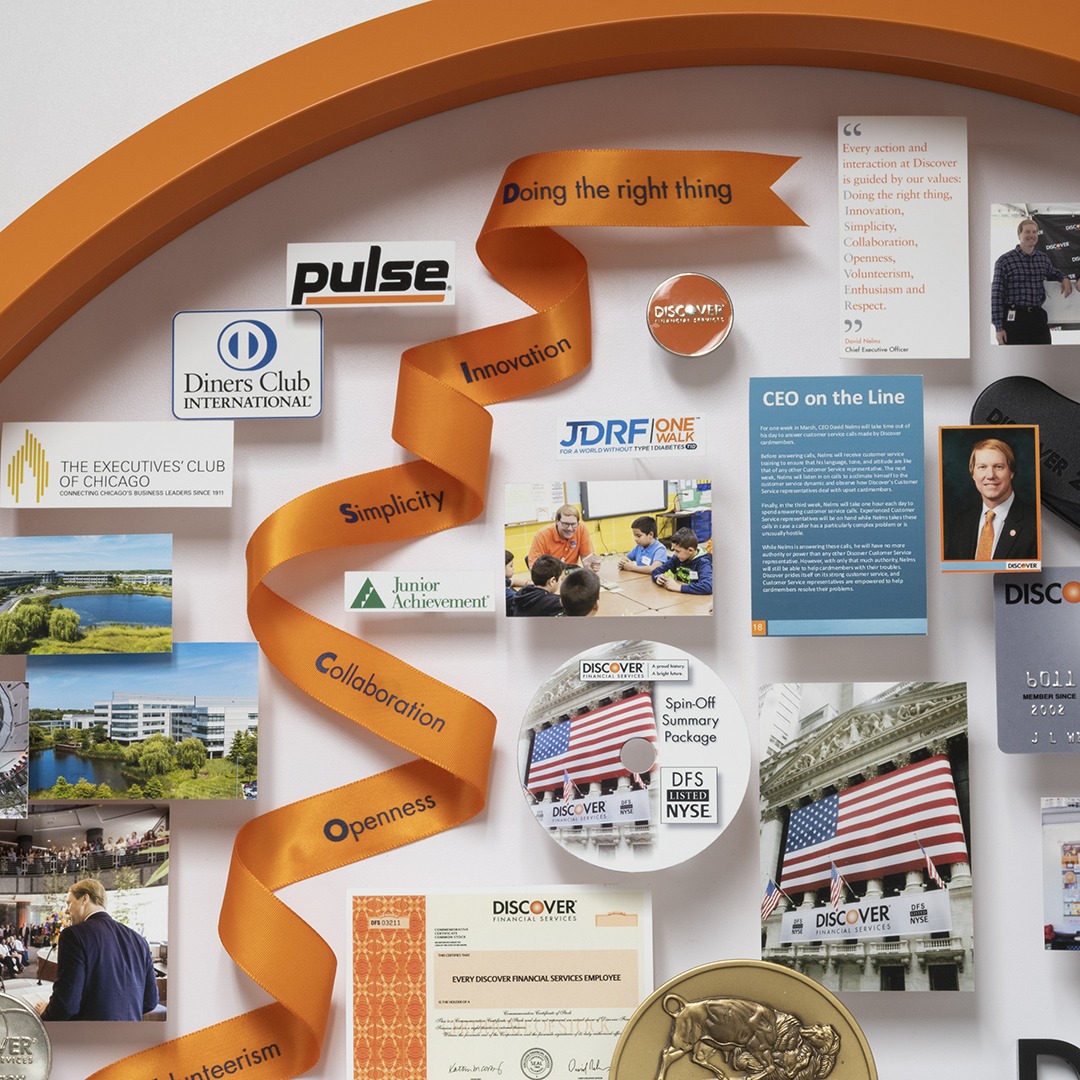 Discover Financial Services recently honored their longtime CEO with a One Of A Kind mixed-media collage, celebrating his 20-year career with Discover, the values he has instilled and milestones along the way.
The circular shape, with an orange frame, echoes the O in the DISCOVER logo, at the right center of the collage. (The orange also reflects University of Florida's official color for this proud alumnus.) The story flows counter-clockwise, featuring photos, news articles and memorabilia to commemorate Discover's major achievements during his tenure.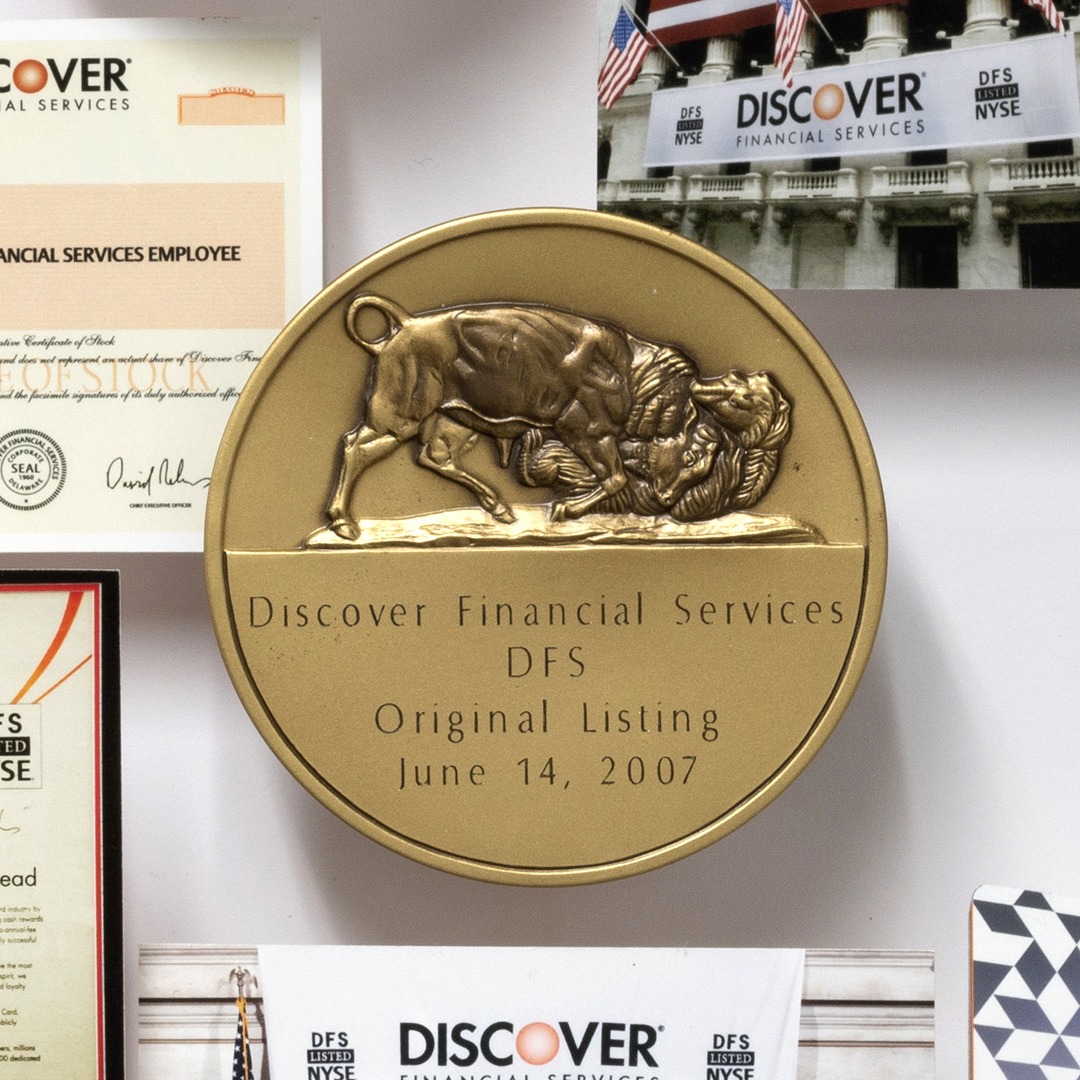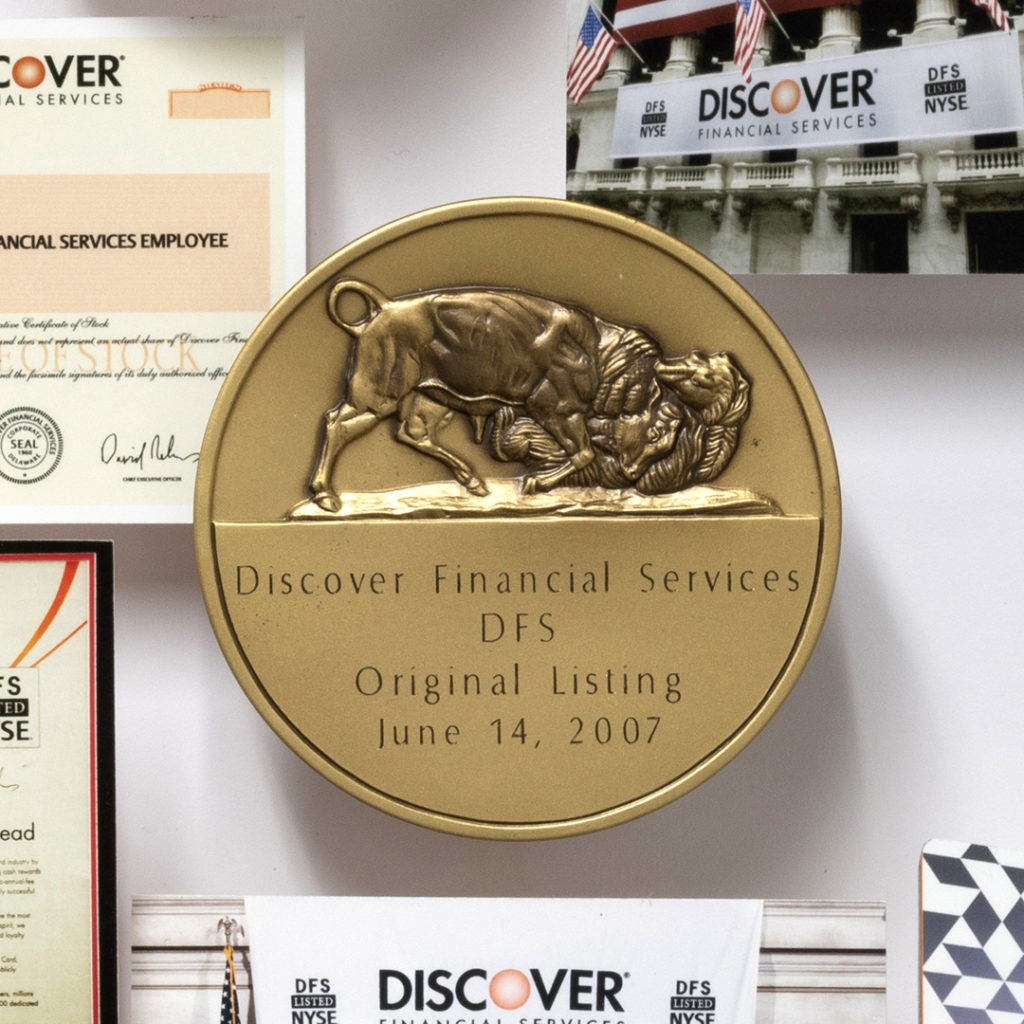 Discover credit cards show the evolution of the company (note the mini DISCOVER 2Go card!), while a large vignette highlights the initial NYSE listing.
An orange ribbon flows through the left side of the art, printed with the Discover values:
Doing the right thing
Innovation
Simplicity
Collaboration
Openness
Volunteerism
Enthusiasm
Respect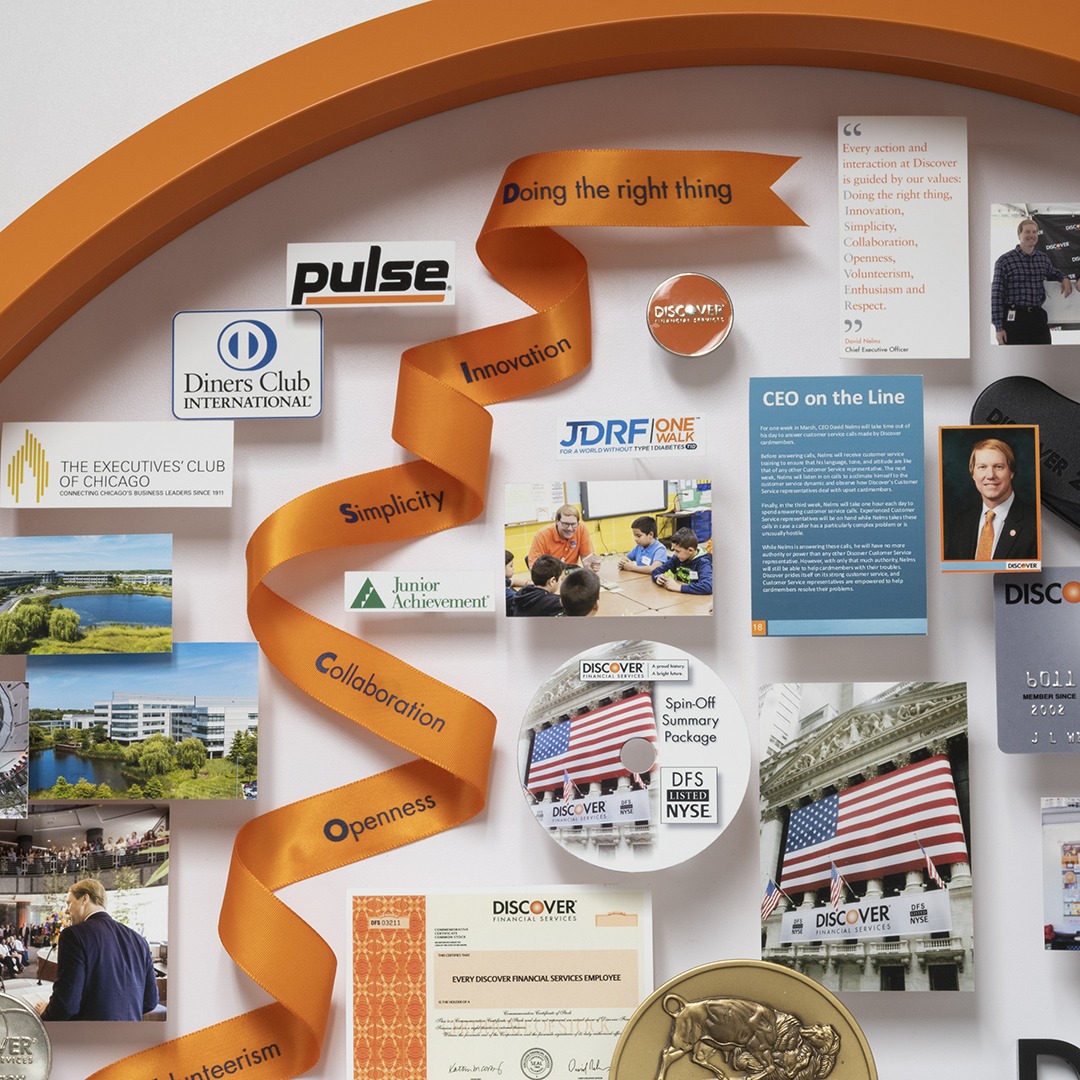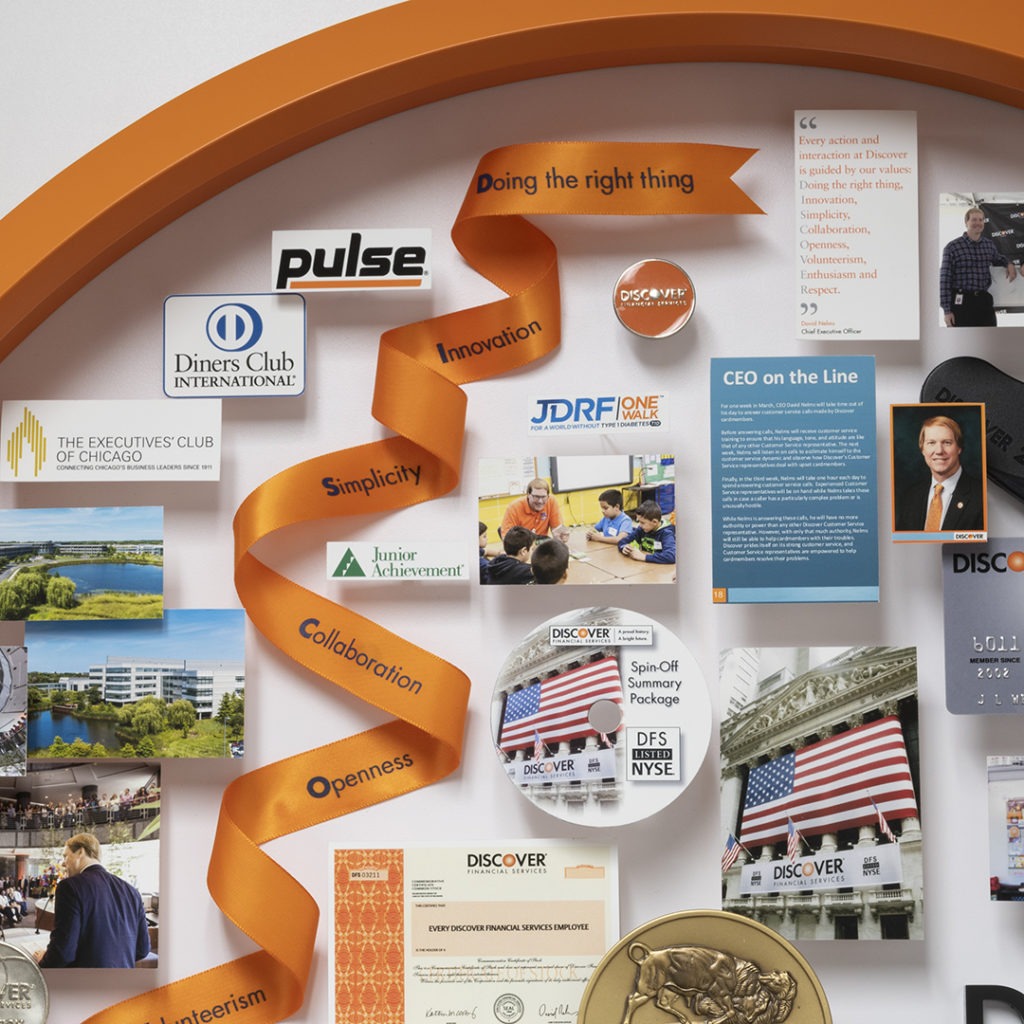 The dedication plaque at the bottom center reads:
Dear David,
Your vision for Discover and your commitment
to its customers, shareholders and employees have
been invaluable to the growth of our company.
We thank you for your extraordinary
leadership and friendship.
Forever Orange!