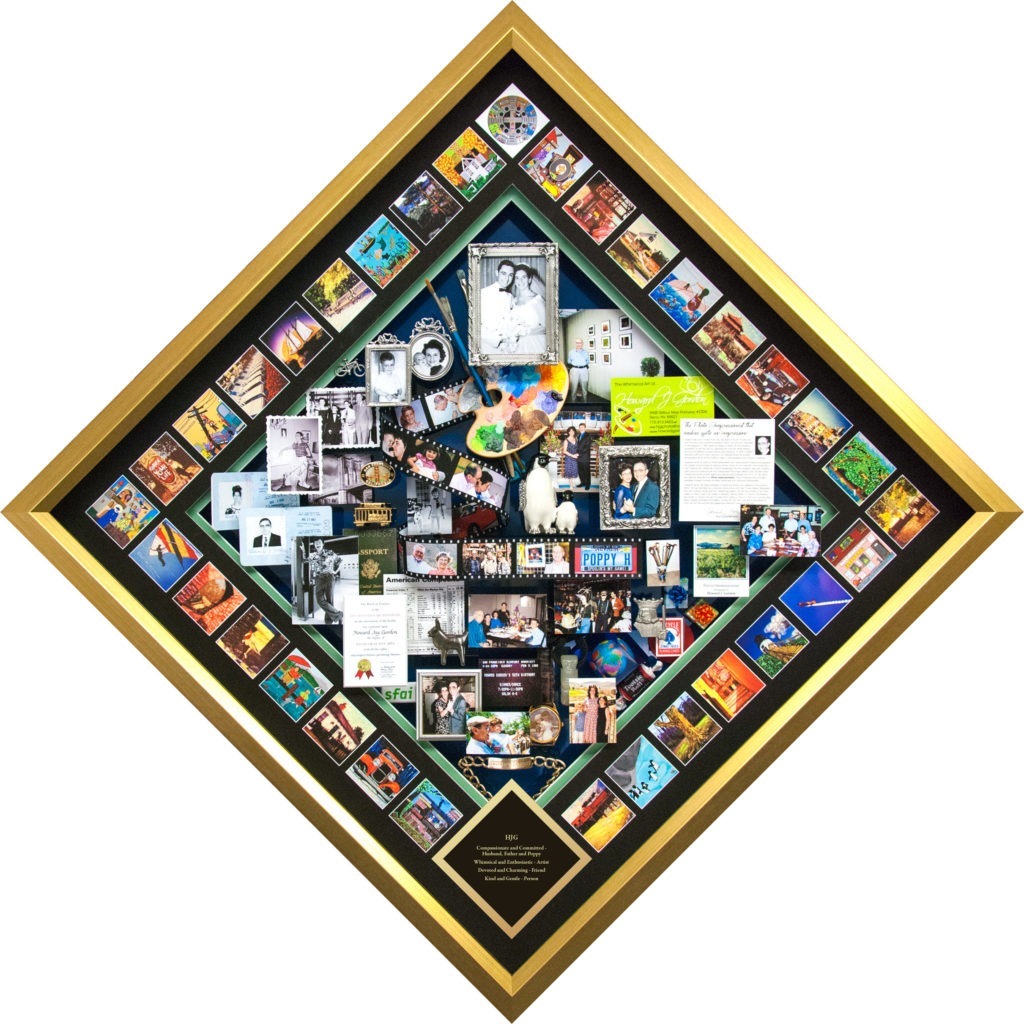 Created by Lawrence M. Romorini
This One Of A Kind 3-dimensional collage was created for a loving daughter Mindi to commemorate her father's story—as an artist, photographer, husband, father, grandfather.
For Father's Day 2021, commission One Of A Kind to create a work of art from the most special moments of his life—perhaps a vintage passport, cherished sport tickets, favorite family beach photo, university logo, a book of matches from that special restaurant, an award, ID badge, business card, golf ball—the mementos of a life well lived.
We weave the stories of a lifetime into exquisitely detailed 3-dimensional collage, for a truly personal and unforgettable Father's Day gift!
One Of A Kind Art also makes a great gift for mothers, anniversaries, and graduations. Call us today to discuss the exciting possibilities:  301.495.3361 x 102.
---