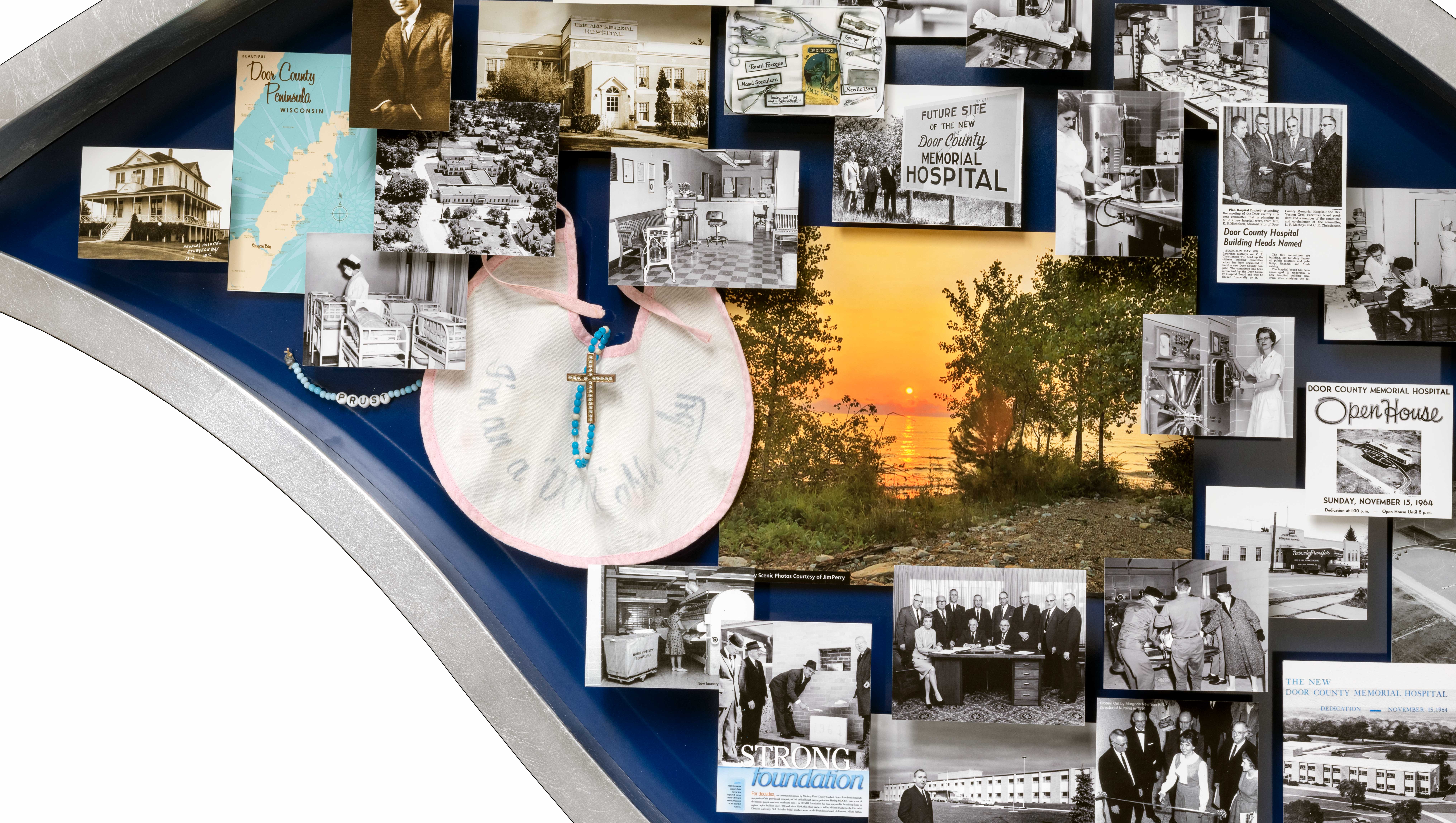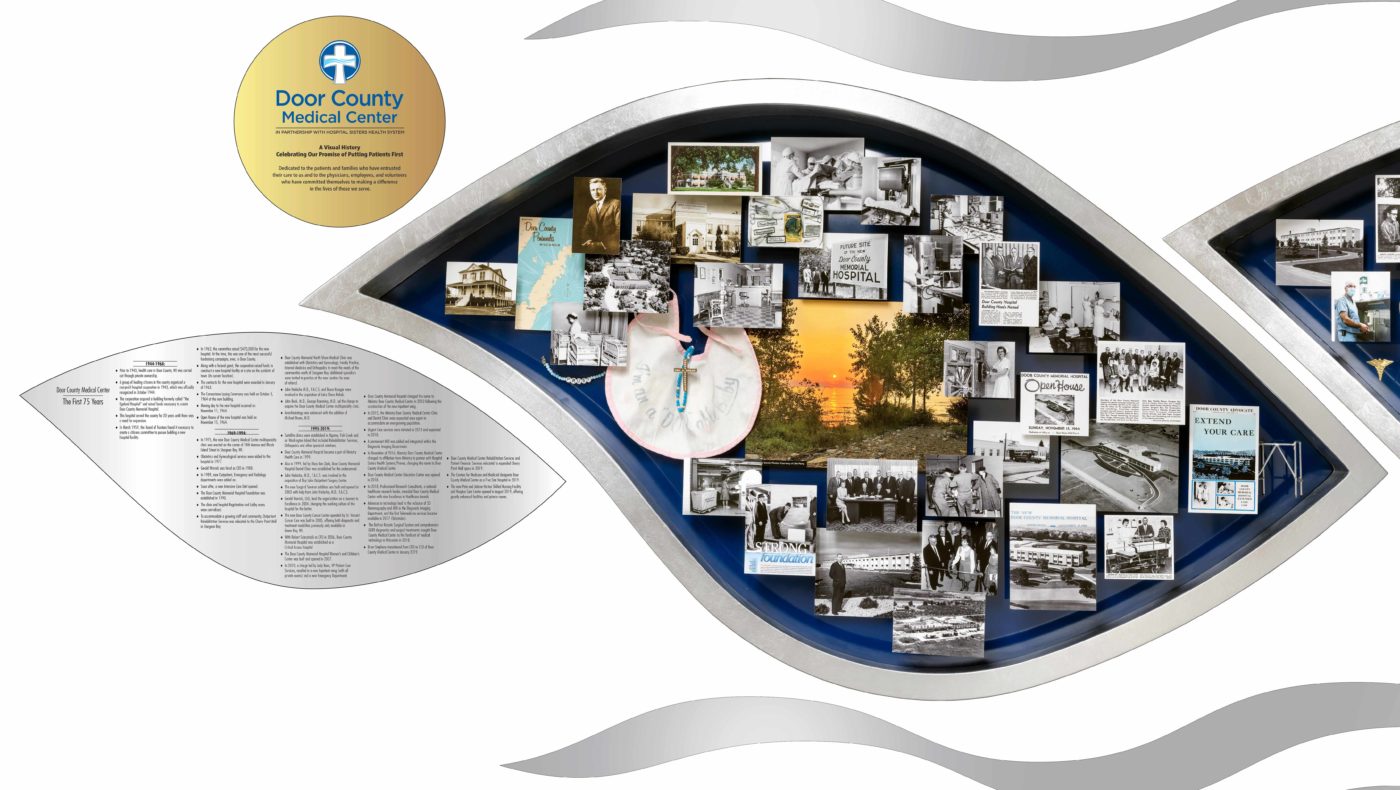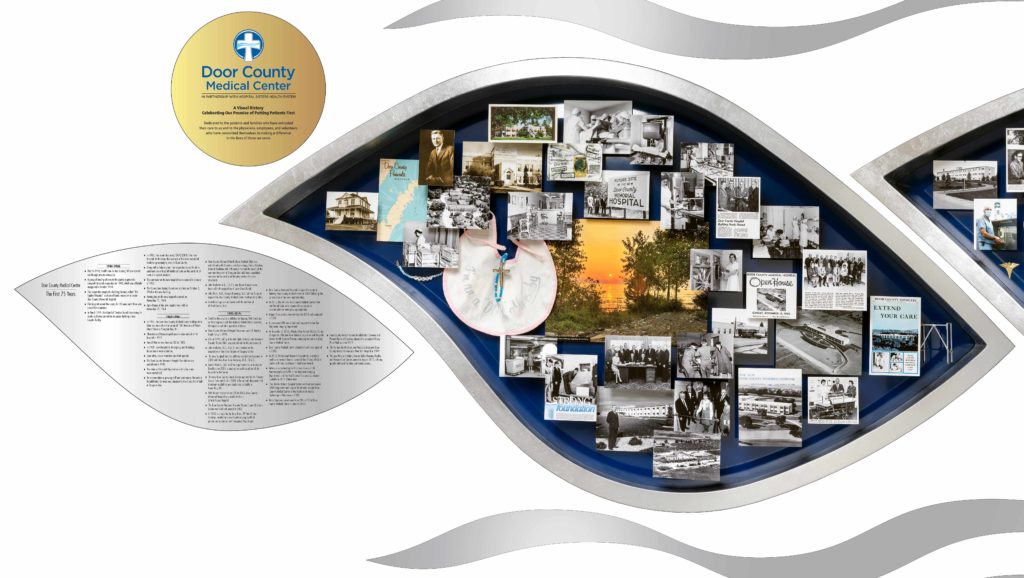 Door County Medical Center, an award-winning critical access hospital in Door County, Wisconsin, recently unveiled One Of A Kind 3-dimensional art to commemorate their 75th anniversary.


The free form design, which measures a total of 125" across, suggests water, the sun and the natural beauty of the rural area that DCMC serves. Three major structures, containing over 100 miniature photos, publications and actual 3D items, chronicle milestones since the hospital's founding in 1944. A timeline, engraved in brass, provides additional insights.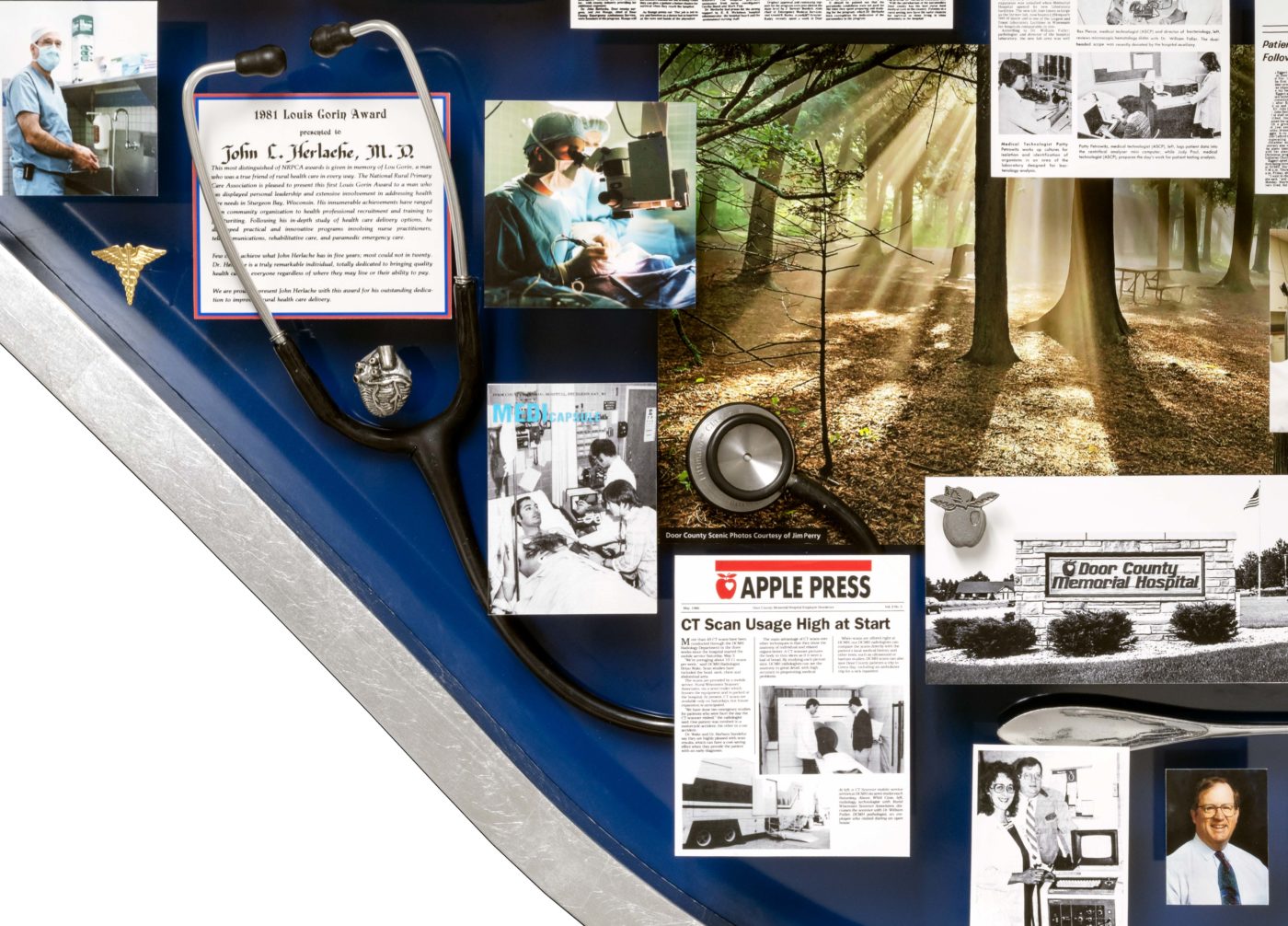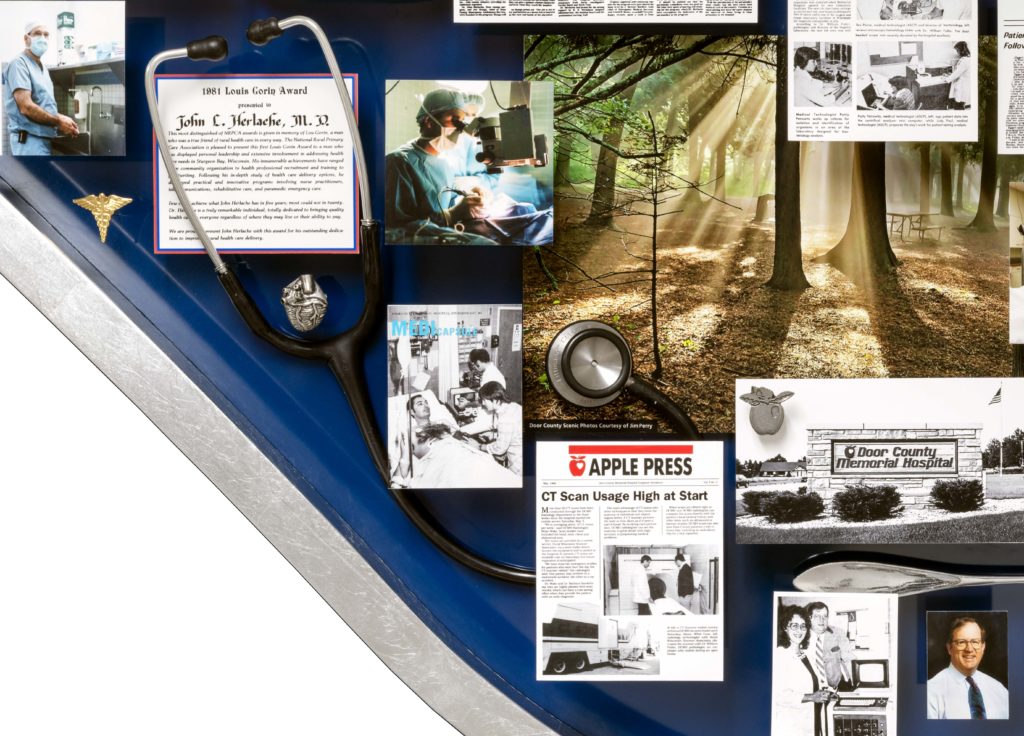 Colorful photos courtesy of Jim Perry show the magnificent scenery for which Door County is renowned. DCMC's Vision, Mission and Values, in the last collage connect the past with the future. Actual 3D items include a stethoscope contributed by Dr. John Herlache, vintage baby bib (I'm an a "Door"able Baby!), miniature nurse's cap, EKG printout and various DCMC pins.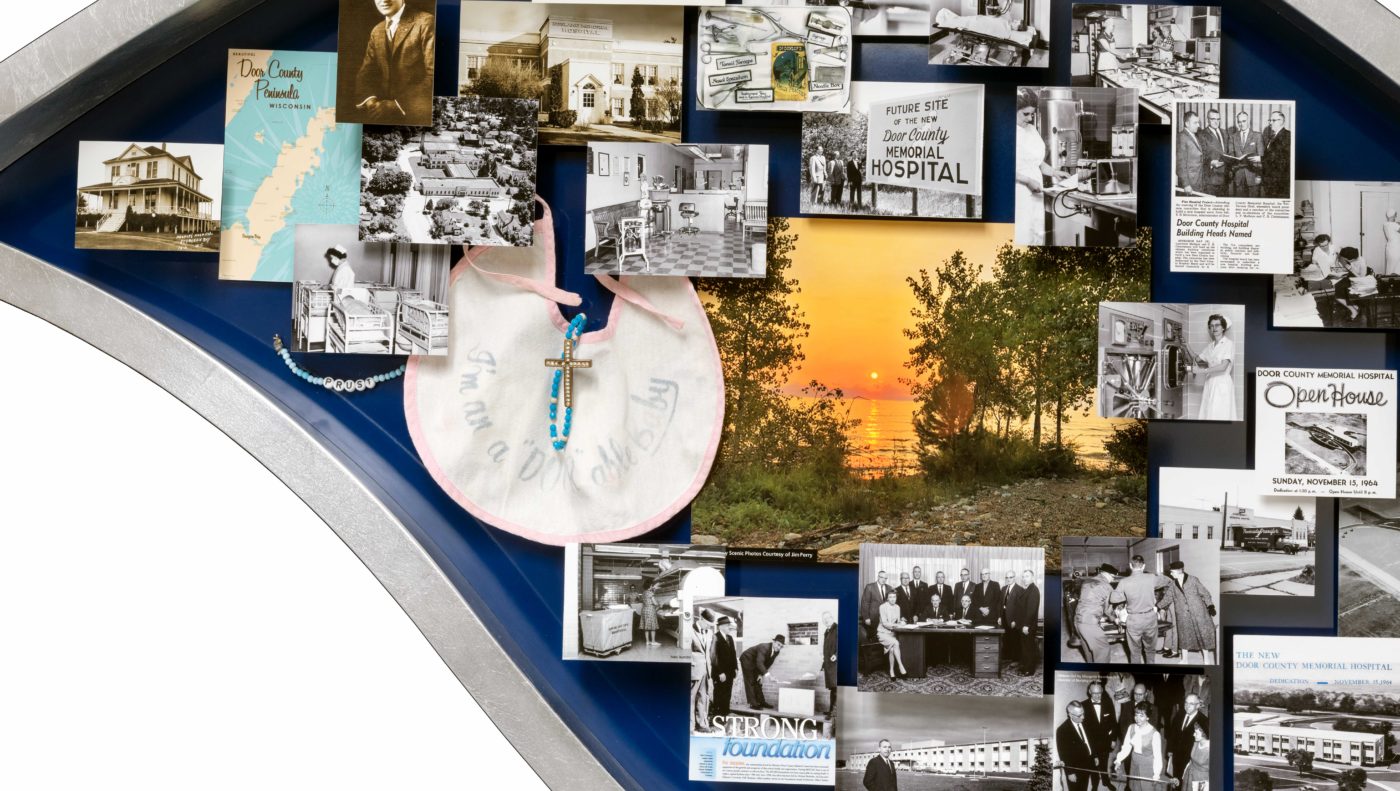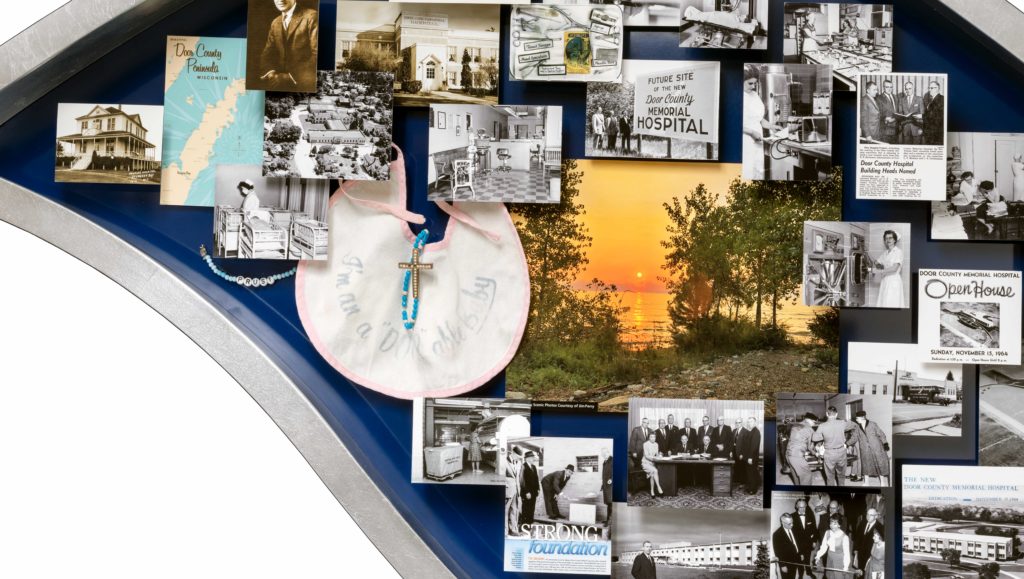 The dedication plaque reads:
A Visual History
Celebrating Our Promise of Putting Patients First
Dedicated to the patients and families who have entrusted
their care to us and to the physicians, employees, and volunteers
who have committed themselves to making a difference
in the lives of those we serve.
The collage is installed in the lobby of the hospital's headquarters as an artistic reflection of DCMC's history, people growth and accomplishments.