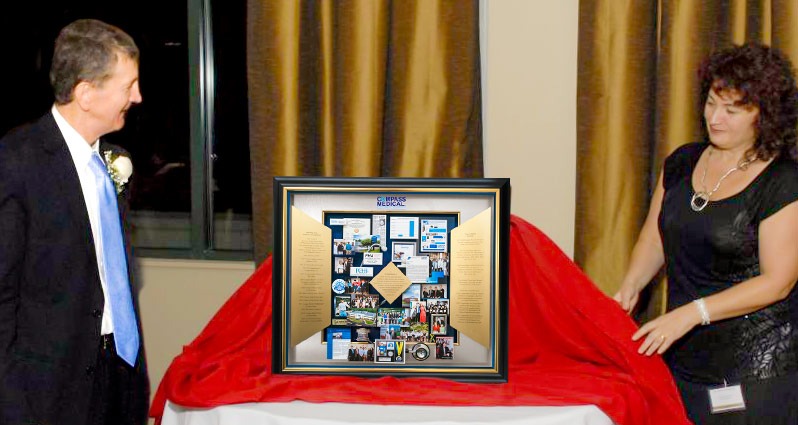 Compass Medical honored President Dr. George Clairmont, Jr., upon his departure to join affiliate Steward Health Care System with One Of a Kind 3-dimensional artwork. The retrospective celebrates Dr. Clairmont's vision as a founder and leadership of Compass Medical and the organization's growth and success during the 19 years that Dr. Clairmont has served as president.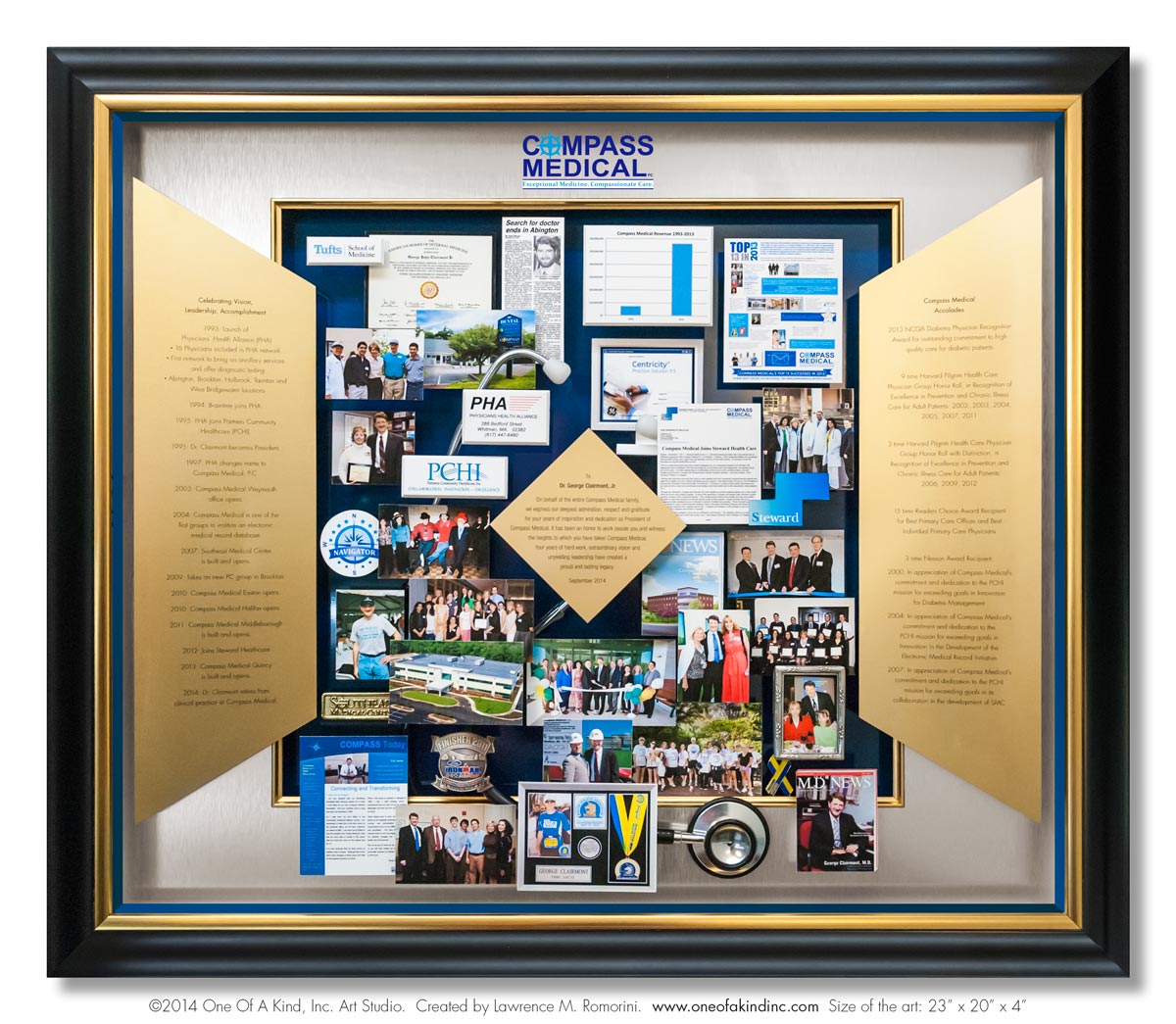 Compass Medical collaborated with One Of A Kind Art Studio to create this 3-dimensional portrait of Dr. Clairmont's accomplishments and favorite memories. It contains miniaturized photos, publications and 3D items that reflect his efforts to make community based care the best it can be.
Over 200 guests attended the farewell gala in East Bridgewater, MA. Compass Medical's Marketing Project Manager wrote us afterwards: "The gift Lawrence created for us was above and beyond and Dr. C (and everyone else!) was speechless when he saw it."
The dedication plaque reads:
 To Dr. George Clairmont, Jr.
On behalf of the entire Compass Medical family, we express our deepest admiration, respect and gratitude for your 19 years of inspiration and dedication as President of Compass Medical. It has been an honor to work beside you and witness the heights to which you have taken Compass Medical. Your years of hard work, extraordinary vision and unyielding leadership have created a proud and lasting legacy.
---