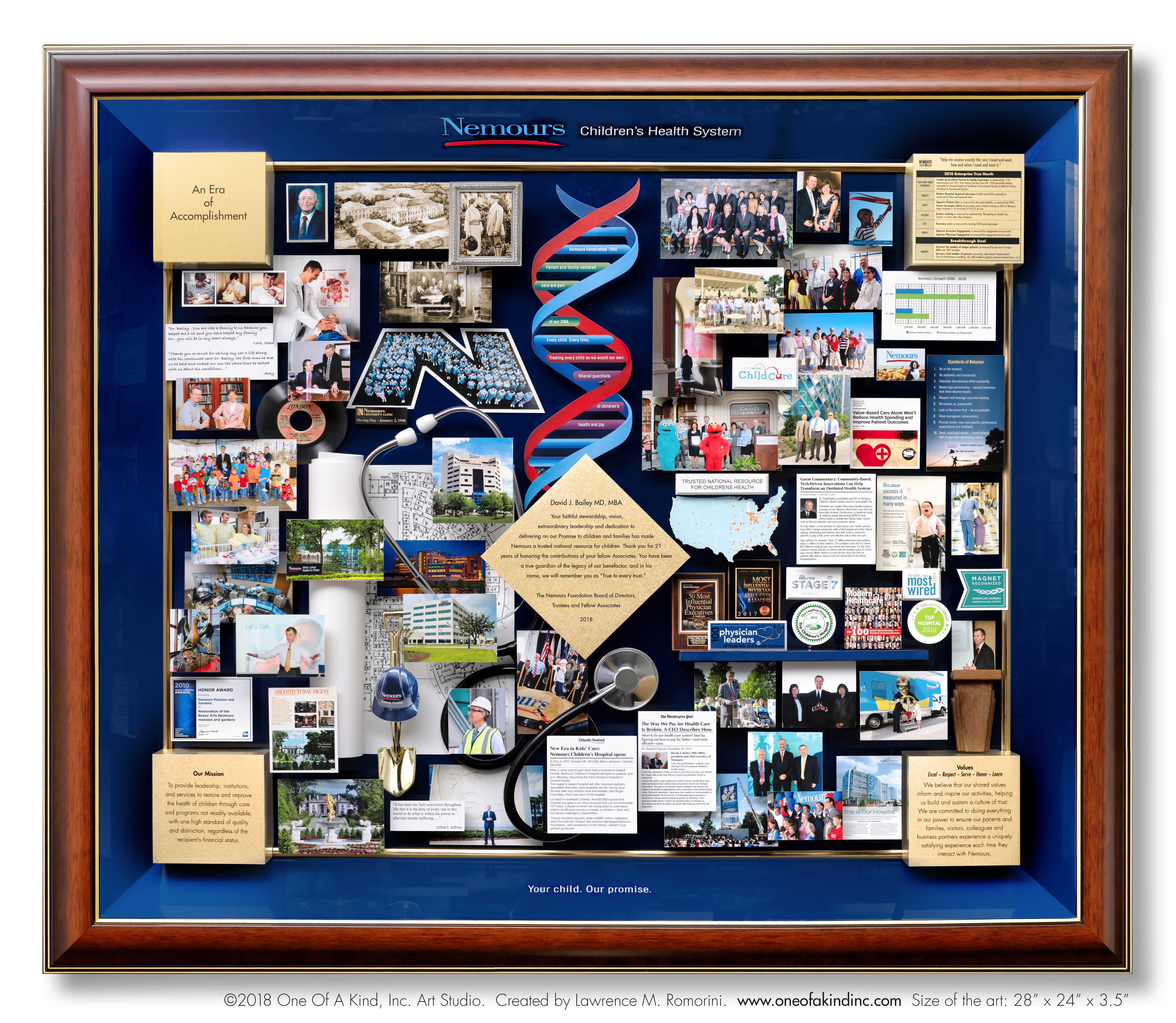 Dr. David J. Bailey announced his retirement earlier this year after a life of dedication to children's health. He was a practicing pediatrician for 40 years, including 21 years with the internationally-recognized Nemours Foundation, also known as Nemours Children's Health System, and thirteen years as President and CEO.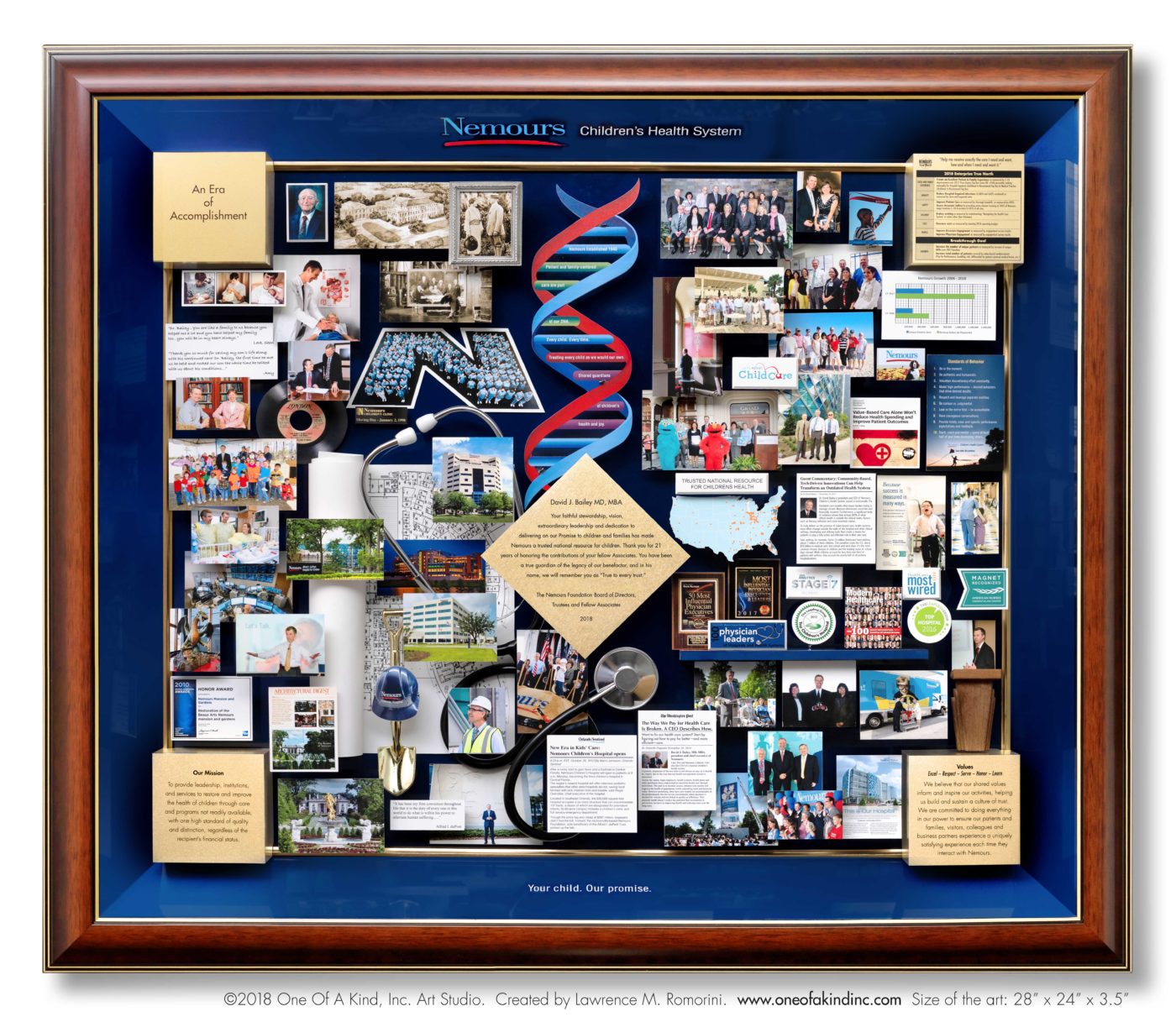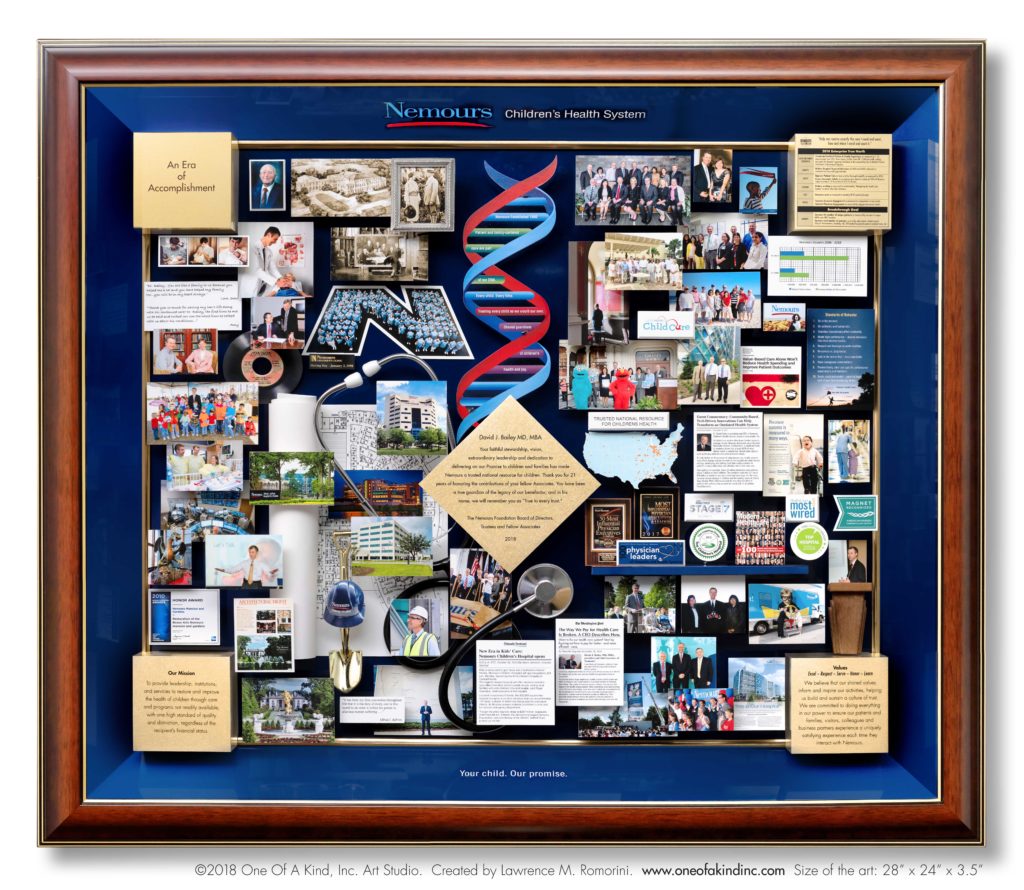 On November 6th, the Nemours Foundation Board of Directors, Trustees and Fellow Associates presented Dr. Bailey with a One of a Kind retirement gift to serve as a lasting reminder of his contributions to Nemours' success and to capture favorite memories.
The 3-dimensional portrait, measuring 28″ x 24″ x 3.5″, includes scores of mementos to celebrate the story: A DNA strand cites phrases that distinguish Nemours, a rolled blueprint symbolizes expansion (care locations increased from 15 to over 80 during his tenure), and a stethoscope representing Dr. Bailey's compassionate heart.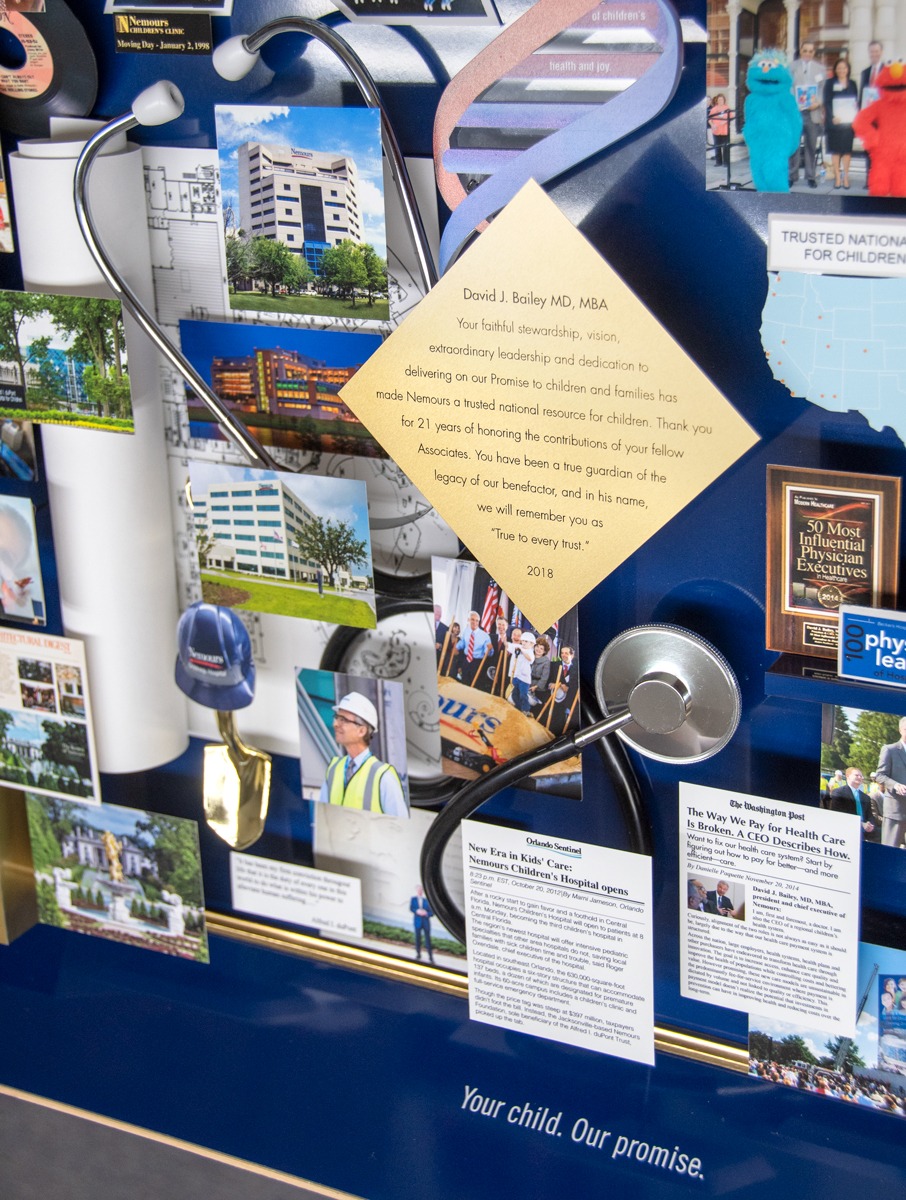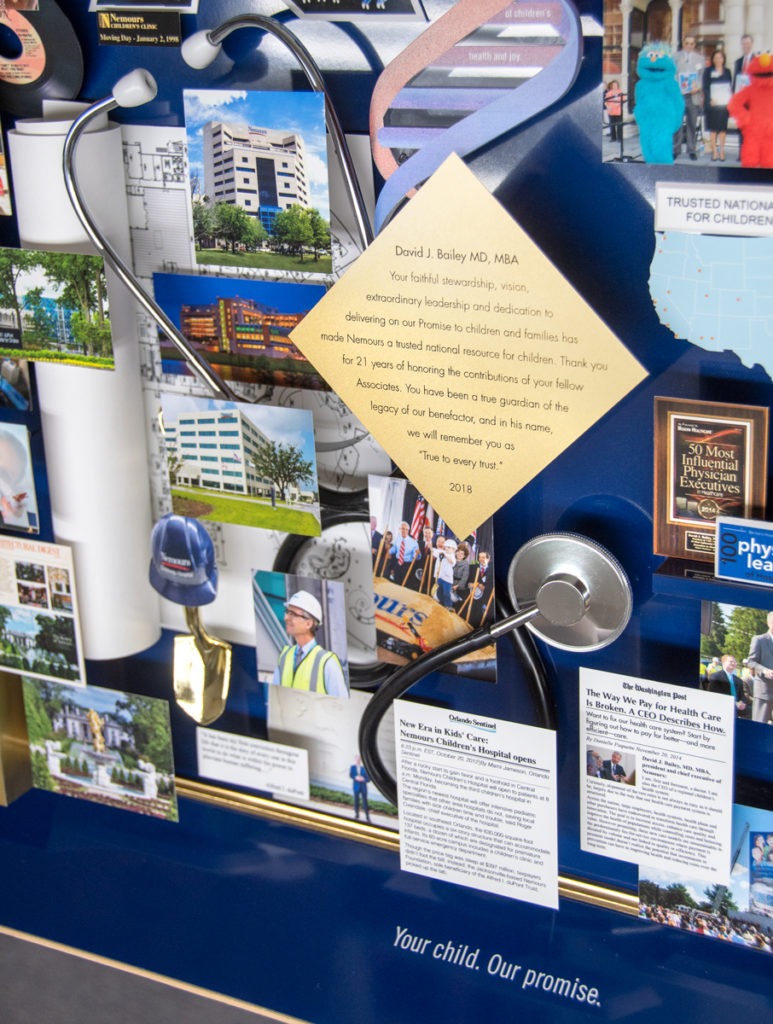 The collage also contains a framed photo of founders Mr. & Mrs. Alfred I. du Pont. Named for their family home in France, the Nemours Foundation was established through Alfred I. Du Pont's estate in 1936. In Du Pont's words, "…it is the duty of everyone in the world to do what is within his power to alleviate human suffering." Nemours' first health care institution, dedicated to pediatric orthopedics, opened in Wilmington, DE, in 1940. Over 80 years, the Foundation's reach has spread to New Jersey, Pennsylvania and Florida, caring for 250,000 children annually, training over 1,000 fellows and medical students, and leading more than 300 active research projects.
The dedication plaque of the Dr. Bailey's art reads:
Your faithful stewardship, vision, extraordinary leadership and dedication to delivering on our Promise to children and families has made Nemours a trusted national resource for children. Thank you for 21 years of honoring the contributions of your fellow Associates. You have been a true guardian of the legacy of our benefactor, and in his name,
we will remember you as "True to every trust."
Our sincere thanks and best wishes to Dr. Bailey.