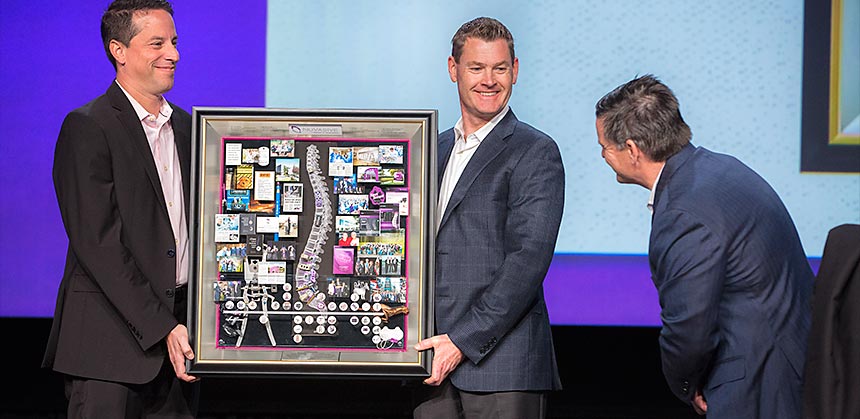 We recently enjoyed working with a passionate team of professionals at NuVasive, really into the details, to create One Of A Kind 3-dimensional art honoring Patrick Miles, retiring President and CEO. Their company, NuVasive, based in San Diego, CA is a leading medical device company focused on transforming spine surgery with minimally disruptive solutions. With back surgery, (and 3-dimensional collages), you appreciate having people who are into the details!
A creative telephone brainstorming with the team kicked off the project, followed by an amazing box of 3D items they collected to include in the retrospective. Lawrence's favorite 3D was a bronze cheetah, symbolizing the speed of innovation that has distinguished NuVasive since its founding. Of course, it found a place in the retrospective.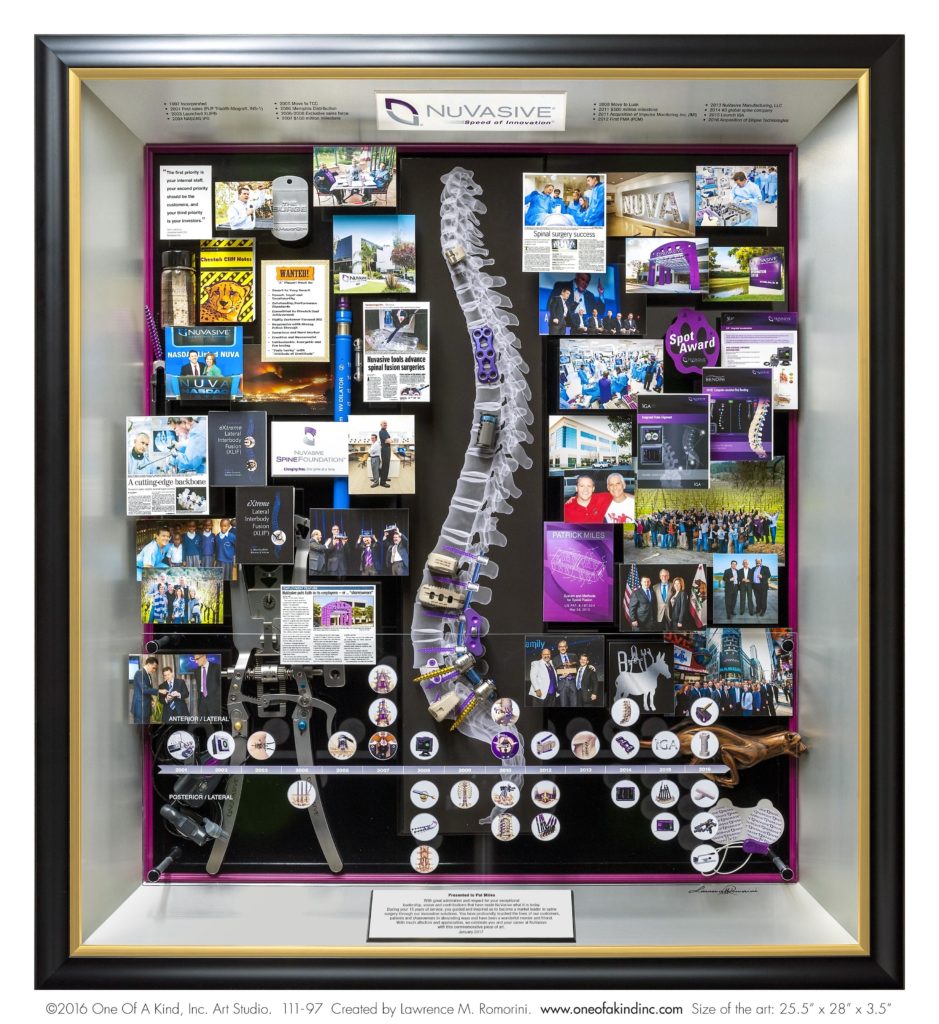 The centerpiece of the art, appropriately, is a spinal x-ray on which NuVasive products are overlaid–precisely where a surgeon would place them on a patient. Photos, publications, news articles and 3D items reflect Pat Miles' leadership, accomplishments and favorite memories over 15 years.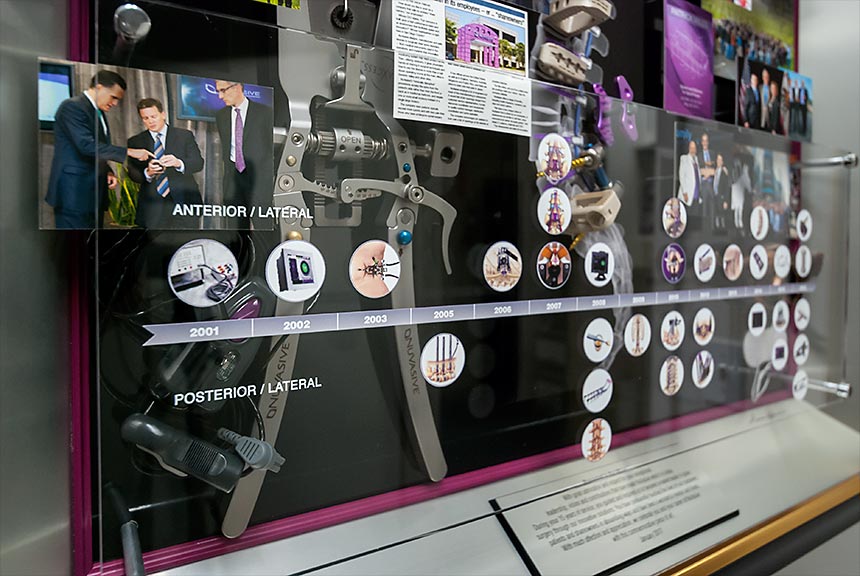 A fascinating visual timeline of products is suspended on Plexiglas. Slanted inner sides feature historical milestones, photoengraved in metal.
The dedication plaque reads:
---
Presented to Pat Miles
With great admiration and respect for your exceptionalleadership, vision and contributions that have made NuVasive what it is today. During your 15 years of service, you guided and inspired us to become a market leader in spine surgery through our innovative solutions.You have profoundly touched the lives of our customers, patients and shareowners in abounding ways and have been a wonderful mentor and friend. With much affection and appreciation, we celebrate you and your career at NuVasive with this commemorative piece of art.
January 2017
---
As NuVasive executives presented the One Of A Kind art at a company meeting, enlarged images of the collage appeared on a screen for all the audience to see. Close-ups from the art were also incorporated into a video tribute honoring Mr. Miles.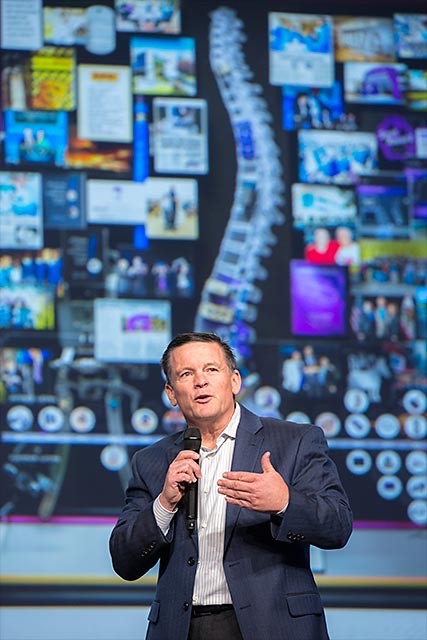 Best of all, our client wrote us afterwards, "Pat and Candyce (his wife) loved the art. They were so surprised and touched and appreciated the details. Thanks to everyone at One Of A Kind for the amazing work that you do."
Patrick Miles continues as NuVasive's Vice Chairman, responsible for enhancing the company's strategic plans for the future of spine surgery and supporting technology development. We appreciate the opportunity to commemorate this inspiring story and hope the art will be enjoyed for many years.
---