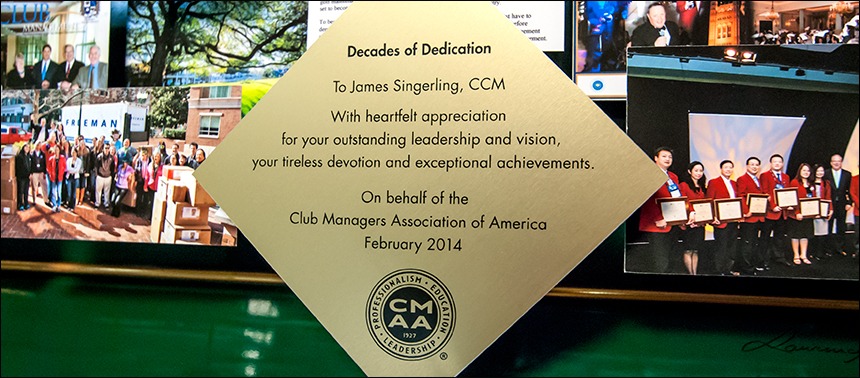 Making a career "come to life" is a specialty for Lawrence Romorini. The Club Managers Association of America's tribute celebrates milestones in  growth and accomplishments under CEO James Singerling, while featuring staff, colleagues, annual meetings and a passion for golf.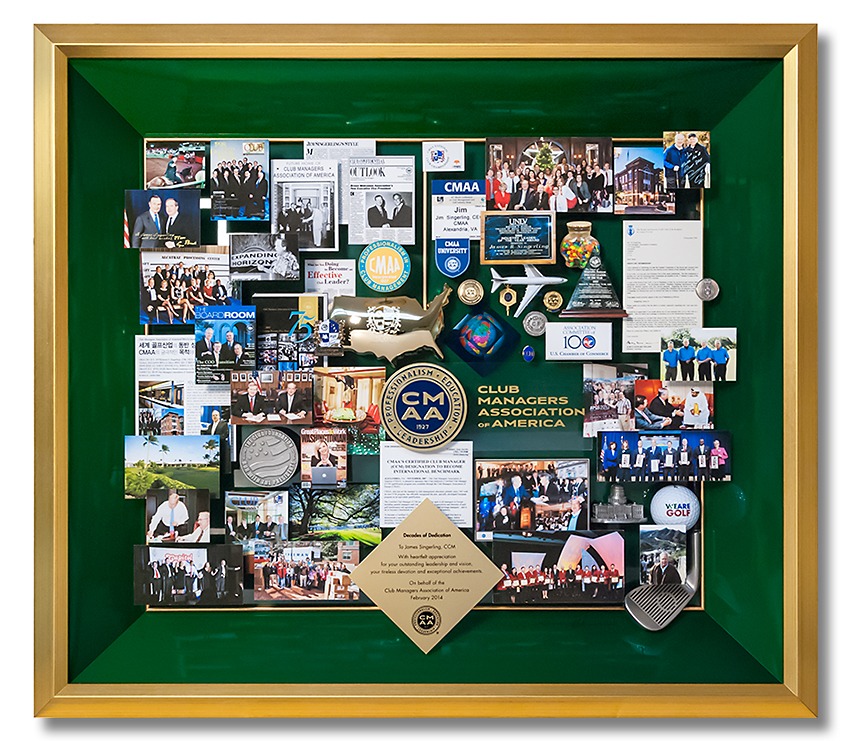 Mr. Singerling's One Of A Kind art was presented before members and friends at CMAA's 87th World Conference and Club Business Expo in Orlando, Florida, a perfect destination in February!
From the Royal and Ancient Golf Club of St. Andrews, Scotland to Augusta National Golf Club, the retrospective includes favorite golf courses, which, we trust, Mr. Singerling will continue to enjoy–along with his CMAA collage–for years to come.
---