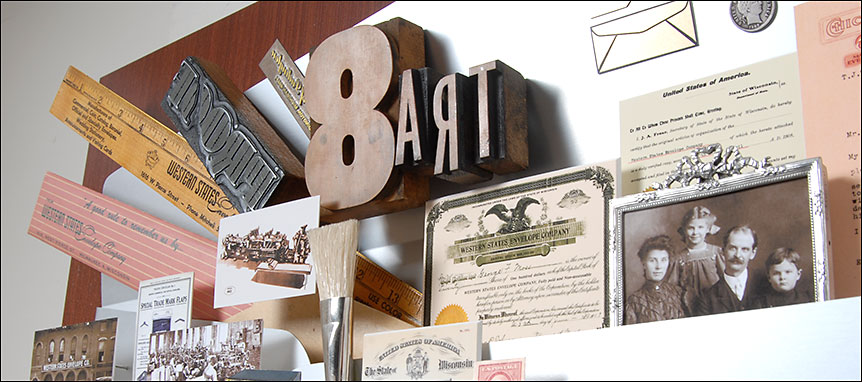 Congratulations to Western States Envelope & Label on your 105th anniversary! We hope you continue to enjoy your centennial lobby art. The design truly is One Of A Kind with its 3-dimensional envelope as centerpiece, from which your history flows, topped off by your iconic crown logo. The photos, catalogs, ads and 3-D you provided—an actual a die, a ruler and vintage swirl machine component—give the collage a fascinating texture. It was wonderful project collaborating with the "The Best Team in the Envelope and Label Business." One Of A Kind wishes you continued you success as you grow and thrive in your second century.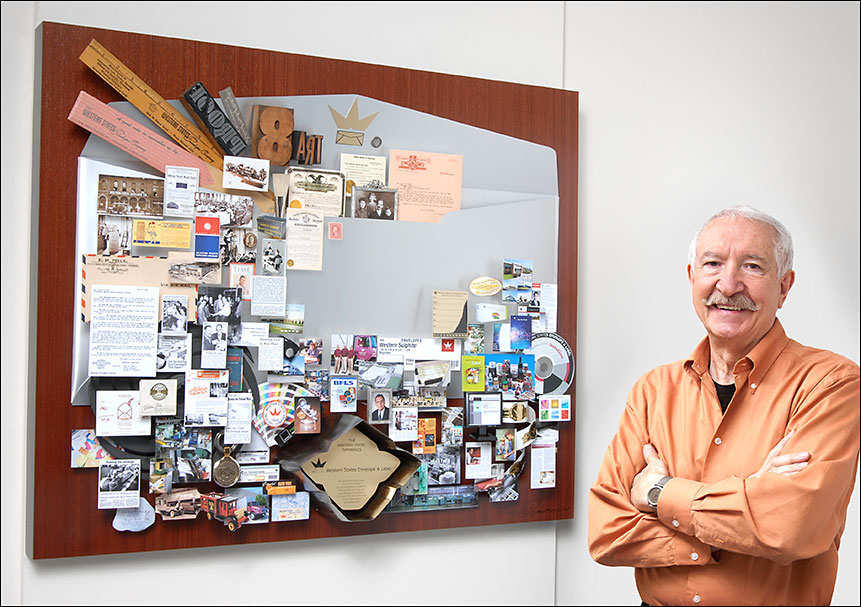 ©2008 One Of A Kind Inc., Art Studio, Silver Spring, Maryland
Size of the art: 36″ wide x 29″ high x 6″ deep
Created by Lawrence M. Romorini.
---