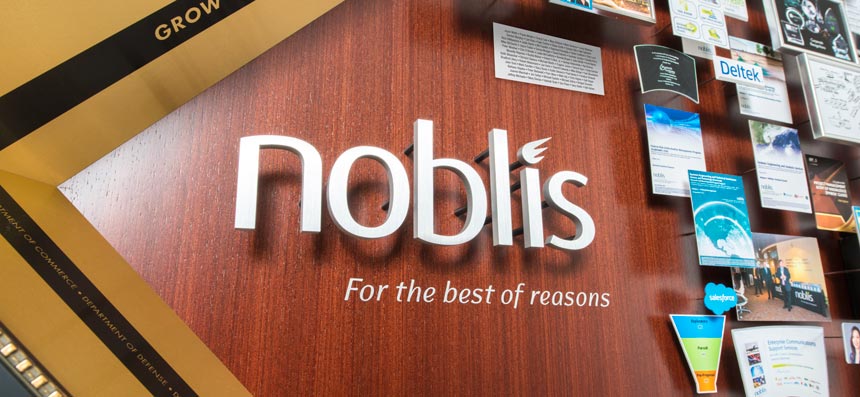 We love repeat clients! It was a delightful surprise when our past client Noblis (formerly Mitretek Systems) contacted us ten years later to create a complementary piece to their One Of A Kind 3-dimensional art created in 2006 for Mitretek's 10th anniversary.
The collage structure mirrors the first artwork, with the Noblis logo in the left center. The story flows from the bottom left, beginning with the rebranding from Mitretek Systems to Noblis and its dynamic transformation, around to the contemporary history on the upper left.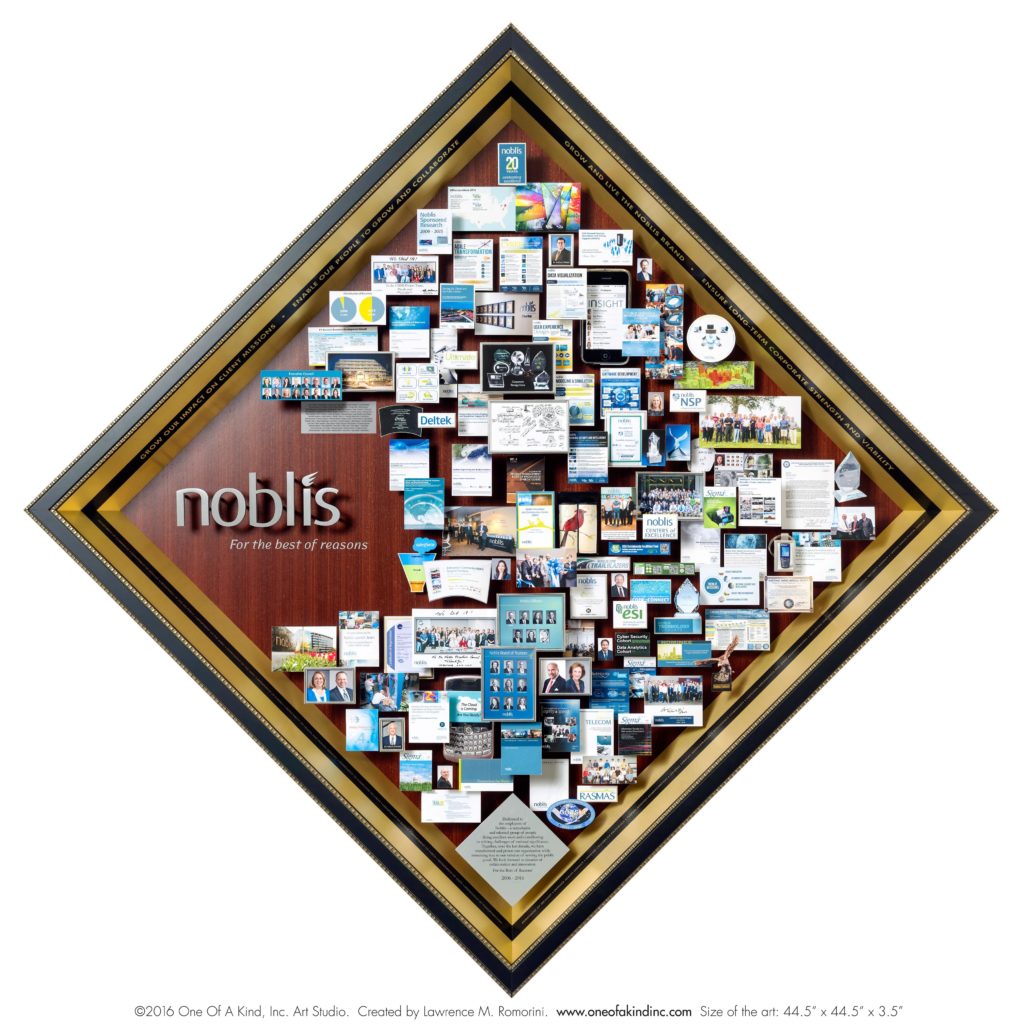 Noblis, whose tagline is "For the best of reasons", is a nonprofit science, technology and strategy organization. The wide range of agencies and organizations are engraved in the border of the frame.  Their growth, services and expertise are reflected through photos, publications and actual 3D items, grouped by Business Development and Governance, Innovation and Technology, Employee Engagement and Work and Clients. Multiple awards and commendations attest to their great success.
Evolving technology, such as an actual Blackberry at the beginning of the collage and a current iPhone in 2016, give the art a fascinating texture and authenticity.
The dedication reads:
Dedicated to the employees of Noblis –
a remarkable and talented group of people doing excellent work and contributing to solving challenges of national significance.
Together, over the last decade, we have transformed and grown our organization while remaining true to our mission of serving the public good.
We look forward to decades of collaboration and innovation.

For the Best of Reasons!

2006-2016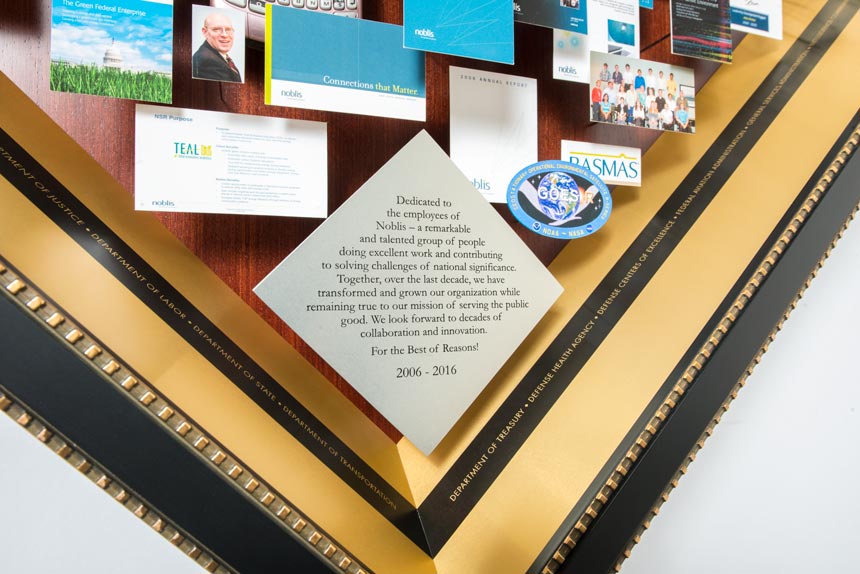 This collage was a strong collaboration with Noblis CEO, Amr ElSawy and Julie Brenner, Corporate Event Planner, and Jennie Doran, Marketing/Communications. Their care and attention to detail helped the artwork achieve its potential. The art was unveiled at the Noblis 20th anniversary party and will be installed with the Mitretek art in the company's new corporate headquarters.
Congratulations to Noblis on 20 years of excellence and innovation. We look forward to creating another beautiful tribute to honor the 30th anniversary!
---