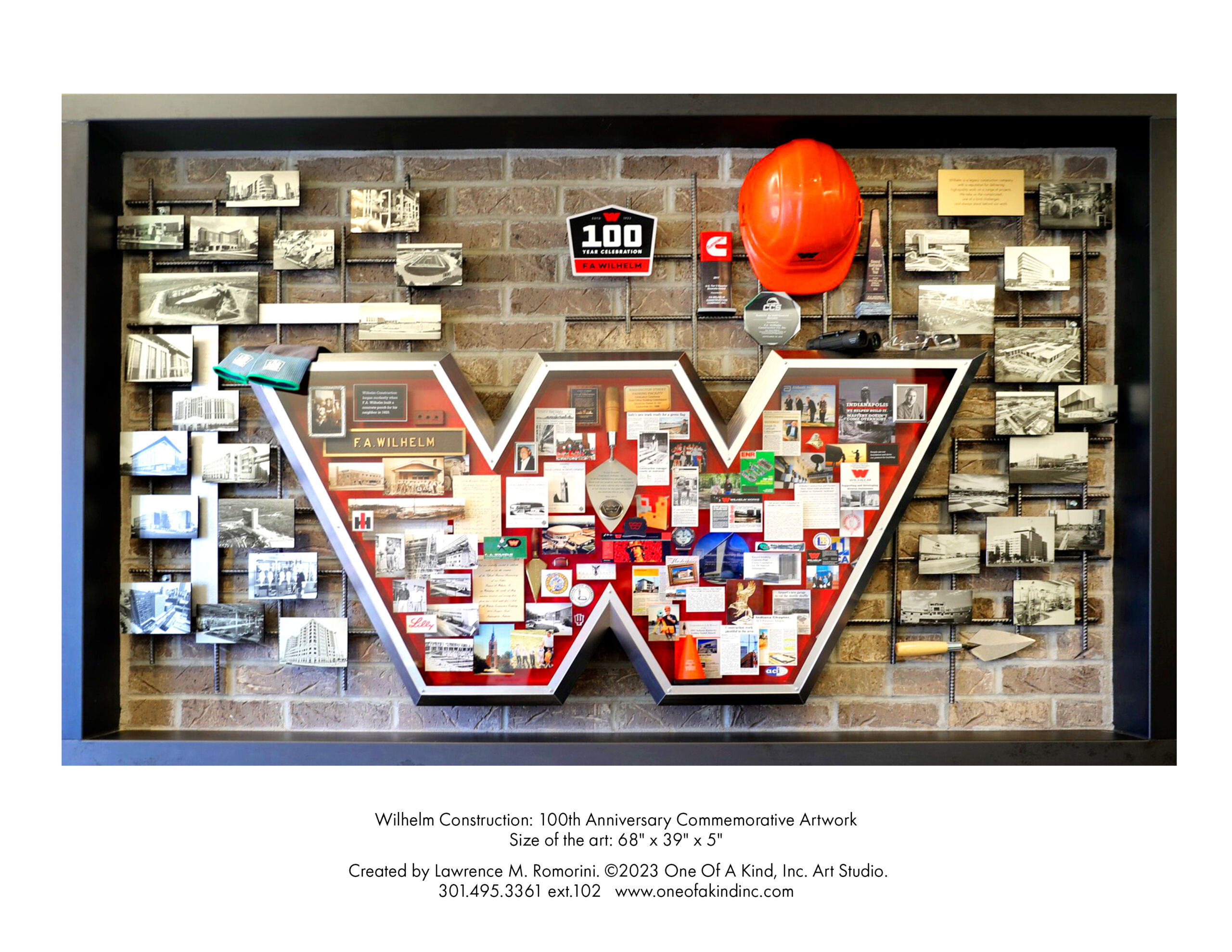 Celebrating Company's 100th Anniversary with Wilhelm Construction
Another Milestone Anniversary? We grow with your company! One Of A Kind was delighted to work with Wilhelm Construction again—10 years later—to update their 90th anniversary for the 100th anniversary.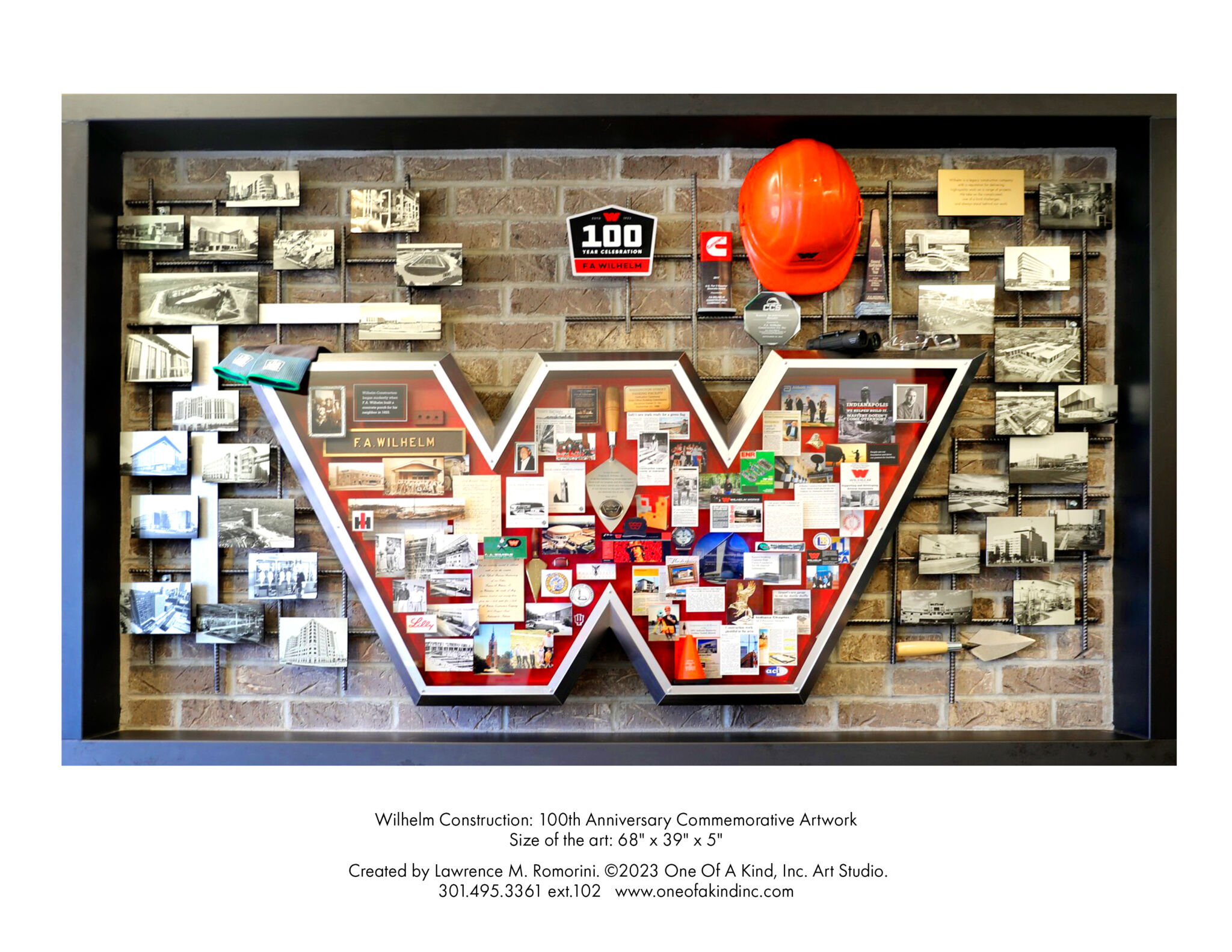 Based in Indianapolis, we commemorated a great story from The Heartland, showcasing accomplishments, projects and a century of family leadership. This "can-do" shop of true builders began when a handshake was a contract. 100 years later, the legacy continues.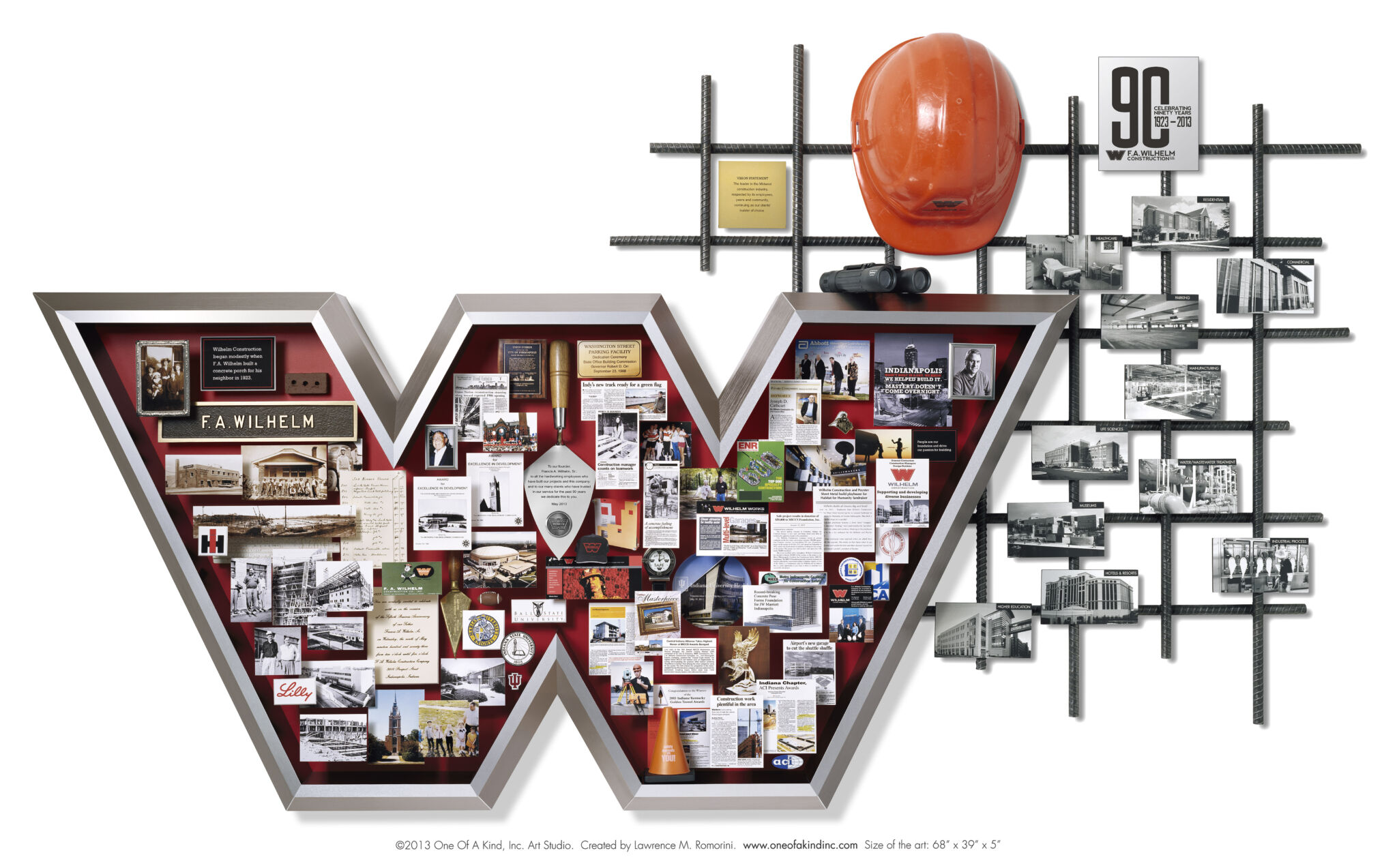 With this new art, updated for the centennial, a brick backdrop was added–a tangible way to incorporate the company's original building materials. Additional rebar and historical photographs flank the left side. Large-scale 3D items including binoculars, gloves, and protective glasses, rest atop a 3D Wilhelm logo, lending depth to this shadow box within a shadow box.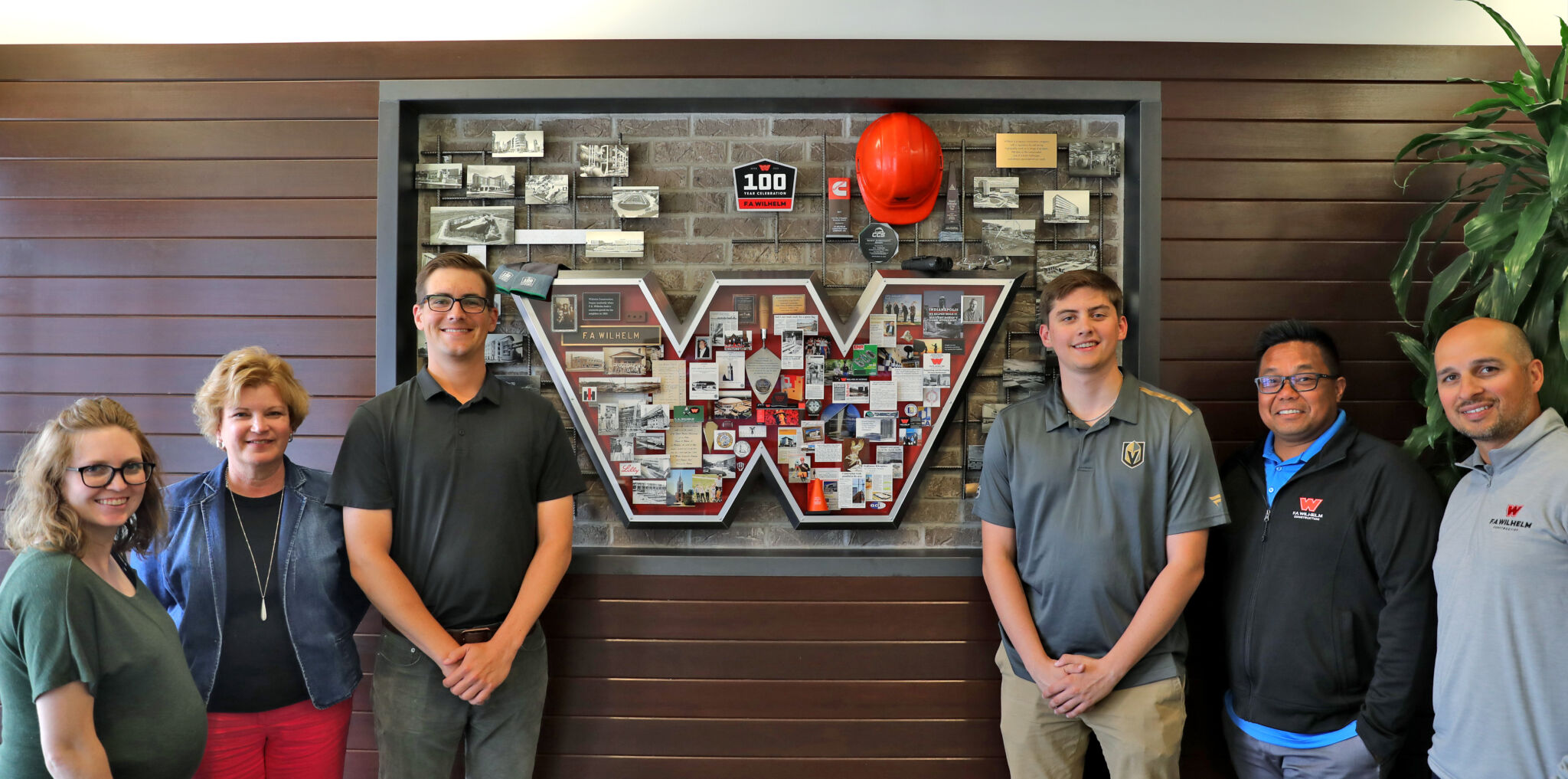 For over 30 years, Lawrence Romorini's unique specialty has preserved inspiring stories in 3-dimensional art through miniaturized images, memorabilia, and even large-scale items—whatever is most compelling to celebrate history, values, leadership and achievement. As your story evolves, contact us if you'd like to consider transforming it into fascinating, One of A Kind 3-dimensional art for a lobby, boardroom or private collection.