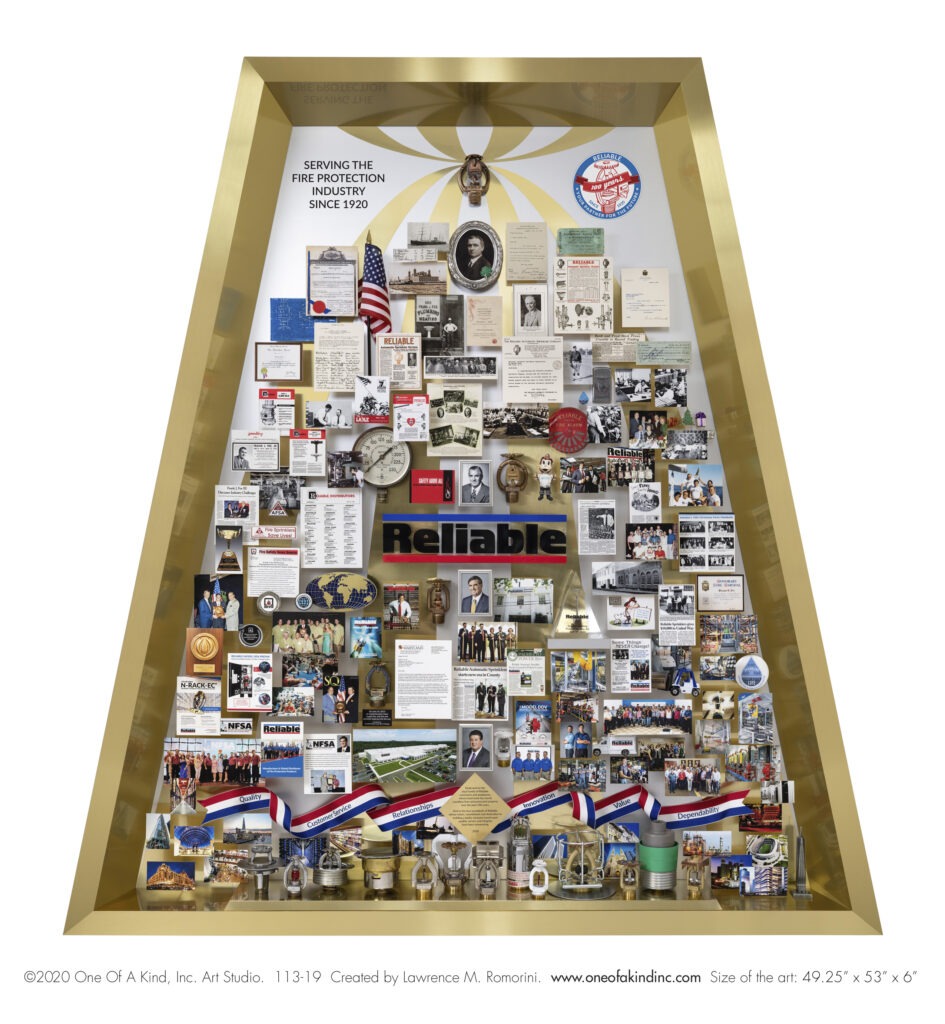 Reliable Automatic Sprinkler Centennial Art
Reliable Automatic Sprinkler, a leading American manufacturer & distributor of fire protection equipment, collaborated with artist Lawrence Romorini, founder of One Of A Kind Art Studio, to create commemorative 3-dimensional art for their Centennial in 2020.
Employees, customers and vendors around the globe are getting a sneak peek at the art—which has not yet been unveiled—through an interactive feature just launched on their website.
Reliable's 3-Dimensional Centennial Artwork can be seen in person later this year when it is installed in their Liberty, S.C., Manufacturing Headquarter lobby. Although they couldn't have the large celebration initially planned due to COVID, thanks to this unique web feature, Reliable is still able to share their fascinating story on the 100th anniversary to highlight this milestone.
---