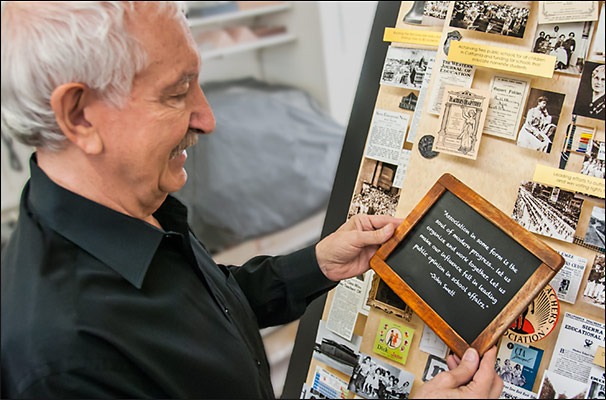 California Teachers Association unveiled the weightiest–and one of the most unique–One Of A Kind collages ever at their October Council Meeting, held in Los Angeles this past weekend. This retrospective is the first collage with roots in the California Gold Rush, chronicling CTA's support for free public education, its teachers and students, and for civil rights from the Golden State's beginnings.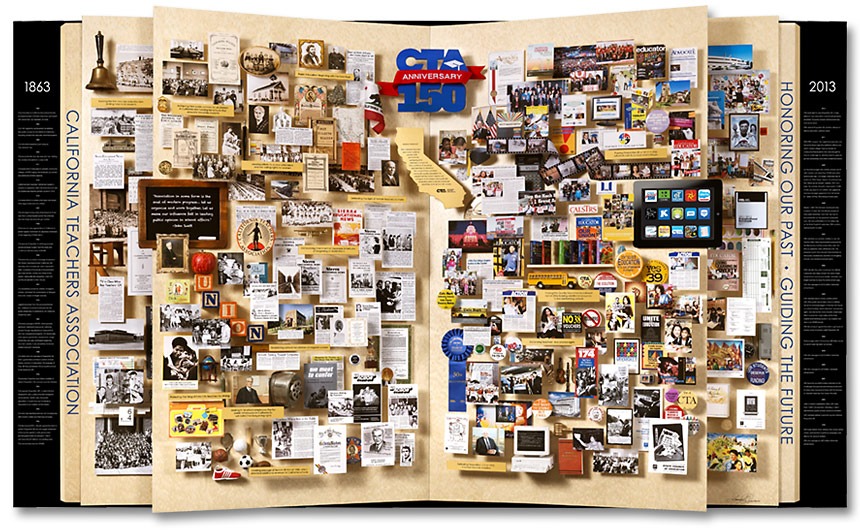 Measuring 8 feet x 4.5 feet x 15 inches, the 150th Anniversary artwork features an open book design to showcase CTA's history, milestones and advocacy. It will be installed in the lobby of the California Teachers Association headquarters in San Francisco and has been reproduced as a commemorative brochure and as an interactive website feature.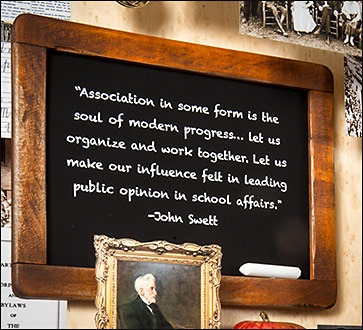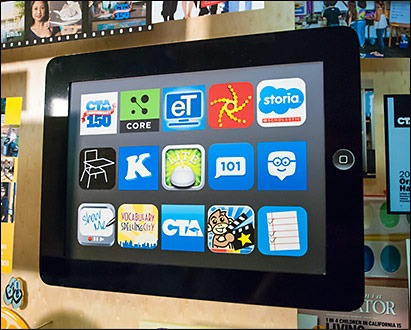 The story flows counterclockwise from the top left page and features scores of photos, publications and 3D items. The evolution of teaching tools is highlighted throughout, including a vintage chalkboard with a quote from CTA's founder on the left. In juxtaposition, on the right, is a contemporary iPad with CTA apps.
---