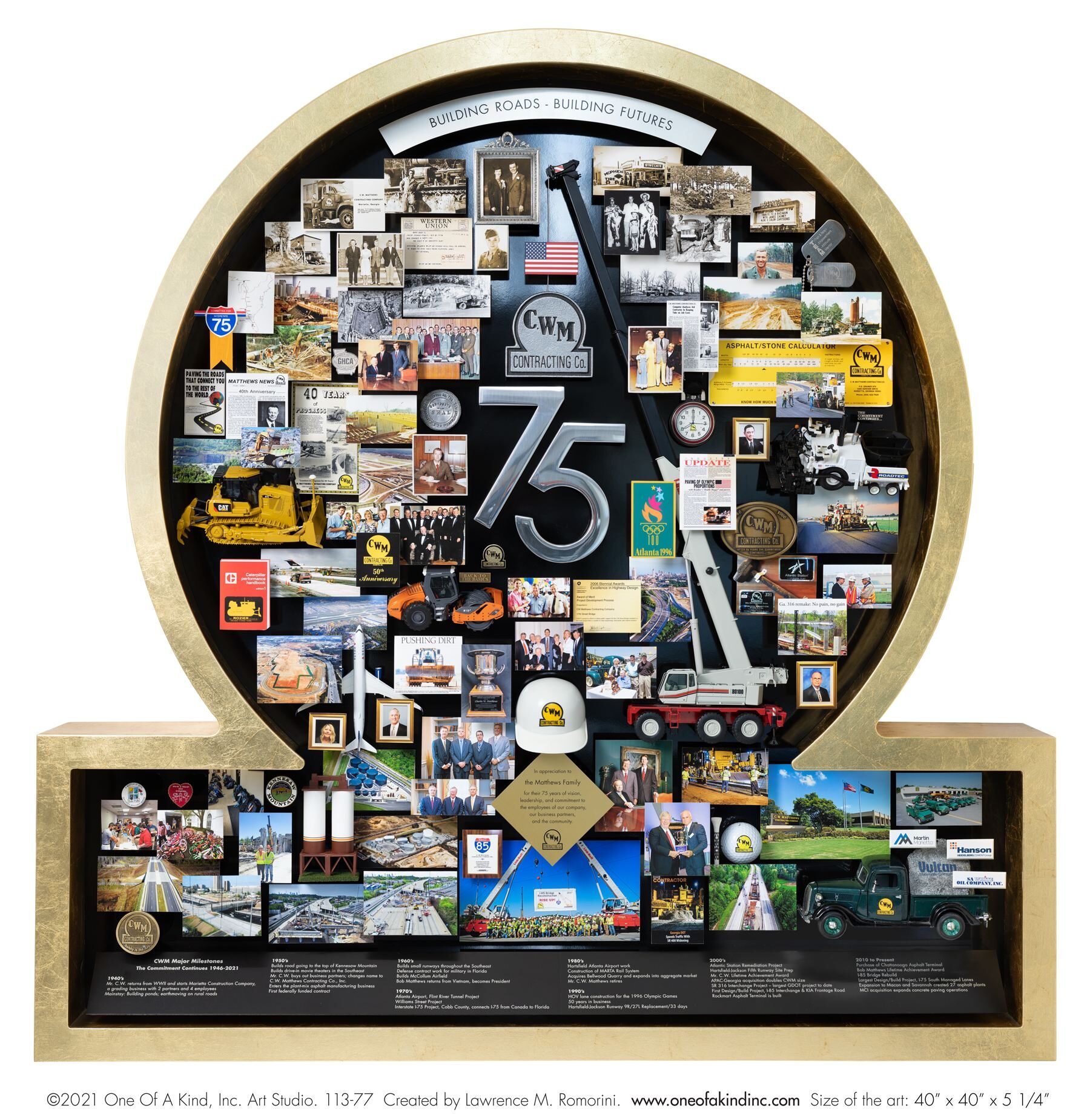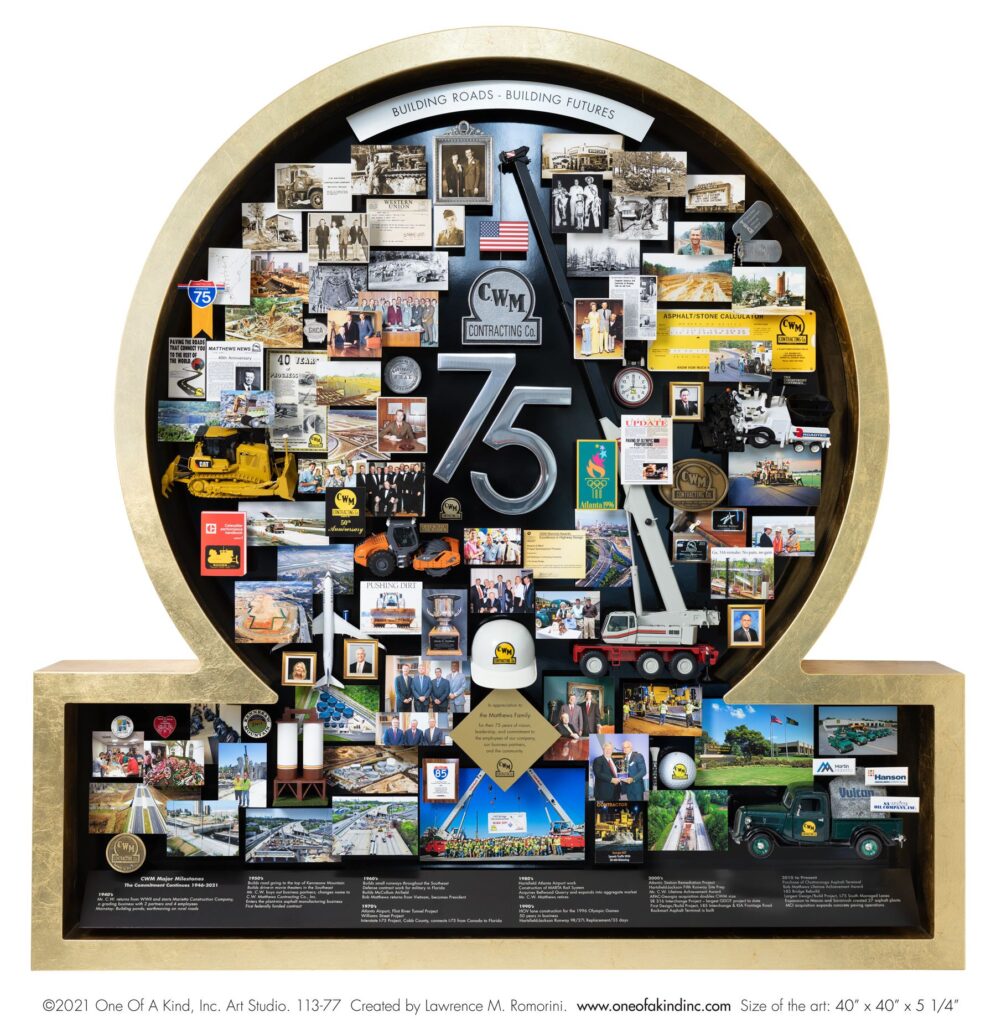 C.W. Matthews Contracting Co.'s 75th anniversary art is as big and bold as the roads they build. The 3-dimensional commemorative art tells the story of how CWM paved their way to success, from their humble beginnings as a grading business with four employees, to becoming an industry leader of transportation projects and materials. Now a 4th generation family owned business, the art was presented to the Matthews family to celebrate their 75-year history.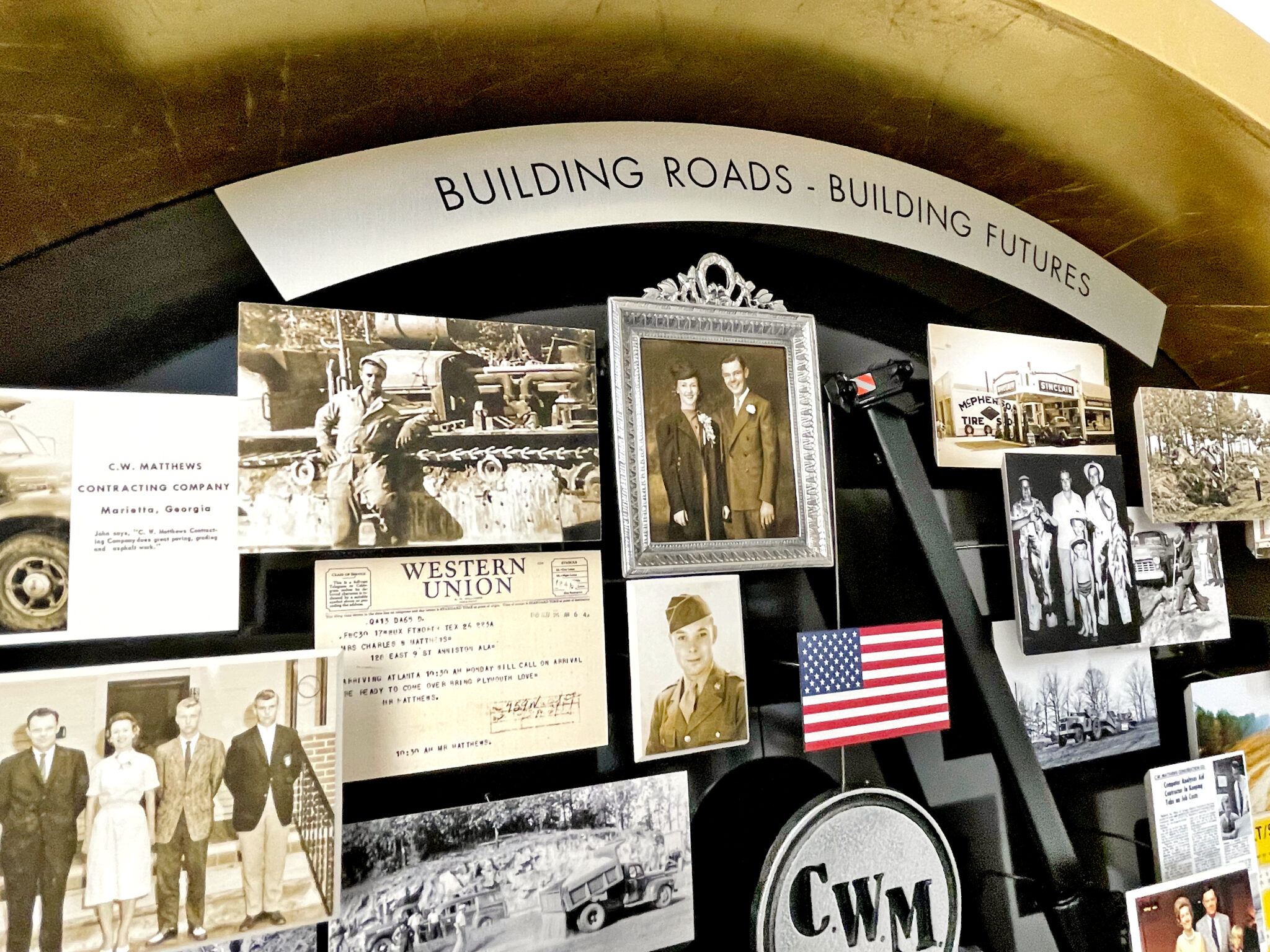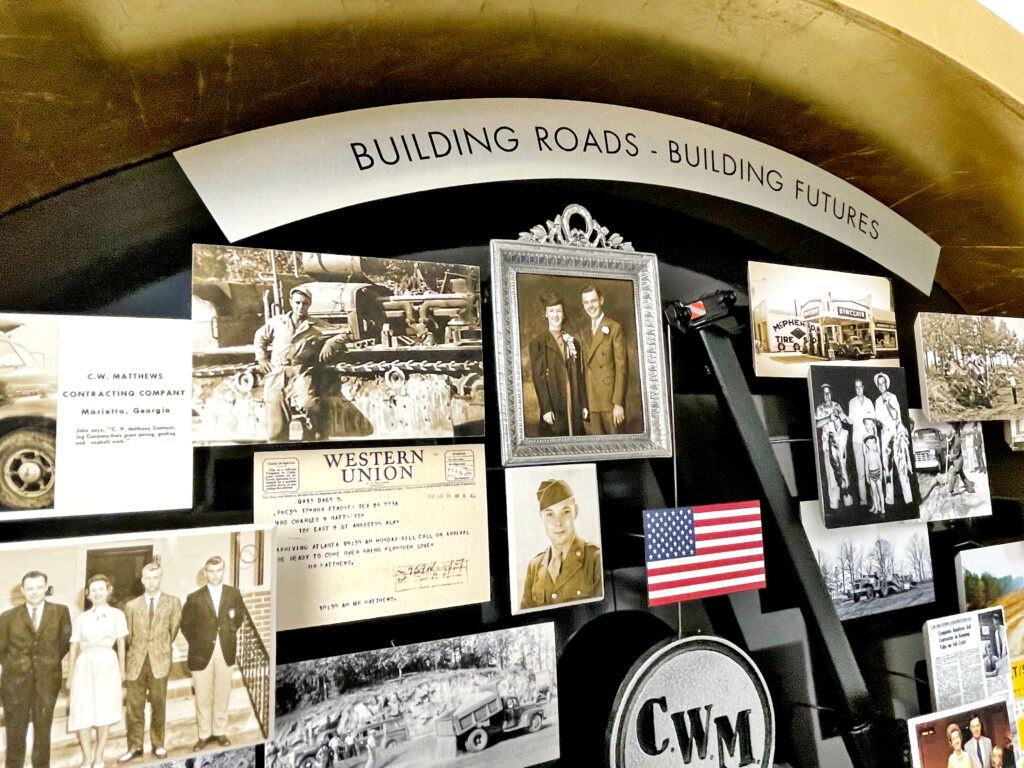 Starting at the top with the slogan BUILDING ROADS – BUILDING FUTURES engraved in metal, the story flows down and features photos, news articles, and actual memorabilia. Building roads (and futures) would not be possible without an essential equipment fleet. To highlight their importance, many of the equipment used in the construction of bridges and roads are included as a 3D miniature replica: a CAT bulldozer, a Roadtec paver, a Hamm roller, an asphalt silo, and a Link-Belt crane. The crane is holding up a trailer hitch cover that features the CWM logo.
The art is designed with a black lacquer background surrounded by a gold leaf frame. Along the bottom inner border is a timeline highlighting CWM's major milestones throughout the decades. Other 3D items included in the art are a mini Ford truck, a Vulcan stone, a mini Delta plane, a pocket watch, a CWM golf ball, a golf tee, a CWM belt buckle, dog tags, CWM Corporate SEAL, a CWM hardhat, and various pins.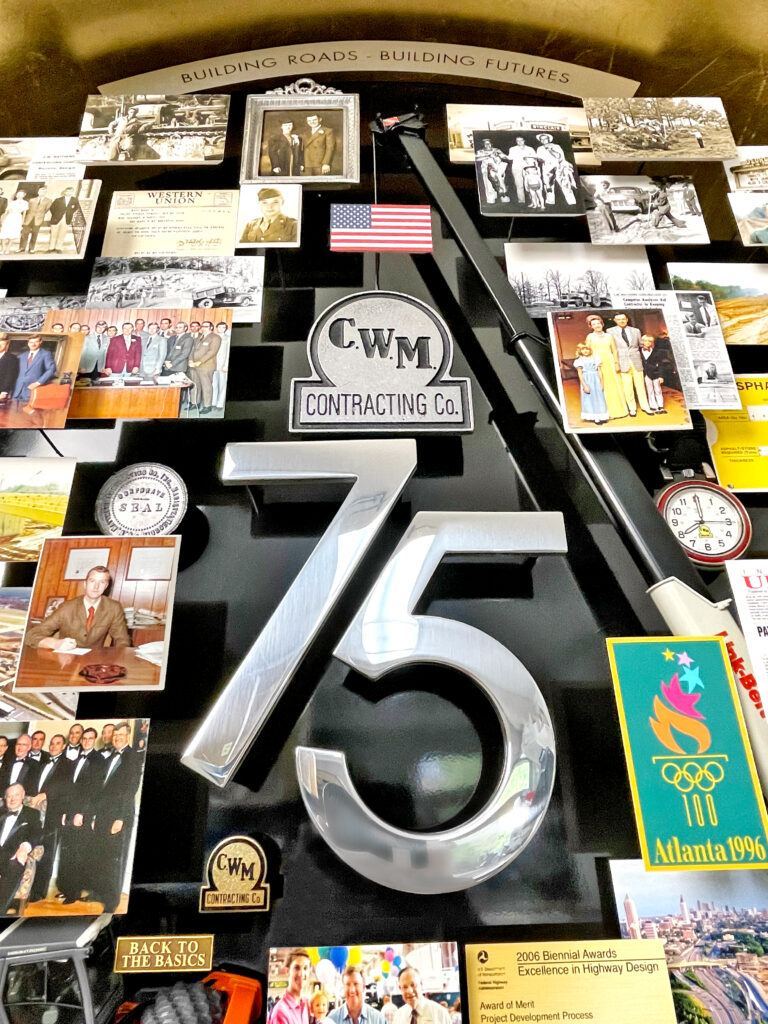 At the bottom, the two cranes in the I-85 group photo give the appearance of hoisting up the dedication plaque. Surrounded by photos of the Matthews family leadership, the dedication reads:
In appreciation to
the Matthews Family
for their 75 years of vision,
leadership, and commitment to
the employees of our company,
our business partners,
and the community.
The artwork was unveiled at a Board of Directors Meeting to culminate the 75th anniversary.