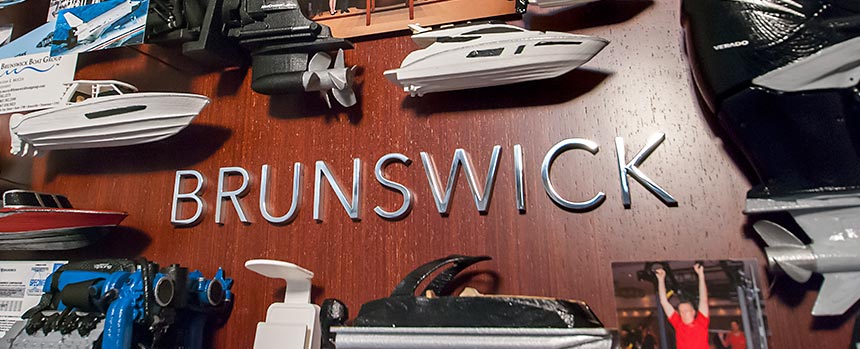 Brunswick expressed appreciation to their retiring CEO with 3-dimensional art created by One Of A Kind Art Studio. The collage commemorates the company's rich 170-year legacy and his leadership over the past two decades.
A custom-printed ribbon flows through the story, bearing the logos of the many brands that fall under the Brunswick umbrella. 3D models of their current boats, engines and Life Fitness equipment add a fascinating texture and authenticity around a polished metal Brunswick logo. The impressive 3-dimensional growth chart sits at the top of the art and celebrates an all-time high for Brunswick stock prices in 2015.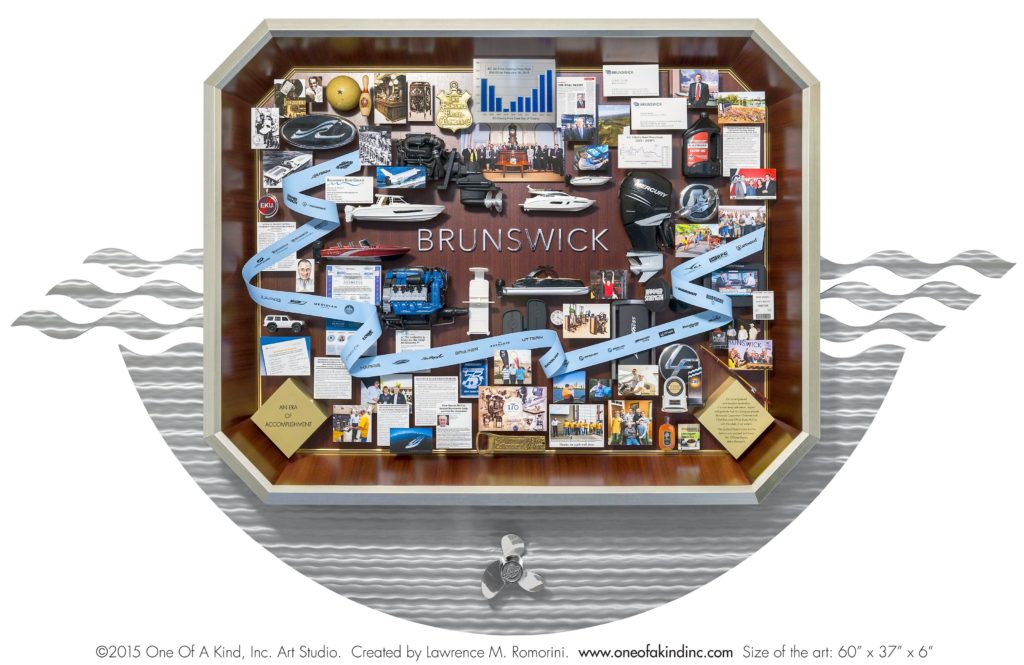 A most unique element of the Brunswick art is the metalwork surrounding the structure, symbolizing the hull of a ship and the waves made by the CEO as he steered the company on a course for success.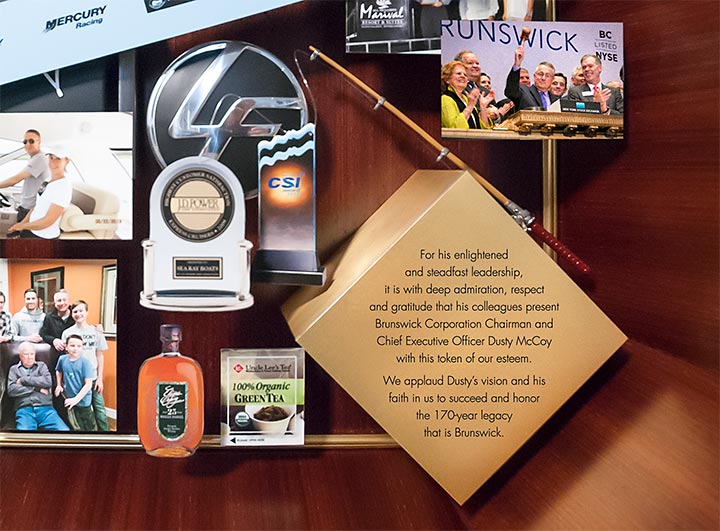 The message on the dedication plaque is the perfect complement to the artistic tribute of appreciation:
For his enlightened and steadfast leadership,
it is with deep admiration, respect and gratitude
that his colleagues present
Brunswick Corporation Chairman and Chief Executive Officer
Dusty McCoy
with this token of our esteem.
We applaud Dusty's vision and his faith in us to succeed
and honor the 170-year legacy that is Brunswick.
We are grateful for the wonderful collaboration of our Brunswick clients and delighted to hear they were "thrilled." As we had hoped, "it is a breathtaking piece that truly captures the spirit of the company and his leadership and we are so pleased!"
Visit our Executive Tributes Portfolio to see more custom-made artwork honoring great leadership.
---