It all began with a conversation overheard in a Boeing lobby in 1963. Soon, in 1965, Don and Phyllis Lindsay were shipping their first order of titanium flanges to The Boeing Company, and in 1966 they founded Exotic Metals Forming Company.
When President and CEO Bill Binder received a One Of A Kind brochure several years ago, he tucked it away for the right occasion. In 2015, the timing was right, with Exotic's 50th anniversary just around the corner. Lawrence Romorini and Donna Rome hit the ground running – well, flying, as they traveled to Seattle, WA, to tour the amazing Exotic Metals facilities to brainstorm the possibilities in person with Bill Binder and get a firsthand appreciation of the memorabilia, family story and Exotic products.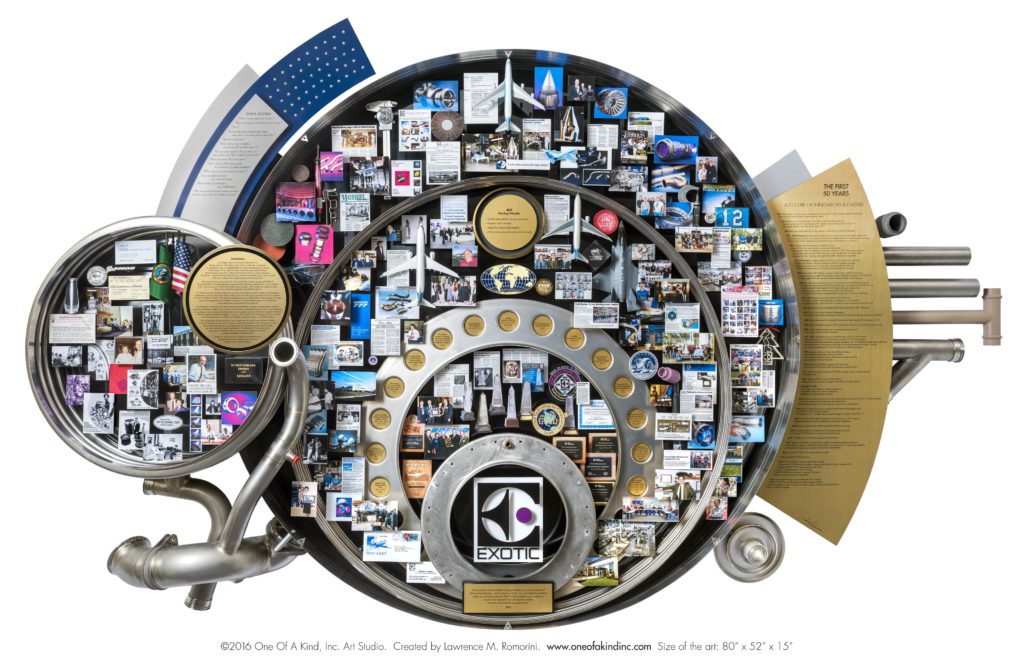 It was soon obvious that a dynamic structure would benefit from actual Exotic Metals fabricated products. To commemorate how Exotic Metals has expanded from modest beginnings to a major supplier in the aerospace industry, Lawrence used circles of metal, each larger than the previous, to reflect the story, with metal piping on the outer structure. A "The Beginning" paragraph provides background for the founding of the company, with the miniature photos, publications, memorabilia and products commemorating the entire 50-year history.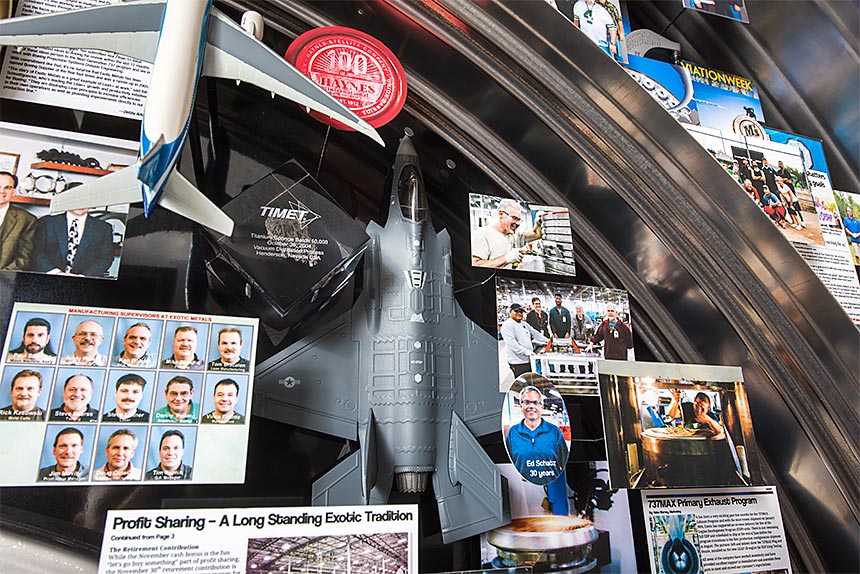 Three dimensional Boeing planes, U.S. and Washington state flags, safety glasses, a brass globe, medallions, pins, tools and fabricated products provide a fascinating texture. One metal circular product showcases the many awards Exotic has won, with a mixture of hand-cut images and photo-engraved brass. BEST Guiding Principles are engraved on a brass plate.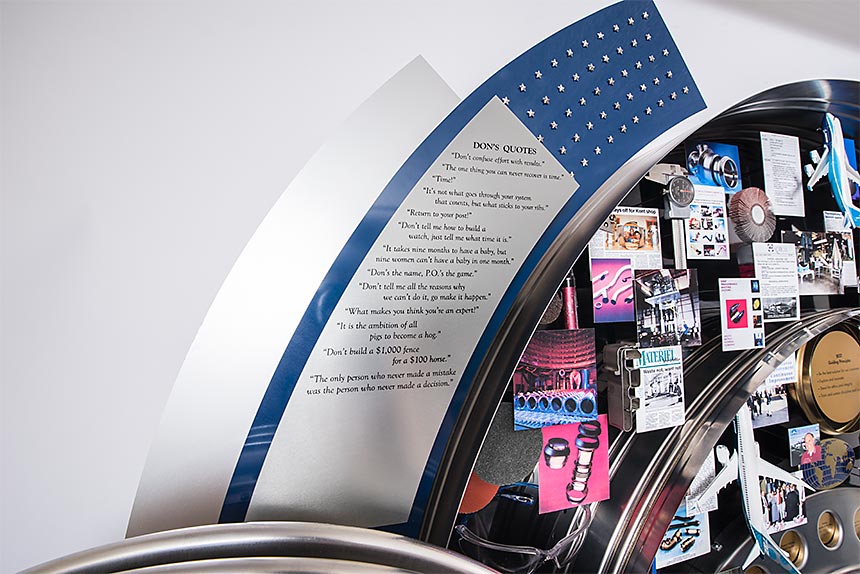 The outer structure includes a list of "Don's Quotes" (Don, the Founder) photoengraved in metal with a field of 50 stars, suggesting Exotic's role in the exciting aerospace industry and future aspirations.
A brass photoengraved timeline on the other side of the art communicates even more details in the Exotic story.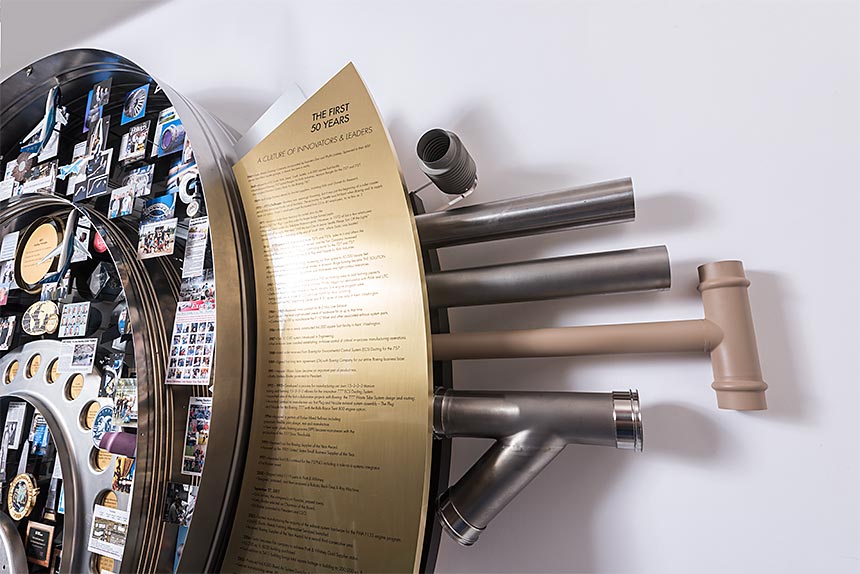 The art, first unveiled October 20th at Exotic's 50th birthday party, will be installed in their new headquarters building lobby, now under construction. Of the presentation, Bill Binder wrote us "The artwork displayed fantastically. People were mesmerized and blown away with the piece. It was truly special."
It was truly an Exotic artistic opportunity and wonderful collaboration, for which we'll always be grateful. Thank you, Bill!
---