AMETEK, a leading global manufacturer of electronic instruments and electromechanical devices, just presented One Of A Kind 3-dimensional art to retiring Executive Chairman Frank Hermance. The retrospective collage celebrates the company's 27 years of growth under his leadership and expresses appreciation.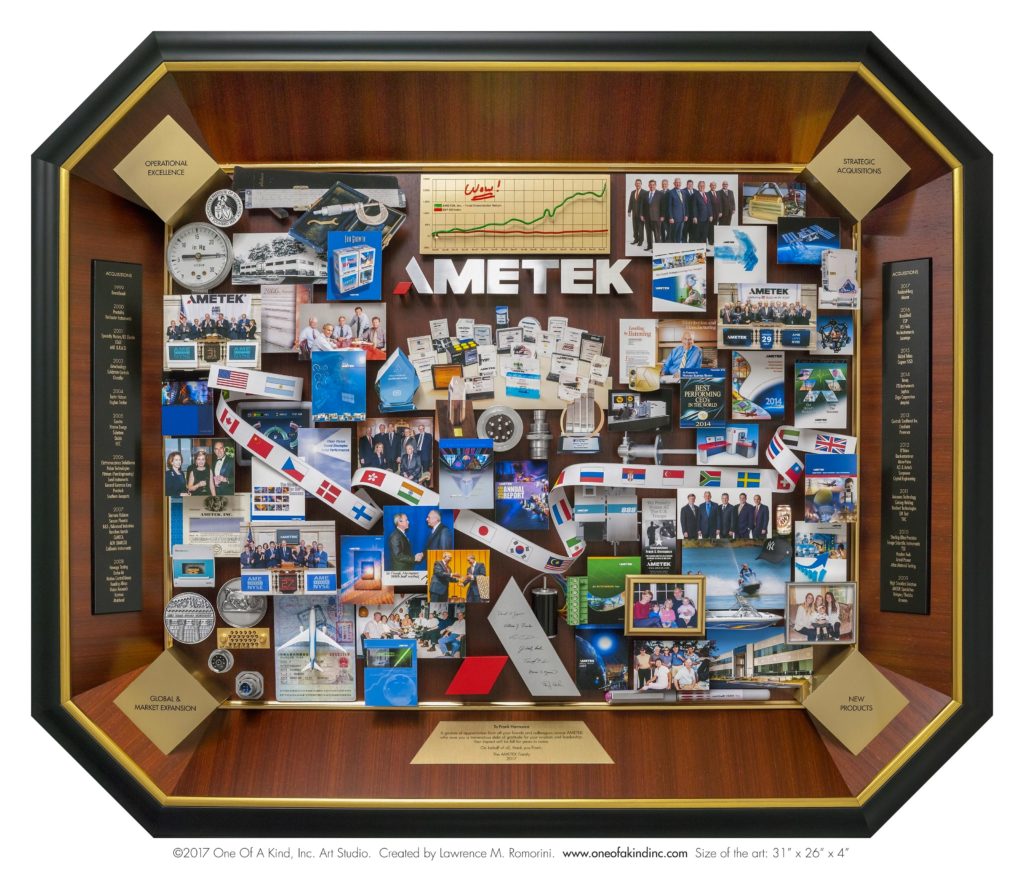 The story flows around the AMETEK logo, a centerpiece of awards and a 3D graph showing AMETEK's impressive Total Shareholder Return vs. the S&P 500. Four cornerstones reflect AMETEK's growth strategies: Operational Excellence, Strategic Acquisitions, Global & Market Expansion and New Products. AMETEK many acquisitions are featured in the border.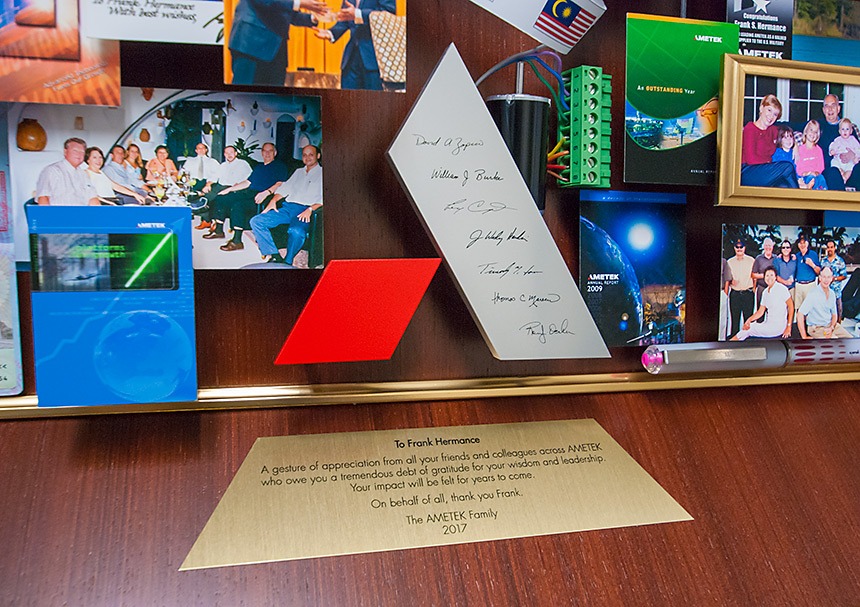 AMETEK products are included throughout the art, in images and in actual 3D. Signatures of key executives are on an AMETEK "A" at the bottom of the art, along with a dedication plaque that reads:
A gesture of appreciation from all your friends and colleagues across AMETEK who owe you a tremendous debt of gratitude for your wisdom and leadership.

Your impact will be felt for years to come.

On behalf of all, thank you Frank.

The AMETEK Family

2017
Following the presentation, our client emailed: "Huge success and many, many people were marveling over the art." That's what we love to hear!
---