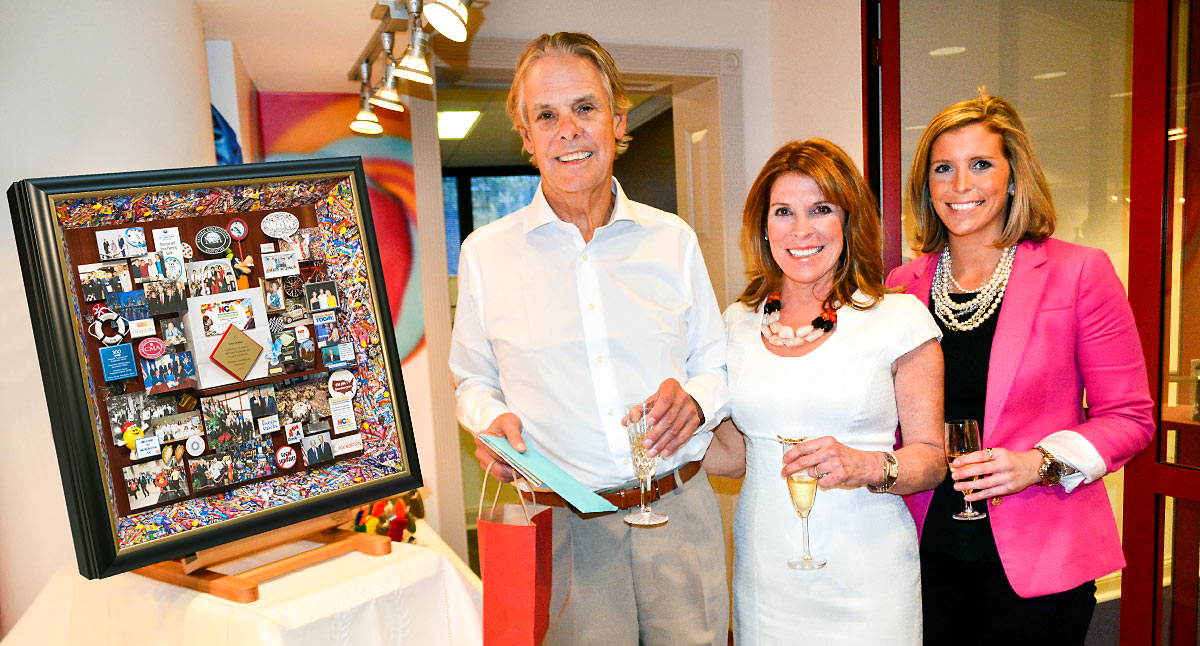 It was a special treat creating the 3-dimensional retirement tribute honoring the National Confectioners Association President Larry Graham, who has led NCA since 1992. We collaborated in secret with Graham's Executive Assistant Barbara O'Brien and her team to find photos, publications and 3D items to include in the artwork. The care and attention to detail exhibited by the NCA staff reflects their appreciation for Graham's vision and longtime leadership. The art was unveiled at a staff dinner in his honor, and displayed at industry-wide celebrations for Mr. Graham.

©2014 One Of A Kind, Inc. Art Studio.  Created by Lawrence M. Romorini.  Size of the art: 24" x 24" x 4"
It was important that the artwork reflect the ambiance of NCA's Georgetown headquarters–bright, colorful and fun! The border sets the mood, overflowing with candies of member companies. The goody bag that serves as the centerpiece calls to mind the gift bags full of treats that NCA hands out to their guests. Through it all, the account of Graham's leadership ties everything together. Starting above the goody bag and flowing counter clockwise, the retrospective finishes appropriately on the exclamation "WOW,"  perhaps the best way to describe Graham's lasting impact on the National Confectioners Association.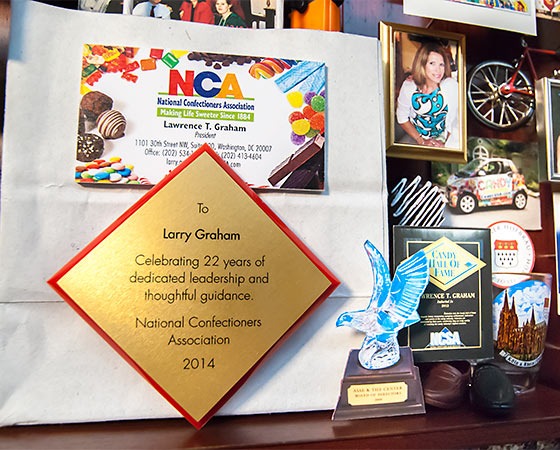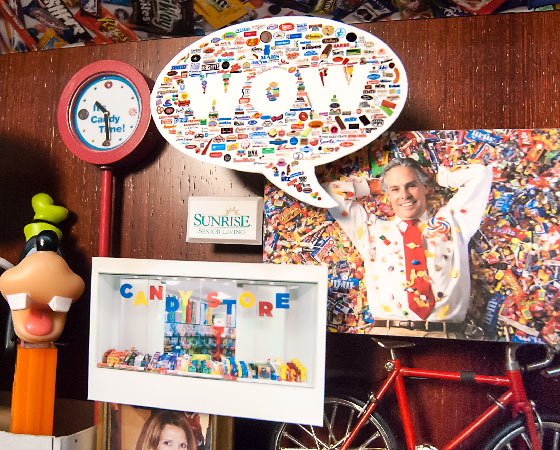 ---