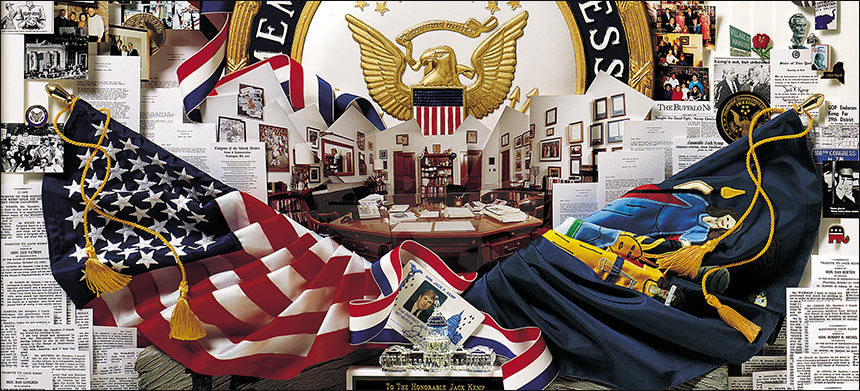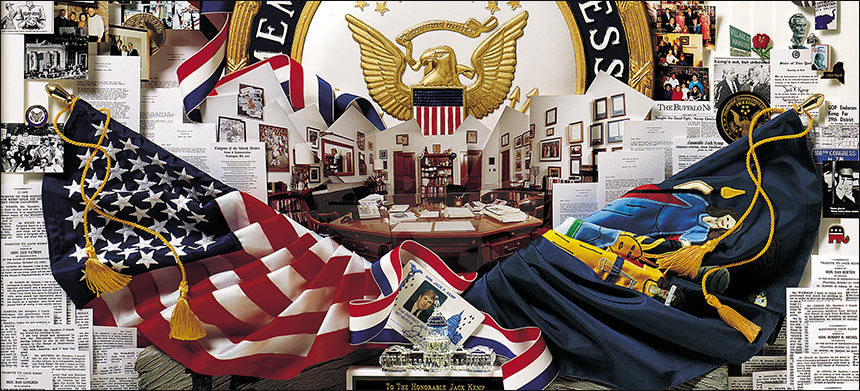 As Flag Day is celebrated June 14, we remember how important the U.S. flag has been to many of our One Of A Kind recipients. And what a beautiful creation it is, offering a flowing, meaningful design element for Artist Lawrence Romorini to incorporate into his One Of A Kind 3-dimensional collages.
Congressman Jack Kemp's 3-dimensional commemorative collage was the very first to include actual flags to symbolize his strong patriotism and service to his country. Over 25 years later, Jack Kemp's tribute remains an all-time favorite for many who view samples of One Of A Kind artwork.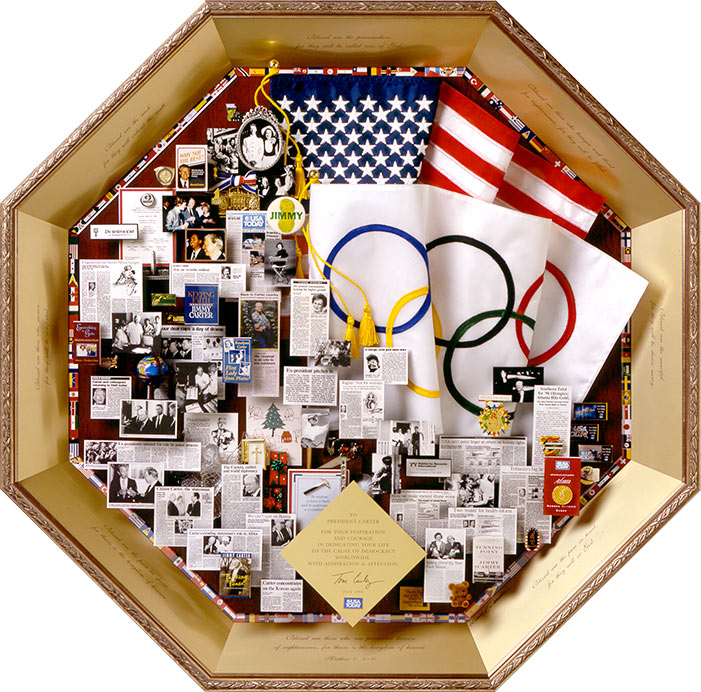 This tribute to President Jimmy Carter is currently on display in the Jimmy Carter Presidential Library and Museum in Atlanta, Georgia.
©1996 One Of A Kind, Inc. Art Studio. Created by Lawrence M. Romorini. Size of the art: 31″ x 31″ x 5″
Many other opportunities have since followed to incorporate the U.S. flag into One Of A Kind art—including the Air Force Association, Andrews Federal Credit Union, Argonaut Gold, Commission on Accreditation of Law Enforcement Agencies, Kansas Farm Bureau Insurance, Abbott, National Rural Water Association, and the American Management Association. The red, white and blue flag invariably connotes a story possible "only-in-America," and the singular opportunities and benefits that this country offers.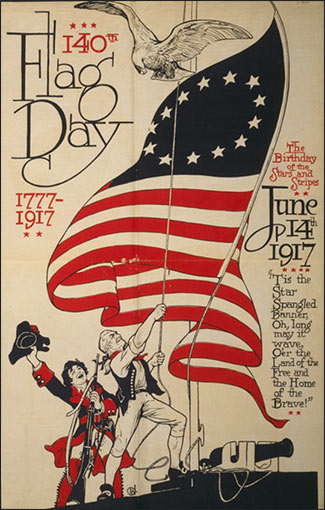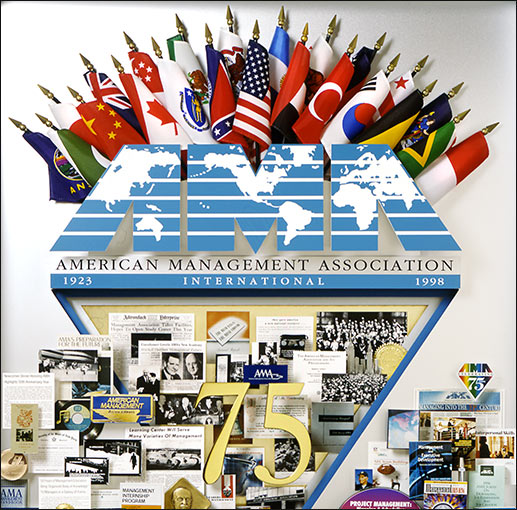 Today we celebrate the 105th anniversary of Flag Day, established in 1916 by President Woodrow Wilson. Make sure to unfurl and proudly wave your flag!