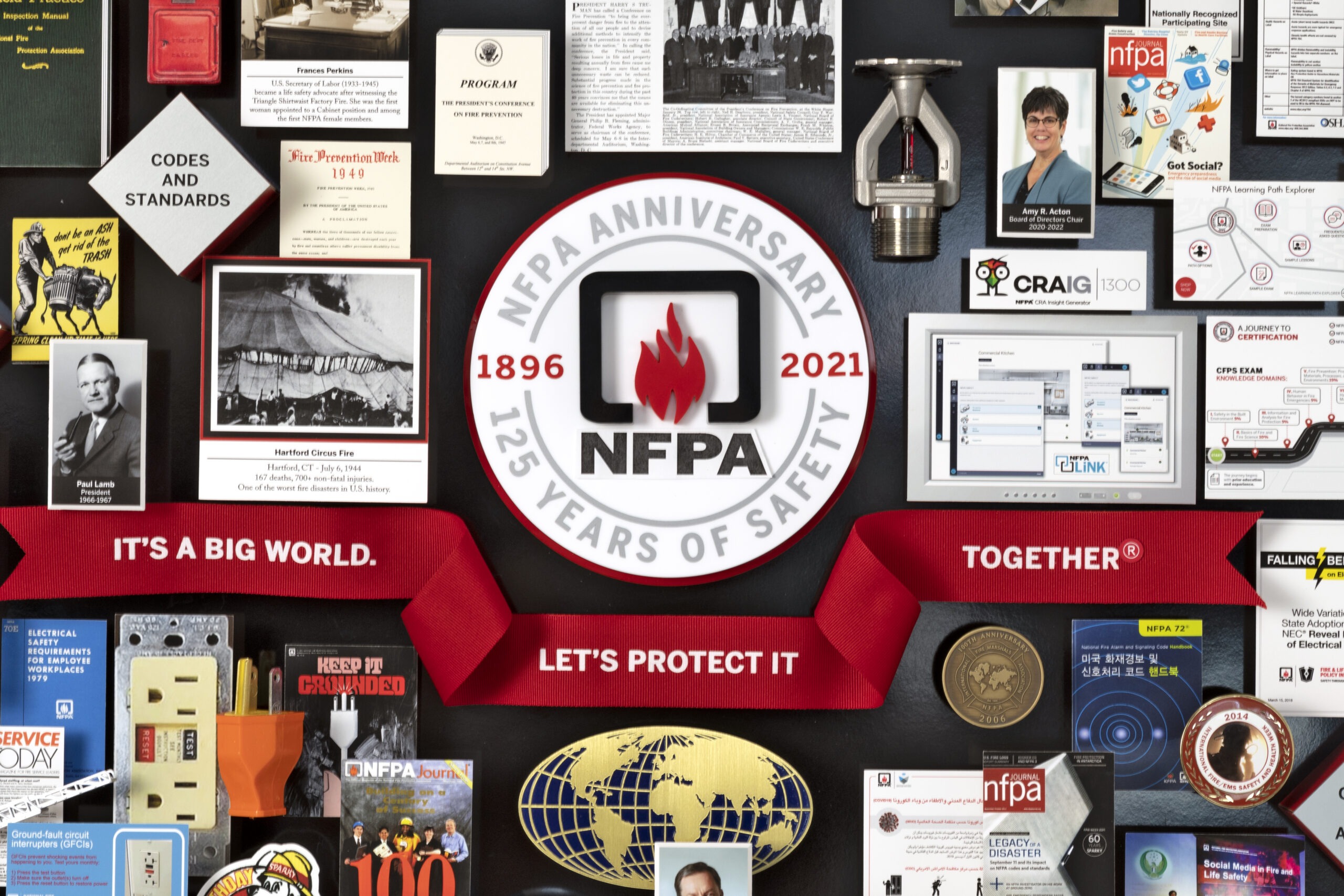 As 2021 draws to a close, do you know what was happening in 1921? Fun facts:
– The post office pilots flew mail from San Francisco to New York in a new record time – 33 hours and 20 minutes!
– Ford Motor Co. produced about 55% of US automobiles.
– And 8 million women were working, with about 87% in teaching and secretarial work.
At One Of A Kind, we help companies highlight their anniversaries and celebrate their stories with 3-dimensional commemorative. Part of the creation process requires extensive research on the history of the company, which makes us naturally curious about the circumstances surrounding the formation of these organizations.

So what was also happening in 1921? Fifty elementary school principals met in Atlantic City to establish the Department of Elementary School Principals (DESP), now known as the National Association of Elementary School Principals (NAESP). They discussed the growing importance of the principalship, and how the association would help grow the expertise of the role. 100 years later, NAESP is celebrating a century of supporting and advocating for elementary and middle level principals in their commitment for all children.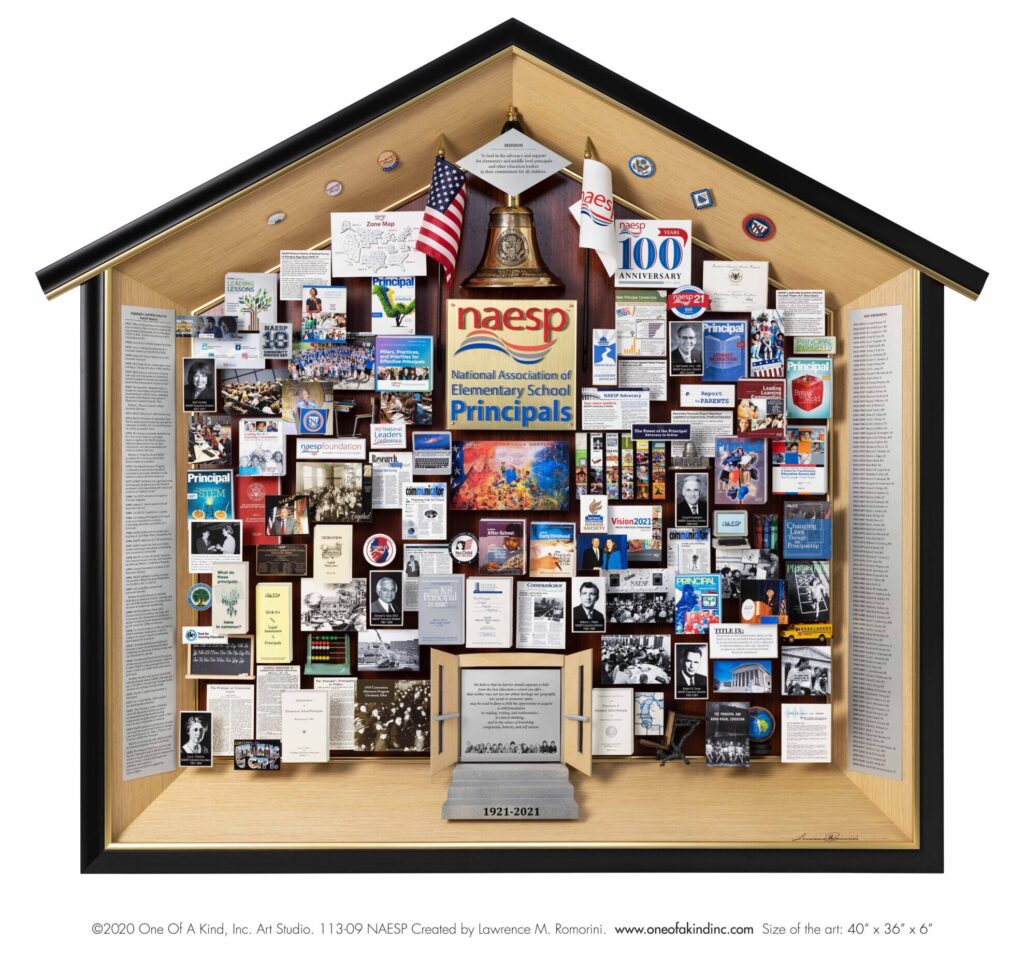 NAESP commemorated this major anniversary milestone with One Of A Kind 3-dimensional art that tells their centennial story in a unique, meaningful way. NAESP's team also worked with One Of A Kind to create an interactive website with descriptive key to share their story nationwide. Explore the art in detail and click on any item to read about its history and significance to the association.
Going back another 25 years to 1896, insurance executives struggled with the ways sprinklers were being installed. For example, nine different standards for sprinklers were used within a 100-mile radius of Boston. To resolve this issue, organizations gathered and the National Fire Protection Association (NFPA) was formed, born out of a need for a single fire sprinkler standard. Now in 2021, NFPA is celebrating 125 years as the global leader in building, fire, electrical, and life safety.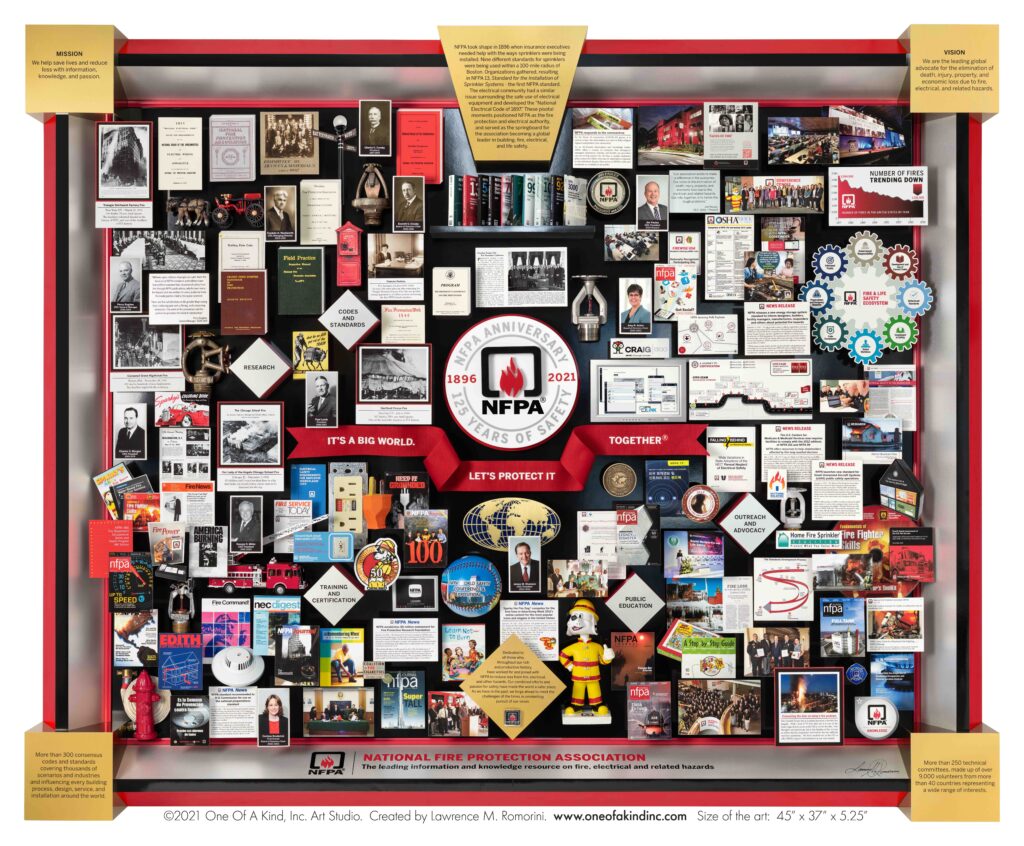 To commemorate their rich and fascinating history, NFPA worked with artist Lawrence Romorini to create One Of A Kind 3-dimensional anniversary art, along with an interactive website feature and descriptive key to share their story globally. In the center of the art is a red ribbon featuring NFPA's tagline: IT'S A BIG WORLD. LET'S PROTECT IT TOGETHER.
Another One Of A Kind company that celebrated their 100th anniversary in 2020 answered NFPA's call to action regarding fire safety: Reliable Automatic Sprinkler. Reliable is a leading American manufacturer & distributor of fire protection equipment. The company collaborated with One Of A Kind to create commemorative 3-dimensional art for their centennial, along with an interactive feature. An evolution of sprinklers brings the story current, where, at the base, an array of state-of-the art products take the company into the next century.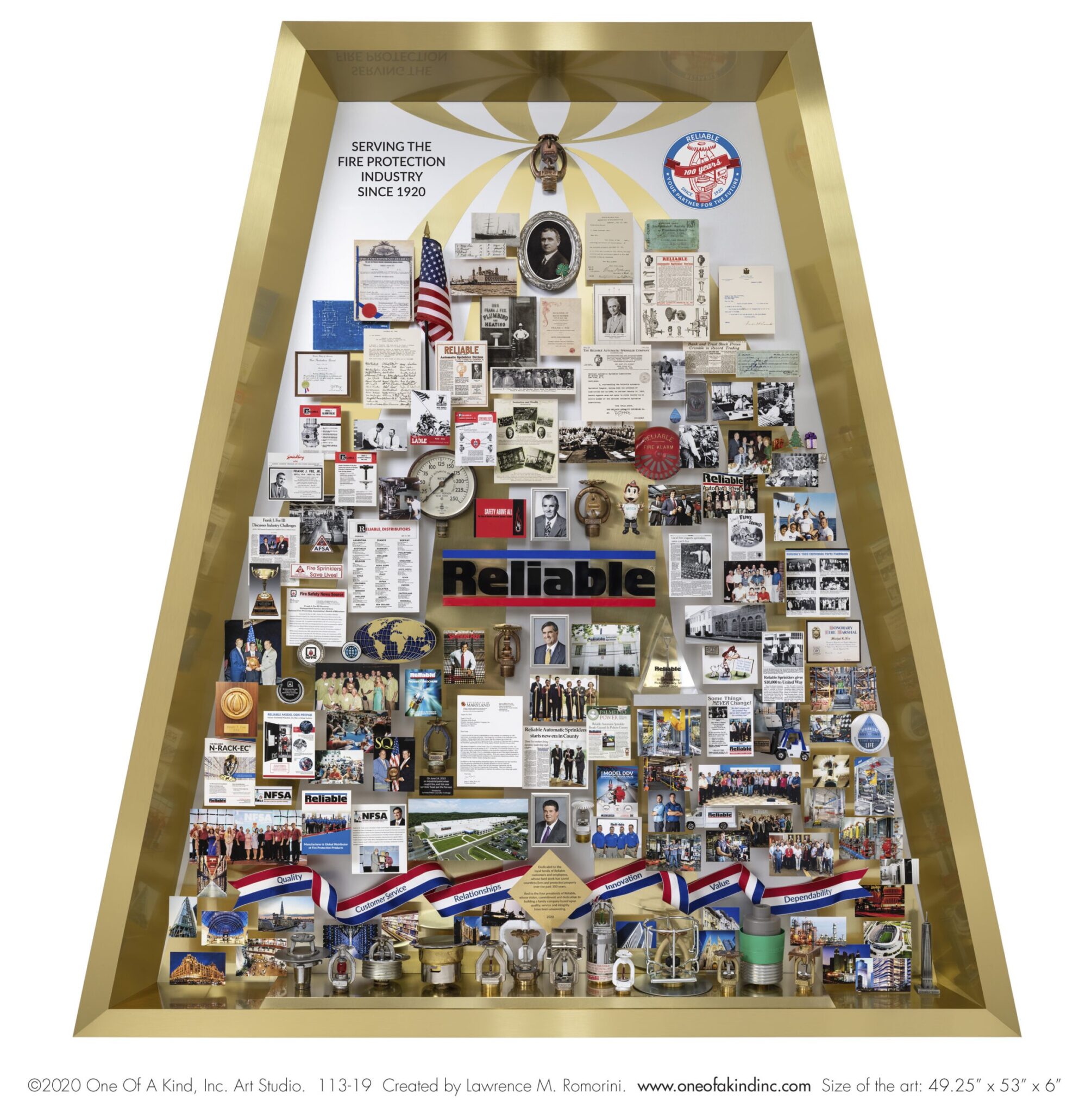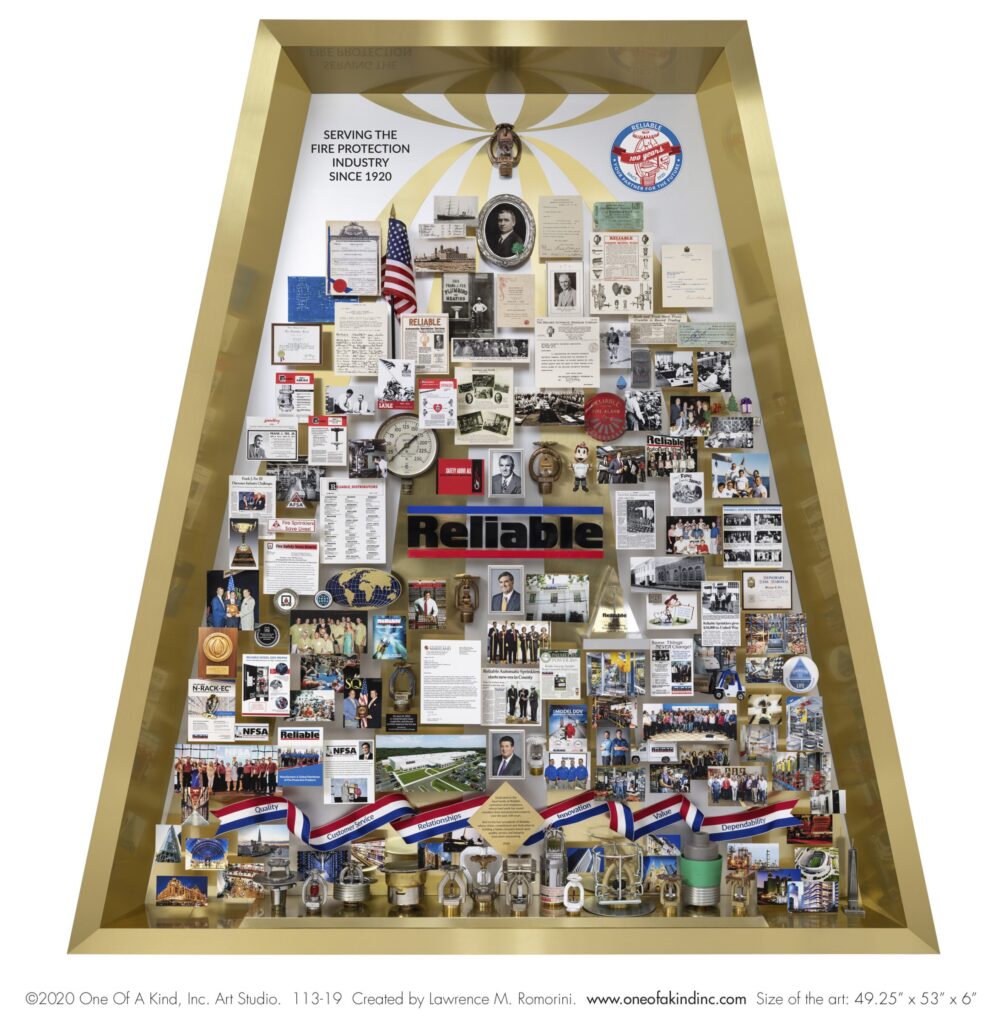 Milestone anniversaries are an exciting, unique opportunity to showcase and preserve your organization's history. With One Of A Kind 3-dimensional commemorative art, highlights of your company's archives can continue communicating your story and mission every day. Contact One Of A Kind to learn more: email [email protected] or call 301-495-3361 ext. 102.